মুহম্মদ জাফর ইকবাল




Yasmeen Haque (m. 1978)




Bangladeshi




Bangla Academy Award




Muhammed Iqbal




Humayun Ahmed




Author






23 December 1952 (age 63) (

1952-12-23

)

Sylhet, East Bengal, Pakistan (now in Bangladesh)




University of Dhaka University of Washington




Physicist, writer, columnist




Nabil Iqbal Yeshim Iqbal




Faizur Rahman Ahmed Ayesha Akhter Khatun




Shila Ahmed, Nova Ahmed, Bipasha Ahmed




Ninit Ahmed, Nishad Ahmed, Nuhash Ahmed




University of Washington, University of Dhaka





Facebook
Muhammed Zafar Iqbal ([muɦɔmmɔd̪ dʒafɔr ikbal] born 23 December 1952) is a Bangladeshi author, physicist, professor and activist. He is a professor of computer science and engineering at Shahjalal University of Science and Technology.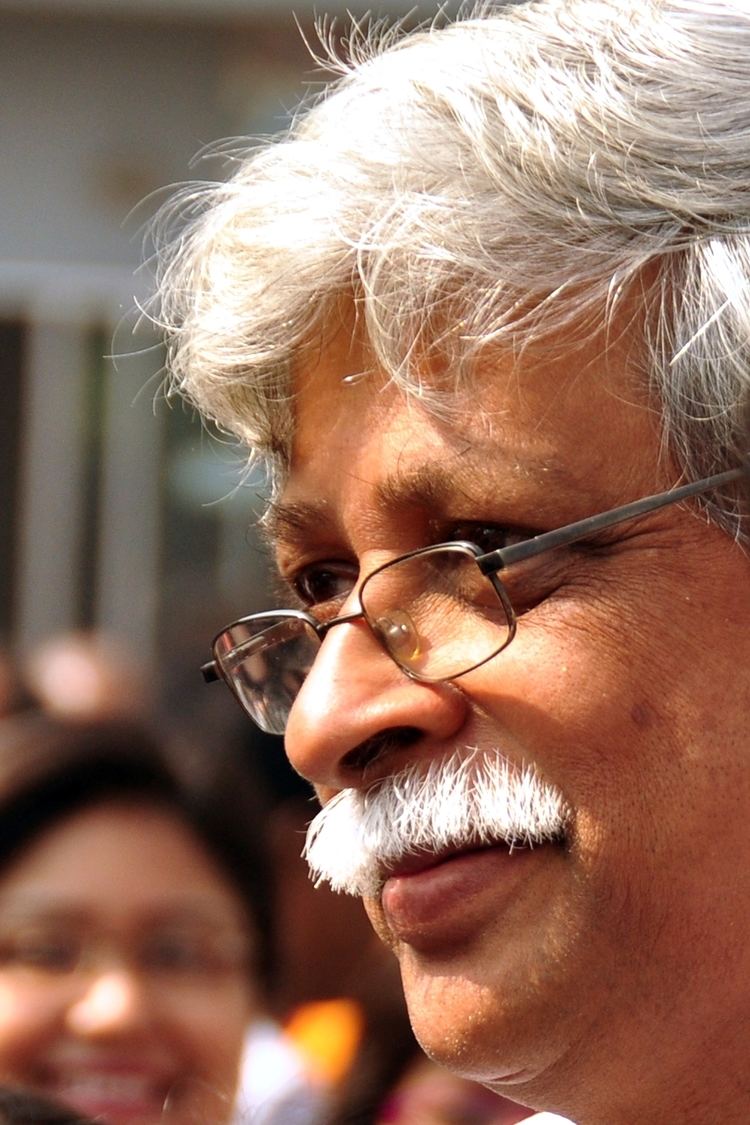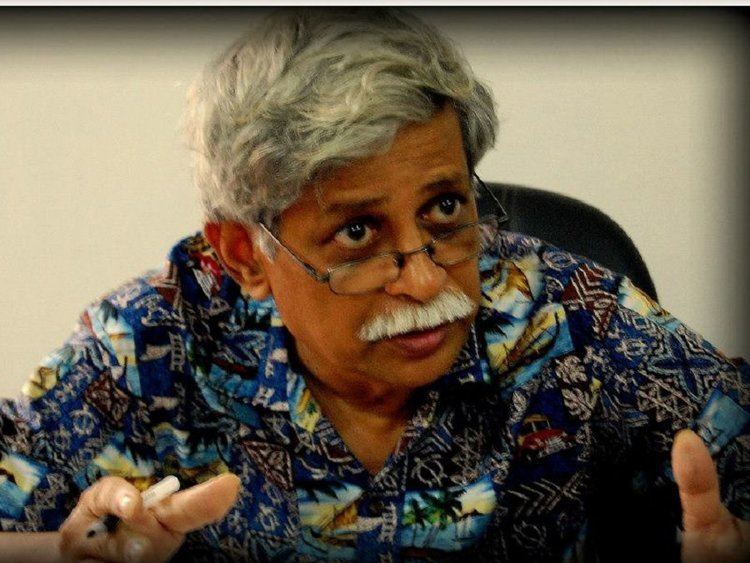 Iqbal was born on 23 December 1952 in Sylhet. His father, Faizur Rahman Ahmed was a police officer who was martyred in the Liberation War of Bangladesh. His mother was Ayesha Akhter Khatun. He spent his childhood in different parts of Bangladesh because of the transferring nature of his father's job. Iqbal's elder brother was the legendary author and filmmaker Humayun Ahmed. His younger brother, Ahsan Habib, is the editor of the satirical magazine, Unmad (Mad) and a cartoonist. Iqbal and his siblings were encouraged to write by his father in their early lives.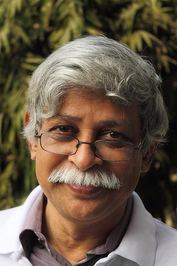 Iqbal passed SSC exam from Bogra Zilla School in 1968 and HSC exam from Dhaka College in 1970. He earned his BSc in Physics from Dhaka University in 1976. Iqbal went to University of Washington to obtain his PhD the same year and earned the degree in 1982.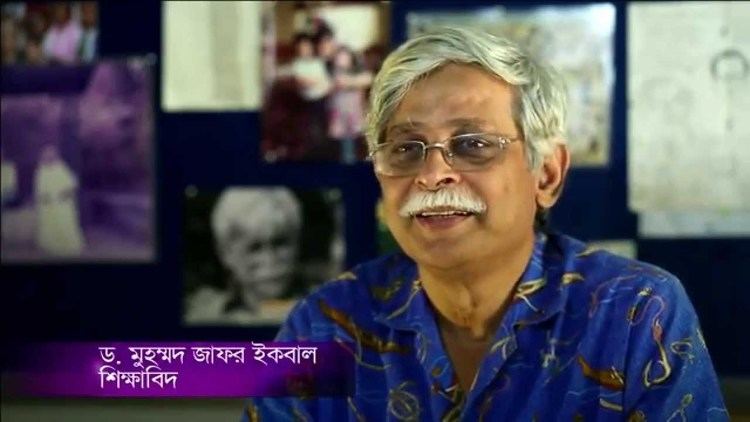 He married Yasmeen Haque in 1978. She is currently the Dean of the Life Science Department and Head of the department of Physics at SUST. They have two children – son Nabil and daughter Yeshim.
After obtaining his PhD degree, Iqbal worked as a post-doctoral researcher at California Institute of Technology (Caltech) from 1983 to 1988. He then joined Bell Communications Research (Bellcore), a separate corporation from the Bell Labs (now Telcordia Technologies), as a research scientist. He left the institute in 1994.
Upon returning to Bangladesh he joined the faculty of the CSE department at SUST. Later he became the head of the EEE department. On 26 November 2013, Iqbal and his wife Professor Yasmeen Haque applied for resignation soon after the university authority had postponed the combined admission test for the SUST and Jessore Science & Technology University. However they withdrew their resignation letters on the next day after the authority decided to go on with holding combined admission tests.
He also serves as Vice President of Bangladesh Mathematical Olympiad committee. Iqbal played a leading role in founding Bangladesh Mathematical Olympiad and popularized mathematics among Bangladeshi youths at local and international level. In 2011 he won Rotary SEED Award for his contribution in the field of education.
Iqbal started writing stories from a very early age. He wrote his first short story at the age of seven. While studying in Dhaka University Iqbal's story "Copotronik Bhalobasha" (Copotronik Love) was published in a local weekly magazine, Bichitra. Later he rewrote the story and published as collection of stories titled Copotronik Sukh Dukho.
Iqbal is known for his stance against Jamaat-e-Islami Bangladesh and has spearheaded criticism of its leaders, several of whom are undergoing trial at the International Crimes Tribunal for their role in Bangladesh liberation war 1971. Zafar Iqbal's father was allegedly killed by Jamaat leader Delwar Hossain Sayeedi. He came down heavily on a section of the media for their stand against holding the 10th parliamentary elections in Bangladesh on 5 January 2013, amid a boycott by the main opposition party, alleging that those who were calling for halting the electoral process were actually trying to ensure the participation of Jamaat-e-Islami in the election.
In support of the war crimes trials carried out at the premises of the International Crimes Tribunal in Bangladesh, he participated and featured prominently at the 2013 Shahbag protests.
Shishu Academy Agrani Bank Shishu Shahitto Award 2001
Quazi Mahbubulla Zebunnesa Award 2002
Khalekdad Chowdhury Literary Award 2003
Sheltech Literary Award 2003
Uro Child Literary Award 2004
Md. Mudabber-Husne ara literary Award 2005
Marcantile Bank Ltd. Award 2005
One of the 10 living Eminent Bengali 2005
American Alumni Association Award 2005
Dhaka University Alumni Association Award 2005
Sylhet Naittamoncho Award '2005
Bangla Academy Literary Award 2005
Uro Child Literary Award 2006
Rotary SEED Award 2011
Iqbal is one of the pioneers of science fiction in the Bengali language. He mainly writes for younger readers. He is best known for his novels for youngsters and science fictions. He also wrote several non-fiction on physics and mathematics. He writes columns in mainstream newspapers regularly.
Patent No: 5550818, Title: System for wavelength division multiplexing/asynchronous transfer mode switching for network communication.
Patent No: 622611, Title: Inter-ring cross-connect for survivable multi-wavelength optical communication networks.
Patent No: 5392154, Title: Self-regulating multi-wavelength optical amplifier module for scalable lightwave communications systems.
A Technique for Measuring Parity non-Conservation in Hydrogenic Atom, E. G. Adelberger, T. A. Trainor, E. N. Fortson, T. E. Chupp, M. Z. Iqbal and H. E. Swanson, Nucl. Inst. Meth. 179 (1981)181.
Study of Prototype Xenon TPC, M. Z. Iqbal, B. G. O'Callaghan, F. Boehm, Nucl. Inst. Meth. A243 (1986) 459.
10 Gb/s Direct Detection Lightwave Technology, M. Z. Iqbal, OFC 91, San Diego. 1991.
10 Gbits/s DFB MOSFET Transmitter OEICs for High Speed Transmission and Optical Interconnects., T. P. Lee, Y. H. Lo, R. Bhat, P. Grabbe, M. Bagheri, M. Z. Iqbal, Proc. OEC 90, 13A2-6, Chiba, Japan July 1990.
10 Gbits/s Direct Differential Phase Shift Keying Modulation and Direct Detection Experiment, R. S. Vodhanel, M. Z. Iqbal, J. L. Gimlett and L. Curtis, CLEO '90, Anaheim, California, 1990.
A Xenon Time Projection Chamber for Double Beta Decay, M. Z. Iqbal et al. Proc. of the 1987 Telemark Conference.
A Xenon Time Projection Chamber for Double Beta Decay, F. Boehm and M. Z. Iqbal, Festival- Festschrift for Val Talegdi, Ed K. Winter, Amsterdam, North Holland, 1988.
10 Gb/s Optical Receiver using 978 om Diode Pumped Erbium Doped Fiber Preamplifier, M. Z. Iqbal, V. Shah, D. Daniel, L. Curtis, L. Curtis, J. L. Gimlett and R. I. Laming, TM ARH-016-877.
Muhammed Zafar Iqbal Wikipedia