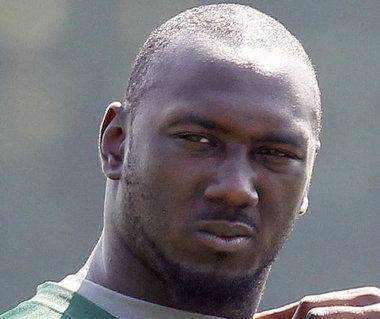 Wilkerson attended Linden High School in his hometown of Linden, New Jersey. He recorded 78 tackles, five sacks, one forced fumble, and one fumble recovery in his senior season. He was named to the All-Watchung Conference first-team in his junior season. He was selected to the Home News Tribune all-area first-team and Newark Star Ledger all-Union County second-team. He also helped lead Linden to state titles during his junior and senior years in basketball.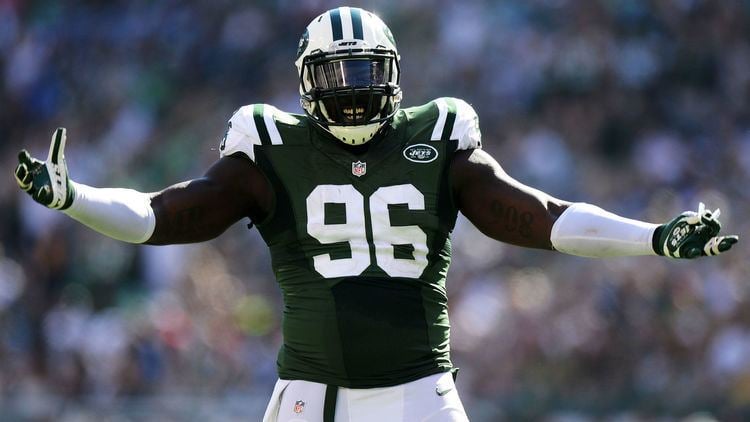 After high school, Wilkerson spent a year at Hargrave Military Academy. He subsequently enrolled at Temple University, where he played for the Temple Owls football team. As a freshman at Temple in 2008, Wilkerson played in 11 games and recorded 13 tackles and a sack. As a sophomore in 2009, he started all 13 games and recorded 58 tackles and six sacks.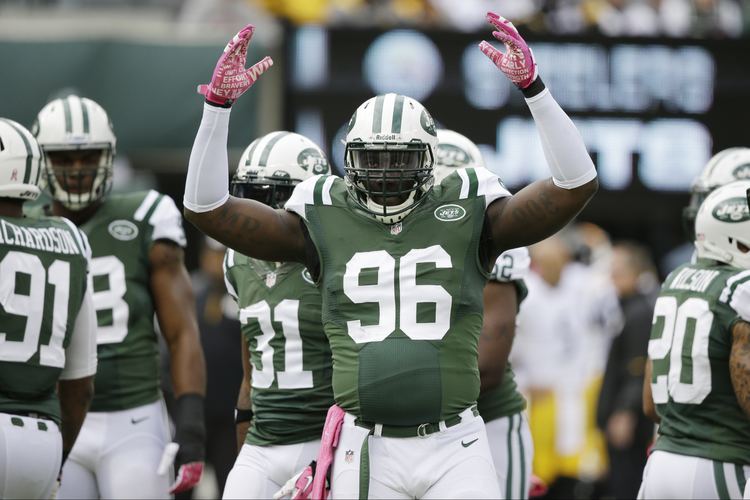 As a junior in 2010, Wilkerson recorded 68 tackles and 10 sacks. Following his junior season, he was named to the first-team All-MAC selection and the team defensive MVP.
Wilkerson was initially what analysts termed "a sleeper selection"; however, following positive results at the NFL Combine and at Temple's Pro Day session, Wilkerson's draft stock rose significantly. He became regarded as a versatile prospect whom NFL Network analyst Mike Mayock compared to Trevor Pryce, concluding that Wilkerson was a first round prospect.
Wilkerson was drafted by the New York Jets in the first round with the thirtieth overall selection in the 2011 NFL Draft. He was the fourth Temple player to be drafted by the Jets, preceded by Mike Stromberg, Joe Klecko and Dave Yovanovits. He also became the Owls' highest draft pick since Paul Palmer, who was selected nineteenth overall in the 1987 NFL Draft. Head coach Rex Ryan reiterated Wilkerson possesses similar attributes to Trevor Pryce. Wilkerson signed a four-year, $7.4 million contract on July 31, 2011.
During the third preseason game against the New York Giants, Wilkerson got into a fight with running back Brandon Jacobs, resulting in both players getting ejected. He made his NFL debut in the season opener on September 11 against the Dallas Cowboys, and recorded his first career sack a week later, sacking Jacksonville Jaguars quarterback Luke McCown in the end zone for a safety. Wilkerson started all 16 games in 2011 making 49 tackles with 3 sacks, 2 passes defended, 1 forced fumble, and 1 safety enforced.
During a game against the Seattle Seahawks on November 11, 2012, Wilkerson scooped up a fumble lost by Russell Wilson and returned it for a touchdown. The Jets lost the game 7-28, however. In 16 games (15 starts) of 2012, Wilkerson made 69 tackles with 5 sacks, 4 passes defended, 3 forced fumbles, and 1 fumble recovery returned for a touchdown.
Wilkerson finished the 2013 season with a combined 63 tackles, 10.5 sacks, 2 FF, and an interception. For his outstanding play, he was selected to the second All-Pro team by the Associated Press.
On April 18, 2014, the Jets picked up the fifth-year, $6.96 million option of Wilkerson's rookie contract. During a game against the Green Bay Packers on September 14, 2014, he was disqualified for the first time in a regular season game for getting into a scuffle with several Packers players following their go-ahead touchdown. On September 20, 2014, Wilkerson was fined $20,000 by the NFL for his role in the brawl. In 13 starts, Wilkerson finished the year with 56 tackles, 6 sacks, 5 passes defended, and 1 forced fumble
During Week 17 against the Buffalo Bills on January 3, 2016, Wilkerson suffered a broken leg and was carted off the field as the Jets lost the game 17-22 and were eliminated from playoff contention despite finishing the year with a 10-6 record. In 16 games, Wilkerson made 64 tackles, 12 sacks, 7 passes defended, and 3 fumble recoveries. He was a Pro Bowl selection for the first time of his career. He was ranked 39th by his fellow players on the NFL Top 100 Players of 2016.
Wilkerson was selected for the 2016 Pro Bowl, but was unable to participate due to a right fibula fracture sustained during the Jets' final game of the season.
On July 15, 2016, Wilkerson signed a 5-year deal worth $86 million featuring $53 million guaranteed and a $15 million signing bonus.
Wilkerson is a Muslim. Due to his involvement in sports, he does not fast during the month of Ramadan, but intends to in the future.