Motta Shiva Ketta Shiva (English: Bald Shiva is Bad Shiva) is 2017 Indian Tamil-language masala film directed by Sai Ramani, starring Raghava Lawrence and Nikki Galrani in the leading roles. A remake of the 2015 Telugu film Pataas, the film began production in November 2015 and was released on 9 March 2017.
Contents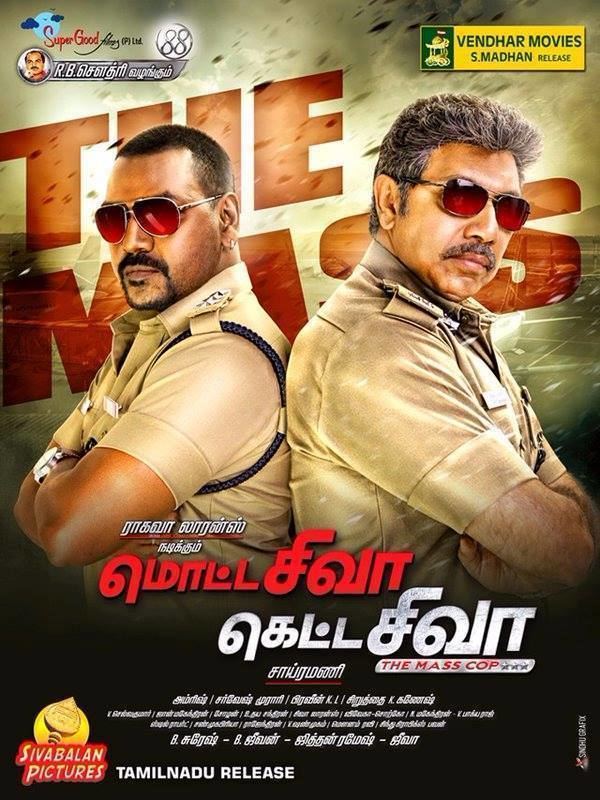 Plot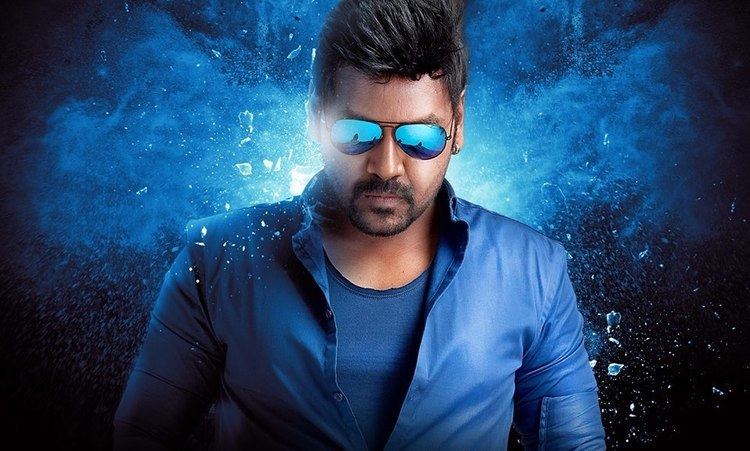 Shiva (Raghava Lawrence) is a corrupt IPS officer who gets himself transferred to Hyderabad and misuses his power to gain monetary benefits in unorthodox methods. During this process, he also encourages a local MP named GK (Ashutosh Rana) who has become a huge headache to Krubakaran (Sathyaraj), the Commissioner of Chennai. Shiva happens to be Kruba's son who is angry on the latter as his supposed negligence killed his mother (Suganya) and just born sister, though Kruba actually left his wife in the hospital to save several families in a riot. Unaware of this, Shiva left Kruba and joined an orphanage and became an IPS officer to seek revenge on his father. During his life at Chennai, Shiva also meets two women; (Nikki Galrani) journalist working for TV5 and Nithya, a deaf-mute philanthropist who works in a coffee shop. He loves Nikki and expects her to reciprocate the same only to be rejected by her because of his corrupt nature. Nithya is killed by GK's brother Sanjay (Vamsi Krishna) when she tries to save a techie from being assaulted sexually by him near HITEC City. Shiva considered Nithya as his sister and her death enrages him and he turns against GK. GK wants to make Sanjay a politician while Shiva challenges GK to save Sanjay from getting arrested. GK manages to kidnap the techie but with the help of a transgender, who also is the primary witness, Shiva arrests Sanjay with a non bailable warrant. He also challenges GK to bring Sanjay out of jail within 3 days. Kruba and Shiva are united and Shiva's marriage with Nikki is approved. On the third day, GK's men kidnap the transgender and Nikki. Kruba along with his team go to the spot to save the witness. Shiva is unable to save the transgender as she is killed by the kidnappers, he receives a call from GK, who says that he has kidnapped both Nikki and Kruba and challenges Shiva to save them by bringing his brother to him. Meanwhile, Kruba and his team along with the transgender are killed by GK and his partners. Sanjay and his friends are released from the jail and Shiva plans to kill all of them with the help of an old NRI turned actor "Tsunami star" Subhash (Rajendran). First, Shiva and his team assault one of GK's partners and his son and throw them on a railway track. They die with a non stop super fast train passing over them. The other partner and his son are intoxicated and their car is made to collide a static truck. Subhash enters the spot in disguise as a taxi driver and presents himself as a witness to that accident citing over drunk being the reason behind those two deaths. GK's two key henchmen are killed by transgender people and police, with the help of Subhash, make media believe that they were killed in a stampede caused by fans of actress Tamannaah when they came to know that she is inaugurating a mall. Subhash faces the media in disguise as a fan of Tamannaah and reconfirms the same. GK plans to escape to Delhi along with Sanjay to gain his position as an MP again with high security but is trapped by Santhosh, the head of police security who failed to arrest GK in the past in an illegal land acquisition dispute. They reach the same spot where Kruba was killed and after being severely assaulted by Shiva, the duo are made to sit in a car on which petrol is poured. The police shoot the car and the duo die in a blast. Subhash enters the spot as himself who says to the media that he visited this place as a part of location scouting and the duo died in a blast as they were smoking in a "no smoking" area which caused the blast.
Production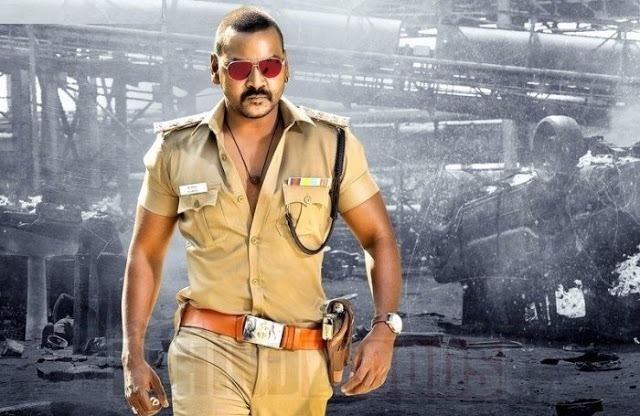 In May 2015, producer R. B. Choudary bought the Tamil remake rights of the successful Telugu film Pataas (2015) and revealed that Raghava Lawrence would direct and star in the film. However, Raghava Lawrence stopped pre-production on the venture, and instead launched two new films as a director in August 2015. He revealed he planned to work with Vendhar Movies in a film titled Motta Shiva Ketta Shiva with Nikki Galrani, named after a dialogue from Kanchana 2; meanwhile, he also announced a fourth film in his Muni franchise, Naaga.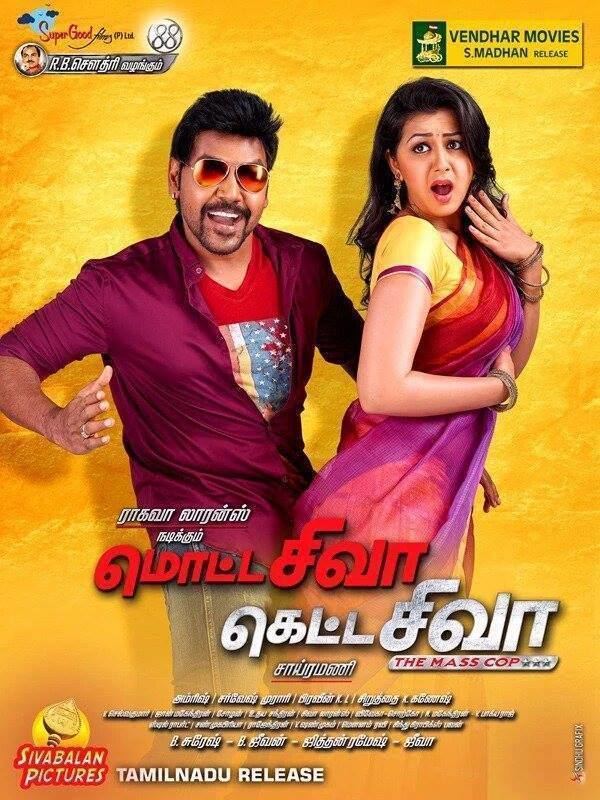 In a turn of events in November 2015, it was revealed that Raghava Lawrence would postpone his other films and begin work on the Tamil remake of Pataas with director Sai Ramani, who had earlier directed the Jiiva-starrer Singam Puli (2011). The project later adopted the title Motta Shiva Ketta Shiva, after Vendhar Movies readily agreed to give the title away. In return, Vendhar Movies acquired the Tamil Nadu theatrical distribution rights to the film. Nikki Galrani was also signed on to work as the lead heroine of this project, while Sathyaraj was also cast in the film. Production started in mid November 2015, with scenes involving Raghava Lawrence shot in Chennai. The film was predominantly shot throughout late 2015 and early 2016 and by March 2016, Lawrence revealed that only twenty more days of shoot were pending. The climax of the film was shot in Ambattur, Chennai and production was completed barring the shoot of the songs by the end of March 2016.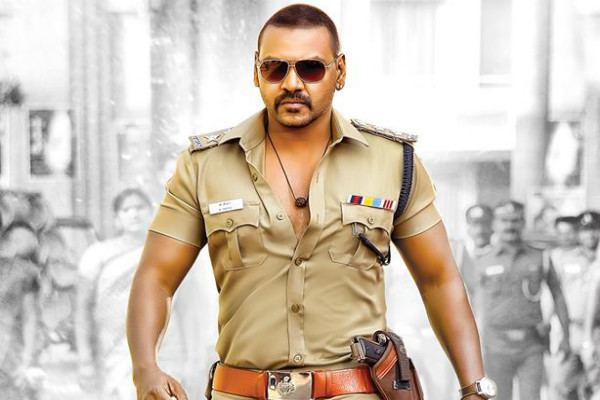 The team prepared to release the film by May 2016 but were forced to delay the venture after producer Madhan of Vendhar Movies had disappeared after writing a suicide note. Madhan and Vendhar Movies' involvement in the project as a distributor meant that legal issues put the release of the film on hold, as police investigated Madhan's disappearance. Meanwhile, production on the shoot of the songs were completed after Raghava Lawrence choreographed and filmed songs with Lakshmi Rai in May 2016 and then with Nikki Galrani in Malaysia during July 2016. Madhan was later arrested after being found to be hiding in Manipur, and following his capture, the film prepared for a theatrical release after the distribution rights was sold to Sivabalan Pictures. In order to ensure the release of the film, Raghava Lawrence sacrificed a large amount from his salary and also helped settle the deficit owed by Vendhar Movies.
Release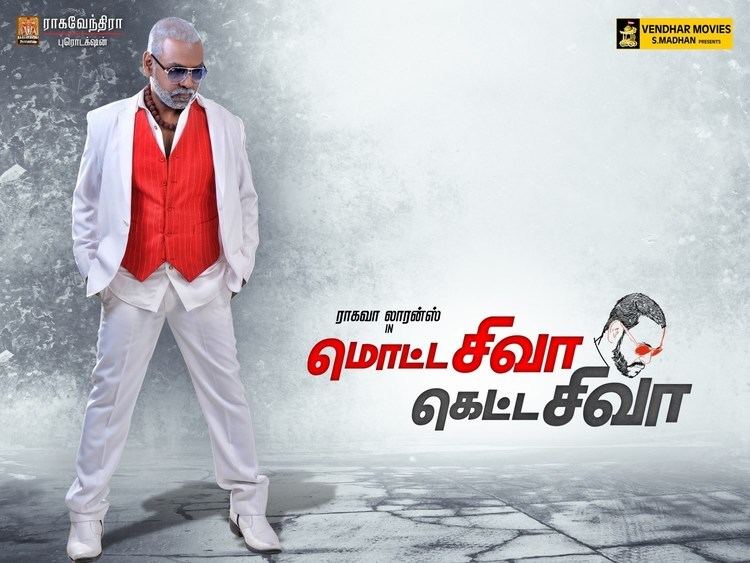 The film was initially scheduled to be released in November 2016, before the producers planned a worldwide release date on 17 February 2017. In the weeks leading up to the film's release, Raghava Lawrence requested the producer of his other completed film Shivalinga to delay the release of that project, in order to accommodate the release of Motta Shiva Ketta Shiva. The film was then delayed by a further week to 24 February 2017, after the makers had to settle further legal settlements.
Soundtrack
Amresh Ganesh was signed on by R. B. Choudary and director Sai Ramani to work on the music for the film, after he had impressed them with his sample tracks. Amresh, who had previously worked as an actor in films, also turned down an opportunity to act in the film. As a part of the album, he remixed an old song, "Aadaludan Paadalai Kettu Rasipadhile" from Kudiyirundha Koyil (1968) and recorded it with Shankar Mahadevan and Sadhana Sargam. Amresh also convinced Raghava Lawrence to sing in the film and make his playback singing debut.
Prior to the release of the film, actor Tinku released a video alleging that Amresh had stolen a song titled "Hara Hara Mahadevaki" from a film that he and Robert were making titled Thaathaa Car-ai Thodadhae. Tinku alleged that Amresh had worked together with them to create the song during early 2015, but production troubles had shelved the film and subsequently Amresh had taken the song to a different project. In a press meet in February 2017, Amresh Ganesh refuted the claims and provided evidence of Tinku and Robert continuously trying to scam him by gathering funds for the shelved project. Amresh stated that he had developed the song free of cost and had paid for the duo to take part in a failed shoot of the song in Bangkok, before the film was stalled. Moreover, Amresh revealed that Robert had owned up to playing the song to music composer Srikanth Deva, and had attempted to include it in another shelved film titled Minor Kunju Kaanom which Tinku, Robert and Srikanth Deva were involved in.
Songs
1Shiva Vechitanda KaalaShankar Mahadevan4:47
2Lo Lo Lo LocalRaghava Lawrence - Suchitra4:30
3Hara Hara MahadevakiAmrish4:47

References
Motta Shiva Ketta Shiva Wikipedia
(Text) CC BY-SA