Native name

মোশাররফ করিম




Name

Mosharraf Karim




Nationality

Bangladeshi




Role

Actor




Occupation

TV and Film Actor




Spouse

Robena Jui (m. 2004)




Years active

1999 - present








Born

August 22, 1972

Dhaka, Bangladesh




Movies and TV shows

FnF, Jalal's Story, Third Person Singular, Daruchini Dip, Aim in Life




Similar People

Nusrat Imroz Tisha, Zahid Hasan, Anika Kabir Shokh, Mostofa Sarwar Farooki, Tauquir Ahmed
অভিনেতা মোশাররফ করিম এর জীবন কাহিনী | Biography of Bangladeshi Actor Mosharraf Karim
K M Mosharraf Hossain (known as Mosharraf Karim) is a Bangladeshi television and film actor.
Contents
Funny bangla natok story board l mosharraf karim mishu tarin by rayhan
Early life
Karim expressed his acting skill developed through his early work in the school theater. In 1986, Karim joined the theater troupe "Nattokendro" and worked for 15 years. After over a decade in theater, Karim emerged on the small screen in 1999, with the single-episode TV play Atithi, directed by Ferdous Hasan and aired on Channel I.
Career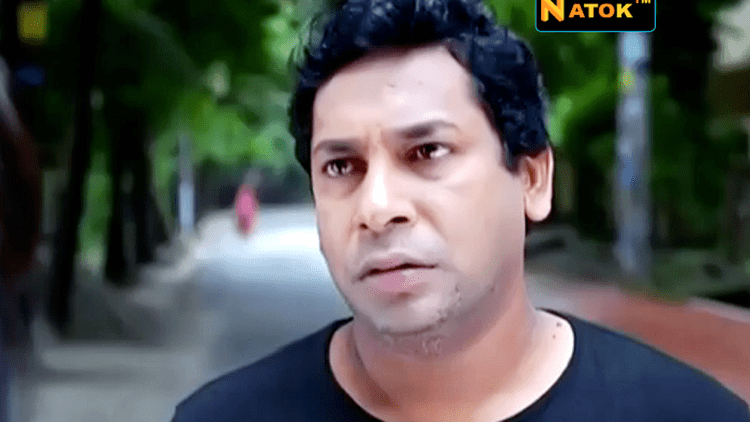 2004 he played two important roles in two different TV works. One of those roles included the popular telefilm Kyarom, where he performed with co-artist Nusrat Imroz Tisha. In 2009, he acted in his first film Third Person Singular Number, with co-artist Tisha. He acted in his first drama serial 420 aired on Channel I. After this, he worked in the two drama serials, Vober Hat and Ghor Kutum. Karim also acted with Bengali film Daruchini Dip directed by Toukir Ahmed.
Filmography
Actor
2021
Mohanagar (TV Series)
as
OC Harun
- Bina Meghey Bawjropat (2023) - OC Harun
- Poya Baro (2023) - OC Harun
- Damadol (2023) - OC Harun
- Shankher Kawrat (2023) - OC Harun
- Koto Dhaney Koto Chal (2023) - OC Harun
- Gur Khonja (2023) - OC Harun
- Dumurer Phool (2023) - OC Harun
- Gokuler Shannr (2023) - OC Harun
- Kenche Gondush (2023) - OC Harun
- Kistimat (2021) - OC Harun
- Goray Golod (2021) - OC Harun
- Andher Joshthi (2021) - OC Harun
- Amabashyar Chand (2021) - OC Harun
- Golar Kaanta (2021) - OC Harun
- Shape Bor (2021) - OC Harun
- Chiching Faank (2021) - OC Harun
- Ishaner Megh (2021) - OC Harun
2022
Dour (TV Series)
as
Rahul Amin
- Someone Behind (2022) - Rahul Amin
- The Fugitive (2022) - Rahul Amin
- The Final Race (2022) - Rahul Amin
- Trump Card (2022) - Rahul Amin
- No Way Out (2022) - Rahul Amin
- Team of Four (2022) - Rahul Amin
- Clock is Ticking (2022) - Rahul Amin
- Where is Shayan (2022) - Rahul Amin
- The Beginning (2022) - Rahul Amin
2022
Isaac Liton (TV Mini Series)
as
Isaac Liton
2022
Mukhosh
as
Ibrahim Khaledi
2021
Bokul Ful (TV Movie)
as
Mynaal
2021
The Broker (TV Movie)
as
Jamil
2021
Dictionary
as
Makar Kranti Chatterjee
2021
Aaladin Chachar Rajnoitik Doitto
as
Aladin Chacha
2020
Pori O Panir Botol (TV Movie)
2020
Behind the Puppy (TV Mini Series)
as
Mintu
2020
Benjonborno (TV Movie)
as
Mainul
2020
Je Shohore Taka Ore (TV Movie)
as
Anwar / Naseeruddin Siddiqui
2020
Bodh (TV Movie)
as
Chairman
2020
View Baba (TV Movie)
as
Gaus
2019
Ashroy (TV Movie)
as
Grandfather
2018
Biyer Dawat Roilo (TV Movie)
as
Tolowar Don
2018
Chader Chada (TV Mini Series)
2017
Tritiyo Pokkho (TV Movie)
2017
The Story of a Flying Kite - Ekti Shada Ghurir Swapno (TV Movie)
as
Ratan
2016
Fad O Bogar Golpo (TV Movie)
as
Pintu
2016
Mohor Sheikh (TV Mini Series)
as
ukil Mannan / mejho jamai
2016
Average Aslam (TV Series)
as
Average Aslam
2014
Shei Rokom Paan Khor (TV Movie)
as
Isahak
2012
Sikandar Box (TV Series)
as
Sikandar Box / Sikanadar Box
- Sikandar Box Ekhon Bandarban: Part 4 (2014) - Sikandar Box
- Sikandar Box Ekhon Bandarban: Part 3 (2014) - Sikandar Box
- Sikandar Box Ekhon Bandarban: Part 2 (2014) - Sikandar Box
- Sikandar Box Ekhon Bandarban: Part 1 (2014) - Sikandar Box
- Sikandar Box Er Hawai Gari 6 (2014) - Sikandar Box
- Sikandar Box Er Hawai Gari 15 (2014) - Sikandar Box
- Sikandar Box Er Hawai Gari 4 (2014) - Sikandar Box
- Sikandar Box Er Hawai Gari 3 (2014) - Sikandar Box
- Sikandar Box Er Hawai Gari 2 (2014) - Sikanadar Box
- Sikandar Box Er Hawai Gari 1 (2014) - Sikandar Box
- Sikandar Box Ekhon Pagol Pray 6 (2013) - Sikandar Box
- Sikandar Box Ekhon Pagol Pray 5 (2013) - Sikandar Box
- Sikandar Box Ekhon Pagol Pray 4 (2013) - Sikandar Box
- Sikandar Box Ekhon Pagol Pray 3 (2013) - Sikandar Box
- Sikandar Box Ekhon Pagol Pray 2 (2013) - Sikandar Box
- Sikandar Box Ekhon Pagol Pray 1 (2013) - Sikandar Box
- Sikandar Box Ekhon Cox's Bazare: Part 6 (2013) - Sikandar Box
- Sikandar Box Ekhon Cox's Bazare: Part 5 (2013) - Sikandar Box
- Sikandar Box Ekhon Cox's Bazare: Part 4 (2013) - Sikandar Box
- Sikandar Box Ekhon Cox's Bazare: Part 3 (2013) - Sikandar Box
- Sikandar Box Ekhon Cox's Bazare: Part 2 (2013) - Sikandar Box
- Sikandar Box Ekhon Cox's Bazare: Part 1 (2013) - Sikandar Box
- Sikandar Box Ekhon Birat Model 2.5 (2012) - Sikanadar Box
- Sikandar Box Ekhon Birat Model 2.3 (2012) - Sikanadar Box
- Sikandar Box Ekhon Birat Model 2.2 (2012) - Sikanadar Box
- Sikandar Box Ekhon Birat Model 2.1 (2012) - Sikanadar Box
- Sikandar Box Ekhon Onek Boro 1.6 (2012) - Sikanadar Box
- Sikandar Box Ekhon Onek Boro 1.5 (2012) - Sikanadar Box
- Sikandar Box Ekhon Onek Boro 1.4 (2012) - Sikanadar Box
- Sikandar Box Ekhon Onek Boro 1.3 (2012) - Sikanadar Box
- Sikandar Box Ekhon Onek Boro 1.2 (2012) - Sikanadar Box
- Sikandar Box Ekhon Onek Boro 1.1 (2012) - Sikanadar Box
2014
Shei Rokom Jhaal Khor (TV Movie)
as
Isahak
2014
Behind the Trap (TV Mini Series)
as
Pintu
2013
A Team (TV Series)
as
Shuvo
2013
Moneybag (TV Mini Series)
- Pilot (2013)
2012
Shei Rokom Cha Khor (TV Movie)
as
Isahak
2011
Jhora Ful (TV Series)
2010
Ashare Golpo (TV Series)
- Rod Chosma (2010)
2010
Jimmi (TV Mini Series)
as
Navadeep Hazra
2010
FnF (TV Series)
as
Johir
- Episode 1 (2010) - Johir
2009
Chowdhury Saheber Free Offer (TV Movie)
as
Salam
2009
Google.com (TV Movie)
as
Nazmul / Karim
2009
Hello... (TV Movie)
as
Robin
2008
House Full (TV Series)
as
Ifti
2009
Sakin Sarisuri (TV Series)
as
Ruiton
2009
Third Person Singular Number
as
Munna
2009
Patigonit (TV Series)
2008
Carrom 2nd Paper (TV Movie)
as
Shofiqul
2008
Chaiyya Chaiyya (TV Movie)
as
Moushumi
2007
420 (TV Mini Series)
as
Montu
2008
Aim in Life (TV Series)
2007
Kobi Bolchen... (TV Movie)
as
Quddus
2007
Daruchini Dwip
as
Ayon / Boltu
2006
Bouchi: Tom & Jerry (TV Movie)
as
Mannan Miah
2006
Loss Project (TV Movie)
2006
Rupkothar Golpo
as
Pickpocketer
2006
Carrom (TV Movie)
as
Shofiqul
2006
Vober Hat (TV Series)
as
Bhashan Kha
1999
Millennium Bomb (TV Movie)
as
Servant
Writer
2009
Hello... (TV Movie) (story)
Thanks
Self
2021
Aim in Life (TV Special)
as
Student
2020
The Master Plan (TV Special)
2020
Hamlet Er Firay Aasa (TV Special)
as
Tareq
2020
Beauty Phobia (TV Special)
as
Student
2020
Ekhane to Kono Bhul Chilo Na (TV Special)
2016
Bongso Rokhe (TV Special)
as
Torab
2015
Oloukik Manush (TV Special)
2012
Bosrai Gulaber Sourov (TV Special)
2009
Emon Deshti Kothao Khuje Pabe Nako Tumi (TV Movie)
as
Self (Narrator) (voice)
References
Mosharraf Karim Wikipedia
(Text) CC BY-SA