Nationality

Mohawk


Siblings

Joseph Brant




Relatives

Joseph Brant



Name

Molly Brant




Religion

Church of England


Nephews

John Brant









Born

c. 1736 or 1735Canajoharie on the south bank of the Mohawk river:Ohio River Valley


Resting place

St. Paul's Anglican Church, Kingston


Other names

Mary Brant, Konwatsi'tsiaienni, Degonwadonti




Children

Peter Johnson (1759–1777),others




Died

April 16, 1796, Kingston, Canada




Spouse

Sir William Johnson, 1st Baronet


Parents

Peter Tehonwaghkwangeraghkwa
Molly brant virtual exhibit
Molly Brant (c.1736 – April 16, 1796), also known as Mary Brant, Konwatsi'tsiaienni, and Degonwadonti, was a Mohawk woman who was influential in the era of the American Revolution. Living in the Province of New York, she was the consort of Sir William Johnson, the British Superintendent of Indian Affairs, with whom she had eight children. Joseph Brant, who became a Mohawk leader, was her younger brother.
Contents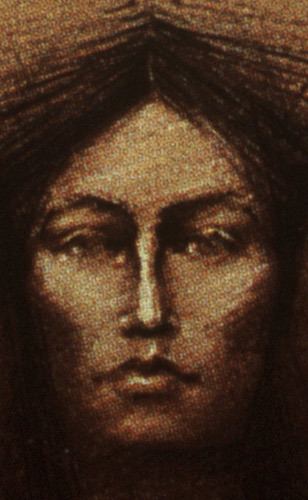 After Johnson's death in 1774, Brant and her children returned to her native village of Canajoharie on the Mohawk River. A Loyalist during the American Revolutionary War, she fled to British Canada, where she worked as an intermediary between British officials and the Iroquois. After the war, she settled in what is now Kingston, Ontario. In recognition of her service to the Crown, the British government gave Brant a pension and compensated her for her wartime losses.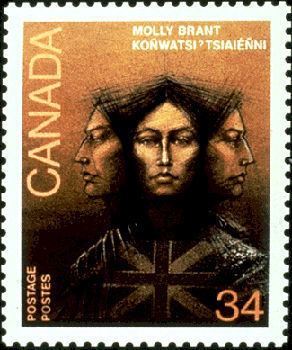 Since 1994, Brant has been honored as a Person of National Historic Significance in Canada. She was long ignored or disparaged by historians of the United States, but scholarly interest in her increased in the late 20th century. She has sometimes been controversial, criticized for being pro-British at the expense of the Iroquois. A devout Anglican, she is commemorated on April 16 in the calendar of the Anglican Church of Canada and the Episcopal Church (USA). No portraits of her are known to exist; an idealized likeness is featured on a statue in Kingston and on a Canadian stamp issued in 1986.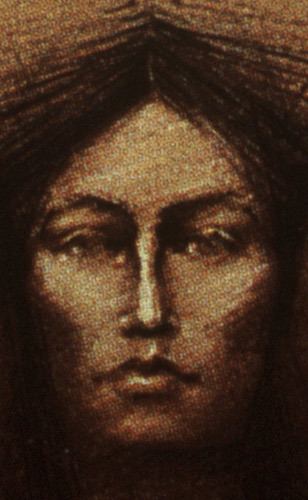 Welcome to molly brant elementary school
Early life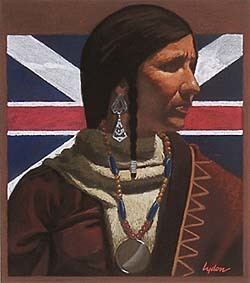 Little is known for certain about Molly Brant's early life. Named Mary, but commonly known as "Molly", she was born around 1736, possibly in the Mohawk village of Canajoharie, or perhaps further west in the Ohio Country. Her parents were Christian Mohawks. She may have been the child named Mary who was christened at the chapel at Fort Hunter, near the Lower Castle, another Mohawk village, on April 13, 1735. If so, her parents were named Margaret and Cannassware. Most historians believe that her father was named Peter. Joseph Brant, born in 1743, was Molly's brother or half-brother.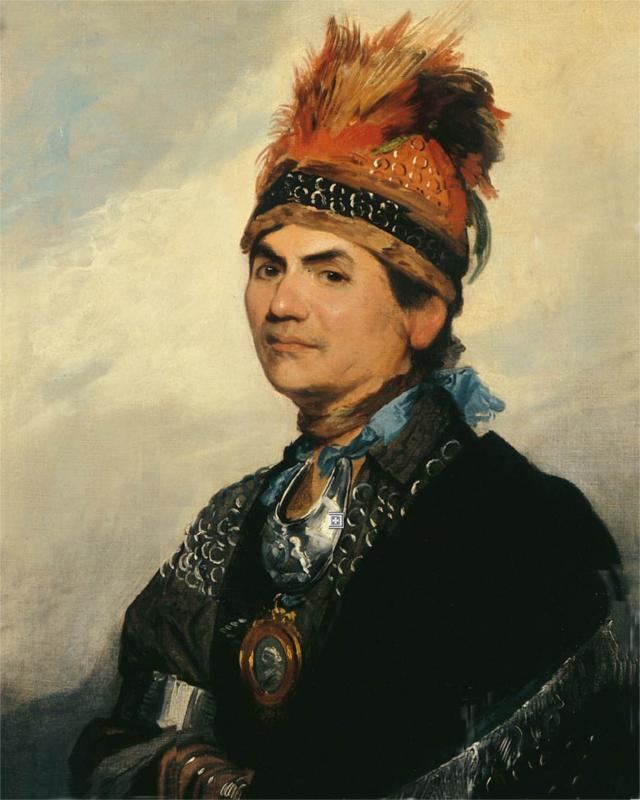 One of Molly's Mohawk names, perhaps her birth name, was Konwatsi'tsiaienni, which means "Someone Lends Her a Flower". Her other Mohawk name, given to her at adulthood, was Degonwadonti, meaning "Two Against One". Her Mohawk names have been spelled in a variety of ways in historical records.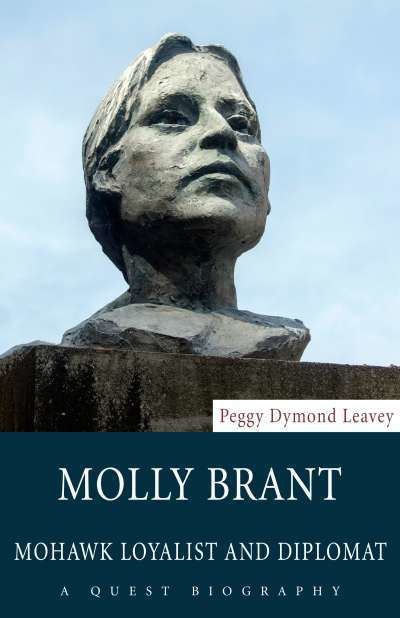 The Mohawk are one of the Six Nations of the Iroquois League. At the time of the American Revolutionary War, they lived primarily in the Mohawk River valley in what is now upstate New York. At some point, either before or after her birth, Molly's family moved west to the Ohio Country, which was used as an Iroquois hunting ground.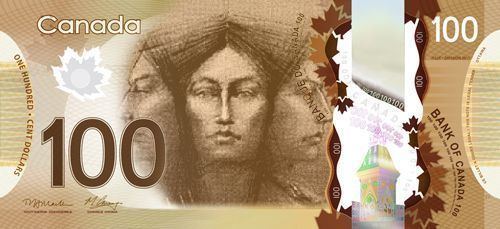 After Molly's father died, her family moved back to Canajoharie. On September 9, 1753, Molly's mother married Brant Kanagaradunkwa, a Mohawk sachem of the Turtle clan. Possibly to reinforce their connection to Brant Kanagaradunkwa, who was a prominent leader, Molly and Joseph took their stepfather's name as a surname, which was unusual for that time.
Molly Brant was raised in a Mohawk culture that was highly anglicized. In Canajoharie, the Brants lived in a substantial colonial-style frame house and used many European household goods. The family attended the Church of England. Molly was fluent in Mohawk and English. It is not clear whether she was formally educated or whether she could read and write. There are several letters signed "Mary Brant", but these may have been dictated by Molly and written by someone else. A letter from 1782 is signed with "her mark", indicating that she may have been only semi-literate.
In 1754, Molly accompanied her stepfather and a delegation of Mohawk elders to Philadelphia, where the men were to discuss a fraudulent land sale with colonial leaders. The party traveled to Albany, where an English officer, Captain Staats Long Morris, nephew of Governor Lewis Morris of Pennsylvania, met and fell in love with Brant. She was then about nineteen years old and described as "pretty likely", meaning "good looking".
Consort of Sir William
When General Sir William Johnson, Superintendent for Northern Indian Affairs, visited Canajoharie, he always stayed at the house of his friend, Molly's stepfather Brant Kanagaradunkwa. Shortly after Johnson's first common-in-law wife, Catherine Weisenberg, died, Brant moved into Fort Johnson. Johnson and Molly Brant became intimate; in September 1759, she gave birth to his son, Peter Warren Johnson, named for Sir William's early patron and uncle, Admiral Sir Peter Warren. Brant lived with Johnson at Fort Johnson, and then Johnson Hall after 1763, becoming effectively Sir William's common-law wife or consort. Brant played a prominent role in the life of Fort Johnson, buying all sorts of household items expensive china to sewing supplies. The couple had nine children together, eight of whom lived past infancy. They included the following:
Peter Warren Johnson (named after William Johnson's uncle);
Six daughters, Elizabeth, Magdalene, Margaret, Mary, Susanna, and Ann (also known as Nancy). Elizabeth married Dr. Robert Kerr, a British physician and magistrate. Magdalene married John Ferguson, who became a member of the Legislature of Upper Canada for Kingston. Ann (also known as Nancy) married a naval officer, Captain Hugh Early for whom Earl Street in Kingston is named after today. Margaret married captain George Farley of the 24th Regiment in Kingston. Mary remained single, although she also lived in Kingston with her sister, Magdalene, after the war. Susanna who married Lieutenant Henry Lemoine of the famous 60th American Foot regiment.
George Johnson.
In Johnson's will, Molly is referred to as his "housekeeper", which at the time meant that she ran the household, served as hostess, and supervised the female servants and slaves. According to the historian Barbara Graymont, "Mary Brant presided over Johnson's household with intelligence, ability, grace, and charm, and she effectively managed the estate during Johnson's many and prolonged absences." Johnson and Brant's relationship was public; she received gifts and thank-you notes from prominent visitors such as Lord Adam Gordon. Johnson used his connection with Brant to further his public and private dealings with the Iroquois. Brant's role as Johnson's domestic and political partner was well known. "Before the age of forty," writes Feister and Pulis, "she was already a legendary figure...."
William Johnson died in July 1774. In his will he left land, money, and slaves to Brant and her children; He left Johnson Hall to John Johnson, his eldest son by his first common-law wife, Catherine Weisenberg, a Palatine German immigrant. Molly returned to Canajoharie with her children, personal belongings, and slaves. There she lived a comfortable life in a large house, and prospered as a trader.
American Revolution
Brant supported the British Crown during the American Revolutionary War. From her home in Canajoharie, she provided food and assistance to Loyalists who were fleeing from New York to Canada. Despite harassment from local Patriots, she remained at Canajoharie for the first two years of the war.
A turning point came in 1777 when British forces invaded New York from Canada and laid siege to Patriots in Fort Stanwix. In August, when Brant learned that a large body of Patriot militia was on its way to relieve the fort, she sent Mohawk runners to alert the British commander of the danger. This information enabled a British, Mohawk, and Seneca force to ambush the Patriots and their Oneida allies in the Battle of Oriskany. After this battle, in which Iroquois warriors fought on both sides, the war in the Mohawk Valley became particularly brutal. The Oneida and Americans retaliated against Brant by pillaging Canajoharie. Brant fled with her children to Onondaga, the Iroquois capital. Her departure was so precipitate that she had to leave most of her belongings behind.
At Onondaga, the Iroquois held a council to discuss what course to take. Most Iroquois favored assisting the British, but after the Battle of Saratoga, it seemed unlikely that the British could win. Sayenqueraghta, a Seneca chief, urged the Iroquois to withdraw from the war. Brant criticized Sayenqueraghta's advice, invoking the memory of Sir William to convince the council to remain loyal to the Crown. According to Daniel Claus, a British Indian agent and Sir William's son-in-law, Brant was "in every respect considered and esteemed by them [the Iroqouis] as Sir William's Relict [i.e. widow], and one word from her is more taken notice of by the Five Nations than a thousand from any white man without exception".
Much of Brant's influence came from her connections to Sir William Johnson and her stepfather Brant Kanagaradunkwa. Additional influence came from the fact that women in matrilineal Iroquois society had more political influence than women in patriarchal societies. Because Brant's ancestry is unclear, historians have apparently disagreed about whether she was born into an influential clan. Brant has been described as the "head of the Six Nations matrons", although historian Robert Allen writes that "there is no substantive evidence to suggest that Molly was ever a clan matron or mother within the Iroquois matrilineal society". Fiester and Pulis write that "although not born to the position, she became one of the Mohawk matrons".
In late 1777, Brant relocated to Fort Niagara at the request of Major John Butler, who wanted to make use of her influence among the Iroquois. At Niagara, Brant worked as an intermediary between the British and the Iroquois, rendering, according to Graymont, "inestimable assistance there as a diplomat and stateswoman". Meanwhile, in November 1777 Brant's son Peter Johnson was killed in the Philadelphia campaign while serving in the British 26th Regiment of Foot.
In 1779, Brant visited Montreal, where some of her children attended school, but headed back when the Americans began their invasion of Iroquoia that year. Because of the war, she could only get as far as the British post at Carleton Island, where many Iroquois refugees had fled from the Americans. There she continued her work as an intermediary. The British commander considered Brant's influence "far superior to that of all their Chiefs put together". Brant was unhappy with having to live in an army barracks with her children. Hoping to keep her favor, the British built her a house on the island in 1781, where she lived with her children and four slaves for the remainder of the war. Throughout the war, Brant played important roles as a negotiator, mediator, liaison, and advocate for Mohawk and Iroquois peoples at Fort Niagara, Montreal, and Carleton Island.
Final years and legacy
When Carleton Island was largely abandoned in 1783, Brant moved to Cataraqui, now Kingston, Ontario, where the government built her a house and gave her an annual pension of £100. The property that she was assigned was Farm Lot A in Kingston Township, along the northern limit of the town. It was only 116 acres instead of the standard 200 acres because it was encroached upon by the Clergy Reserve. Brant and her family received compensation from the British government for their losses in the American Revolution. Hoping to make use of her influence, the United States offered Brant compensation if she would return with her family to the Mohawk Valley, but she refused.
Brant lived in Kingston for the remainder of her life, a respected member of the community and a charter member of the local Anglican Church. Her son George Johnson, known as "Big George" among Natives, married an Iroquois woman and became a farmer and teacher; her daughters married prominent white men. She died in Kingston on April 16, 1796, at about age 60, and was buried in St. Paul's Churchyard, Kingston's original burial ground, now the site of St. Paul's Anglican Church. The exact location of her grave is unknown.
Brant's legacy is varied. Since 1994, she has been honored as a Person of National Historic Significance in Canada. Brant was long ignored or disparaged by historians of the United States, but scholarly interest in her increased in the late 20th century. The Johnson Hall State Historic Site in New York now interprets her public and private roles for visitors. She has sometimes been controversial, criticized for being pro-British at the expense of the Iroquois. According to Feister and Pulis, "She made choices for which she is sometimes criticized today; some have seen her as having played a large part in the loss of Iroquois land in New York State." Brant saw the Mohawk and Iroquois' best chance of survival as lying with the British. When history is painted in EuroAmerican terms of British versus American, it is easy to see Brant as a traitor. However, Brant saw herself as Mohawk and Iroquois woman first, and she made strategic choices that she believed would best benefit her peoples.
Brant is commemorated on April 16 in the calendar of the Anglican Church of Canada, as well as the Episcopal Church. No portraits of her are known to exist; an idealized likeness is featured on a statue in Kingston and on a Canadian stamp issued in 1986.
Archaeology
In 1988, archaeological testing was conducted at the site of the former home of Molly Brant in Kingston, Ontario, in preparation for a construction project. Salvage excavations were carried out in 1989. Much of the original site of the Brant homestead had been disturbed by industrial activities.
The area had been the location of the Kiwanis Playing Field, and was not disturbed until Imperial Oil bought the property in 1938. At this time, the below-ground remains of the structures were likely removed. Excavations revealed the remains of a privy, which contained over 5,000 artifacts of domestic and personal items from the 19th century.
Recognition in Kingston
On August 25, 1996 the City of Kingston proclaimed Molly Brant Commemoration Day. The Mohawk Nation - Bay of Quinte, the Corporation of the City of Kingston, the City of Kingston Historical Board, Mr. John Boxtel (Molly Brant Sculptor) and the Historic Sites and Monuments Board of Canada agreed to commemorate her life with the creation of a bust representing Molly Brant along with an historic monument at the front entrance of Rideaucrest Home on Rideau Street in Kingston. The memorial sculpture was unveiled at Rideaucrest on Molly Brant Commemoration Day. The commemoration began with a service at St. George's Cathedral, a tobacco burning and wreath laying ceremony at St. Paul's Anglican Church and a reception at Rideaucrest where the sculpture of Molly Brant was unveiled in the eastern courtyard.
The Molly Brant Foundation was established in 2005 in honour of Molly Brant. It focuses its not-for-profit work on urban Aboriginal research in the Kingston area.
The Molly Brant One Woman Opera, composed by Augusta Cecconi-Bates, was first performed at St. George's Cathedral in Kingston on April 25, 2003 under the aegis Cataraqui Archaeological Research Foundation. It has since evolved into a four-act opera which grew out of the original one-woman opera of 2003. The 2003 production was sung by Kingston soprano Rhona Gale, with Carrie Wyatt, flute, and the composer at the piano.
On June 17, 2015, Limestone District School Board trustees selected Molly Brant as the name for a new elementary public school located on Lyons Street on Queen Elizabeth Collegiate property. Scheduled to open for the 2016–17 school year, the 49,000-square-foot building will educate students from First Avenue and Frontenac Public Schools.
References
Molly Brant Wikipedia
(Text) CC BY-SA