Covid-19
3.4

/

10

1

Votes

Alchetron

Rate This





John Duigan




Dick Christie




Gabriel Beristain




John Duigan




21 million USD







William J. MacDonald




Trevor Jones




22 October 1999 (USA)




Dick Christie




Trevor Jones






Elisabeth Shue Aaron Eckhart Jill Hennessy




Elisabeth Shue, Aaron Eckhart, Thomas Jane, Jill Hennessy, Lucy Liu




Elisabeth Shue movies, Movies about autism, Dramas
Molly is a 1999 romantic comedy-drama film about a 28-year-old woman with autism who came into the custody of her neurotic executive brother. The film was directed by John Duigan and written by Dick Christie of Small Wonder-fame, and stars Elisabeth Shue, Aaron Eckhart, and Jill Hennessy.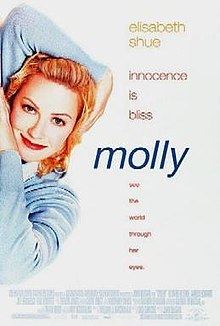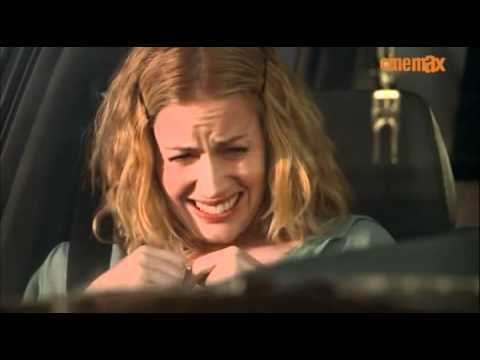 Elisabeth Shue plays the title character, Molly McKay, a 28-year-old woman with autism. She has lived in an institution from a young age following her parents' death in a car accident. When the institution must close due to budget cuts, Molly is left in the care of her non-autistic older brother, Buck McKay (Aaron Eckhart), an advertising executive and perennial bachelor. Molly, who verbalizes very little and is obsessed with lining up her shoes in neat rows, throws Buck's life into a tailspin as she runs off her nurses and barges into a meeting at Buck's agency naked.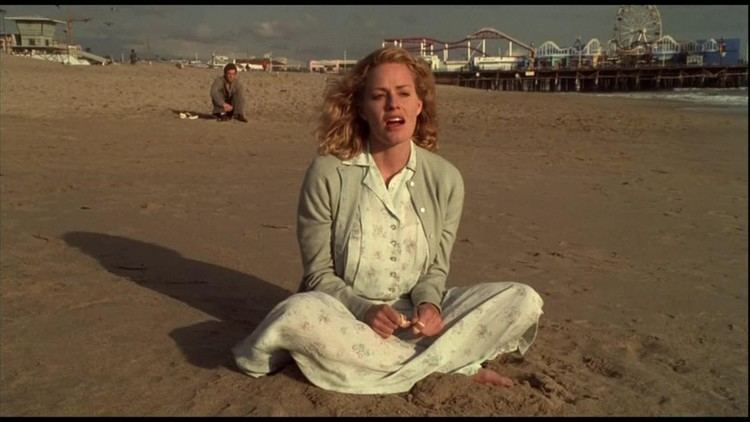 Molly's neurologist, Susan Brookes (Jill Hennessy), suggests an experimental surgery in which genetically modified brain cells are implanted into Molly's brain. While Buck initially balks at the suggestion, he finally consents to the surgery and Molly makes a gradual but miraculous "recovery", speaking fluidly and interacting with others in a normal way. Buck begins taking Molly to social events, like a production of Romeo and Juliet, a baseball game, and expensive dinners. However, after a few months, Molly's brain begins to reject the transplanted cells and she begins to regress into her former state. Both Molly and Buck must accept the eventual loss of Molly's "cure" and her regression to her previous state.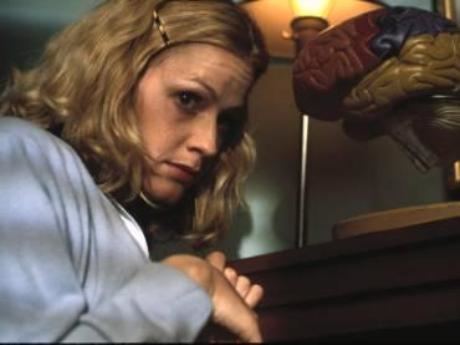 In the final scene of the film, Buck accepts Molly's autism and vows to remain in Molly's life by creating a room for her at his home that looks just like the room she had at the institution.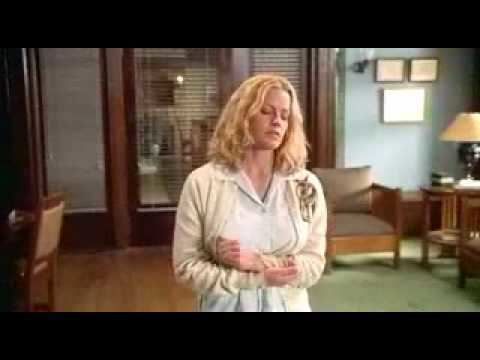 The main motif of this film could be seen as science fiction, and has a similarity to the science fiction film "Charly" based on the story "Flowers for Algernon" by Daniel Keyes.
The film earned US$17,650 during its theatrical run, on a budget of $21,000,000.
Molly garnered mostly negative reviews from film critics. Review aggregate website Rotten Tomatoes reports the film as holding an overall 14% "Rotten" approval from film critics, with a rating average of 3.4 out of 10. At Metacritic, Molly received a weighted mean rating of 21 out of 100 from film critics, classified as a generally unfavorably reviewed film.
Molly (1999 film) Wikipedia