Full Name

Mohammad Aamir




Born

(

1992-04-14

) 14 April 1992 (age 22)


Birth Place

Gujjar Khan, Punjab, Pakistan Spouse = Narjis (14 sep 2014)




Role

Bowler




National team

Pakistani




Batting style

Left hand bat




Bowling style

Left arm fast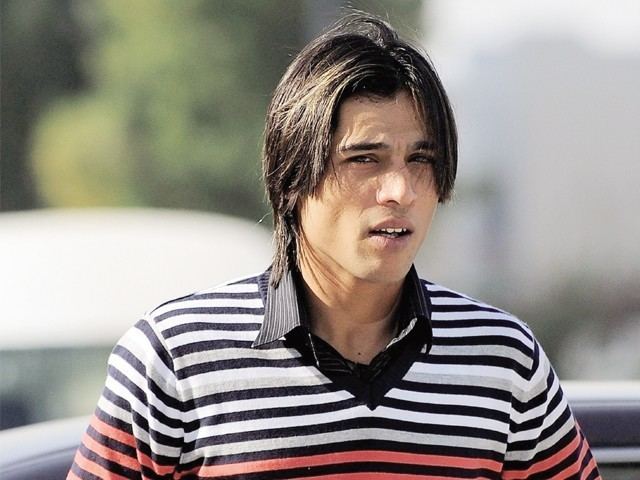 | | | | | |
| --- | --- | --- | --- | --- |
| Competition | Test | ODI | FC | LA |
| Matches | 14 | 15 | 28 | 30 |
| Runs scored | 278 | 167 | 508 | 204 |
| Batting average | 12.63 | 20.87 | 14.11 | 22.66 |
| 100s/50s | 0/0 | 0/1 | 0/0 | 0/1 |
| Top score | 30* | 73* | 44* | 73* |
| Balls bowled | 2,867 | 789 | 4991 | 1633 |
| Wickets | 51 | 25 | 120 | 50 |
| Bowling average | 29.09 | 24.00 | 21.48 | 23.76 |
| 5 wickets in innings | 3 | 0 | 7 | 0 |
| 10 wickets in match | 0 | 0 | 1 | n/a |
| Best bowling | 6/84 | 4/28 | 7/61 | 4/28 |
| Catches/stumpings | 0/– | 6/– | 5/0 | 10/0 |
Mohammad Amir (Urdu: ?, born 13 April 1992) also known as Mohammad Aamer, is a Pakistani international cricketer, whose suspension and subsequent five-year ban curtailed his promising career. He is a left-arm fast bowler, who opened the bowling in all formats of the game. He made his first-class debut in 2007, and his first One-Day International and Test appearance in 2009 in Sri Lanka, at the age of 17. However, he played his first international match during the 2009 ICC World Twenty20, where he played in every game, helping the national side win the tournament. Amir was touted as having the potential to be a leading fast bowler by former Pakistani left arm fast bowler Wasim Akram who picked him out as a prospect in 2007. Since Amirs establishment in the international arena, former Pakistani batsman Rameez Raja, as well as Akram himself, have stated that .
Contents
On 29 August 2010, he was implicated in allegations of spot-fixing and is currently serving a five-year ban for allegedly bowling two-deliberate no-balls, Amir however has announced that he plans to appeal the verdict handed out by his prosecutor the International Cricket Council. In November 2011, Amir was convicted, along with Salman Butt and Mohammad Asif, of conspiracy charges relating to spot-fixing. He was given a six-month prison sentence. On 1 February 2012 Amir was released from prison after serving three months in jail.

Pakistani fast bowler Mohammad Amir joins Pakistan showbiz, and is set to make his big-screen debut. The 22-year-old said he took the role in "Blind Love", offered by Pakistani director Faisal Bukhari.
Mohammad Amir bowling First over in International Cricket
On 29 January 2015, it was announced that Amir would be allowed to return to domestic cricket- his ban had been due to expire on 2 September 2015.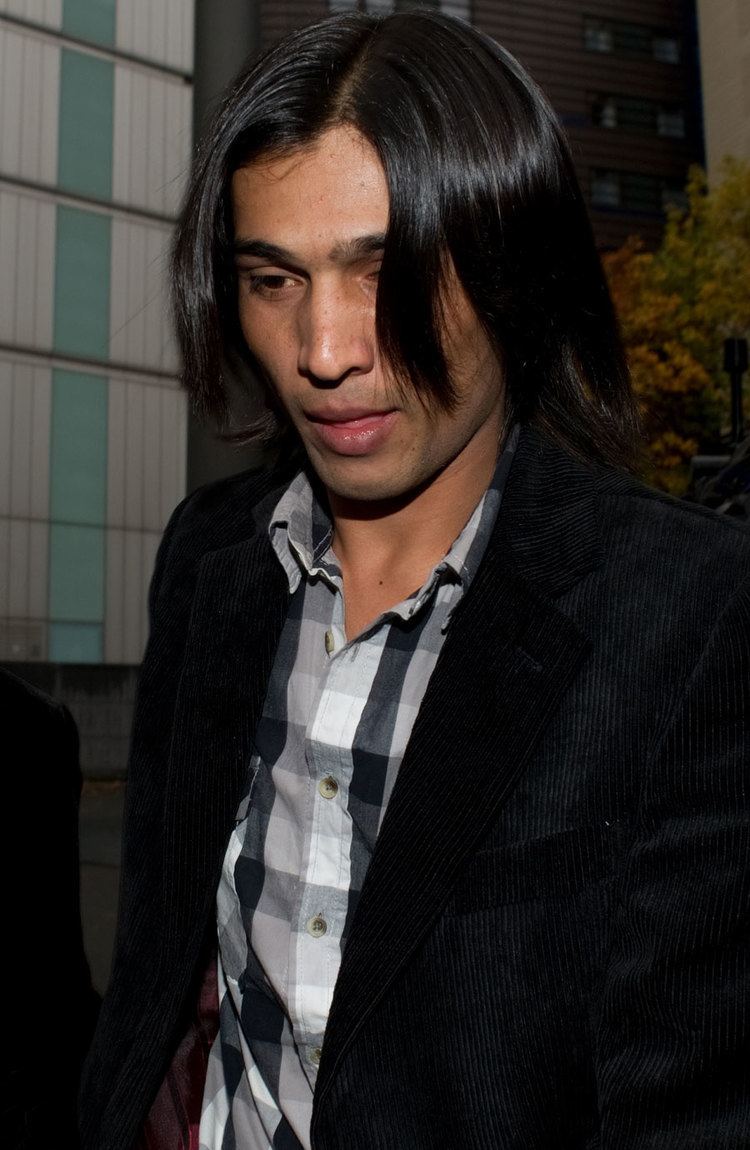 Early life
Mohammad Amir fronts ICC anti-corruption video
Mohammad Amir was born in 1992 in the remote village of Changa Bangial, Gujjar Khan, Punjab. He was the youngest of seven children. From a young age, he played street cricket, often trying to emulate his hero, Wasim Akram. He was quoted as saying, "Wasim Akram is my favourite, hes my idol. When I used to watch him on TV, I would try to see what exactly he was doing with the ball. Then I would go outside and imitate his actions and bowling."
In 2003, at the age of 11, Amir was spotted at a local tournament and invited to join the sports academy set up by the Bajwa in Rawalpindi.
After joining the national team, Amir moved to Lahore with his family to be closer to top-flight cricket facilities. Amir married British citizen Narjis Khatoon in Sep 2014.
Domestic career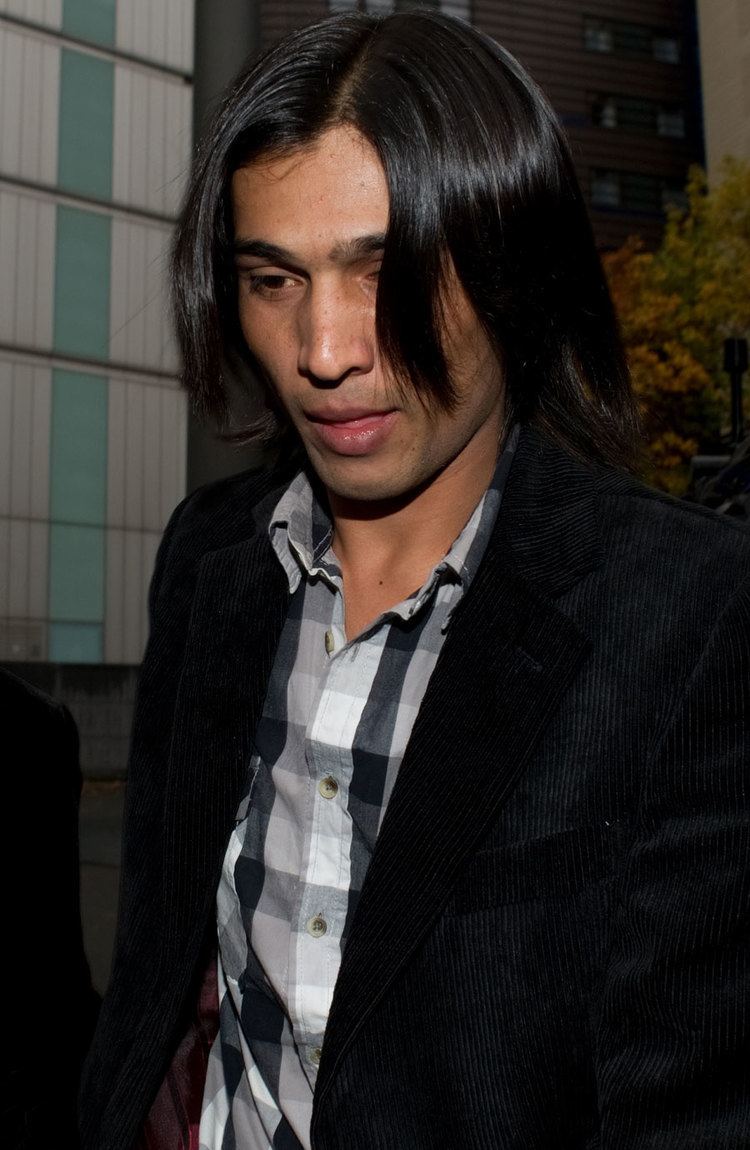 Cricket Photos | Global
Amir was first selected as a fast bowler by the former Pakistani fast bowler Wasim Akram at a fast bowling camp in 2007. Amir, then 15 years old, went on a tour of England with the Pakistan U-19 cricket team and was one of the leading bowlers. He took 8 wickets at an average of 16.37. In 2008 he took 4 wickets in successive matches against Sri Lanka and England. In this tri-nation tournament played in Sri Lanka he again excelled with his speed and swing bowling taking 9 wickets at average of 11.22 in three matches. Due to injury he played only a limited part in the 2008 ICC Under-19 Cricket World Cup held in Malaysia. In March 2008, he made his domestic debut for the Rawalpindi Rams whilst concurrently representing the National Bank of Pakistan. His debut domestic season resulted in him taking 55 first-class wickets for NBP. He took a lot of top order wickets including those of players in the national side. This strong domestic form resulted in him making his international breakthrough in the 2009 Twenty20 World Cup.
One Day International career
Amir made his One Day International match debut against Sri Lanka taking 3 wickets at an economy rate of 4.50 and also scoring 23 runs. -On 9 November 2009 he scored 73 runs against New Zealand which is a record for a number 10 batsman. With his batting partner Saeed Ajmal, Amir added 103 runs to Pakistans chase, only to fall short by 7 runs.
He impressed the Pakistan cricket team, including Wasim Akram, who took credit for discovering Amir, although Akram later commented that Amir needed to gain more weight to aid his development.
|| a tribute to mohammad amir || ill be back Test career
After his successful 2009 T20 World Cup tournament, Amir was selected in the test squad for Pakistan for the series in Sri Lanka. He was chosen alongside fast bowler Umar Gul and Abdur Rauf, ahead of more notable and experienced names such as Sohail Tanvir. He started his Test career well, taking six wickets in the match, which included the wicket of Sri Lankan captain Kumar Sangakkara in both innings, as well as the Sri Lankan batsman, Mahela Jayawardenes wicket in the 2nd innings. However he did not get any wickets in his next two Test matches. His next test wickets came in New Zealand where he managed to take four wickets in the first Test match, during a losing game. He won his first Test match with the Pakistan team during his 5th Test match, as Pakistan won comprehensively by 141 runs, he managed to take three wickets in the match including the wicket of Ross Taylor, who scored 97 runs in the second innings. He shone brightly with the bat as well and showed a solid technique for a lower order batsman.
References
Mohammad Amir Wikipedia
(Text) CC BY-SA