Mladen "The Scorpion Sting" Brestovac (born October, 1983) is a Croatian Super Heavyweight Muay Thai kickboxer, fighting out of Spartan Gym in Zagreb. He is a former Croatian Muay Thai champion. He has competed in the K-1 and SUPERKOMBAT promotions and is currently signed to Final Fight Championship and GLORY.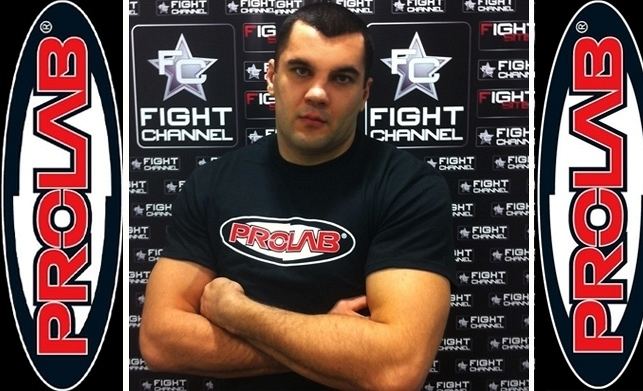 He was named Croatian K-1 Fighter of the Year in 2013 by a jury of experts made of Fight Channel members, kickboxing coaches and sports journalists. Mirko Filipović, as one of the best Croatian kickboxers of all time, was out of competition.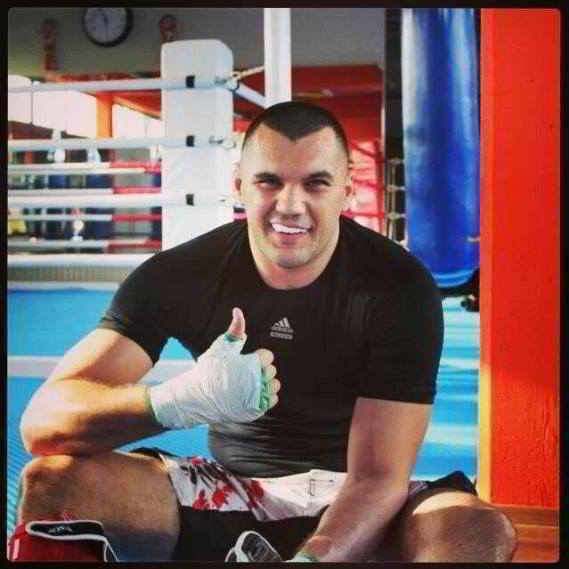 As of 24 July 2017, he is ranked the #7 heavyweight in the world by LiverKick.com.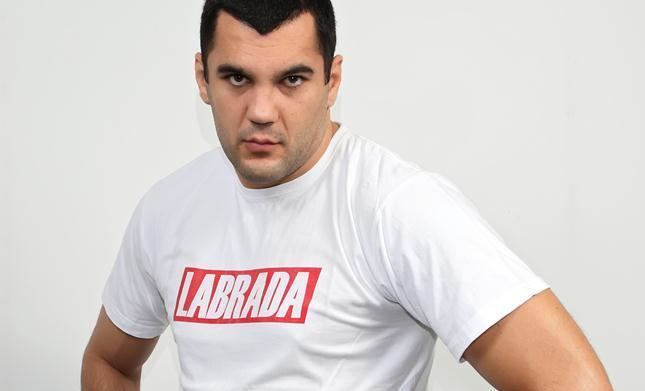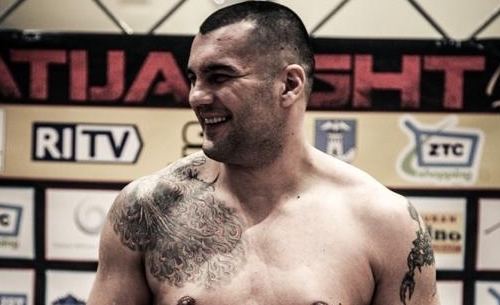 Brestovac was scheduled to fight Chinese giant Taishan in a non-tournament bout at the K-1 World Grand Prix 2012 Final in Zagreb, Croatia on March 15, 2013. However Taishan was replaced, and Brestovac defeated Frank Muñoz via unanimous decision.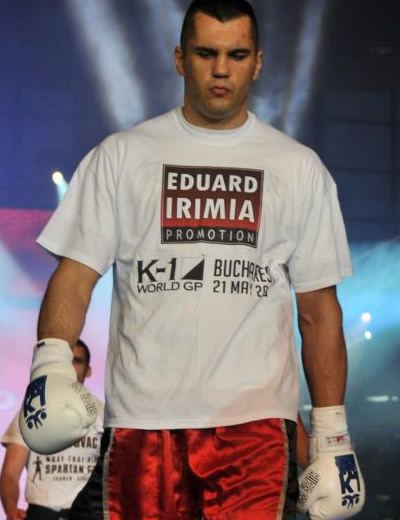 He took unanimous decision win against Sergei Lascenko after being better and more active fighter during the fight. Brestovac made damage with punch kick combinations, and left kick made lots of damage on Lascenko's body. Lascenko, who replaced Michael Duut, was dangerous during the fight but not enough to take victory. Fight was held at Final Fight Championship 3 event in Zadar, Croatia on May 10, 2013.
He beat Ali Cenik by decision at Final Fight Championship 8 in Zagreb, Croatia on October 25, 2013.
In November, 2013 Brestovac signed for world top promotion, Glory. He made his debout in his hometown Zagreb at Glory 14: Zagreb event facing Jahfarr Wilnis, defeating him with left high kick in first round.
He defeated Tomas Pakutinskas at FFC Futures 2 on May 5, 2014 after he suffered arm injury early in round one. Tomas was late replacement for Wiesław Kwaśniewski.
He fought on June 24, 2014 in Slovenia against Tomaž Simonič, who replaced Nikolai Falin. Brestovac scored another victory on points, scoring a knockdown in third round with flying knee.
He became La Nuit Des Champions K-1 rules heavyweight +100 kg champion defeating Nicolas Wamba on November 22, 2014 in Marseille, France. Wamba was counted two times before end of second round, when his corner threw towel because of injury.
He was supposed to replace Benjamin Adegbuyi to fight Anderson Silva on May 8, 2015 at Glory 21: San Diego event, however Brazilian failed medical test and that fight is on hold.
Final Fight Championship
FFC Heavyweight Championship (one time, current) (4 Title Def.)
2016 Glory Heavyweight (+95 kg/209.4 lb) Contender Tournament Runner-up
2014 NDC K-1 Rules Heavyweight +100 kg Champion
2011 SUPERKOMBAT World Grand Prix II Runner-up
2009 K-1 ColliZion 2009 Final Tournament Runner-up
2009 K-1 ColliZion 2009 Mlada Boleslav Tournament Champion
2009 K-1 Rules Tournament in Budapest Champion
2008 K-1 Vienna Tournament Champion
2013 Croatian K-1 Fighter of the Year