Anderson "Braddock" Silva (born in São Paulo) is a Brazilian super heavyweight kickboxer, São Paulo State, Brazil. He has competed in the It's Showtime and K-1 promotions, and most recently in SUPERKOMBAT and GLORY. As of 25 April 2017, he is ranked the #10 heavyweight in the world by LiverKick.com.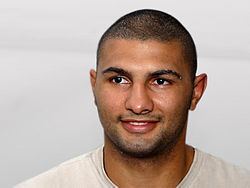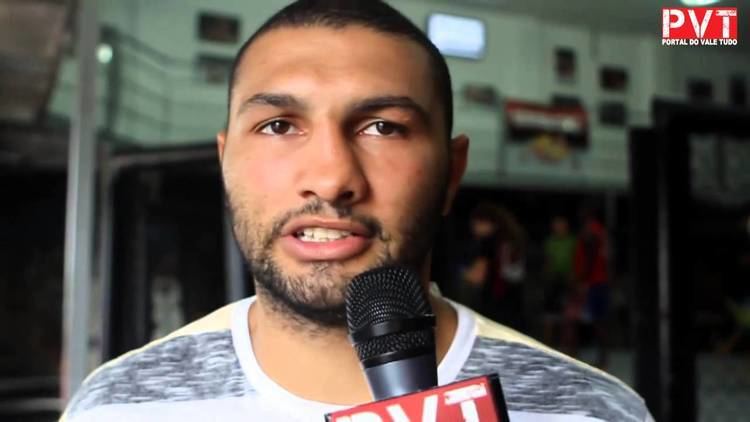 Anderson Silva began started his kickboxing career at Combat Sport gym in São Paulo, Brazil when he was around 12 or 13 years old. His fighters name "Braddock" comes from Col. James Braddock, from the movie Missing In Action. In 2007 Silva was called up by Peter Aerts, as a sparring partner. "Braddock" moved to Netherlands where he joined Thom Harinck's Chakuriki Gym and made his It's Showtime debut.
Following the Badr Hari fight, he returned to Brazil to train at Team Nogueira.
He faced returning legend Remy Bonjasky at Glory 2: Brussels on October 6, 2012 in Brussels, Belgium. After a close three rounds, the bout was called a draw and went into an extension round. He faded and allowed Bonjasky to get the better of him, losing a majority decision.
He competed in the sixteen-man 2012 Glory Heavyweight Grand Slam at Glory 4: Tokyo - 2012 Heavyweight Grand Slam in Saitama, Japan on December 31, 2012. At the opening stage, he defeated Igor Jurković by TKO after dropping the Croatian twice in round one. He was then eliminated in the quarter-finals, however, when he fell victim to Gökhan Saki's left hook in the closing seconds of round one. This was the first stoppage loss of his career.
Silva was scheduled to fight Singh Jaideep at Glory 8: Tokyo - 2013 65kg Slam on May 3, 2013 but the bout was cancelled.
He then faced Daniel Sam at Glory 9: New York - 2013 95kg Slam in New York City on June 22, 2013 and won by unanimous decision.
He lost to Daniel Ghiță by first round body kick KO in the semi-finals of Glory 11: Chicago - Heavyweight World Championship Tournament in Hoffman Estates, Illinois, United States in October 2013.
He defeated Remy Bonjasky by unanimous decision in a rematch at Glory 13: Tokyo - Welterweight World Championship Tournament in Tokyo, Japan on December 21, 2013.
He defeated Sergei Kharitonov via UD in the semi-finals before suffering a first round TKO at the hands of Errol Zimmerman in the final of the Glory 16: Denver - Heavyweight Contendership Tournament in Broomfield, Colorado, US on May 3, 2014.
Demolition Fight
2007 Brazilian Cruiserweight Championship
Glory
2017 Glory Heavyweight Contender Tournament Runner-up
2014 Glory Heavyweight (+95 kg/209 lb) Contender Tournament Runner-up
VIP Fight Night
2009 VIP Fight Night Tournament Champion
SUPERKOMBAT® Fighting Championship
2012 SUPERKOMBAT World Grand Prix I Tournament Runner-up
font-size:85%;