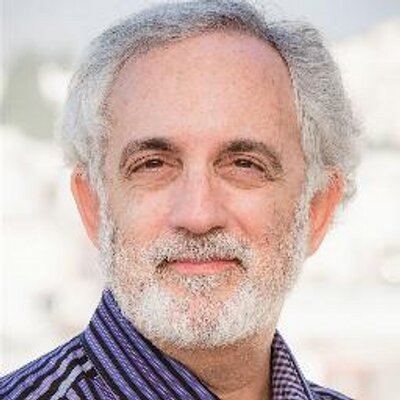 Kapor was born in Brooklyn, New York, and raised on Long Island in Freeport, New York, where he graduated from high school in 1967. He received a B.A. from Yale College in 1971 and studied psychology, linguistics, and computer science in an interdisciplinary major, also attending the Boston-based Beacon College, which had a satellite campus in Washington, D.C. at the time. He began but did not complete a master's degree at MIT's Sloan School of Management but later served on the faculty of the MIT Media Lab and UC Berkeley's School of Information.
Lotus was founded in 1982 by partners Mitch Kapor and Jonathan Sachs with backing from Ben Rosen. Lotus' first product was presentation software for the Apple II known as Lotus Executive Briefing System. Kapor founded Lotus after leaving his post as head of development at VisiCorp, the distributors of the Visicalc spreadsheet, and selling all his rights to VisiPlot and VisiTrend to VisiCorp.
Shortly after Kapor left Visi-Corp, he and Sachs produced an integrated spreadsheet and graphics program. Even though IBM and VisiCorp had a collaboration agreement whereby Visi-Calc was being shipped simultaneously with the PC, Lotus had a clearly superior product. Lotus released Lotus 1-2-3 on January 26, 1983. The name referred to the three ways the product could be used, as a spreadsheet, graphics package, and database manager. In practice the latter two functions were less often used, but 1-2-3 was the most powerful spreadsheet program available.
Lotus was almost immediately successful, becoming the world's third largest microcomputer software company in 1983 with $53 million in sales in its first year, compared to its business plan forecast of $1 million in sales. Jerome Want says:
Under founder and CEO Mitch Kapor, Lotus was a company with few rules and fewer internal bureaucratic barriers.... Kapor decided that he was no longer suited to running a company, and [in 1986] he replaced himself with Jim Manzi.
Kapor was extensively involved in initiatives that created the modern Internet. He co-founded the Electronic Frontier Foundation in 1990 and served as its chairman until 1994. EFF defends civil liberties in the digital world and works to ensure that rights and freedoms are enhanced and protected as our use of technology grows.
Kapor attended the first Wikimania in 2005.
Kapor was the founding investor in UUNET, one of the first and the largest early Internet Service Provider; of Real Networks, the Internet's first streaming media company; and of Linden Lab, maker of the first successful virtual world, Second Life. He was also founding Chair of the Commercial Internet Exchange (CIX).
In 2003, Kapor became the founding Chair of the Mozilla Foundation, creator of the open source web browser Firefox.
Kapor serves on the advisory board of the Sunlight Foundation. In May 2009, after founder Susan P. Crawford had joined the Obama administration, Kapor took over chairmanship of OneWebDay - the "Earth Day for the internet". In 1996, the Computer History Museum named him a Museum Fellow "for his development of Lotus 1-2-3, the first major software application for the IBM PC." He founded the Mitchell Kapor Foundation to support his philanthropic interests in environmental health.
As an active angel investor, Kapor participated in the initial rounds of Dropcam, Twilio, Asana, Cleanify, and Uber.
Today, with over 100 companies in its portfolio, Kapor Capital focuses on information technology driven, seed stage startups that drive positive social impact by drawing on the lived experiences of their founders.
The Kapor Center for Social Impact, an institution focused on tech inclusion and social impact, invests social and financial capital in vital non-profit organizations on the premise that "genius is evenly distributed by Zip code but opportunity is not".
In August 2015, Mitch and Freada announced they would invest $40 million over three years to accelerate their work to make the tech ecosystem more inclusive.[3]
In addition to his roles at Kapor Capital and Kapor Center for Social Impact, Mitch currently serves on the Board of the Level Playing Field Institute, whose mission is to enhance equal opportunity in education and the workplace, and sits on the Advisory Board of Generation Investment Management, a firm whose vision is to embed sustainability into the mainstream capital markets.
He is married to Freada Kapor Klein and resides in Oakland and Healdsburg, California. Both served on the Board of Trustees of the Summer Science Program from 2004 to 2006. He was a student of the program in 1966.
"Civil Liberties in Cyberspace" - Scientific American Special Issue on Communications, Computers, and Networks, September, 1991 [4]
Electronic Newsletter of The Electronic Frontier Foundation, Cambridge, MA - scroll down to Current Legislative and Policy Efforts by Mitchell Kapor. - September 1991
Articles in the EFF archive