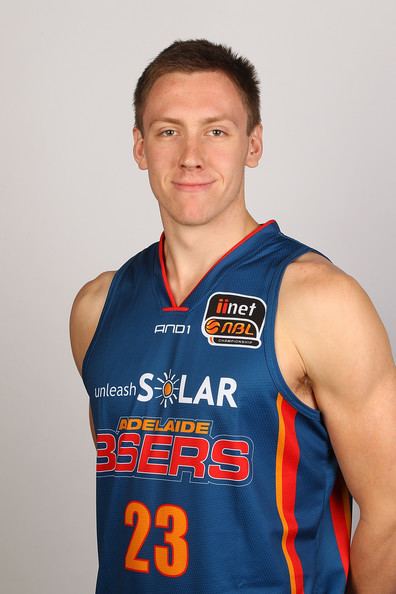 Born and raised in Horsham, Victoria, Creek attended St Brigid's College, where, upon graduating, he entered the school's hall of fame. In 2007, as a 15 year old, Creek represented Victoria Country for the first time at the Under-16 National Championships. 2009 marked a big year for Creek and his basketball career. He took his game to a new level, playing a leading role in Victoria Country's campaign at the Under-18 National Championships, trained with the Australian under-19 squad, and won a place at the prestigious Nike All-Asia Camp in Beijing, China. He capped off a whirlwind year with a scholarship to the exclusive Australian Institute of Sport (AIS) men's basketball program in Canberra.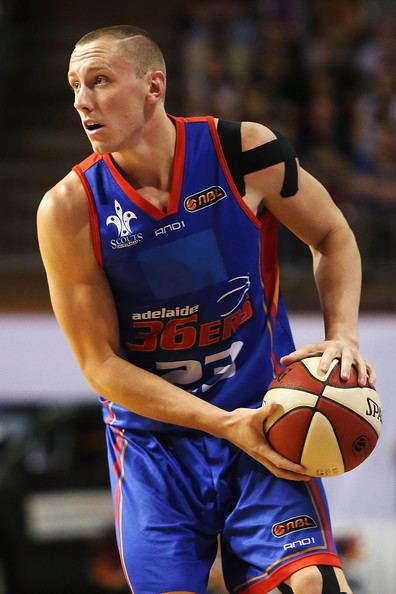 Between 2007 and 2009, Creek also played for the Horsham Hornets alongside Shaun Bruce, where in 21 games over three seasons, he averaged 12.6 points per game.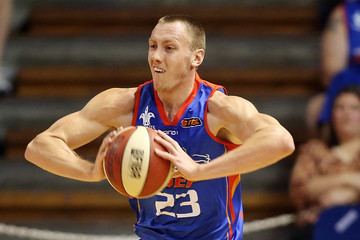 After recovering from a fractured wrist which he picked up while playing in Beijing, Creek played in one game for the AIS to complete their 2009 SEABL campaign. In 2010, he again played for the AIS, and in 15 games during the SEABL season, he averaged 14.4 points, 6.6 rebounds, 1.4 assists and 1.3 steals per game.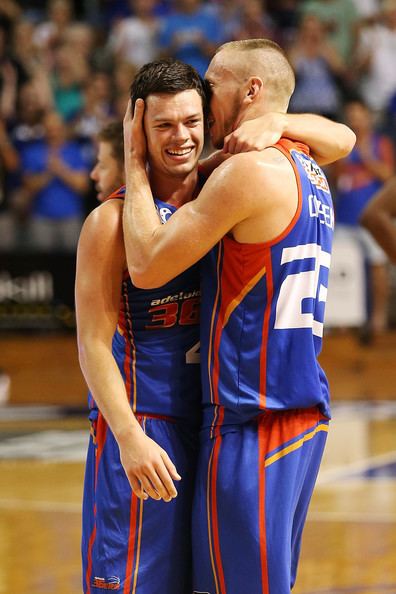 In addition to playing for the AIS in 2010, Creek also guided Victoria Country to a gold medal at the Under-20 National Championships, and had a fairytale international debut, leading the Australian under-19 team to its first gold medal at the Albert Schweitzer Tournament in Mannheim, Germany. Creek was subsequently crowned the tournament's most valuable player after averaging 17 points per game and finishing second in efficiency on plus 20.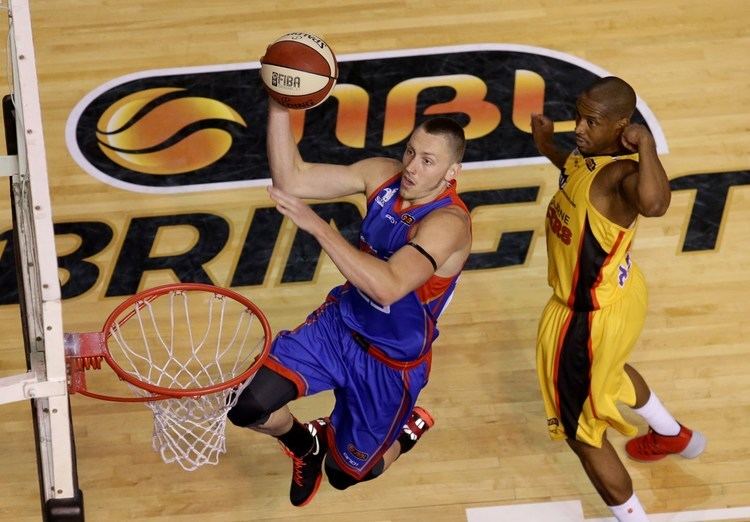 In 2011, Creek helped Victoria Country win back-to-back gold medals at the Under-20 National Championships, as they were victorious over a determined Queensland team in the final, winning 77–70. He subsequently won the Bob Staunton Award for tournament MVP after averaging 19 points, 7.6 rebounds and 3 assists per game.
Creek was picked up by the Adelaide 36ers of the National Basketball League for the 2010–11 NBL season, and made his debut for the club on 3 December 2010 against the Townsville Crocodiles. In 21 minutes of action off the bench, he recorded seven points and three steals in a 92–79 win. As a rookie, he appeared in 20 games for the 36ers, averaging 5.8 points and 2.4 rebounds per game.
Following the 2010–11 NBL season, Creek remained in Adelaide and played for the South Adelaide Panthers of the Central ABL. His strong play with the 36ers earned him a spot on the Australian Emus squad for the 2011 FIBA Under-19 World Championship.
In 2011–12, Creek appeared in all 28 games for the 36ers, averaging 5.4 points, 3.0 rebounds and 1.2 assists per game. He again played in the Central ABL during the 2012 off-season, appearing in five games for the Woodville Warriors.
In 2012–13, Creek's season with the 36ers was cut short after rupturing his Achilles tendon on 15 December 2012. He subsequently missed out on participating in the 2012 NBL All-Star Slam Dunk Contest. In 12 games, he averaged 5.8 points and 2.6 rebounds per game.
On 24 April 2013, Creek re-signed with the 36ers for the 2013–14 NBL season. He returned to action in 2013–14 and appeared in all but one game for the 36ers, showing no ill-effects from his Achilles injury. He helped lead the 36ers to the Grand Final where they were defeated 2–1 by the Perth Wildcats. In 33 games during the season, he averaged then career highs of 7.7 points and 3.8 rebounds per game.
During the 2014 off-season, Creek played in the SEABL for the Nunawading Spectres, helping the team reach the grand final where they lost to the Mount Gambier Pioneers.
On 14 May 2014, Creek re-signed with the 36ers on a two-year deal (with the option of a third). In 2014–15, he averaged career highs of 11.2 points, 4.4 rebounds and 1.5 assists in 26 games. For the 2015 off-season, he returned to the Woodville Warriors.
In 2015–16, Creek averaged 9.9 points, 4.1 rebounds, 1.4 assists and 1.1 steals in 26 games. For the 2016 off-season, he joined the Southern Tigers of the SA Premier League and helped them win the title. He earned Premier League Grand Final MVP, league MVP, Defensive Player of the Year and All-Star Five honours.
On 2 May 2016, Creek signed a three-year contract extension with the 36ers. He was later named team captain for the 2016–17 season. On 16 October 2016, he was ruled out for eight weeks after sustaining a stress fracture in his right foot against Melbourne United two days earlier. Creek returned to action on 10 December 2016, scoring 14 points off the bench in a 102–92 win over the New Zealand Breakers. Creek went on to help the 36ers claim their first regular season championship since 2000 with a 17–11 record in 2016–17. In 21 games, he averaged 12.1 points, 5.4 rebounds, 1.9 assists and 1.0 steals per game. Despite suffering a broken hand following the 2016–17 season, Creek was invited to participate in a free agent mini-camp run by the Utah Jazz before joining the Jazz's Summer League team.
Off the court, Creek is a qualified Personal Trainer.