Missing Filemon is a Cebuano BisRock band formed in 2002. After its creation, the band immediately proceeded to the studio to record original Cebuano songs that Insoy Ninal (vocals, guitar) had written weeks earlier.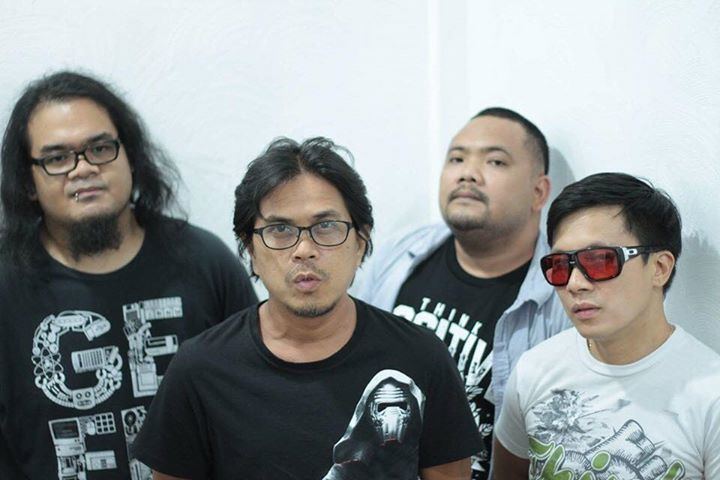 The time the band worked on their songs, there was no group yet in Cebu and anywhere else that wrote and recorded an album's worth of rock songs in Cebuano. The band members knew they were doing something different, and were unsure if the Cebuano crowd would accept their music.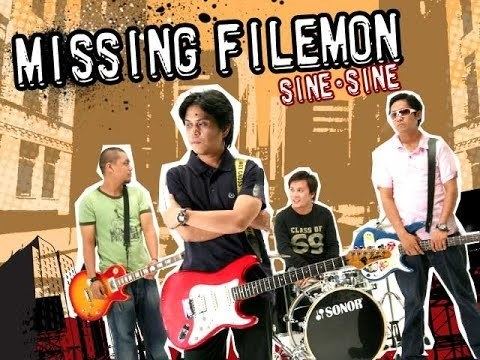 The band came out with its debut album in 2003. The album was self-titled, but the band's followers in Cebu and other Bisaya-speaking regions in the country eventually came to call the album as the "Suroy-Suroy" album, referring to the title of its carrier single, "Suroy-Suroy."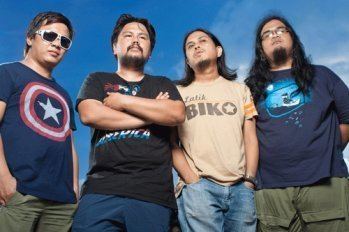 It was not easy for the band to get accepted by people in Cebu's rock scene that was dominated by English-writing bands and artists, and the cold reception the album received from the public almost led Insoy to quit.
It took almost a year before the band started hearing some of their songs played on air by one or two radion stations in the city. This gave the band a new impetus to be more aggressive in what they were doing.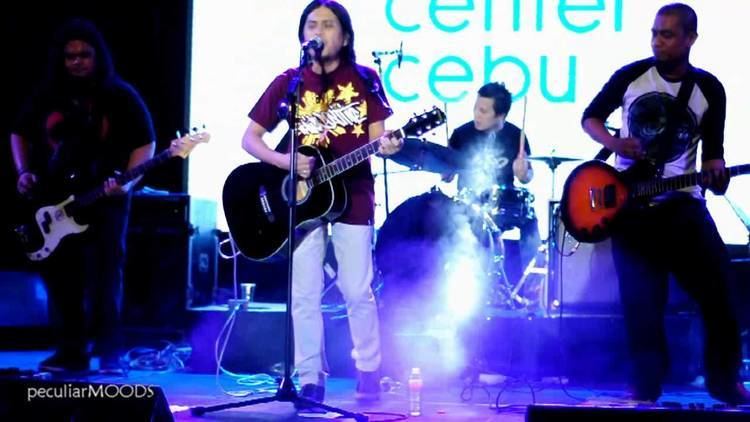 As more and more people started patronizing their music, the band started doing gigs and radio guestings. Cebu's media also started to notice and called Missing Filemon's music as Bisrock (Bisaya rock.) Around this time, the band's songs were being sold as unauthorized CDs.
The success of the "Suroy-Suroy" album inspired the band to come up with another one, the "Sine-Sine" album. By the time the band was working on the second album, Bisrock bands had been sprouting like mushrooms all over Cebu. Cebu's Bisrock scene was in full swing.
"Sine-Sine" the album came out in 2005, giving the audience potential hits like the carrier single "Sine-Sine", "Prinsipal," "Englisera," and many others. The band's popularity increased, leading it to doing gigs outside Cebu, including major cities in Visayas and Mindanao.
In 2008, the band received its first national award. The song "Sine-Sine" won as Best Movie Theme Song in that year's FAMAS Awards for the movie Confessional, besting compositions by Noel Cabangon and Mike Hanopol, among other big names in the country's music industry.
While doing gigs, the band started working on their third album. But their busy schedule prevented them from working on the album full-time. It was only in 2011 that the band released their third album called "Kawanangan." They immediately followed it up with their fourth album in 2014, a compilation of some of their hit songs from the previous three albums. They called the album "Dekada" in celebration of the band's ten years in Cebu's rock scene.
As most other Bisrock bands faded from the scene, Missing Filemon continues to do what it does best, rock n rolling the Bisaya way.
Lorenzo "Insoy" Niñal – Vocals, Guitar
Eimer Tabasa – Drums
Gumer Entero - GUitar
Clarence Mongado – Bass
Eskina – 4:35
Kumusta – 2:43
Ngano Ba? – 3:11
Brader Eloy – 3:32
Habo-Habo – 3:52
Balangaw – 2:34
Inday – 3:59
Suroy-Suroy – 5:53
Alas 4 – 5:24
Kamagayan – 3:19
Inday (Intro-Filler) – 0:33
Inday (Harana Version) – 4:04
TOTAL RUNNING TIME: 43:39
Intro – 0:35
Prinsipal – 2:55
Englisera – 4:03
Langit – 4:24
UrAnus – 2:10
Harana – 3:02
Taming – 3:14
Sine-Sine – 5:18
Kung Ako Ka Palang – 1:42
Soap Opera (Violent Girl) – 2:34
Extro – 0:53
Sine-Sine (Acoustic Version) – 5:37
TOTAL RUNNING TIME: 34:42
Among Kanta – 4:59
This Is The Song – 3:52
Sto. Rosario – 4:35
Kulto Ni Filemon (Filler-Intro Prelude To Kawanangan) – 0:29
Kawanangan – 3:02
Okay Ka Lily – 2:42
Matahum Nga Cebu – 3:05
Alas Kwatro (Featuring Annchit Maglahus) – 6:16
Archie's Blues (Featuring Pauldo Cañada) [Instrumental] – 3:21
Sikat Sa Baylehan – 5:04
Kawanangan (Featuring Cattski Espina) – 3:58
TOTAL RUNNING TIME: 41:23
(Compilation album)
Eskina – 5:34
Sinesine – 5:36
Sto. Rosario – 4:51
Suroysuroy – 5:15
Langit – 4:37
Englisera – 5:04
Prinsipal – 3:18
Kamagayan – 3:06
Alas 4 – 4:43
Inday – 4:02
Kung Ako Ka Palang – 2:07
TOTAL RUNNING TIME: 48:00
Ngano Ba? (2003)
Kumusta (2003)
Habo-Habo (2003)
Inday (2003)
Suroy-Suroy (2004)
Alas 4 (2004)
Prinsipal (2005)
Englisera (2005)
Harana (2006)
Sine-Sine (2006)
Kung Ako Ka Palang (2007)
UrAnus (2008)
Kawanangan (2012)
This Is The Song (2013)
Wa Tay Snow (2013)
Sto. Rosario (2014)
Sikat Sa Baylehan (2014)
Okay Ka Lily (2014)
I Love My Titser (Max Surban Cover) (2015)
FAMAS Awards
The Filipino Academy of Movie Arts and Sciences Awards (also known as FAMAS Awards) are the annual honors given by the Filipino Academy of Movie Arts and Sciences (FAMAS), an organization composed of prize-winning writers and movie columnists, for achievements in the Philippine cinema for a calendar year.