Missing 9 (Hangul: 미씽나인; RR: Missing Nain; lit. Missing Nine) is a South Korean television series starring Baek Jin-hee and Jung Kyung-ho. It aired on MBC from January 18 to March 9, 2017 on Wednesdays and Thursdays at 22:00 (KST) for 16 episodes.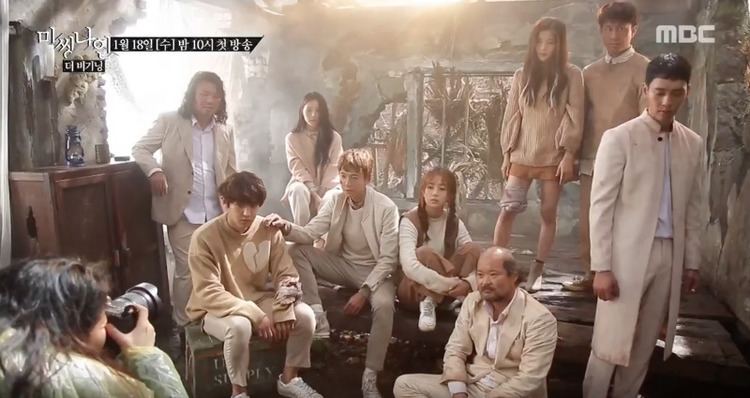 The drama was a commercial failure and only averaged single-digit audience rating of 4.6% in its run.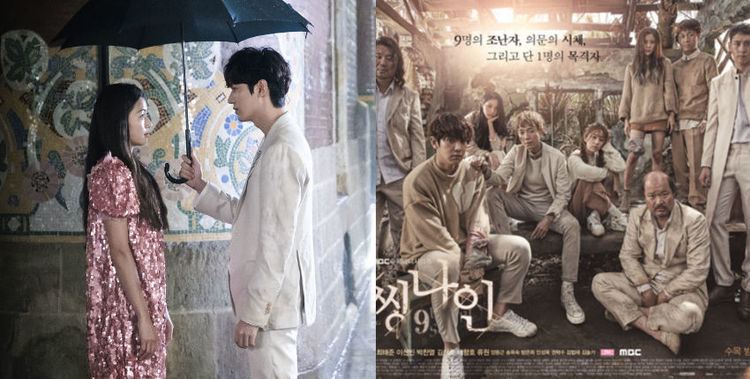 Story about an unexpected plane crash that causes a widespread panic in South Korea due to the disappearance of nine people, including some influential figures in the entertainment industry.
Baek Jin-hee as Ra Bong-hee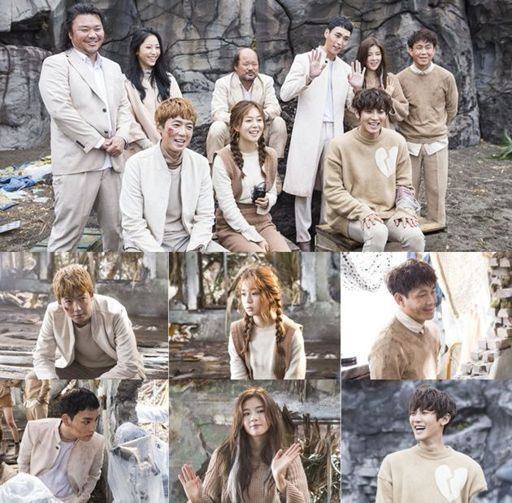 Joon-oh's new stylist, who left her home to pursue her dreams in Seoul. Her first day working ends up with a plane crash and landing on a uninhabited island. After four months, she ends up becoming known as the only survivor and sole witness to the events surrounding the accident. She also becomes very close with Joon-oh during the crash.
Jung Kyung-ho as Seo Joon-oh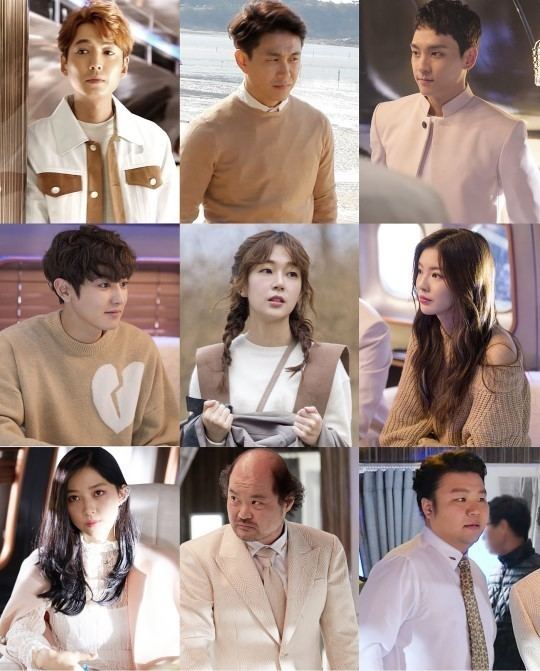 An unsuccessful top star who went through hard times. He was once a leader of a popular idol band, but his public image was ruined, and he is now reduced to being a D-list fringe celebrity. During the harsh times in the deserted island he reveals a really soft side of himself towards Bong-hee.
Oh Jung-se as Jung Ki-joon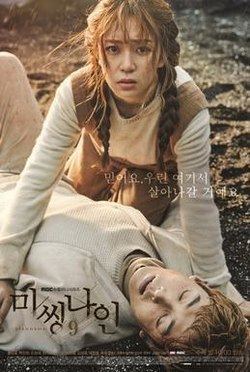 Joon-oh's manager who has been loyal to him throughout the years. Apart from Joon-oh, he is the only one who knows about Ji-ah's disease, and takes care of her from distance.
Choi Tae-joon as Choi Tae-ho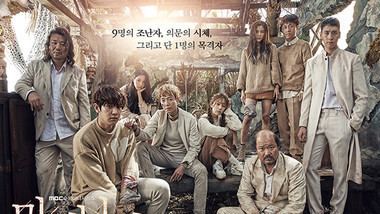 He was the bassist of the band Dreamers and Joon-oh's rival. After the disbandment, he became an actor. He is Ji-ah's secret lover and known to be a troublemaker. During the plane crash he reveals a hidden side of himself.
Lee Sun-bin as Ha Ji-ah
The most successful celebrity in Joon-oh's and Tae-ho's management agency, Legend Entertainment. She is refreshingly honest and has charisma, but keeps a deep secret that no one knows to herself.
Park Chan-yeol as Lee Yeol
He was the drummer and the visual of the band Dreamer. After the disbandment of the band, he developed his composition skills and succeeded as a solo artist. He is known as being gentle and friendly yet he displays his strength during the tense and desperate times of the plane crash. He was murdered by one of his fellow survivors.
Kim Sang-ho as Hwang Jae-guk
President of Legend Entertainment. After being disappointed with Joon-oh, he decided to disband Dreamers.
Tae Hang-ho as Tae Ho-hang
Secretary of the president of Legend Entertainment. He becomes a witness of a crucial event in the deserted island, and becomes torn between his conscience and his fear.
Ryu Won as Yoon So-hee
Knows as Hallyu goddess Actress, she is from Legend Entertainment and has a strong sense of responsibility. She was also murdered by one of her fellow survivors.
Yang Dong-geun as Yoon Tae-young
A prosecutor who hides his identity in order to get to the bottom of his little sister's death.
Song Ok-sook as Jo Hee-kyung
Head of the Special Investigation Commission.
Min Sung-Wook as Investigator Oh
Bang Eun-hee as Bong-hee's mother
Kim Beop-rae as Jang Do-pal
Vice President of Legend Entertainment.
Yeon Je-wook as Shin Jae-hyun
Legend Entertainment's trainee who's supposedly committed suicide. (Ep. 1, 8, 13-14)
The early working name of the drama was Gaia, then changed to Picnic, and then Missing 9. Kim Ban-di wrote the first script, and then revised by Han Jung-hoon. Kang Ha-neul was first offered the male lead role but declined due to scheduling conflicts. Kwon Yuri, Lee Hye-ri and Jung Yu-mi were all offered the female lead roles, but also declined.
Filming took place in September, 2016, when the lead roles were not confirmed. First table script reading took place on October 14, 2016 at MBC Broadcasting Station in Sangam, Seoul, South Korea.
In the table below, the blue numbers represent the lowest ratings and the red numbers represent the highest ratings.
NR denotes that the drama did not rank in the top 20 daily programs on that date.