8.2

/

10

Alchetron

8.2

Rate This








Directed by

Kwon Seok-jang

Country of origin

South Korea




Starring

Lee Yeon-heeLee Sun-kyun

Nominations

PaekSang Arts Award for Most Popular Female in Television

Cast

Lee Yeon‑hee, Lee Sun Gyun, Lee Mi‑sook, Lee Ki‑woo, Lee Sung‑min




Similar

Pasta (TV series), Golden Time (TV series), East of Eden (TV series)
Plot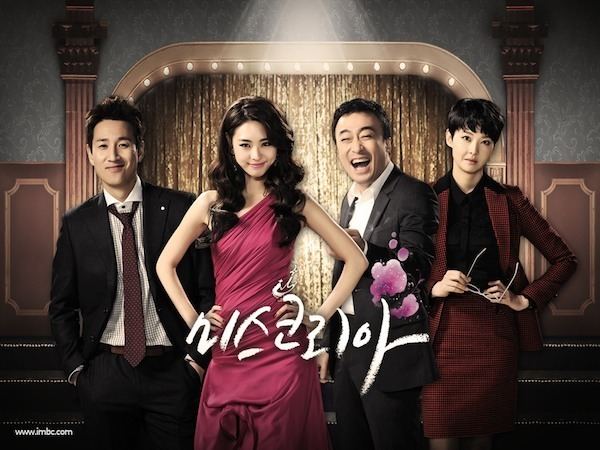 Set in the year 1997, a cosmetics company is in bad financial shape during the IMF crisis, so to save the company, Hyung-joon along with his fellow employees attempt to make 25-year-old Ji-young into Miss Korea, a nationwide beauty pageant winner. Back in their high school days, Ji-young was the most beautiful and popular girl on campus, but she now works as an elevator girl.
Cast

Lee Yeon-hee as Oh Ji-young
Lee Sun-kyun as Kim Hyung-joon
Lee Mi-sook as Ma Ae-ri
Lee Sung-min as Teacher Jung
Song Seon-mi as Go Hwa-jung
Lee Ki-woo as Lee Yoon
Ko Sung-hee as Kim Jae-hee
Heo Tae-hee as Section chief Yoon
Kang Han-na as Im Sun-joo
Ha Yeon-joo as Shin Sun-young
Park Guk-sun as Choi Soo-yeon
Go In-beom as Jae-hee's father
Kang Tae-oh as Ma Ae-ri's son
Park Ha-na as Han So-jin
Moon Ji-in as Kim Yoo-ra
Yoo Eun-ho as Jung Eun-ah
Kim Ye-won as Lee Young-sun
Jung Seung-kil as President Hwang
Hong Ji-min as Yang Choon-ja
Oh Jung-se as Kim Heung-sam
Choi Jae-hwan as Kim Kang-woo
Jo Sang-ki as Kim Kang-shik
Jang Won-young as Department head Park
Jang Yong as Oh Jong-goo
Jung Kyu-soo as Oh Myun-sang
Jung Suk-yong as Oh Woong-sang
Baek Bong-ki as Oh Ji-seok
Im Ye-jin as Go Bong-hee
Jung So-min as gas station attendant whom Ma Ae-ri targets to become Miss Korea 1998 (cameo, ep 20)
Ratings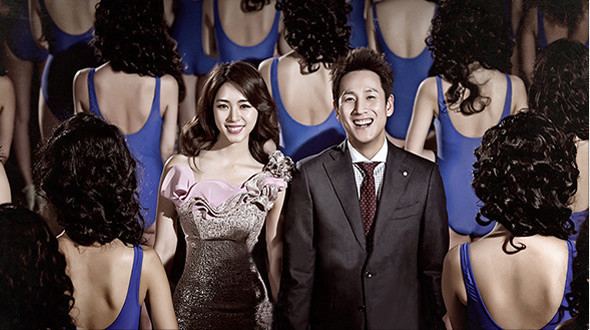 In the table below, the blue numbers represent the lowest ratings and the red numbers represent the highest ratings.
International broadcast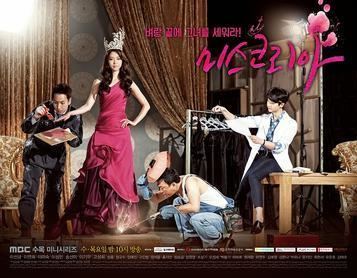 It aired in Japan on cable channel KNTV beginning July 12, 2014.
It aired in Thailand on PPTV beginning April 16, 2015, dubbed as Kerd Ma Pen Dao. ("เกิดมาเป็นดาว", literally: Born to be a Star).
It aired in Vietnam on VTV3 beginning January 5, 2015, Hoa hậu Hàn Quốc.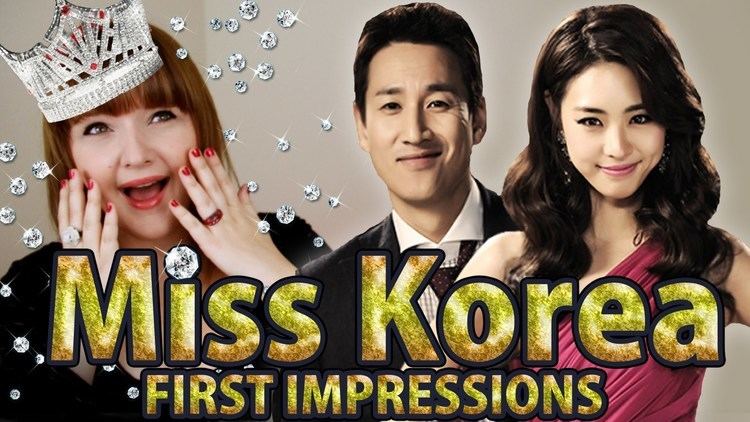 References
Miss Korea (TV series) Wikipedia
(Text) CC BY-SA