Covid-19
Jill Murphy




HB/Constance




Raquel Cassidy




The Worst Witch




Kate Duchene




Witch




Jill Murphy






Mildred Hubble, Ethel Hallow, Enid Nightshade, Maud Moonshine, Dorothy Zbornak
Miss Hardbroom is a fictional character in The Worst Witch books by Jill Murphy. She is the extremely strict form-mistress of Mildred Hubble, Maud Moonshine, Enid Nightshade, Ethel Hallow and Drusilla Paddock.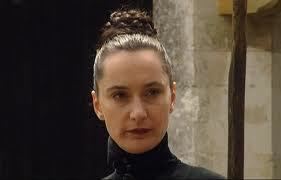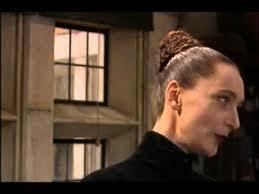 Miss Hardbroom is the deputy headmistress at Miss Cackle's Academy for Witches. She is also a potions teacher and a form-mistress. She is extremely strict and has been described as reducing any pupil to a gibbering heap with just one word. She is tall and bony and sour-faced with waist-length black hair which she keeps "scragged into such a tight knot that her forehead looked quite stretched". It is her who gives Mildred the infamous title of "the worst witch in the school". Miss Hardbroom lavishes praise on the snobbish Ethel Hallow (showing obvious favouritism towards her) all the more doing the complete opposite to Mildred. Miss Hardbroom has had some experiences with Mildred before, such as Mildred accidentally dropping a bucket of freezing cold water onto her head in A Bad Spell for the Worst Witch, her falling unconscious after spotting Mildred's tabby cat inside a boat cabin in The Worst Witch All at Sea and restoring Mildred's out-of-control Rapunzel-style hair to its rightful length in The Worst Witch Saves the Day. Despite seeming cruel and heartless, Miss Hardbroom's soft side does come through on occasions, such as her thanking Mildred for saving the academy from Miss Cackle's evil twin sister, Agatha Cackle, at the end of The Worst Witch, her saying well done to Mildred and Enid after their performance at the end of The Worst Witch Strikes Again, her "brief flicker of friendliness" at the end of The Worst Witch Saves the Day, and her admitting her error of judgement in The Worst Witch to the Rescue. Miss Hardbroom has been nicknamed "HB" by the girls and has a habit of materializing and disappearing at random times. The girls often say that you never know if she's actually gone or if she's still there (invisible).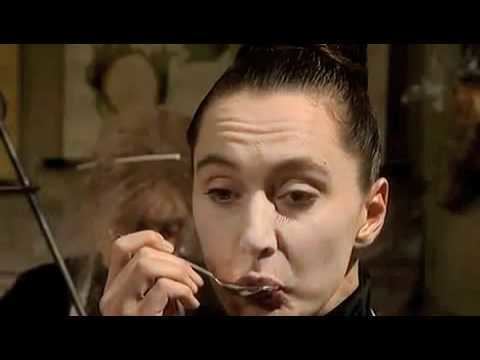 In The Worst Witch (TV series), Miss Hardbroom was portrayed by British actress Kate Duchene. Duchene even turned down a role in the film adaption of Harry Potter and the Philosopher's Stone in order to stay loyal to The Worst Witch. Miss Hardbroom's first name is not revealed in the books, but the TV series gives her first name as Constance. It is revealed in the episodes "The Inspector Calls" and "Just Like Clockwork" that the only thing/person that scares Miss Hardbroom is Mistress Hecketty Broomhead (played by Janet Henfrey) who was her personal tutor at witch college. In the episode "The Millennium Bug" she and Mildred actually have a heart-to-heart conversation and in the episode "The Uninvited" Miss Hardbroom shows obvious signs of liking Mildred after Mildred saved her life from The Uninvited (the witch from Sleeping Beauty who put everyone into an eternal sleep by spraying them with cobwebs) by looking impressed at Mildred's ability to turn drawings into real people and by sticking Mildred and Jadu's expulsion letters to Ethel's fingers. Some viewers have speculated that, contrary to her general behaviour, Miss Hardbroom in fact cares about Mildred like a daughter, and that her harshness is a result of her desire to make Mildred realise her potential in line with witch tradition - something Mildred always has trouble sticking to. In The New Worst Witch, Duchene disappointed many fans by not reprising her role as Miss Hardbroom when Caroline O'Neill took over the part. Miss Hardbroom was played by Diana Rigg in the 1980s Halloween movie. Duchene made a brief appearance as Miss Hardbroom in the first episode of Weirdsister College.
Miss Hardbroom Wikipedia