Covid-19
Jill Murphy




Jill Murphy




Witch






Felicity Jones Katie Allen Jenny Richardson




Mona and Sybil Hallow (sisters)




Felicity Jones, Jenny Richardson




Weirdsister College, The Worst Witch




Mildred Hubble, Miss Hardbroom, Enid Nightshade, Maud Moonshine, Jyn Erso
Ethel Hallow is a fictional character in The Worst Witch books by Jill Murphy. She is a sort of antagonist or "big bad" to the series. She is friends with Drusilla Paddock, is favoured by Miss Hardbroom and has a strong rivalry with Enid Nightshade and Maud Moonshine and especially Mildred Hubble.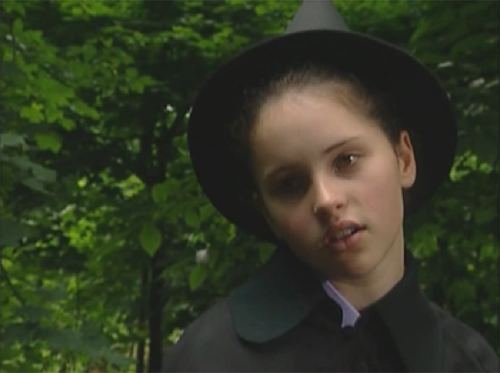 In The Worst Witch Ethel is turned into a pig by Mildred Hubble after persistently taunting her about her tabby cat's inability to fly properly on a broomstick. In revenge, Ethel jinxes the spare broom she lends Mildred which causes Mildred to accidentally ruin a broomstick performance in front of Chief Wizard Egbert Hellibore. In The Worst Witch Strikes Again she locks Mildred and Enid in an abandoned store cupboard and turns Mildred into a frog in A Bad Spell for the Worst Witch to get even with Mildred for calling Ethel's younger sister a "weed". In The Worst Witch All at Sea she releases a boat containing Tabby and an unconscious Miss Hardbroom out to sea and nearly causing the disappearance and/or the deaths of Tabby and Miss Hardbroom. In The Worst Witch Saves the Day she shears all of Mildred's hair off and gives her a hair regrowth potion that causes Mildred's hair to grow out-of-control and she also hides Tabby on the roof. Ethel's most antagonistic role was in The Worst Witch to the Rescue where she turns Mildred's clay pot into five rattlesnakes and also steals Mildred's project, claiming it as her own.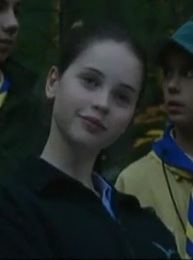 In The Worst Witch, Ethel was played by Felicity Jones in the first series and Katie Allen in the second and third series. Jones later reprised her role in Weirdsister College. The excuse for the change of actress, as explained in the first episode of the second series "Old Hats and New Brooms", was Ethel having a makeover (or a "witch-over" in their case) during the holidays.
In the new CBBC adaptation, Ethel will be portrayed by newcomer Jenny Richardson.
Ethel Hallow Wikipedia