Japan


62.13 km2


ChubuTokai




Takeshi Toyooka (since December 2010)




110,705



Mishima (, Mishima-shi) is a city located in eastern Shizuoka Prefecture, Japan.
As of September 2014, the city had an estimated population of 110,705 and a population density of 1,780 persons per km². The total area was 62.13 km².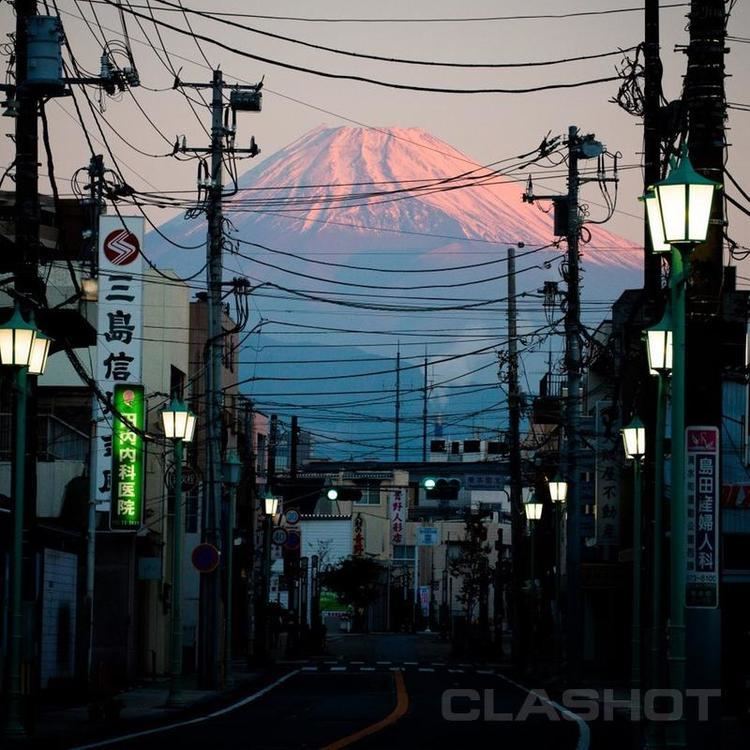 Mishima is located in far eastern Shizuoka Prefecture, at the top of Izu Peninsula and in the foothills of Mount Fuji.
Mishima is an ancient town, which developed around the important Shinto shrine of Mishima Shrine (, Mishima Taisha). Under the Ritsuryo administration system established in the Nara period, Mishima was made capital of Izu Province. It was also the location of the Kokubun-ji for Izu Province. In the Edo period, Mishima prospered from its location on the Tokaido highway connecting Edo with Kyoto, and Mishima-shuku was one of the 53 post stations on that road. The area was tenryo territory ruled by a daikan appointed directly by the Tokugawa shogunate. After the Meiji Restoration, Mishima became part of the short-lived Nirayama Prefecture in 1868. This merged with the equally short-lived Ashigara Prefecture in 1871, and became part of Shizuoka Prefecture from April 18, 1876. During the cadastral reform of 1889, the area was reorganized as Mishimi Town within Kimisawa District. In 1892, Prince Komatsu Akihito established a villa in Mishima. Its gardens, the Rakujuen, are a noted visitor attraction in Mishima to this day. In 1896, Kimisawa District became part of Tagata District, Shizuoka. Mishima received its first train connection in 1898 when the predecessor of the Izuhakone Railway established what is now Shimo-Togari Station. The Sunzu Line began operations from 1906. However, Mishimas fortunes revived strongly only after the Tanna Tunnel was completed in 1934, connecting the town to the Tokaido Main Line railway between Tokyo and Shizuoka. Mishima developed rapidly afterwards, merging with neighboring Kitakami Village in 1935 and Watada Village in 1941. Mishima Town was elevated in status to a city on April 29, 1941. It became a stop on the Tokaido Shinkansen from 1969, leading to an expansion in population, as the line made it possible to commute to Tokyo.
Mishima is a major industrial center within Shizuoka Prefecture. In addition to a railroad repair facility operated by JR Central, the city hosts factories from:
Novelist Kimitake Hiraoka adopted his pen name Yukio Mishima after the city.
The Mishima Summer Festival takes place from August 15 to 17 every year, in and around the Mishima Taisha shrine, as well as near Mishima Station. Mikoshi are carried through the streets and the taiko are played.
Mishima is home to the Ryutaku-ji Rinzai Zen temple.
Mishima, Shizuoka Wikipedia
(,)https://fbexternal-a.akamaihd.net/safe_image.php%3Fd%3DAQBkB3W9uy5oqtoz%26w%3D720%26h%3D479%26url%3Dhttp%253A%252F%252Fupload.wikimedia.org%252Fwikipedia%252Fcommons%252Fthumb%252F3%252F39%252FMishima-taisha_Honden.jpg%252F720px-Mishima-taisha_Honden.jpg(,)http://www.city.mishima.shizuoka.jp/foreign/kanko/en/image/img_index_en.jpg(,)https://fbexternal-a.akamaihd.net/safe_image.php%3Fd%3DAQAjt1ncbtaos4XT%26w%3D720%26h%3D540%26url%3Dhttp%253A%252F%252Fupload.wikimedia.org%252Fwikipedia%252Fcommons%252Fthumb%252F1%252F1a%252FJR_Numazu_Station.jpg%252F720px-JR_Numazu_Station.jpg(,)http://greentguides.com/blog/wp-content/uploads/2009/11/s-rimg0123rimg0393.jpg(,)http://upload.wikimedia.org/wikipedia/commons/7/70/Map_of_Japan_with_highlight_on_22_Shizuoka_prefecture.svg(,)https://fbexternal-a.akamaihd.net/safe_image.php%3Fd%3DAQBOBX7vvMf6ZGCY%26w%3D720%26h%3D540%26url%3Dhttp%253A%252F%252Fupload.wikimedia.org%252Fwikipedia%252Fcommons%252Fthumb%252F9%252F97%252FMishima%25252C_20110918_a.jpg%252F720px-Mishima%25252C_20110918_a.jpg(,)https://www.city.mishima.shizuoka.jp/foreign/kanko/image/img_top_all.jpg
(,)http://tn.clashot.com/thumbs/3272150/55045422/thumb_w800.jpg(,)http://40.media.tumblr.com/6cdda8cf142f5dc19904c93fa3ae4192/tumblr_my3atlDzhL1r5dkjoo2_1280.jpg(,)http://40.media.tumblr.com/a8f56c4ee90a9128d2749b273c490732/tumblr_my3atlDzhL1r5dkjoo1_1280.jpg(,)http://cache1.asset-cache.net/gc/494574311-japan-tokai-region-shizuoka-prefecture-gettyimages.jpg%3Fv%3D1%26c%3DIWSAsset%26k%3D2%26d%3DX7WJLa88Cweo9HktRLaNXs64OZQy6dxTkNAoA%252Bb6JUFz6BLgTZef8Wxckry8t2C0(,)http://cache2.asset-cache.net/gc/494574321-japan-tokai-region-shizuoka-prefecture-gettyimages.jpg%3Fv%3D1%26c%3DIWSAsset%26k%3D2%26d%3DX7WJLa88Cweo9HktRLaNXvP5HHwGV57L%252BNk8Bg9yRXBBshF4hZjqn0X0ucC8gJ8A(,)http://cache1.asset-cache.net/gc/494574315-japan-tokai-region-shizuoka-prefecture-gettyimages.jpg%3Fv%3D1%26c%3DIWSAsset%26k%3D2%26d%3DX7WJLa88Cweo9HktRLaNXivLInuMhi%252BhWz1ejSEWS95ei877KA7NSFGDWATga2CK(,)http://cache3.asset-cache.net/gc/494574317-japan-tokai-region-shizuoka-prefecture-gettyimages.jpg%3Fv%3D1%26c%3DIWSAsset%26k%3D2%26d%3DX7WJLa88Cweo9HktRLaNXg01ln9aAQsx9Y0XyJ%252BAGMgKXf74ed6HBeFp6VSn5z26(,)http://farm9.static.flickr.com/8008/7619327224_b36fe7aca5_t.jpg(,)http://www.designboom.com/wp-content/uploads/2014/11/yo-yamagata-MS-house-shizuoka-japan-designboom-08.jpg(,)http://cache2.asset-cache.net/gc/80650228-approach-to-mishima-shrine-surrounded-with-gettyimages.jpg%3Fv%3D1%26c%3DIWSAsset%26k%3D2%26d%3D6oDznYNOkj86jMN5PrLDXBhxwKhOMBFil6dCJOMZxTDUMMebzJGJ5tYlXfJJkuMA(,)http://mw2.google.com/mw-panoramio/photos/medium/4814455.jpg(,)http://mw2.google.com/mw-panoramio/photos/medium/59838955.jpg(,)http://mw2.google.com/mw-panoramio/photos/medium/1343285.jpg(,)http://mw2.google.com/mw-panoramio/photos/medium/31089189.jpg
(,)http://media-cdn.tripadvisor.com/media/photo-s/04/a0/10/ec/indian-cuisine-delhi.jpg(,)http://mishima-kankou.com/cc4/images/eat/CIMG0369.JPG(,)http://mishima-kankou.com/cc4/images/eat/batten.jpg(,)http://media-cdn.tripadvisor.com/media/photo-s/01/74/29/ff/mishima-shizuoka.jpg(,)http://gurutabi.gnavi.co.jp/upload_img/gourmet/z/4/un/unagi_mishima_shizuoka_p_1.jpg(,)http://gurutabi.gnavi.co.jp/upload_img/DataMigration/4/22/206/22206ba2212080929_1_main.jpg
(,)http://shizuokatourism.files.wordpress.com/2012/03/mishima-taishya.jpg(,)http://greentguides.com/blog/wp-content/uploads/2010/11/s-rimg0123rimg0335.jpg(,)http://japan-highlightstravel.com/img/spot/110014/sub1_en.JPG(,)https://tokyobling.files.wordpress.com/2012/07/mishima_festival_2011_4754.jpg(,)http://imgc.allpostersimages.com/images/P-488-488-90/38/3809/XYTIF00Z/posters/cherry-blossoms-mishima-taisha-shrine-shizuoka.jpg(,)https://tokyobling.files.wordpress.com/2011/12/mishima_matsuri_float_1.jpg(,)https://tokyobling.files.wordpress.com/2012/07/mishima_festival_2011_4825.jpg
(,)http://cache1.asset-cache.net/gc/517633595-japan-tokai-region-shizuoka-prefecture-gettyimages.jpg%3Fv%3D1%26c%3DIWSAsset%26k%3D2%26d%3DX7WJLa88Cweo9HktRLaNXg07cFJ4Am3IhdjySaOO3YGzc9CN22zDKQsat3VRDObt679BhDKZ1fAbrkhnkP27bg%253D%253D(,)http://cache2.asset-cache.net/gc/517633639-japan-tokai-region-shizuoka-mishima-shi-view-gettyimages.jpg%3Fv%3D1%26c%3DIWSAsset%26k%3D2%26d%3DX7WJLa88Cweo9HktRLaNXiU%252BUbZnl0304U6nZLppy4m4y4%252FmkccQi2w7gECBlvOSJAIhmgZMJU0RKXEYyvOPWA%253D%253D(,)http://cache4.asset-cache.net/gc/517638373-japan-tokai-region-shizuoka-prefecture-gettyimages.jpg%3Fv%3D1%26c%3DIWSAsset%26k%3D2%26d%3DX7WJLa88Cweo9HktRLaNXperFEHZcx8uxjGMDdtSVBd6h%252FgH%252FogzlGCNfaom7WhdlauLenB6Vr3ClP26CTFHWg%253D%253D(,)http://cache3.asset-cache.net/gc/517633643-japan-tokai-region-shizuoka-mishima-shi-view-gettyimages.jpg%3Fv%3D1%26c%3DIWSAsset%26k%3D2%26d%3DX7WJLa88Cweo9HktRLaNXiMns%252BFujrKSDxnOCZfoX9aIHAnyzOV51x4%252BUWR5nelXnqnVNc3HOxe0KDctlBquvQ%253D%253D(,)http://cache1.asset-cache.net/gc/513674837-japan-tokai-region-shizuoka-prefecture-gettyimages.jpg%3Fv%3D1%26c%3DIWSAsset%26k%3D2%26d%3DX7WJLa88Cweo9HktRLaNXoCz0lFPzsHjZ3TQM5Zv0cOSYt3g7lRY6ow2%252Bs%252FWrKqCX80gMPoeTUUCESOW1JU5JA%253D%253D(,)http://cache2.asset-cache.net/gc/517638371-japan-tokai-region-shizuoka-prefecture-gettyimages.jpg%3Fv%3D1%26c%3DIWSAsset%26k%3D2%26d%3DX7WJLa88Cweo9HktRLaNXukAmL3SycZ4q7LwInQMJWmqKIdgCV%252Ft1LJPWYQUpJ%252FjaTvEdY5NWfI%252BkawWVrFfaw%253D%253D(,)http://www.shizuoka-guide.com/english/history/images/photo_lg.jpg(,)http://greentguides.com/blog/wp-content/uploads/2010/11/s-rimg0123rimg0330.jpg(,)http://cache3.asset-cache.net/gc/517633593-japan-tokai-region-shizuoka-prefecture-gettyimages.jpg%3Fv%3D1%26c%3DIWSAsset%26k%3D2%26d%3DX7WJLa88Cweo9HktRLaNXuILsnhlX00SEh4GmTfjkWlJocElKjSt5Gp7BL7nPESzVCptl9Mc8dsrKQ2Jn12NAA%253D%253D
(,)https://shizuokatourism.files.wordpress.com/2014/02/senzu-ikawa1.jpg%3Fw%3D672%26h%3D372%26crop%3D1(,)https://aaroninjapan09.files.wordpress.com/2009/07/427.jpg(,)http://www.fuji-travel-guide.com/wp/wp-content/uploads/2014/07/64cdbf21882f0caddcadfd4df9c81756.jpg(,)http://www.japan-guide.com/community/img/901965_2.jpg(,)https://fbexternal-a.akamaihd.net/safe_image.php%3Fd%3DAQDC0k90fL9qecz5%26w%3D720%26h%3D479%26url%3Dhttp%253A%252F%252Fupload.wikimedia.org%252Fwikipedia%252Fcommons%252Fthumb%252F0%252F01%252FMishima_sta.jpg%252F720px-Mishima_sta.jpg(,)http://japan-highlightstravel.com/img/spot/040004/main.jpg(,)http://shizuokagourmet.files.wordpress.com/2013/12/garbage-hall-2.jpg%3Fw%3D474