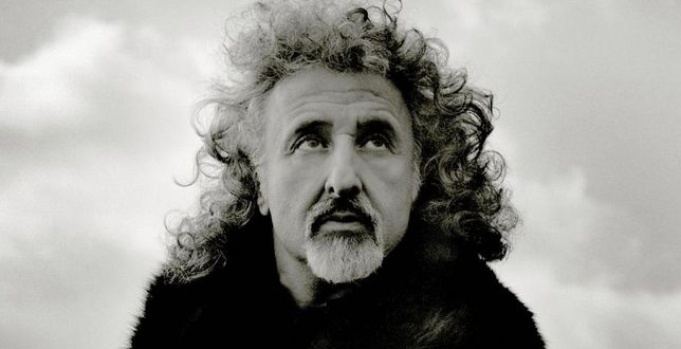 Mischa Maisky is the younger brother of organist, harpsichordist and musicologist Valery Maisky (1942–1981).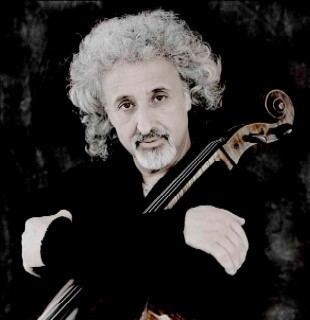 He began studies in Riga and Leningrad and later with Mstislav Rostropovich at the Moscow Conservatory whilst pursuing a concert career throughout the Soviet Union. In 1966 he won 6th Prize at the Moscow International Tchaikovsky Competition. While his debut, at 17, with the Leningrad Philharmonic Orchestra earned him the nickname "Rostropovich of the future", it was in 1966, as prize-winner of the prestigious International Tchaikovsky Competition, that he really started getting noticed. He entered the famous Moscow Conservatory to study with Rostropovich and was quickly taken under the great musician's wing. In 1970, after his sister emigrated to Israel he was arrested and spent 18 months in prison and a working camp. After spending 2 more months in the psychiatric hospital - in order to escape military service - he finally repatriated to Israel in 1972, where he holds citizenship. He also studied for a time with Gregor Piatigorsky in Los Angeles. He currently lives in Belgium.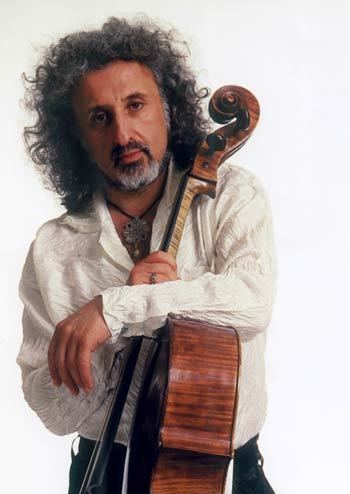 In his performing and recording career, Maisky has worked in long-standing partnerships with artists such as the pianists Martha Argerich, Radu Lupu, Nelson Freire, Peter Serkin, Evgeny Kissin, Lang Lang and Sergio Tiempo, the violinists Gidon Kremer, Itzhak Perlman, Vadim Repin, Maxim Vengerov, Joshua Bell, Julian Rachlin and Janine Jansen, and the conductors Leonard Bernstein, Zubin Mehta, Carlo Maria Giulini, Lorin Maazel, Riccardo Muti, Giuseppe Sinopoli, Yuri Temirkanov. Vladimir Ashkenazy, Daniel Barenboim, James Levine, Charles Dutoit, Mariss Jansons, Valery Gergiev and Gustavo Dudamel. Maisky's friendship with Argerich - since over 40 years - has led to many performances and recordings together, such as the world premiere of Shchedrin's double concerto Romantic Offering in 2011 in Lucerne, Switzerland.
As a Deutsche Grammophon artist during more than 30 years, he has made over 50 recordings, including many with such orchestras as the Vienna Philharmonic, Berlin Philharmonic, London Symphony Orchestra, Israel Philharmonic, Orchestre de Paris, Orpheus Chamber Orchestra and Chamber Orchestra of Europe. His recordings have enjoyed world-wide critical acclaim and have been awarded five times the prestigious Record Academy Prize in Tokyo, three times Echo Deutscher Schallplattenpreis, Grand Prix du Disque in Paris and Diapason d'Or of the Year as well as the coveted Grammy nominations.
Mischa Maisky has the distinction of being the only cellist in the world to have studied with both Mstislav Rostropovich and Gregor Piatigorsky. Rostropovich has lauded Mischa Maisky as "...one of the most outstanding talents of the younger generation of cellists. His playing combines poetry and exquisite delicacy with great temperament and brilliant technique."
In 1974 Maisky made his debut at New York's Carnegie Hall. After the performance, an anonymous fan gave him the Domenico Montagnana cello which he has played ever since. In 1976 he made his orchestral debut in London and, in the following year, performed a recital debut with Radu Lupu. He has extensively concertized all over the world, particularly in Europe and the Far East (he toured Japan 46 times during past 30 years and played there nearly 400 concerts!). In 1995 he returned to Russia – after 23 years – for concerts and recording with RNO and Mikhail Pletnev. One of the highlights in his career was the year 2000 - it was mainly devoted to a world-wide Bach tour which included over 100 concerts! In order to express his deep admiration for this great composer, Mischa Maisky has recorded Bach's Solo Suites three times. In 2003, he performed the Adagio con Variazoni by Respighi and Kol Nidrei, a brilliantly lyrical piece by Max Bruch, at the St. Petersburg Symphony Hall with that Orchestra and Yuri Temirkanov during the celebration of 300 Years of St. Petersburg. Recent highlight was certainly his trio performance in Carnegie Hall with Itzhak Perlman and Evgeny Kissin in December 2015.
Maisky's daughter, Lily Maisky, born in Paris in 1987 and raised in Brussels, is embarking on a career as a concert pianist. Maisky's son, Sascha Maisky, born in Brussels in 1989, is starting on a career as a concert violinist. Lily and Sascha have performed as part of "Maisky Trio" with their father. From his 2nd marriage, to Evelyn De Silva, Maisky also has three other sons Maxim (b. 2004), Manuel (b. 2009) and Mateo (b.2013), as well as daughter Mila Elina (b. 2015).
Some of Maisky's most noted recordings, out of many, include:
Johann Sebastian Bach: Six Suites for Solo Cello BWV 1007–1012 [1985 Recording + 2000 Recording] (DG Deutsche Grammophon)
Johann Sebastian Bach - 3 Sonatas for Viola da Gamba, with Martha Argerich (DG Deutsche Grammophon)
Johannes Brahms: Double Concerto w. Gidon Kremer, Leonard Bernstein and Vienna PO (DG Deutsche Grammophon)
Robert Schumann: Cello Concerto with Leonard Bernstein and Vienna PO (DG Deutsche Grammophon)
Antonin Dvorak Concerto + Bloch "Schelomo" - with Leonard Bernstein and Israel PO (DG Deutsche Grammophon)
Joseph Haydn: 3 Cello Concertos with Chamber Orchestra of Europe (DG Deutsche Grammophon)
Vivaldi and Boccherini Concertos with the Orpheus Chamber Orchestra (DG Deutsche Grammophon)
Dmitry Shostakovich: Cello Concertos with LSO and Michael Tilson Thomas
Antonin Dvorak Cello Concerto and Richard Strauss Don Quixote with Zubin Mehta and Berlin PO
Ludwig van Beethoven: Complete Cello Sonatas and Variations with Martha Argerich (DG Deutsche Grammophon)
Edward Elgar: Cello Concerto; Tchaikovsky (DG Deutsche Grammophon)
Maisky & Argerich Live in Japan (DG Deutsche Grammophon)
Sergei Rachmaninoff: "Elégie" with Sergio Tiempo (DG Deutsche Grammophon)
"España!" with Lily Maisky (DG Deutsche Grammophon)
Meditation: an album of encore pieces dedicated to his daughter Lilian Bertha Maisky (DG Deutsche Grammophon)
Cellissimo: an album of encore pieces (DG Deutsche Grammophon)
There has been much controversy over Maisky's playing. Part of the public criticizes his extensive and often extreme use of vibrato and his generally loud playing. Another part feels that Maisky thus maintains a romantic quality – even when interpreting baroque music – that cannot be found in many other players. For example, a review by BBC Magazine writer Jan Smaczny states that 'Maisky's performance of these works could hardly be bettered. Strauss's Sonata has enormous youthful élan, and the arrangements of the Romance for cello and orchestra and "Morgen" are exquisite. The expertly made Dvorák arrangements fare equally well in fact, the performance of the Sonatina matches the finest violin readings with a superb sense of engagement and ensemble in the faster movements. Excellently recorded, this recital wins on all counts (Morgen! Opus 27, Number 4. 1894, Richard Strauss)'