Covid-19
Mirza Koka







Mirzā Azīz Koka (Khan-i-Azam) (ca. 1542 - 1624) also known as Kotaltash, foster brother of Akbar, who remained one of the leading nobles at the courts of the Mughal emperors Akbar and Jahangir. He also remained Subahdar, governor of the Subah (province) of Gujarat.He was also father in law of Prince Murad And Prince Khusraw.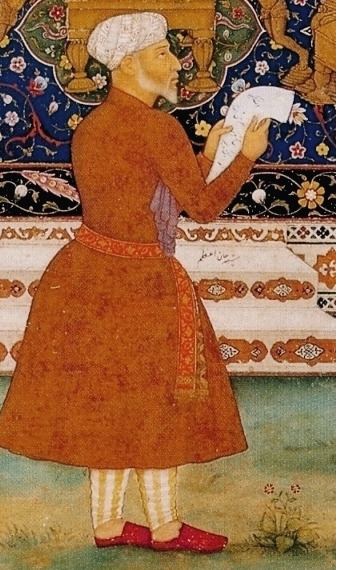 He was the son of Shams ud-Din Ataga Khan, the Prime Minister of Akbar and Akbar's wet-nurse Jiji Anga, hence his Turkish sobriquet "Koka" or "foster-brother." Ataga Khan was murdered by Adham Khan, the jealous son of Maham Anga, also one of Akbar's wet-nurse in 1562. Thereafter, Aziz Koka built his father tomb next to Nizamuddin Auliya in Delhi in 1566-67. Adham Khan on the other hand, was executed by the orders of Akbar.
During the rule of Jahangir, however, he lost much of positions, as he along with Raja Man Singh I supported the rebellion of Khusrau Mirza, the eldest son of Jahangir. Mirza rebellion was crushed in 1606, he was first blinded and later executed. Though Jahangir never found any directed evidence against Man Singh and Aziz Koka to get them executed, he however took away much of their powers, and chided them in Jahangirnama. Later in life, Aziz Koka regain his position, but his clan could never regain the royal patronage, as enjoyed during his father's lifetime.
His daughter, Habiba Banu Begum was married to fourth son of Akbar, Mughal prince Sultan Murad Mirza in 1587; and had two sons, Rustam Mirza (b. 1588) and Alam Mirza (b. 1590).
He built his tomb, Chausath Khamba, literally 64 pillars, during 1623–24, near the Nizamuddin Dargah shrine complex in Delhi.
Mirza Aziz Koka Wikipedia