Covid-19
President of Russia




Rossotrudnichestvo




Sergey Lavrov




www.mid.ru






1549 as Posolsky Prikaz




32/34 Smolenskaya-Sennaya pl, Moscow
The Ministry of Foreign Affairs of the Russian Federation (Russian MFA; Russian: Министерство иностранных дел Российской Федерации, МИД РФ) is the central government institution charged with leading the foreign policy and foreign relations of Russia. It is a continuation of the Ministry of Foreign Affairs of the Russian Soviet Federative Socialist Republic, which was under the supervision of the Soviet Ministry of External Relations. Sergey Lavrov is the current foreign minister.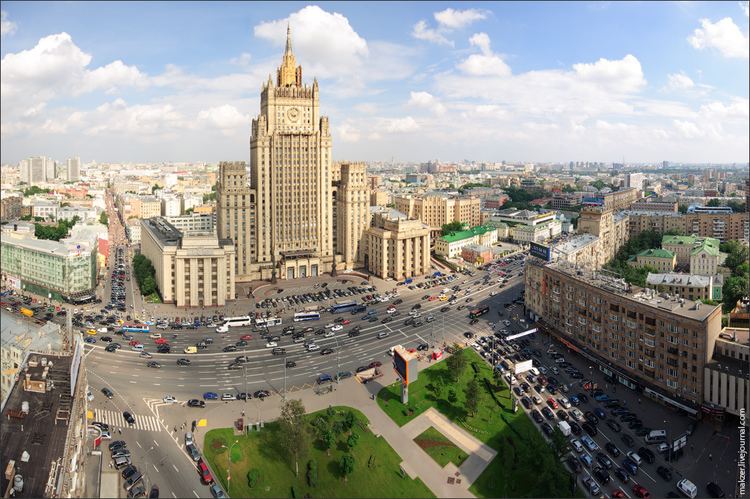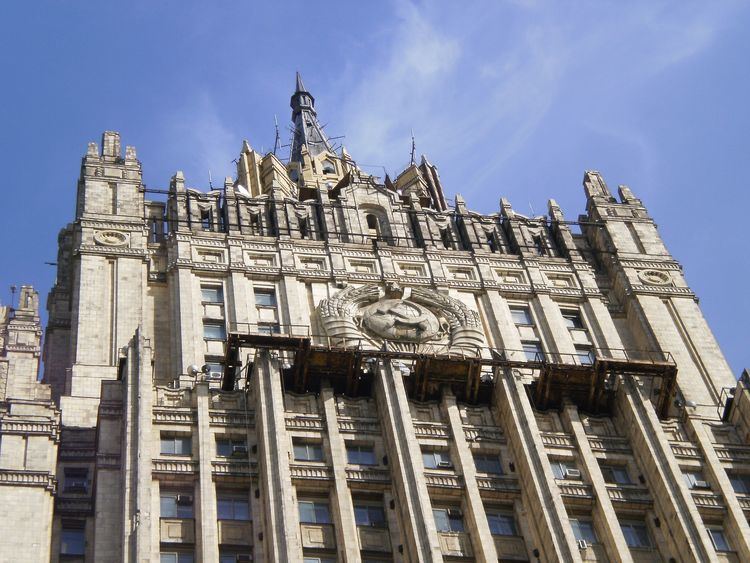 Mikhail Yakovlev 1959–1960
Sergey Lapin 1960–1962
Mikhail Menshikov 1962–1968
Aleksey Rodionov 1968–1971
Fodor Titov 1971–1982
Vladimir Vinogradov 1982–1990
Andrey Kozyrev 1990–96
Yevgeny Primakov 1996–98
Igor Ivanov 1998–2004
Sergei Lavrov 2004–
The ministry operates a network of overseas schools for children of Russian diplomats.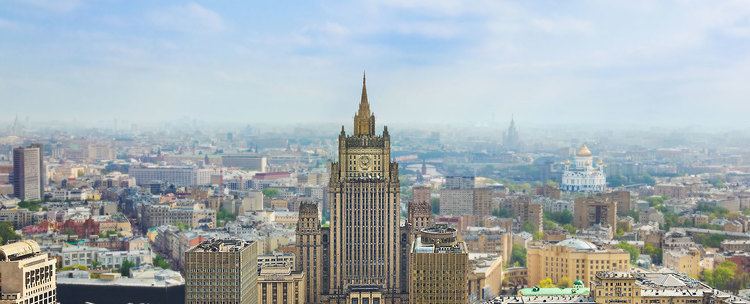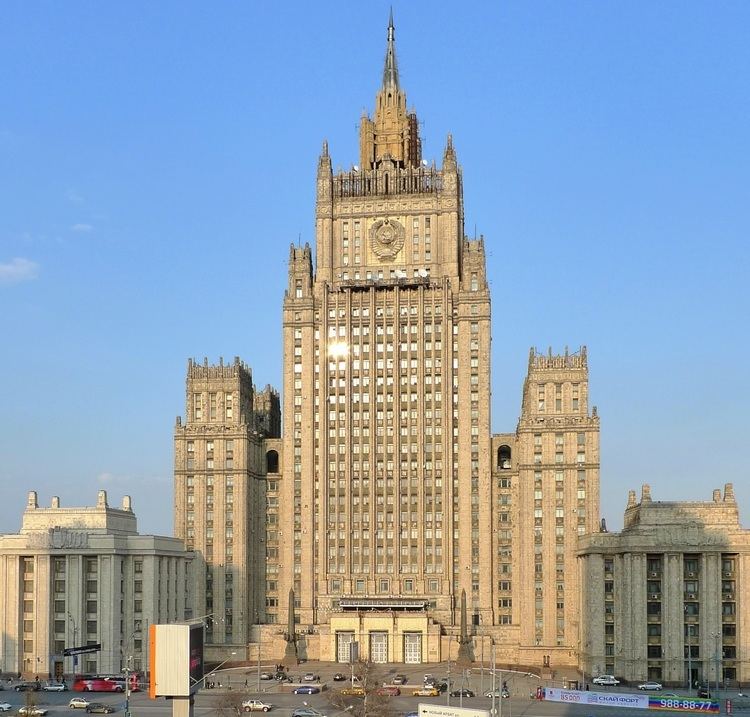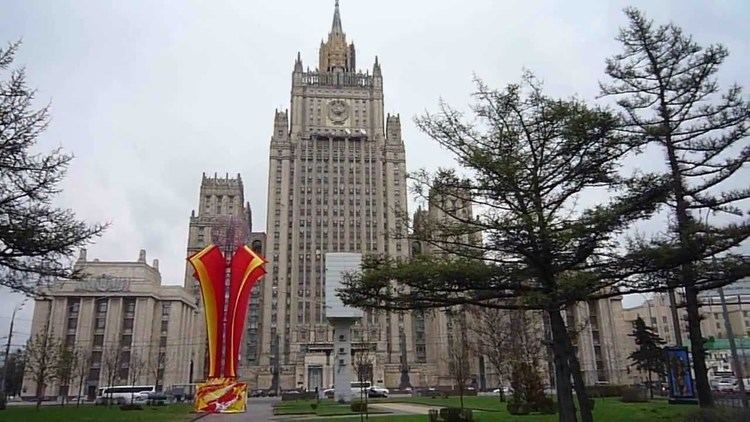 Ministry of Foreign Affairs (Russia) Wikipedia