President

Bill Clinton




Spouse(s)

Portia Denise Ballard




Siblings

Henry Espy




Political party

Democratic




Succeeded by

Dan Glickman




Preceded by

Webb Franklin




Party

Democratic Party




Preceded by

Edward R. Madigan




Name

Mike Espy







Full Name

Alphonso Michael Espy




Born

November 30, 1953 (age 62) Yazoo City, Mississippi (

1953-11-30

)


Children

Jamilla Morgan Michael William Espy Ian Michael Espy




Role

Former United States Representative




Previous office

Representative (MS 2nd District) 1987–1993




Books

Review a Proposal for Reorganization of the U.S. Department of Agriculture (Secretary Mike Espy): Hearing Before the Committee on Agriculture, House of Representatives, One Hundred Third Congress, First Session, September 29, 1993




Education

Howard University, Santa Clara University School of Law, Santa Clara University
USA: WASHINGTON: 39 COUNT INDICTMENT AGAINST MIKE ESPY
Alphonso Michael Espy (born November 30, 1953) is a United States Democratic politician. From 1987 to 1993, he served in the U.S. House of Representatives from Mississippi. From 1993 to 1994 he was selected to be the Secretary of Agriculture by president Bill Clinton. He was both the first African American and first person from the Deep South in that position. He was indicted in 1997 for receiving improper gifts, but acquitted of all 30 charges in 1998.
Contents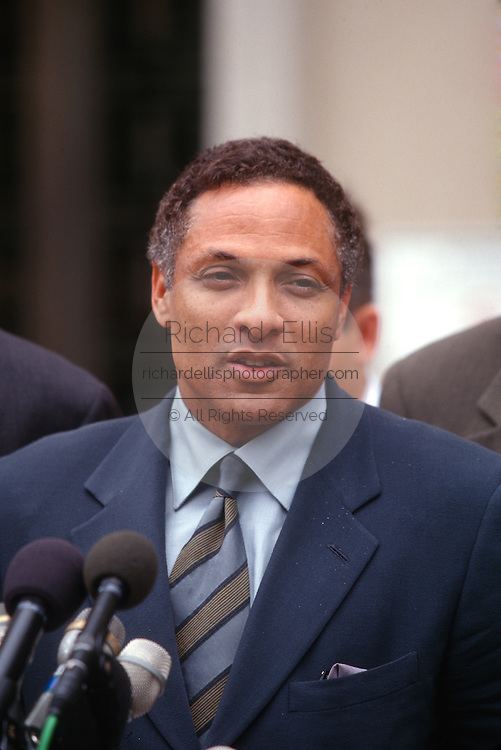 Early life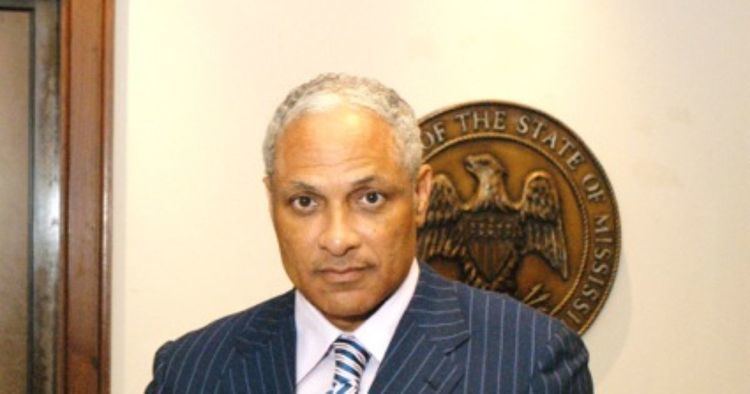 Espy was born in Yazoo City, Mississippi. He is the grandson of Thomas J. Huddleston, Sr., founder of the Afro-American Sons and Daughters, a fraternal society that operated the Afro-American Hospital, a leading provider of health care for blacks in the state from the 1920s to the 1970s. Espy attended Howard University in Washington, D.C., and was active in student politics, holding several elective positions. He earned his Juris Doctor from the Santa Clara University School of Law in California in 1978. He was an attorney with Central Mississippi Legal Services between 1978 and 1980 and was later the Assistant Secretary of State to Mississippi Legal Services. From 1980 to 1984 Espy was the Assistant Secretary of the State to the Public Lands Division.
Career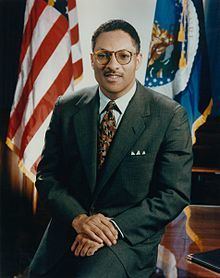 Espy became Assistant State Attorney General from 1984 to 1985, when he was elected as a Democrat to the 100th Congress in 1986 from Mississippi's 2nd congressional district. He defeated two-term Republican Webb Franklin to become the first African-American to represent Mississippi at the federal level since Reconstruction. He was reelected three times. Just 20 days after taking office for his fourth term, Espy resigned after being appointed Secretary of Agriculture in the Cabinet of President Bill Clinton. He served as Secretary of Agriculture in 1993–94.
Espy crossed the party line to endorse Republican Mississippi Governor Haley Barbour in his re-election campaign in November 2007.
Legal career
In 2008, Espy became an attorney at Morgan & Morgan law firm where he handles general plaintiff's law, mass tort, bond and governmental finance, and international relations cases. One of his notable case is Pigford lawsuit where Espy worked in conjunction with a black farmers advocacy group, the National Black Farmers Association, to represent those farmers.
Trial and acquittal
On August 27, 1997, Espy was indicted on charges of receiving improper gifts, including sports tickets, lodging, and airfare. Espy refused to plea bargain and on December 2, 1998, he was acquitted of all 30 criminal charges in the trial. Independent Counsel Donald Smaltz presented more than 70 witnesses in the trial and spent more than $20 million preparing and trying the case.
The defense rested without calling any witnesses, stating simply that the prosecution had not proved its case. The jury deliberated less than 10 hours before finding Espy not guilty on all charges. One of the jurors stated "This was the weakest, most bogus thing I ever saw. I can't believe Mr. Smaltz ever brought this to trial." At least four other jurors echoed this view, though with softer words.
During testimony before the jury, the prosecution's star witness told Smaltz in front of the jury: "God knows, if I had $30 million, I could find dirt on you, sir." During the trial, Smaltz protested that the defense was injecting race into the trial in what he saw as an appeal to a mostly black jury. Barbara Bisoni, the only white juror, said Smaltz's case "had holes" and that race never entered into the two days of deliberations.
In December 1997, Tyson Foods Inc., the nation's largest poultry processor, pleaded guilty to felony charges of giving Espy gifts.
In a similar case, Sun-Diamond was fined $1.5 million for giving $6,000 in gifts to Espy. Sun-Diamond won a reversal at the Court of Appeals. Independent Counsel appealed that ruling to the Supreme Court. The Supreme Court, affirmed the decision of the Court of Appeals, and found that the gratuities statute requires a link between a gift and an official act. Unable to make such a link, Independent Counsel dismissed the gratuities charge against Sun-Diamond. The unanimous opinion of the court, written by Justice Antonin Scalia, stated that the prosecutor's interpretation of the law was so broad that even a high school principal could be in legal trouble for giving a souvenir baseball cap to a visiting Secretary of Education.
The Sun-Diamond decision played a pivotal role in the later acquittal of Espy because Independent Counsel was unable to link gifts received by him to any official act.
In a separate case during the same investigation, Espy's Chief of Staff Ronald Blackely was convicted of making a false statement, and was sentenced to 27 months in prison.
References
Mike Espy Wikipedia
(Text) CC BY-SA