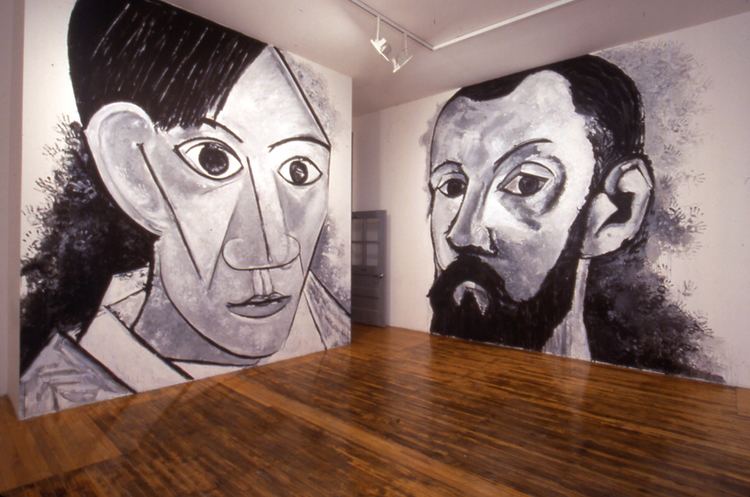 In 1980 shortly after moving to New York from Chicago, Bidlo participated in Colab's Times Square Show and in 1982 Bidlo was awarded a studio at the P.S. One Museum where he staged Jack the Dripper at Peg's Place, an installation rendering his vision of Peggy Guggenheim's Beekman Place townhouse, with the fireplace famously used by Pollock as a pissoir. Bidlo's event was an act of homage and defiance and for the next few years he immersed himself in discovering how to paint like Pollock, then executing his series to scale of "NOT Pollock" drip paintings. Bidlo had studied the Namuth photographs and films and he worked from reproductions, to scale using as close to the original medium used by Pollock as possible. Bidlo also created a series of "NOT Pollock" drip paintings in a small square format on masonite, many of which he shared in the Pier 34 experiment.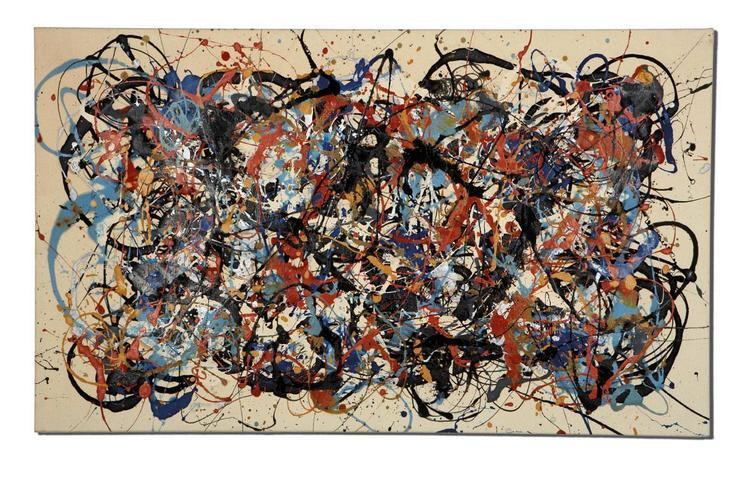 The Pier 34 project was co-organized by Mike Bidlo and David Wojnarowicz and lasted from 1983-84 until it was closed by the police. The pier was located in the abandoned Ward Line shipping terminal located at the foot of Canal Street. Bidlo and Wojnarowicz issued a statement and an invitation spread through art channels including Lucy Lippard for artists to come and work in the pier building. "…And this is just the start for all of us. We are all responsible for what it currently is and what it will become. This is something possible anywhere there are abandoned buildings. This is something possible everywhere…" Bidlo/Wojnarowicz.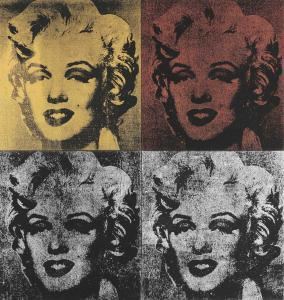 In 1983 Bidlo painted his version of Picasso's "Demoiselles d'Avignon" in the P.S. One studio. This painting was subsequently shown in "Picasso's Women: 1901-1971" at Leo Castelli Gallery, the "Masterpieces" exhibition at Bruno Bischofberger Gallery and in 2015 at the Grand Palais in Paris. This painting was the beginning of Bidlo's reinventions and recreations of iconic works in the history of modernist masters. He began to produce a large body of painting and sculpture, including a series based on Warhol's "Campbell Soup Cans," Duchamp's, "Bicycle Wheel" and "Bottlerack," and major works by Cézanne, Matisse and others. Many of these works were exhibited in 1989 in the "Masterpieces" exhibition.
In 1984 Bidlo staged a reinvention of "The Factory," inviting participants to engage. There were 2 Edie Sedgwicks, 2 Vivas, 2 Marilyn Monroes, and one Andy. Miriam Jacobs played Gerard Malanga and helped visitors make themselves silkscreens using the Marilyn screen. "NOT Andy Warhol's Factory" existed for one afternoon in Bidlo's attic studio, the walls were sheathed in silver and the floor boards shook with the music of enactments of 60s bands and the Velvet Underground in which Wojnarowicz played Lou Reed and Keiko Bonk played Nico. Written on the wall was a comment Warhol had made about his use of silkscreen: "I tried doing them by hand, but I find it easier to use a screen. This way, I don't have to work on my subjects at all, one of my assistants or anyone else, for that matter, can reproduce the designs as well as I could."
In 1984 Bidlo took a studio in a former blood bank building in Times Square where the other artists were Jiri George Dokoupil, Donald Baechlor, Philip Taffe, James Brown and Christian Marclay. It was there that he created a series after Franz Kline's seminal black and white abstractions, to scale. Between 1984 and 1985 he also painted Margritte's icon "Ceci n'est pas une pipe" and he recreated Man Ray's masterpiece, "A l'Heure de l'observatoire: Les amoureux," (to scale). Years later in 1989 Bidlo restaged a photograph of Man Ray's black and white photograph, showing the naked back of a beautiful woman stretched out on a couch in front of the painting hanging on the wall.
In 1985 Bidlo painted a full-scale version of Picasso's "Guernica" in Los Angeles at the Larry Gagosian Gallery. This painting's progress was visible to people passing by for a month in West Hollywood. Also in 1985 Bidlo recreated Yves Klein's, "Anthropometries de l'epoch blue" where he wore a tuxedo and white gloves as Klein had done, directing naked women to make prints with their bodies on large sheets of paper using ultramarine blue paint. There were four evenings where this was enacted. The first took place in New York at the Palladium club in 1985, in 1986 it took place at the Moderna Museet in Sweden, in 1988 in Tokyo at the Seibu Gallery and in 1989 at the Center of Contemporary Art in Seattle.
In 1986 Bidlo produced 100 replicas of Brancusi's marble, "Mademoiselle Pogany" in cast plaster. He is shown smashing one with a sledge hammer in a LIFE Magazine article about artists in Manhattan's East Village scene.
Between 1984 and 1986 Bidlo completed a series (concentration and recreation) of still life paintings by Giorgio Morandi. "NOT Morandi" paintings were exhibited in dual exhibitions in Rome and New York.
Bidlo had begun a series of paintings that was called, "Picasso's Women 1901-1971" in 1987 in which he selected images of women from Picasso's oeuvre. In 1988 they were exhibited at the legendary Leo Castelli Gallery.
1989 Bidlo was given a major exhibition "Masterpieces," at the Bruno Bischofberger Gallery in Zürich. In this show, "Demoiselles d'Avignon" which had been the springboard for Bidlo's work with modernist masterpieces was shown with many iconic images including NOT Cézanne, "Bathers" and NOT Matisse, "Red Studio," and "The Dance."
Bidlo worked from 1989-1990 on a NOT Giorgio de Chirico series of oil paintings that were exhibited in Paris at the Daniel Templon Gallery. Also in 1989 Bidlo restaged, "NOT Andy Warhol, Bonwitt Teller Windows" at the Grey Art Gallery, New York University in the "Success is a Job in New York" exhibition.
In 1991 Mike Bidlo, Manuel O'Campo and Andres Seranno were shown together at the Saatchi Collection, in London, and Bidlo created his first version of the Warhol "Pasadena Brillo Boxes," as an artist in residence at the University of California, Fullerton.
Between 1991 and 1992 Bidlo produced full size oil paintings in the NOT Fernand Léger series, for a show that opened at the Bruno Bischofberger Gallery and remained on view for a week, before a legal action caused it to be closed, however, there is a catalog of the exhibition.
Between 1993 and 1995 Bidlo investigated the flower paintings of Georgia O'Keeffe in oils and in numerous works on paper. Between 1996 and 1998 he invented a series based on Magritte's paintings and sculptures, but most were done in grisaille.
In 1997 the Shock of the New Series for PBS, WGBH, commissioned Mike Bidlo to make a film and he created, "A More Modern Olympia." A film of the making of this program was made by Annie Bonney, director of The Kitchen, while the program was being shot. Bidlo's television program for PBS explores, "Olympia" a controversial painting by Edouard Manet made in 1863.
Profoundly Duchampian, between 1995 and 1997 Bidlo, who had assembled his ready-mades, rented a vintage storefront and there produced the installation and exhibition, "St. Duchamp." Bidlo's paintings from 1984 of the "Nude Descending a Staircase," "Tu'm" and his recreation of the "Door" from 11 Rue Larrey, as well as the "Bicycle Wheel" "Bottlerack" and "Ampule" containing Bidlo's breath rather than the 'air de paris' were installed. The storefront vitrine had a rack of lighted votive candles in it as a sly nod to Duchamp's "tyranny of the shop window" and his sculpture, "Gare d'Austerlitz." It was during this period that Bidlo began to produce automatic paintings and drawings in the cellar of the storefront, based on a sense of the form of Duchamp's ready-made, "Fountain." In 1997 Bidlo took great care to recreate a ceramic sculpture based on the image of "Fountain" that was taken by Alfred Stieglitz in 1917.
Between 1995 and 1998 The "Fountain Drawings" series was ongoing and large selections were exhibited at the Bruno Bischofberger and Tony Shafrazi Galleries in Zürich and New York. In 1998 Bidlo purposefully fractured his ceramic "NOT Duchamp, Fountain" and proceeded to restore it, clearly showing the cracks from his intentional destruction.
From 1999 to 2000 as an artist in residence at Hunter College in New York, Bidlo worked in the ceramics department and developed another version of Duchamp's "Fountain" based on the Steiglitz photograph of the 1917.
In 2002 The Astrup Fearnley Museum of Modern Art in Oslo mounted an exhibition titled "MIKE BIDLO. NOT Picasso, NOT Pollock, NOT Warhol" which in fact included NOT Duchamp, NOT Léger, NOT Magritte and NOT de Chirico, all classic works, and a catalog was published with two essays, here is one in English by David Levi Strauss.
Bidlo undertook a series called, "Erased De Kooning Drawings" in 2003 and they were exhibited at the Francis Naumann gallery in 2005. Art historian Robert Rosenblum in a catalog essay titled "Something out of Nothing out of Something: Mike Bidlo's Erased de Kooning Drawings" described this action: "It was in Maine, on Mount Desert Island, where on August 18, 2003, a small audience, myself included, saw something that left everybody speechless. The occasion was one of the regular after-dinner events organized at what is affectionately called "Camp Kippy," a summer colony, run under the benevolent aegis of Marion Stroud, to which arty people are invited for a working vacation. Part of the program involved asking the visiting artists or curators, poets or musicians to offer samplings of their work. That night it was Mike Bidlo's turn, and this is what he did. As soundless as a mime, he walked up to the front of the room and showed the group a drawing that appeared to be by de Kooning. Then he took out an eraser and, with minimal fanfare, quietly performed a magic feat. When he was finished, the drawing had disappeared. He then, like a magician, held up this white ghost for us all to see and walked back to his seat."
Between 2001 and 2005 Bidlo produced a series based on the Venus of Willendorf, both paintings and molded and cast sculptures and he also produced a series of "NOT Warhol Oxidation Paintings." Bidlo produced a series "Pollock Rorschach" paintings that involved a technique of printing that Jackson Pollock never used.
In 2006 Bidlo produced an edition of NOT Manzoni, "Merda d'artista (Artist's Shit)," and continued to work with Manzoni in 2008 creating an action at Suny, New Paltz, "The Consumption of Art (1960)." In 2015 Bidlo reinvented the "sculpture viventi," "NOT Manzoni, Carta d'authenticitá (1964)" in which Bidlo signed people as 'living sculptures' and gave them a numbered and signed certificate. He also made a set of three prints with World House Editions based on Manzoni's fingerprints, but the finger prints are those of Mike Bidlo.
2016 an exhibition "MIKE BIDLO: NOT Duchamp, Fountain and Bottle Rack" included a bronze edition of "Fractured Fountain" and "Bottleracks" that were gilded in gold. Three bottleracks that were inaccurate and canceled from the edition were exhibited flattened by a steamroller.
Since 2006 Mike Bidlo has been engaged in a series of works on paper, meditations on modern masters including Lichtenstein, Mondrian, Newman, O'Keeffe and Van Gogh.
Jack the Dripper at Peg's Place
"Warhol's Factory" P.S. One Museum
Guernica
"St. Duchamp"
"Success Is a Job In New York" Grey Art Gallery, NY 1989.
Yves Klien, Monochromes