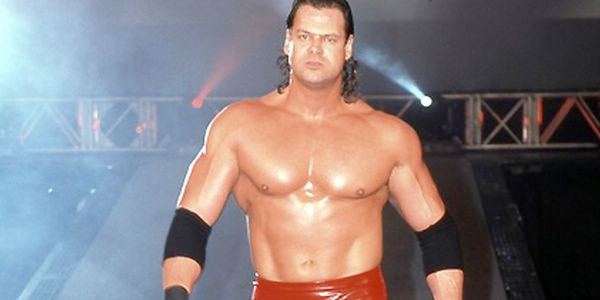 Alfonso was trained to wrestle by Steve Keirn, debuting on February 26, 1989. Alfonso trained for about one year along with former professional wrestlers, Dennis Knight (Mideon, Phineas Godwin) and the late "Big" Al Green before making his debut. Alfonso competed in Florida Championship Wrestling, USWA, NWA and World Championship Wrestling, before making his way to FMW in Japan.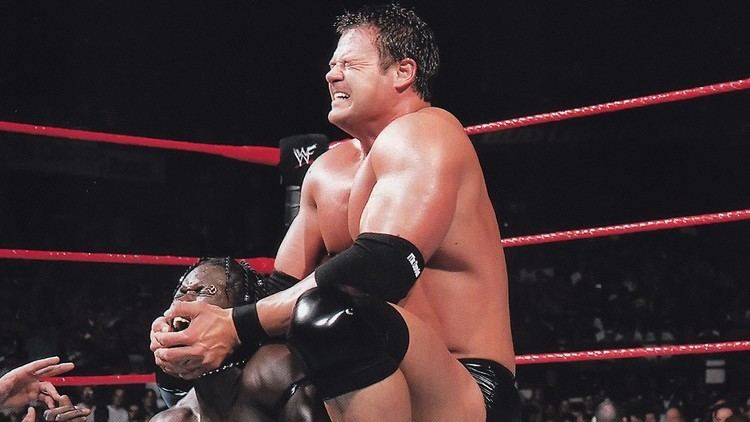 Alfonso moved on to Japan, joining Frontier Martial-Arts Wrestling (FMW) in September 1990 and using the name The Gladiator. In 1993, he joined forces with Ricky Fuji, Big Titan, and Dr. Luther in the original Team Canada stable; the stable disbanded in 1994.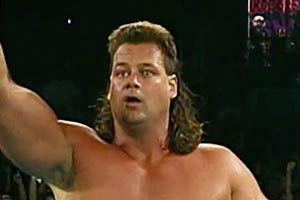 In 1994, the Gladiator captured his first title, teaming with Big Titan to defeat Atsushi Onita and Katsutoshi Niyama in the finals of the FMW Brass Knuckles Tag Team Championship Tournament. They lost the title that April, but Awesome won them again with new partner Mr. Pogo in October. In 1995, he joined the group, Lethal Weapon, reuniting with Ricky Fuji. As the Gladiator, he faced and defeated Hayabusa for his first major singles title, the FMW Brass Knuckles Heavyweight Championship in September 1995, but was forced to vacate it due to a legitimate injury the next February. In May 1996 he won the title for a second time, then unified it with the FMW Independent Heavyweight Championship after defeating W*ING Kanemura in that December. The next August, teaming with Hisakatsu Oya and Mr. Gannosuke he won the vacated FMW World Street Fight 6-Man Tag-Team Titles, holding all three belts at once, but within a month lost all three during a feud with Masato Tanaka.
In August 1998, Alfonso seriously injured his knee during a match with Super Leather, taking him out of wrestling for nearly a year.
Alfonso wrestled as The Gladiator for a brief period in All Japan Pro Wrestling in 1998 and 1999.
In 1993, Alfonso appeared in NWA Eastern Championship Wrestling (ECW) for a short period (as "Awesome" Mike Awesome) before returning to FMW.
On February 5, 1994 at ECW's event, The Night the Line was Crossed, Awesome nearly injured wrestler, J.T. Smith when he performed a high-risk dive to the outside of the ring. Smith's back was folded backwards against the guard rail during the impact. This spot appeared in many ECW highlight reels including the intro to a variety of their television programs for years to come. (according to ECW announcer Joey Styles his own reaction to the spot inspired his "Oh my God" catchphrase.)
In January 1998, Awesome began appearing for ECW again and continued his feud with Masato Tanaka in the United States. Awesome began in ECW by losing to Tanaka on an episode ECW's weekly Hardcore TV. However, following the match, he delivered an Awesome Bomb to Tanaka over the top rope through a table set up on the outside. In his final appearance of his second ECW stint, Awesome lost to Tanaka again at the August Heat Wave pay-per-view event.
Almost immediately upon arriving in ECW for his third stint in September 1999, he shocked the wrestling world by winning the ECW World Heavyweight Championship at Anarchy Rulz by defeating the reigning champion Taz and nemesis Masato Tanaka in a three-way dance, which was signed on the spot. Awesome continued to be a major factor in ECW early in 2000, including teaming with Raven to beat Tanaka and Tommy Dreamer for the ECW World Tag Team Championship. He gained a new manager, Judge Jeff Jones, whom he managed Awesome to the top of winning the ECW World Heavyweight Championship twice in 1999.
On April 10, 2000, Awesome made a surprise appearance on WCW Monday Nitro—aiding The New Blood by attacking Kevin Nash—while still reigning as ECW World Champion. Awesome's friend Lance Storm has said that he had refused to sign a new contract with ECW until Paul Heyman paid him overdue wages.
Due to concerns over legal issues WCW refrained from having Awesome appear on their television shows with the ECW belt. Eventually, a compromise was reached. Awesome (a WCW employee and ECW champion) appeared a few days later at an ECW event in Indianapolis, Indiana, accompanied by WCW's head of security, where he lost the title to Tazz (a World Wrestling Federation employee), who lost it a week later to Tommy Dreamer (a full-time ECW wrestler) (who incidentally lost it approximately 20 minutes later to Justin Credible). In the extreme shoot interview released by Highspots in 2005, Awesome expressed that he would have rather faced off with his former ECW and WWE colleague, Rhyno and suggested that they could have put on a more entertaining match regardless of the circumstances and the manner in which he had left ECW.
Now with WCW, Awesome continued to be a major factor with the New Blood for the next month, teaming with Billy Kidman occasionally to aid him in his feud with Hulk Hogan. Awesome also engaged in an on-and-off feud with Kevin Nash, as well as feuding with Diamond Dallas Page and Kanyon. In May 2000, Awesome threw Kanyon off the top of the first level of a triple cage onto the entrance ramp, which started his "Career Killer" gimmick.
In the extreme shoot interview released by Highspots in 2005, Awesome conspired that the infamous incident between Vince Russo and Hulk Hogan at Bash at the Beach 2000 may have been one of the underlying reasons as to why he was plagued by a string of unfavorable gimmicks. As a cousin of Michael Bollea, Awesome suggested that Russo may have thought that he was just "too close of kin" to Hogan and decided to take it out on him. In addition, Awesome's cousin, Horace Hogan left WCW immediately after the incident.
During Mid 2000, his gimmick was tweaked, with him becoming infatuated with heavyset women and calling himself "The Fat Chick Thrilla" Mike Awesome, and feuded with Scott Steiner and Lance Storm for the WCW United States Championship
On the September 6, 2000 edition of Thunder, Awesome changed his gimmick and became "That '70s Guy" Mike Awesome (a reference to the hit TV series, That '70s Show), dressing in various 1970s inspired outfits and hosting the "Lava Lamp Lounge" interview segment. At one point, he was even given a bus painted in the style of the one featured on The Partridge Family to drive into arenas for his entrance. During this time, he had a feud with Vampiro, which created many brawls between Awesome and Vampiro's allies, the Insane Clown Posse. At one point, Awesome battled Shaggy 2 Dope and Violent J in a Handicap match. At the conclusion of the match, Mike Awesome-Bombed Shaggy 2 Dope onto the roof of the bus. However, the slippery metal surface gave yield to Dope's lithe, supple frame and he fell tragically to the concrete below.
On the January 3, 2001 edition of Thunder, Awesome dropped the 1970s gimmick in favor of a "Canadian Career Killer" gimmick and joined WCW's Team Canada stable with Lance Storm and Elix Skipper. A feud with The Filthy Animals led to Awesome challenging Billy Kidman to a Hair-vs-Hair match, on January 15, however before the bout could take place, Team Canada attacked Kidman backstage leaving him unable to compete. Konnan (who had no hair) took his place and got the win, giving the Animals the right to cut off Awesome's long-time mullet. Awesome then faded into the background, mostly helping Storm in his battles against Ernest "The Cat" Miller. On the final Nitro on March 26, 2001 Awesome and Storm were defeated by Chuck Palumbo and Sean O'Haire in a WCW World Tag Team Championship match.
After the March 2001 purchase of WCW by the World Wrestling Federation (WWF), Awesome became part of The Invasion storyline in the WWF. His WWF debut came on the June 25, 2001 episode of Raw is War during a match which saw Test defending his Hardcore Championship against Rhyno. After Rhyno Gored Test against a wall and pinned him he stood celebrating his new title only to be attacked by Awesome wielding a metal pipe. He then powerbombed Rhyno onto a ladder and pinned him, becoming champion himself due to the 24/7 rule. Awesome was the first "Invader" to gain gold in the WWF, stealing away with the Hardcore belt before any WWF wrestlers could catch him. Awesome's hardcore reign came to an end a few weeks later on the July 12 edition of SmackDown! when he was pinned by Jeff Hardy, thanks to distraction from Edge. Awesome pinned Edge on the July 16, 2001 edition of WWF Monday Night Raw. Awesome also pinned Crash Holly on the September 18, 2001 edition of WWF Sunday Night Heat.
Awesome and Lance Storm were defeated by Edge and Christian at WWF Invasion, Awesome's first WWF Pay-per-view match. From here Awesome's push slowly declined after that and he began appearing mostly on WWF's B-shows. He was left off the majority of the Invasion storyline pay-per-views and was eventually sidelined with an injury in November 2001. Awesome returned to the SmackDown! brand on the July 27, 2002 edition of Velocity where he was defeated by Tajiri. Awesome was a mainstay on SmackDown's B-Show, Velocity for the next 2 months jobbing to wrestlers such as Faarooq, Bull Buchanan, Mark Henry and Funaki.
He was eventually released on September 27, 2002 along with Shawn Stasiak and his own cousin, Horace Hogan. Awesome quoted saying "Being in the WWE (formerly the WWF) sucked. I hated it. You had to kiss everybody's ass... You had to be on your political toes all the time. You would not believe the backstage politics. You were getting stabbed in the back constantly. I was so happy when I was told I was gone [fired]."
Awesome made an appearance at WWE's 2005 ECW One Night Stand reunion pay-per-view, again facing Masato Tanaka. Throughout the match, Joey Styles (who was doing commentary) frequently made references to the way Awesome left ECW in 2000, calling him a "Judas" and making somewhat disparaging comments about him, including his dismay that Awesome didn't kill himself on a suicide dive to the outside. The crowd greeted Awesome with jeers at the beginning of the match, but by the end—which Awesome won after Awesome Bombing Tanaka to the outside of the ring and through a table and following that up with a slingshot splash—were chanting "This match rules!" and gave both men a standing ovation.
In April 2003, Awesome debuted in Total Nonstop Action Wrestling. He wrestled several matches for the promotion before leaving in May 2003. His TNA in ring debut was on April 16, 2003 where Awesome defeated Perry Saturn by DQ when The Sandman and New Jack interfered. On April 23, Awesome teamed with Brian Lee and Slash in a losing effort against Perry Saturn, New Jack and the Sandman. His final match in TNA was a tables match loss to Mike Sanders.
From 2002 to 2006, Awesome competed on the independent circuit in the United States and Japan where he worked for All Japan Pro Wrestling as "The Gladiator" once again. On the independent circuit, he had a short stint with Major League Wrestling where he won the MLW World Heavyweight Championship from Satoshi Kojima, only to lose it ten minutes later to Steve Corino (Kojima's employers, AJPW would not allow him to drop the title to an employee of a rival company Zero-1).
In February 2006, after 17 years in the ring, Awesome announced his retirement from wrestling, saying he wanted to spend more time with his family and adding that he felt underpaid for his work at the One Night Stand event and that he would only return to the ring "if the money was right".
Alfonso appeared in at least four wrestling video games including ECW Hardcore Revolution, WCW Backstage Assault, Virtual Pro Wrestling 2: Ōdō Keishō, and Fire Pro Wrestling Returns. The ECW toy series manufactured by Original San Francisco Toymakers released a Mike Awesome action figure in 2000. A WCW action figure of Awesome was released by Toy Biz in 2001.
Alfonso attended King High School in Tampa, Florida and trained at Stan's Gym, an old school muscle gym, on 56th Street. On May 11, 1991, he married his high school sweetheart Delisa Diann Bowers in Hillsborough, Florida. They had two children together; son Casey (born 1996) and daughter Carissa (born 2000). Alfonso was an avid outdoorsman and enjoyed fishing and trail bike riding with friends and his son. He enjoyed mountain biking and would ride frequently at Alafia River State Park in Florida, close to his Tampa home.
Alfonso was the cousin of Hulk Hogan's nephew Michael Bollea, who was better known for his stint in WCW under the name Horace Hogan. He is no relation of fellow ECW alumnus Bill Alfonso.
After Awesome's retirement from professional wrestling, he served as a real estate agent in New Tampa, Florida.
On February 17, 2007, at around 10:30 p.m, a group of Awesome's friends found him hanging inside his Tampa home. He was 42 years old at the time of his death. WWE recognized Awesome's death on-air by displaying an "In Memory..." graphic at the beginning of the February 20, 2007 edition of ECW on Sci Fi, and an article about his death was posted on WWE.com, saying that Awesome was found dead but omitting the cause of death. His family received friends on February 22, 2007 at Serenity Meadows Funeral Home in Riverview, Florida.
Finishing moves
Awesome Bomb (Sitout one shoulder powerbomb or a running falling one shoulder powerbomb, sometimes from an elevated position)
Awesome Splash (Diving splash or a split-legged frog splash)
Signature moves
Chokebomb
Clothesline, sometimes from the top rope
Diving back elbow
Double leg slam
Fireman's carry cutter
German suplex
Gutwrench suplex
Lariat
Overhead belly to belly suplex
Over the top rope suicide dive
Running elbow strike
Slingshot into either a crossbody, a shoulder block or a splash
Nicknames
"That '70s Guy"
"The 300 lb Luchador"
"The Fat Chick Thriller"
"The Canadian Killer"
"The Career Killer"
"G"
Managers
Judge Jeff Jones
Ronald Gossett
Nate the Rat
Daniel Nieves (EWF)
James Mitchell
Kimberly Page
Major Gunns
Entrance themes
"Heavy Metal (Takin' A Ride)" by Don Felder (PWF/USWA, 1989–1990)
"Every Minute, Every Day" by Scorpions (FMW, 1990–1996; AJPW, 1998–1999)
"He Is Awesome" by FMW Productions (FMW, 1996–1998; ECW, 1998; AJPW, 2002–2003; NOAH, 2003–2005)
"Welcome To The Jungle" by Guns N' Roses (ECW, 1993)
"Immortal Sin" by Fight (ECW, 1990s)
"Dive" by Nirvana (ECW)
"Phantom Lord" by Anthrax (ECW, 1998)
"The Zoo" by Bruce Dickinson (Ft. Roy Z) (ECW, 1998–2000)
"Awesome Bomb" by Reckless Fortune (ECW, 2000; WWE, 2005)
"Manic Attack" by BRG Music library (WCW, 2000 - WWE, 2001-2002)
"Awesome Theme" by Jimmy Hart and Howard Helm (WCW, 2000)
"Mike Awesome Theme" by Jimmy Hart and Howard Helm (WCW, Starrcade 2000)
"Saxy Lady" by Match Music
"Lance Storm Theme" by Jimmy Hart and Howard Helm (With Team Canada) (WCW, 2001)
"Take You Under" by Dale Oliver (TNA, 2003) – as a member of the Disciples of the New Church
Extreme Championship Wrestling
ECW World Heavyweight Championship (2 times)
ECW World Tag Team Championship (1 time) – with Raven
Frontier Martial-Arts Wrestling
FMW Independent World Heavyweight Championship (1 time)
FMW World Brass Knuckles Championship (2 times)
FMW World Brass Knuckles Tag Team Championship (2 times) – with Big Titan (1), and Mr. Pogo (1)
FMW World Street Fight 6-Man Tag Team Championship (1 time) – with Mr. Gannosuke and Hisakatsu Oya
Major League Wrestling
MLW World Heavyweight Championship (1 time)
Pro Wrestling Illustrated
PWI ranked him # 7 of the top 500 singles wrestlers in the PWI 500 in 2000
World Wrestling Federation
WWF Hardcore Championship (1 time)
Wrestling Observer Newsletter awards
Worst Gimmick (2000)