Kent Mikael Appelgren (born October 15, 1961 in Stockholm) is a Swedish former table tennis player. He was 4-times World Champion, 9-times European Champion, 2-times Europe Top-12 winner, and World Cup winner. He is left-handed and is known for his ability to play well far away from the table. This particular style became known over the years as 'appleing', named after the first professional player to well and truly expose it on the world stage with great success.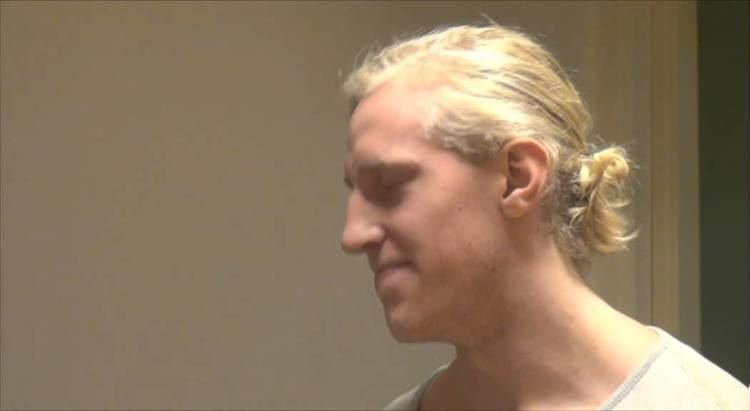 He is now married to Marita and together they have two daughters, Marlene and Malin.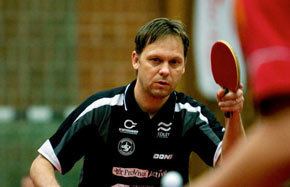 Applegren is presently coach for Swedish first league team Ängby/Spårvägen and was present when his friend Jan-Ove Waldner ended his career on February 11, 2016.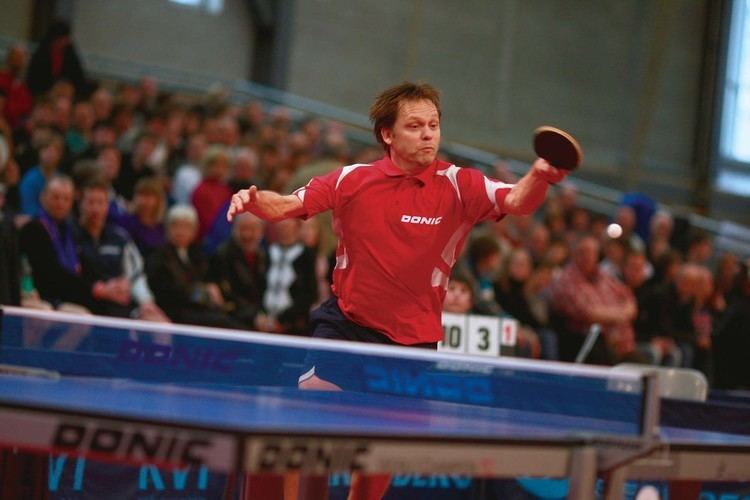 Wermlandsföreningen (??-1974)
Stockholms Spårvägars GoIF (1974–1980)
Reutlingen, Germany (1980–1986)
Ängby SK (1986–1996)
Bad Honnef, Germany (1996–1997)
TTK Würzburger Hofbräu, Germany (1997–1998, 1998–1999)
Ängby SK (1999–2008)
Stockholms Spårvägars GoIF (2008-??)