Full Name

Francois Joseph Simon

Parents

Joseph Simon, Veronique Simon

Albums

21 succes de Arletty & Michel Simon, La Compil

Movies

Boudu Saved from Drowning, L'Atalante, The Two of Us, Port of Shadows, La Chienne




Similar People
Michel simon deja en 1975 la verite
Michel Simon ([simɔ̃]; 9 April 1895 – 30 May 1975) was a Swiss actor. He appeared in the notable films La Chienne (1931), Boudu Saved from Drowning (1932), L'Atalante (1934), Port of Shadows (1938), The Head (1959), and The Train (1964). The actor François Simon is his son.
Contents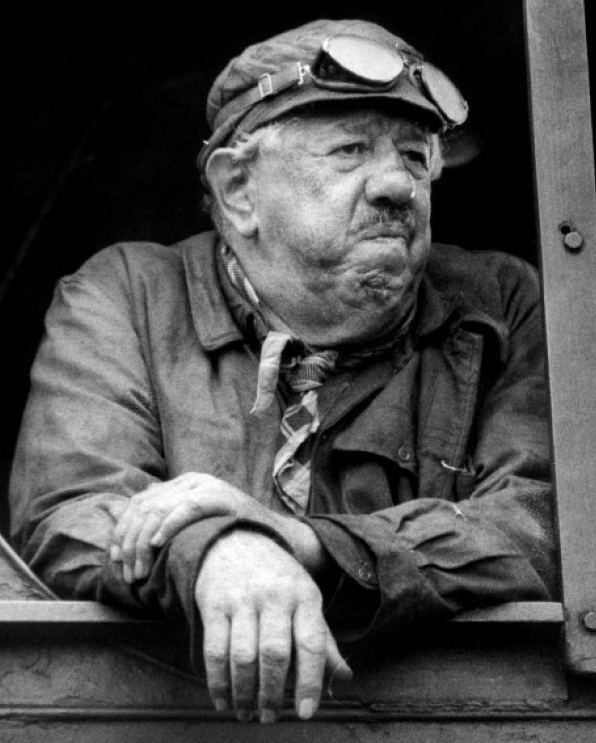 Bonus Feature Excerpt from THE BEAUTY OF THE DEVIL
Early years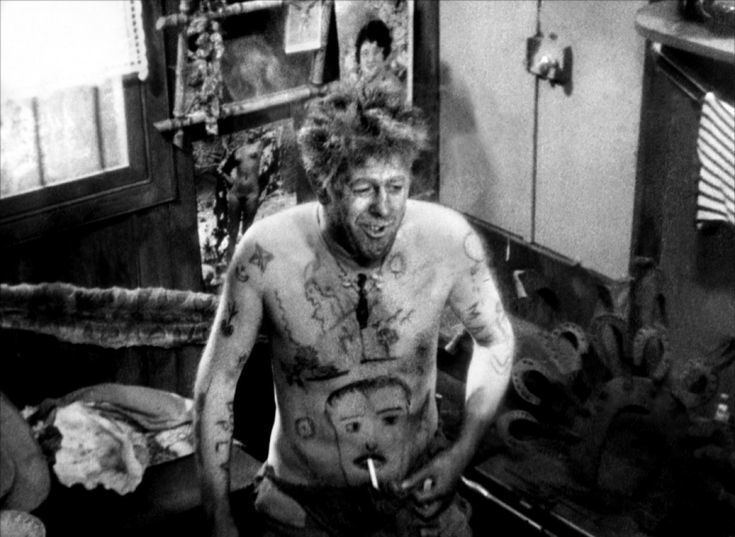 Simon used to say about himself that he was born in 1895 and, "as misfortune never comes singly, cinema was born the same year".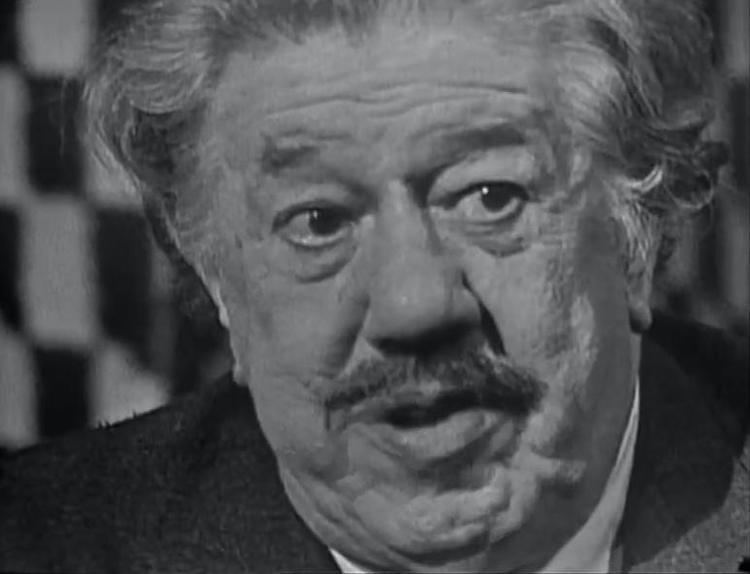 Son of a Protestant sausage maker, Simon soon left his family and town to go to Paris, where he first lived at the Hotel Renaissance, Saint-Martin Street, then in Montmartre. He worked many different jobs to survive, such as giving boxing lessons or peddling smuggled lighters. He devoured every book he could find, with special preference for Georges Courteline's writings.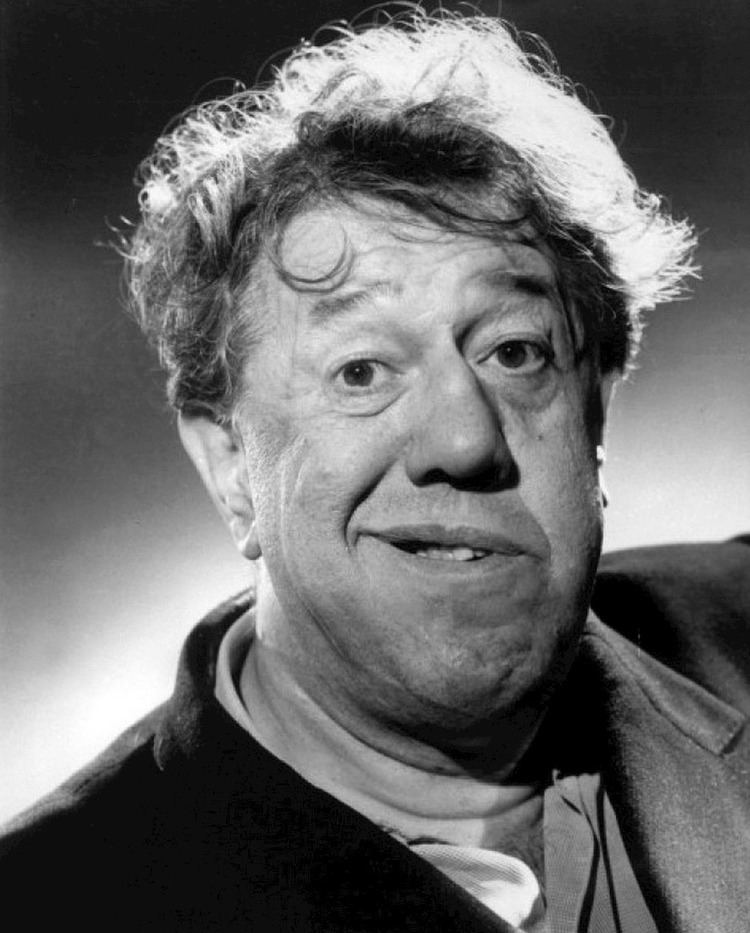 His artistic beginnings in 1912 were modest: magician, clown and acrobat stooge in a dancers' show called "Ribert's and Simon's", in the Montreuil-sous-Bois Casino.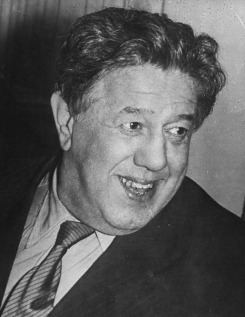 Conscripted into the Swiss Army in 1914, he described himself as insubordinate, spending a lot of time in the stockade. He also contracted tuberculosis.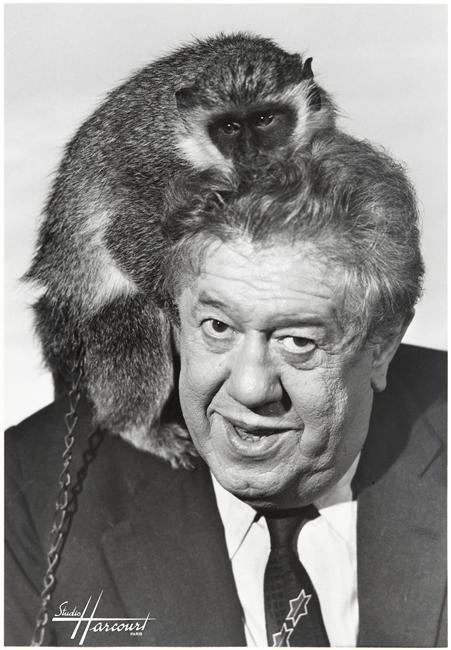 In 1915, while on leave, he saw Georges Pitoëff's early work in the French language, at the Theatre de la Comédie of Geneva, acting in Hedda Gabler.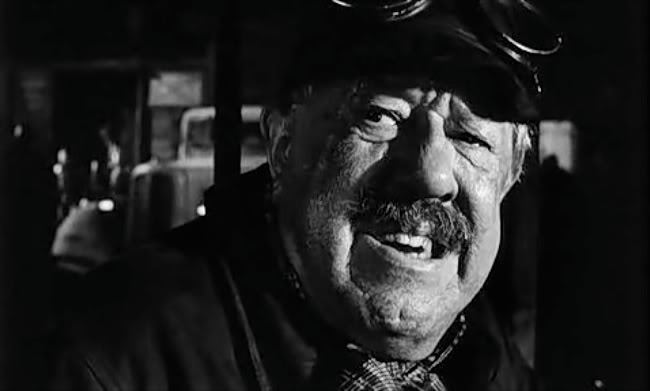 He then decided to become an actor too, but had to wait until 1920 before making his first brief appearance on stage, with Pitoëff's company, speaking three lines for the registrar role in the Shakespeare's Measure for Measure. He also worked at this time as the company's photographer. He was spotted for the first time in a supporting role in George Bernard Shaw's Androcles and the Lion. In 1922, his company moved to Paris at the Comédie des Champs-Élysées.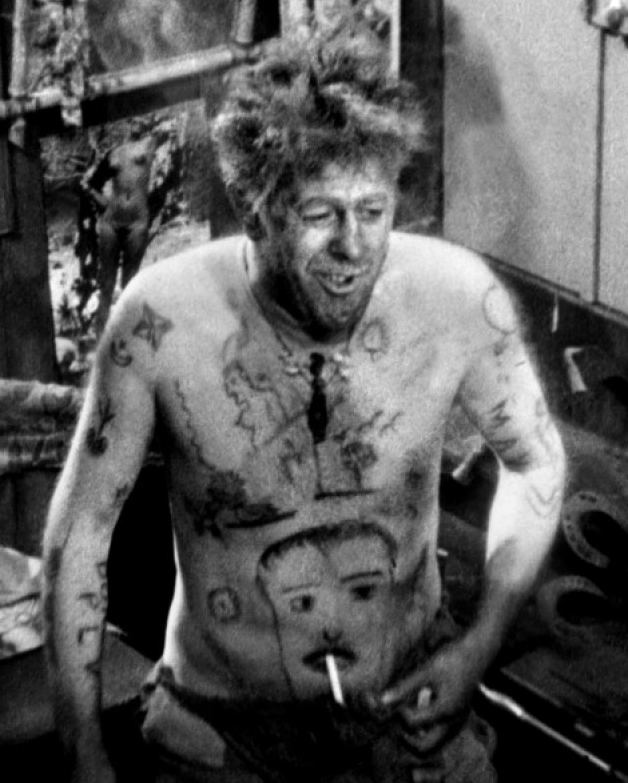 He quit the following year to become a light comedy actor in plays by Tristan Bernard, Marcel Achard and Yves Mirande. Marcel Achard presented him to Charles Dullin, in whose company he acted in Je ne vous aime pas with Valentine Tessier.
Later years
Louis Jouvet, who had meanwhile replaced Pitoëff, hired him at the Comédie des Champs-Élysées. Simon then gave a successful performance in Jean de la Lune, a play by Marcel Achard. His inimitable talent transformed his Cloclo supporting role to the big attraction of the play.
His theatrical career then blossomed with a large repertoire: Shakespeare, Bernard Shaw, Pirandello, Oscar Wilde, Bourdet, Henri Bernstein, but it was film that brought him stardom. His first film appearance was Feu Mathias Pascal, adapted from Pirandello and directed by Marcel L'Herbier. Very soon after, he appeared in La vocation d'André Carel, directed by Jean Choux. The film used small-scale production methods, just as the Nouvelle Vague would do.
In silent movies, he brought his amazing appearance and his unusual face – a talent with an exceptional mobility, but without mannerism. He exploited his body, especially his ugliness, offering a very wide range of characterisations that brought audience sympathy, as in Boudu sauvé des eaux, or sometimes, In Quai des brumes for example, disdain.
His film career was boosted with the advent of talking pictures. People remarked that his elocution and gravelly voice were as original as his appearance and play. He then revealed his unclassifiable talent: action comedy, drama, tragedy, light comedy.
He appeared in 55 plays from 1920 to 1965, and 101 from 1965 to 1975.
Simon was a trusted friend of elite brothel-keeper Madame Claude, who referred to him as one of her "essayeurs": he "tried out" her new girls for her. "I could judge their physical qualities," Claude said. "I could judge if she was pretty, intelligent, and cultivated, but I didn't know how she was in bed. So I had some boys, good friends, who told me exactly. I would ring them up and say, 'There's a new one.' And afterwards they'd ring back and say, 'Not bad,' 'Could be better,' or 'Nulle.' Or, on the contrary, 'She's perfect.'"
He appeared in Dreyer's 1928 The Passion of Joan of Arc. He acted in films for Jean Renoir (La Chienne, Boudu Saved From Drowning), Jean Vigo (L'Atalante) and Marcel Carné (Port of the Shadows, Bizarre, Bizarre).
In the 1950s, he reined in his activities following an accident involving a makeup dye that left part of his face and body paralysed.
In 1967, he won the Silver Bear for Best Actor at the 17th Berlin International Film Festival for his role in Le vieil homme et l'enfant (The Two of Us).
He died at 80 years of age from a pulmonary embolism and is buried in the Grand-Lancy Cemetery of Geneva, next to his parents, as per his testamentary wishes.
Eccentric
In the 1920s/1930s, Simon enjoyed associating with the Parisian lower classes.
Simon would say that he preferred "living with animals than humans". He lived for a long time in a kind of bohemian house in Noisy-le-Grand, near Paris. He built a series of exterior wire tunnels that linked the various floors and allowed his pet monkeys freedom to roam around. The house was surrounded by rank weeds, and filled with amazing bric-a-brac, including his large collection of erotica, including photographs and films. This collection was dispersed after his death.
Select filmography
Feu Mathias Pascal (1925) by Marcel L'Herbier … Pomino
The Loves of Casanova (1927)
On purge bébé (1931) by Jean Renoir
La Chienne (1931) by Jean Renoir … Maurice Legrand
Boudu Saved from Drowning (1932) by Jean Renoir … Priape Boudu
High and Low (1933) by G. W. Pabst
Lake of Ladies (1934)
Miquette (1934)
L'Atalante (1934) by Jean Vigo … Old Jules
Le Bonheur (1934) by Marcel L'Herbier … Noël Malpiaz
The Brighton Twins (1936)
Girls of Paris (1936)
Moutonnet (1936)
Bizarre, Bizarre (1937) by Marcel Carné … Irwin Molyneux
Boys' School (1938) AKA: "les disparus de saint agil" by Christian-Jaque … Lemel, the drawing teacher
Port of Shadows (1939) by Marcel Carné … Zabel
Le Dernier tournant (1939)
Behind the Facade (1939)
The End of the Day (1939) … Cabrisssade
Fric-Frac (1939) by Claude Autant-Lara & Maurice Lehmann … Jo
Musicians of the Sky (1940)
Paris-New York (1940)
La Comédie du bonheur (1940) by Marcel L'Herbier … M. Jourdain
The King's Jester (1941)
The Story of Tosca (1941) by Carl Koch … Scarpia
Girl of the Golden West (1942)
Panic (1946) by Julien Duvivier … Monsieur Hire
Fabiola (1949)
Beauty and the Devil (1950) by René Clair … Mephistopheles/Old Professor Henri Faust
Poison (1951) by Sacha Guitry … Paul-Louis Victor Braconnier
Monsieur Taxi (1952)
Crimson Curtain (1952)
The Temptress (1952)
La Vie d'un honnête homme (1953)
The Merchant of Venice (1953)
Women of Paris (1953)
Hungarian Rhapsody (1954)
The Impossible Mr. Pipelet (1955) by André Hunebelle … Maurice Martin
It Happened in Broad Daylight (1959) by Ladislao Vajda … Jacquier
Die Nackte und der Satan (1959) by Victor Trivas … Professor Abel
Pete the Tender (1960) by François Villiers … Pierrot
Le Bateau d'Émile (1961) by Denys de la Patelliére … Charles-Edmond Larmentiel
Le Diable et les Dix Commandements (1962) by Julien Duvivier
The Train (1964) by John Frankenheimer ...Papa Boule
The Two of Us (1967) by Claude Berri … Pepe
Blanche (1971) by Walerian Borowczyk
The Most Wonderful Evening of My Life (1972) by Ettore Scola … Attorney Zorn
The Red Ibis (1975) by Jean-Pierre Mocky … Zizi with Michel Serrault and Michel Galabru
References
Michel Simon Wikipedia
(Text) CC BY-SA