Birth name

Michael James Romeo




Years active

1994 – present




Role

Guitarist




Occupation(s)

Musician, songwriter




Name

Michael Romeo






Born

March 6, 1968 (age 47)New York, United States (

1968-03-06

)


Genres

Progressive metal, power metal, symphonic metal, neo-classical metal


Instruments

Guitar, bass, keyboards, clarinet, programming


Associated acts

Symphony XAyreonRedemptionKotipeltoSteve Walsh
Michael romeo guitar chapter
Michael James Romeo (born March 6, 1968) is an American guitarist and a founding member of the progressive metal group Symphony X. He is one of two members to appear on every Symphony X release (the other being Michael Pinnella).
Contents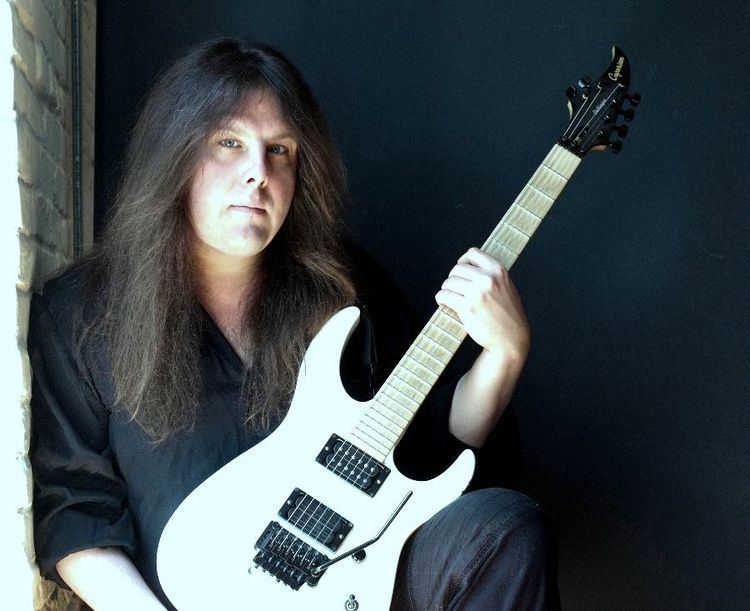 Romeo was ranked #91 out of 100 Greatest Heavy Metal Guitarists of All Time by Guitar World.
Michael Romeo - Fear The Unknown solo playthrough
Early life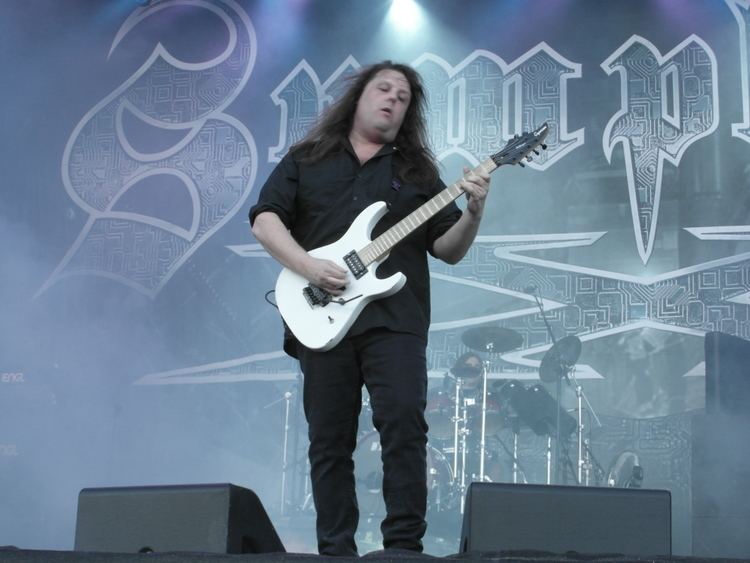 Michael Romeo's introduction to formal music training began with piano lessons when he was 10 years old. He also played clarinet. However, it wasn't until after hearing his first Kiss album that he seriously considered switching to the guitar. He ended up purchasing a cheap acoustic guitar at a garage sale.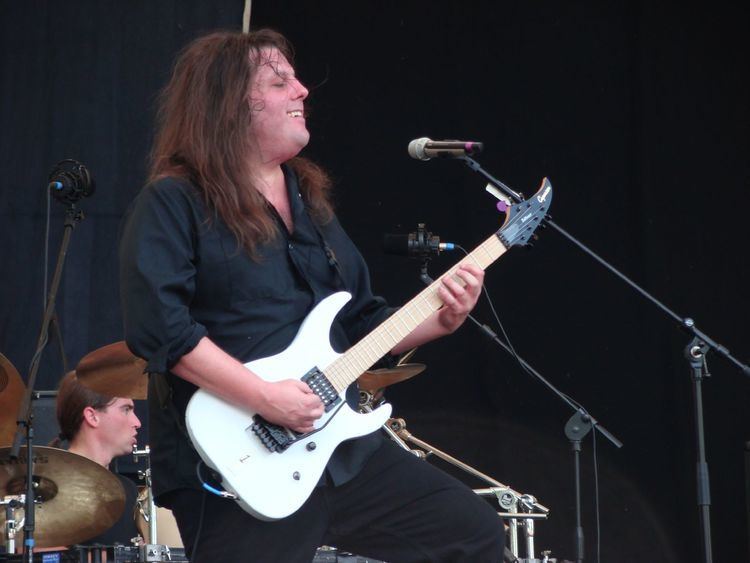 Influenced by Kiss, Led Zeppelin, Rush, AC/DC, Black Sabbath, Iron Maiden, Deep Purple, and Emerson, Lake & Palmer, he became serious about the guitar after listening to the albums Blizzard of Ozz and Diary of a Madman from Ozzy Osbourne. He was also heavily influenced by the neoclassical technique and style of Randy Rhoads, Ritchie Blackmore, Yngwie Malmsteen, and Uli Jon Roth and guitar virtuosos like Shawn Lane; along with well-known composers such as Johann Sebastian Bach, Wolfgang Amadeus Mozart, Ludwig Van Beethoven and Igor Stravinsky. Romeo's own influence has rubbed off on younger players, including Dragonforce's Herman Li, who listed Romeo among his Top 10 favorite guitarists in 2011. Michael also loves Star Wars, as shown in his performance of Star Wars Suite on the album released by the band's fan club, Rarities and Demos. He also says his favorite character is Darth Vader.
Equipment
Since 2005, Romeo has taken advantage of a new custom model, Caparison Dellinger II – Michael Romeo Custom, which he used to record the Symphony X album Paradise Lost. Throughout his career, Romeo has also used ESP M-II Deluxe guitars with EMG Active pickups and Fender Stratocasters to perform and record other albums from the band.
In terms of amplification in the studio, he uses an ENGL Fireball as well as a recently acquired Engl SE E670 that is used strictly for recording purposes. Live, Romeo makes use of both the Engl Fireball and Powerball models. Recent photographs that have been made available at Symphony X Official Website show him also using other amplifiers from brands such as Marshall and Madison. He has also been known to use a Mesa Boogie Triaxis and Mesa Boogie Dual Rectifier for recording.
In terms of effects, Romeo pairs his various amplifiers with a TC Electronic G System and a Boss NS2 Noisegate.
Side projects
In 1994, he released a solo album entitled The Dark Chapter.
In 1995, Long Island Records of Germany released the self-titled debut Phantom's Opera album featuring Michael on lead guitar. The album was reissued with bonus tracks by Song Haus Music in the USA in 1999.
As a guest musician for Ayreon, Romeo has played guitar solos on the song "Dawn of a Million Souls" (featuring lead vocals by Russell Allen), from Ayreon's 2000 album Universal Migrator Part 2: Flight of the Migrator, and on the song "E=MC²", from Ayreon's 2008 release, 01011001. Romeo also did the guitar work for Vitalij Kuprij on his "Piano Overture' song in his album Forward and Beyond. Romeo also played a guest solo on the Eidolon album The Parallel Otherworld on the song Arcturus #9. Romeo also did some orchestration work on 3 songs of Steve Walsh's solo album Shadowman. In 2012, Romeo recorded some solos and guitar work for the newly released debut album of progressive rock project Flaud Logic. He also made a guest appearance on the new Pat Gesualdo Iceland album.
Songs
Sea of Lies
Electric Messiah
Paradise Lost
The Damnation Game
Set the World on Fire
Bastards of the Machine
Communion and the Oracle
The Walls of Babylon
The Eyes of Medusa
Fallen
When All Is Lost
Children of a Faceless God
Egypt
Accolade II
The Serpent's Kiss
The Divine Wings of Tragedy
The End of Innocence
Eve of Seduction
Candlelight Fantasia
Of Sins and Shadows
Seven
The Accolade
The Odyssey
Oculus Ex Inferni
Out of the Ashes
Inferno
Dehumanized
Evolution
Absence of Light
Orion - The Hunter
Church of the Machine
Paganini - Concerto in B Minor

References
Michael Romeo Wikipedia
(Text) CC BY-SA