Cause of death

Assassination




Occupation

Colonial Administrator




Education

Balliol College




Nationality

British




Spouse(s)

Dame Una O'Dwyer






Born

8 April 1864 (

1864-04-08

) Barronstown, Ireland


Died

13 March 1940(1940-03-13) (aged 75)Caxton Hall, London


Alma mater

Balliol College, Oxford


Assassinated

13 March 1940, Caxton Hall, London, United Kingdom




Books

The history of the O'Dwyers, India as I Knew It, 1885-1925




Similar

Reginald Edward Harry Dyer, Udham Singh, Kartar Singh Sarabha, Bhagat Singh, Chandra Shekhar Azad
Sir Michael Francis O'Dwyer GCIE KCSI (28 April 1864 – 13 March 1940) was Lieutenant Governor of the Punjab in India from 1912 until 1919. O'Dwyer endorsed General Reginald Dyer's action regarding the Amritsar massacre and termed it a "correct action". In 1940, aged 75, he was assassinated by Udham Singh.
Contents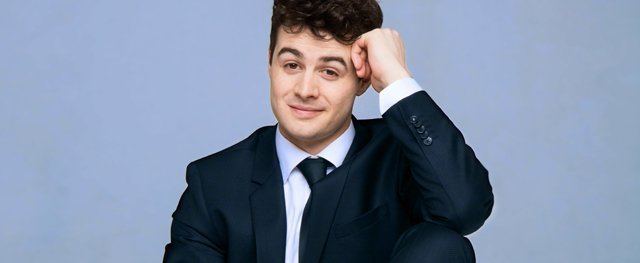 Early life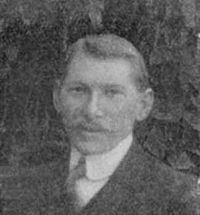 Michael Francis O'Dwyer was the sixth son in a family of fourteen children born in Barronstown, County Tipperary to John, of Barronstown, Solohead, and Margaret (née Quirke) O'Dwyer, of Toem; both County Tipperary, Ireland. He was educated at St Stanislaus College in Tullamore and passed the entrance competition for the Indian Civil Service in 1882 and the final examination in 1884. He completed two years of probation at Balliol College, Oxford, where in his third year he obtained a first class in jurisprudence. Philip Woodruff has written of O'Dwyer's upbringing: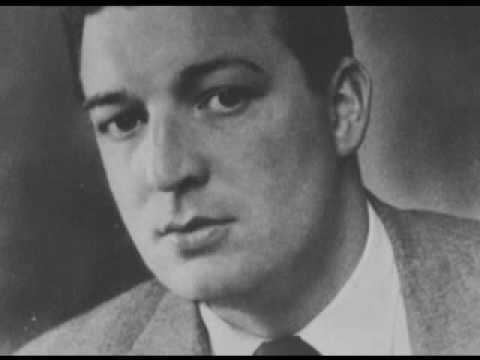 Michael O'Dwyer was one of the fourteen children of an unknown Irish land-owner of no great wealth, as much farmer as landlord. He was brought up in a world of hunting and snipe-shooting, of threatening letters and houghed cattle, where you were for the Government or against it, where you passed every day the results of lawlessness in the blackened walls of empty houses. It was a world very different from the mild and ordered life of southern England...One gets the impression [of O'Dwyer when at Balliol] of a man who seldom opened a book without a purpose, whose keen hard brain acquired quickly and did not forget but had little time for subtleties.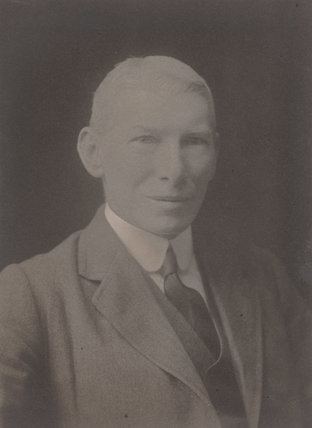 Joining the service in India in 1885, He was posted first to Shahpur in Punjab. He distinguished himself in land revenue settlement work, and was made director of land records and agriculture in Punjab (1896); next year he was placed in charge of settlements of Alwar and Bharatpur states.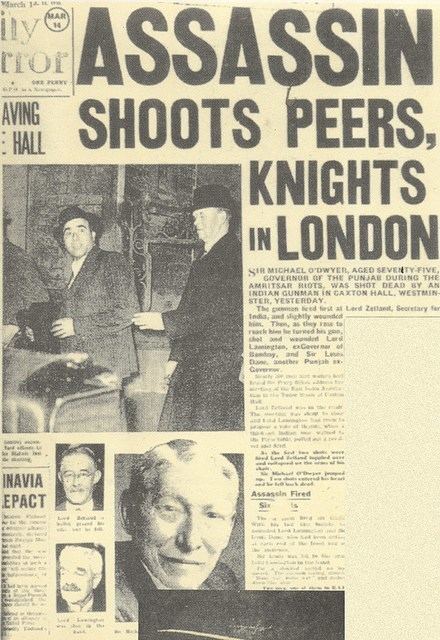 After a long furlough, O'Dwyer was selected by Lord Curzon for a prominent part in the organisation of the new North-West Frontier Province and its separation from Punjab; he was revenue commissioner from 1901 to 1908. From 1908 through 1909, he was acting resident in Hyderabad and agent to the governor-general in Central India from 1910 to 1912. O'Dwyer was appointed a CSI in June 1908.
Amritsar massacre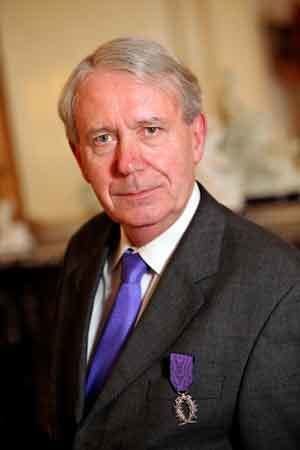 In December 1912, while Lord Hardinge of Penshurst was Viceroy, O'Dwyer was appointed Lieutenant Governor of the Punjab, a post which he held until 1919. When he assumed charge in May 1913, for which he was knighted with the KCSI in the King's Birthday Honours on 3 June he was cautioned by the Viceroy that "the Punjab was the Province about which the Government were then the most concerned; that there was much inflammable material lying about; which required very careful handling if an explosion was to be avoided". O'Dwyer was appointed a GCIE in the 1917 King's Birthday Honours list on 4 June 1917.
It was during O'Dwyer's tenure as Lieutenant Governor of Punjab that the Jallianwala Bagh massacre occurred in Amritsar, on 13 April 1919. According to British estimates, 379 unarmed civilians were killed by Gurkha troops under the command of Brigadier General Reginald Dyer. Some estimates are greater, with more than 1500 casualties.
O'Dwyer and several other senior officials and military officers supported Dyer initially in his attempt to restore order, based on the limited information they had received at the time. Riots had begun three days earlier, soon after O'Dwyer's expulsion of two Indian nationalists, Saifuddin Kitchlew and Satyapal, from Amritsar. Five Englishmen had been murdered and an Englishwoman left for dead, and banks and public buildings had been looted and burnt. However, after more complete information of the action was obtained and it transpired that Dyer's order to begin shooting had been motivated not by immediate self-defence but partly by a desire to intimidate the population of the Punjab, O'Dwyer was unusual in refusing to withdraw his support. Several commentators, most notably Raja Ram, have claimed the massacre was premeditated by officials including O'Dwyer. However, other historians such as K. L. Tuteja reject Ram's position, arguing that Ram's "contention is not fully convincing because he failed to adduce sufficient evidence in support of his argument." O'Dwyer had contended without evidence that Dyer's violent suppression of the civilian demonstration was justified because the illegal gathering was part of a premeditated conspiracy to rebellion, timed supposedly to coincide with a rumoured Afghan invasion.
Although O'Dwyer had implemented martial law in the Punjab, he denied responsibility for the consequences on the grounds that the government had relieved him of its general implementation. However he could not disclaim responsibility for the decision, after severe rioting in Gujranwala, to send an aeroplane to bomb and strafe the area. During the course of the operation, at least a dozen people, including children present, were killed.
The next year, on 24 June 1920, the opposition Labour Party Conference at Scarborough unanimously passed a resolution which denounced the 'cruel and barbarous actions' of British officers in Punjab and demanded their trial, the dismissal of O'Dwyer and Chelmsford, and the repeal of the repressive legislation. The delegates rose in their places as a tribute to those killed at Jallianwala Bagh. After the Punjab disturbances, O'Dwyer was relieved of his office. Subsequently the Secretary of State for India, Edwin Montagu, condemned O'Dwyer's severity, including his policy of communal punishment. However, when in 1922 Sir Sankaran Nair attacked O'Dwyer personally in his book, Gandhi and Anarchy, O'Dwyer sued him successfully for libel and was awarded £500 damages.
Later life
In 1933, O'Dwyer published a large book entitled The O'Dwyers of Kilnamanagh: The History of an Irish Sept, a historical and genealogical treatise detailing the O'Dwyer (Ó Duibhir) noble family who had commanded the area around Thurles from the pre-Norman era until losing their castles and land during the Cromwellian confiscations of the 17th century. It was republished in the 21st century with the title The History of the O'Dwyers.
Assassination
O'Dwyer, aged 75, was shot dead at a joint meeting of the East India Association and the Central Asian Society (now Royal Society for Asian Affairs) in Caxton Hall, London on 13 March 1940, by an Indian revolutionary, Udham Singh, in retaliation for Jallianwala Bagh massacre in Amritsar. As the Lieutenant Governor of Punjab, O'Dwyer had endorsed Dyer and called the massacre a "correct" action; some historians now believe he premeditated the massacre and set Dyer to work.
O'Dwyer was hit by two bullets and died instantly. Lord Zetland, the Secretary of State for India, was presiding over the meeting and was wounded. Zetland, recovering from his injuries, later opted for early retirement from his position of secretary of state for India and was succeeded by Leo Amery (1873–1955) as Secretary of State for India. Udham Singh made no attempt to escape and was quickly apprehended.
At his trial, Singh had told the court:
I did it because I had a grudge against him. He deserved it. He was the real culprit. He wanted to crush the spirit of my people, so I have crushed him. For full 21 years, I have been trying to wreak vengeance. I am happy that I have done the job. I am not scared of death. I am dying for my country. I have seen my people starving in India under the British rule. I have protested against this, it was my duty. What a greater honour could be bestowed on me than death for the sake of my motherland?
He was convicted and hanged.
Dame Una O'Dwyer
Dwyer's wife Una (née Bord) was born in Castres, France. She was created a Dame Commander of the Order of the British Empire in her own right in the 1919 Birthday Honours, in which their daughter, Una Mary O'Dwyer, was created a Member of the Order of the British Empire.
Books and journals
India as I Know It, London, 1925, Michael O'Dwyer.
Dictionary of National Biography 1931–40, edited by L. G. Wickham Legg, Oxford University Press, London.
The Massacre that Ended the Raj, London, 1981, Alfared Draper.
Jallianwala Bagh Massacre – A Pre-Mediated Plan, Punjab University, Chandigarh, 1969, Raja Ram.
Udham Singh alias Ram Mohammad Singh Azaad, Prof. (Dr.) Sikander Singh (A research book).
Emergence of the Image: Redact Documents of Udham Singh/edited by Navtej Singh and Avtar Singh Jouhl,New Delhi, National Book Organisation, 2002.
Jallian Wala Bagh Massacre and its Impact on Udham Singh, Proceedings of Punjab History Conference, 21st session, 27–29 March 1987, Punjabi University, Patiala, India.
Eminent Freedom Fighters of Punjab, Punjabi University, Patiala, 1972, Dr Fauja Singh.
Sunam Da Surma, Sardar Udham Singh, Jullundur, 1982, Dr. Gurcharana Singh.
Shaheed Udham Singh, National Press of India, Delhi, 1973, Kesar Singh.
Inqulabhi Yodha Udham Singh, Khalsa Sikh Orphanage, Amritsar, 1974.
Shaheed Udham Singh alias Ram Mohammad Singh Azad, 1974, K. C. Vashishat.
Jallainwala Bagh and the Raj, Jallian Wala Bagh, Commemoration vol., Patiala.
Udham Singh, The Patriot who Avenged the Jallianwala Bagh Massacre, M. S. Gill, Illustrated Weekly of India, 30 January 1972.
The O'Dwyers of Kilnamanagh: The History of an Irish Sept, Sir Michael F. O'Dwyer, 1933.
References
Michael O'Dwyer Wikipedia
(Text) CC BY-SA