The son of an autoworker, Morell is a native of Cuyahoga Falls, Ohio, and went to Saint Joseph's School and Cuyahoga Falls High School there. His formal education includes a Bachelor of Arts from the University of Akron and an Master of Arts from Georgetown University, both in economics. He joined the Central Intelligence Agency in 1980.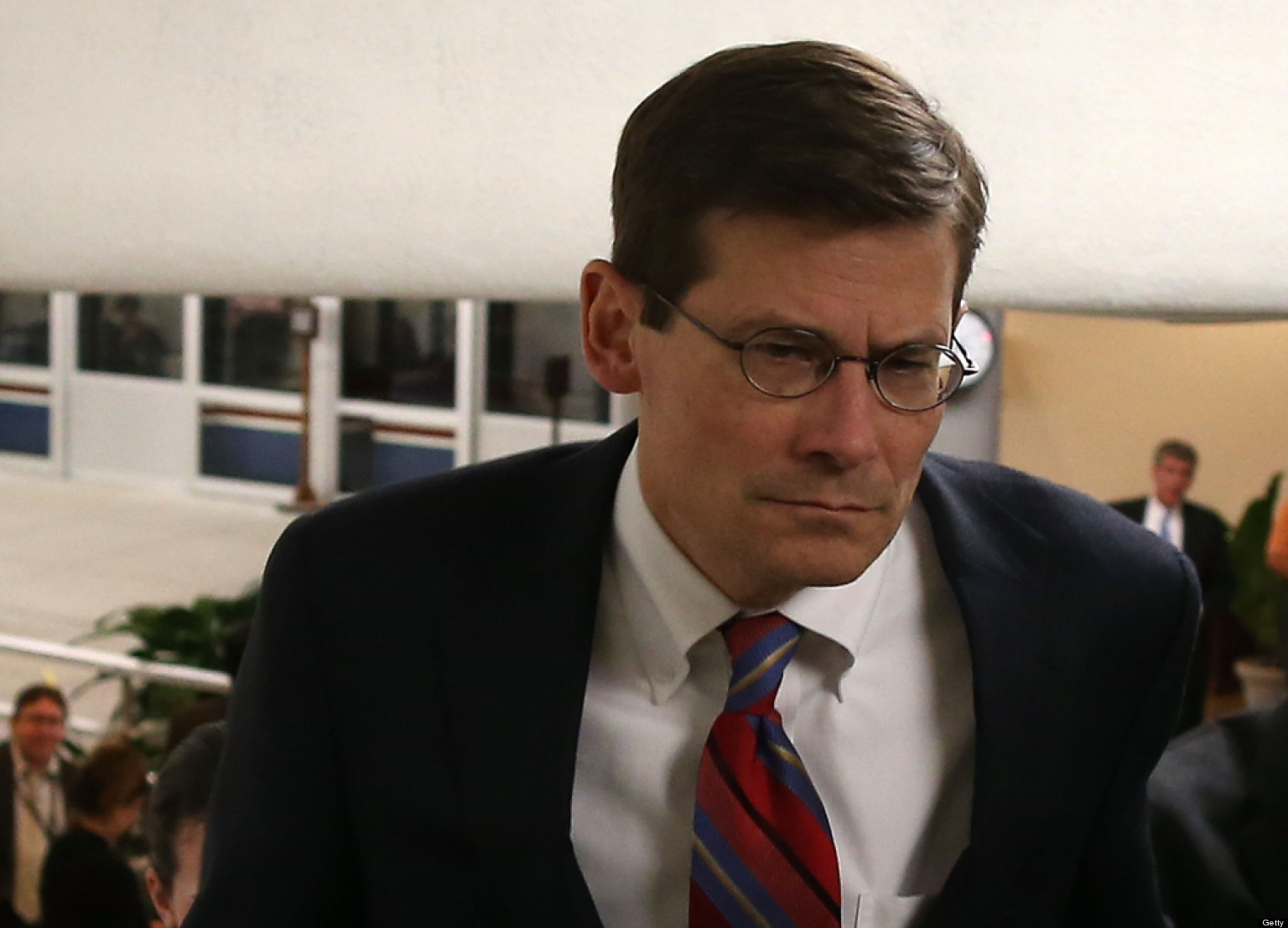 Most of Morell's early work in the agency was devoted to Asian projects. Later in his career, he managed the staff that produced the President's Daily Brief and he was the Executive Assistant to DCI George Tenet. Morell was also Bush's briefer during the September 11, 2001, attacks, and, when asked by Bush who was responsible, Morell said "I would bet my children's future that the trail would lead to the doorstep of Usama bin Ladin and al Qa'ida". Later, as deputy director, Morell would be a trusted advisor to President Barack Obama in the raid that killed Osama bin Laden on May 2, 2011. Before his 2010 nomination as Deputy Director, he served as Director for Intelligence, a position he had held since 2008. He served as the CIA's Associate Deputy Director from 2006 to 2008.
In May 2010, Morell was sworn in as the deputy director of the CIA, succeeding Stephen Kappes. From July 1, 2011, to September 6, 2011, he served his first stint as acting director of the Central Intelligence Agency, replacing Leon Panetta who was named as Secretary of Defense. On November 9, 2012, Morell once again became acting director after the resignation of David Petraeus, following a sex scandal. President Obama chose John Brennan as Director; he was confirmed by the U.S. Senate by 63 to 34 vote on March 5, 2013.
Morell announced his retirement from the CIA on June 12, 2013. In November, 2013, he joined Beacon Global Strategies as a Senior Counselor.
In the wake of Edward Snowden's 2013 unlawful leak of documents on international espionage conducted by the National Security Agency, Morell was appointed as a member of President Obama's Review Group on Intelligence and Communications Technologies. By the end of 2013, the group presented a report to the White House. Nearly all the Review Group's recommendations were accepted. Morell has been a regular critic of Snowden, saying that ISIS benefitted from Snowden's disclosures, adding that "Americans may well die at the hands of terrorists because of Edward Snowden's action".
Meanwhile, in January 2014, Morell joined CBS News as an on-air contributor in intelligence and national security.
In May 2015, Morell's book entitled The Great War of Our Time: The CIA's Fight Against Terrorism—From al Qa'ida to ISIS was released. It traces his three-decades-long career at the CIA, with a focus on the agency's counterterrorism missions after the September 11th attacks, and the related public controversies. In the book, Morell defends targeted killings by drones. He also criticizes the Senate Intelligence Committee's analysis of CIA torture.
On 19 May 2015, Morell, a former intelligence briefer to President George W. Bush before the 2003 invasion of Iraq, stated on Meet the Press that Vice President Dick Cheney lied about Iraq's nuclear weapons program before the war in 2003. MSNBC host Chris Matthews said: " ... here on HARDBALL last night, the top CIA official, the man who briefed President Bush on a daily basis, said that what Cheney said was not true. ... I've been doing this business for a long time, rarely do you get that Perry Mason moment. When the guy comes and just says, You know what? I'm the top briefer from the CIA for the president. I'm deputy DCI. I'm right there telling them all we knew, and we never knew and never said he had a nuclear weapon. And yet we went into war with that argument."
Also in his book, Morell apologized to former Secretary of State Colin Powell for the CIA's erroneous assessments of Iraq's weapons of mass destruction programs.
In an August 2016 op-ed for The New York Times, Morell endorsed Hillary Clinton for president. Stating that he was registered with neither the Democratic nor Republican parties, and had always been silent about his political preferences, Morell stated that Donald Trump was "not only unqualified for the job, but he may well pose a threat to our national security." Morell left his job as a CBS News analyst before making the endorsement. In a subsequent Q&A article with the NY Times, he responded to allegations that his current employer, Beacon Global Strategies, "was co-founded by former associates of Mrs. Clinton", by saying it was a non-partisan firm and that he had spoken out "entirely on [my] own, with no other consideration given any thought."
In an interview with Charlie Rose in August 2016, Morell blamed Syrian President Assad, Russia, and Iran for the death toll in Syria. He called on the moderate opposition in Syria to make Russia and Iran "pay a price" for their involvement in Syria, in part by targeting their military personnel in the country. He also called on the US to begin bombing Syrian government targets in order to bring Assad to the negotiating table. Regarding President Bashar al-Assad, Morell argued "I want to go after those things that Assad sees as his personal power base. I want to scare Assad."
In December 2016, Morell suggested the interference of Russia in the 2016 United States presidential election was "the political equivalent of 9/11." He added that President Obama should retaliate imminently, in spite of president-elect Donald Trump's doubts about the allegations of Russian influence. In March 2017, Morell said: "On the question of the Trump campaign conspiring with the Russians here, there is smoke, but there is no fire at all. There's no little campfire, there's no little candle, there's no spark. And there's a lot of people looking for it."
In September 2017, Morell resigned from his senior fellowship at the Belfer Center for Science and International Affairs of Harvard University's John F. Kennedy School of Government as a result of Chelsea Manning's appointment.
By his wife Mary Beth, Morell has two sons, Luke and Peter, and a daughter, Sarah.