Her term as CIA Deputy Director coincided with the Global surveillance disclosures, the CIA hacking into the computers of U.S. Senate employees, and the release of the U.S. Senate Intelligence Committee report on CIA torture. On December 18, 2014, President Obama announced that he would appoint Haines to replace Tony Blinken as White House Deputy National Security Advisor.
Haines was born in New York City's Manhattan borough on August 29, 1969, to parents Adrian (née Rappin) and Dr. Thomas Henry Haines. Her mother was a painter. Adrian developed chronic obstructive pulmonary disease and contracted avian tuberculosis, passing away when Haines was fifteen years old. Her father is a biochemist and professor emeritus at City College,who helped found the City University of New York medical school, where he served as the chair of the biochemistry department. After graduating from Hunter College High School, Haines traveled to Japan for a year and enrolled in Kodokan, an elite judo institute in Tokyo. In 1988, Haines enrolled in the University of Chicago where she studied theoretical physics. While attending the University of Chicago, Haines worked repairing car engines at a mechanic shop in Hyde Park. In 1991 Haines had taken up flying lessons in New Jersey, where she met her future husband, David Davighi. She later graduated with her Bachelor of Arts in physics in 1992.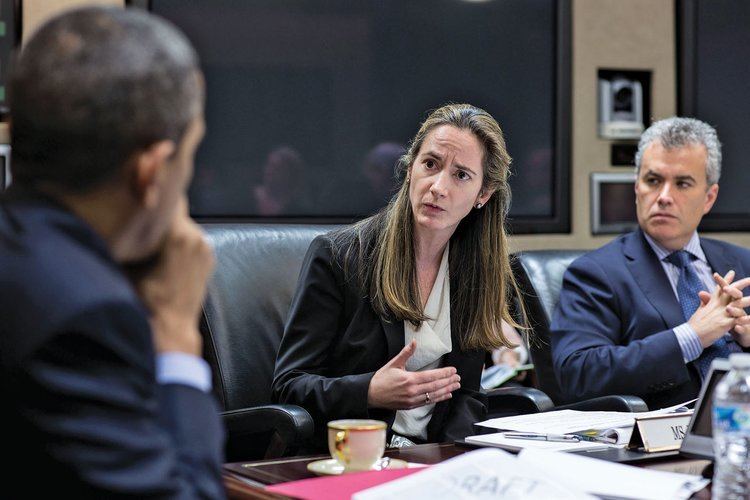 In 1992, Haines moved to Baltimore, Maryland where she enrolled as a doctorate student at Johns Hopkins University. However, later that year, Haines dropped out at Johns Hopkins, and alongside her future husband, purchased an auctioned bar in Fell's Point, Baltimore which had been seized in a drug raid; turning the former bar into an independent bookstore and café. She named the store, Adrian's Book Cafe, after her late mother; Adrian's realistic oil paintings filled the store. The bookstore won City Paper's "Best Independent Bookstore" in 1997 and was known for having an unusual collection of literary offerings, local writers, and small press publications. Adrian's hosted a number of literary readings, including erotica readings, which suddenly became a media focus when she was appointed by the President to be the Deputy Director of the CIA. She served as the president of the Fell's Point Business Association until 1998, when she enrolled at the Georgetown University Law Center. Haines later received her Juris Doctor from Georgetown in 2001.
From 2001 until 2002, Haines was a legal officer at the Hague Conference on Private International Law. From 2002 until 2003, she served as a law clerk for United States Court of Appeals for the Sixth Circuit Judge Danny Julian Boggs.
From 2003 until 2006, Haines worked in the Office of the Legal Adviser of the Department of State, first in the Office of Treaty Affairs and then in the Office of Political Military Affairs.
From 2007 until 2008, Haines worked for the United States Senate Committee on Foreign Relations as Deputy Chief Counsel for the Majority Senate Democrats (under then-chairman Joe Biden). She then worked for the State Department as the assistant legal adviser for treaty affairs from 2008 to 2010.
In 2010, Haines was appointed to serve in the office of the White House Counsel as Deputy Assistant to the President and Deputy Counsel to the President for National Security Affairs at the White House.
On April 18, 2013, Obama nominated Haines to serve as Legal Adviser of the Department of State, to fill the position vacated after Harold Hongju Koh resigned to return to teaching at Yale Law School. However, on June 13, 2013, Obama withdrew Haines' nomination to be Legal Adviser of the Department of State, choosing instead to select her as Deputy Director of the Central Intelligence Agency. Haines was nominated to replace Michael Morell, the CIA's deputy and former acting director. The office of the deputy director is not subject to Senate confirmation, with Haines subsequently taking office on August 9, 2013, the final day of Morrell's tenure. Haines is first woman to ever hold the office of the deputy director, making her the highest ranking woman in the CIA's history. She is also the first female Deputy National Security Advisor (DNSA).
During the Democratic National Committee email leak during the 2016 presidential campaign, Haines as DNSA convened a series of meetings to discuss ways to respond to the hacking and leaks.
Haines was the CIA's first female Deputy Director, while Gina Haspel was the first career intelligence officer to be named Deputy Director (having joined the CIA in 1985.)