Years active

1986–present

Children

J. Brandon Rodriguez




Full Name

Michael Michele Williams

Born

August 30, 1966 (age 54) (

1966-08-30

)

Education

Howard Roosa Elementary School

Parents

Theresa Williams, Jerry Williams

Movies and TV shows




Similar People

Kellie Martin, Laura Innes,

Eriq La Salle

, Erik Palladino, Paul McCrane
Michael michele joins gossip girl
Michael Michele (born Michael Michele Williams, August 30, 1966) is an American actress and fashion designer. She played Dr. Cleo Finch on the NBC medical drama ER and Det. Rene Sheppard on the NBC police procedural Homicide: Life on the Street. Her films include the Academy Award-nominated biographical drama Ali.
Contents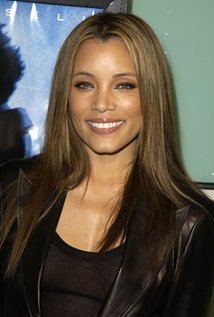 Michael michele the bi racial beauty
Personal life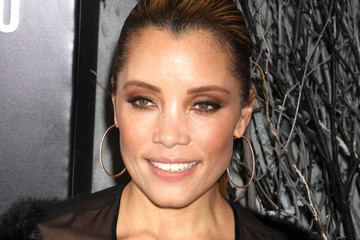 Michele was born Michael Michele Williams in Evansville, Indiana, the elder of two daughters. Her father is white and her mother is black. Her father is a furniture-rental entrepreneur and her mother was employed by Bristol-Myers. She was named for her mother's best friend, Michael Ann. Michele attended Howard Roosa Elementary School and Benjamin Bosse High School, where she was active on the basketball team. She has a son, J. Brandon, born December 21, 2004.
Career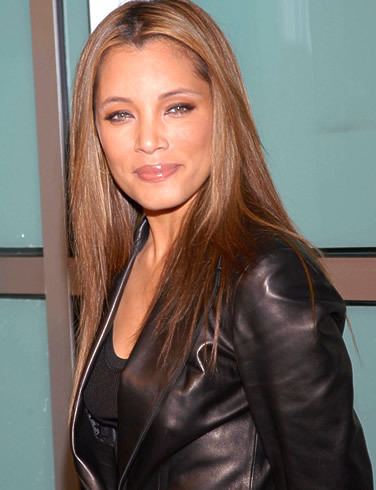 Michele has appeared in music videos by R&B singers Freddie Jackson and Eric Gable. In 1989 she sued actor Eddie Murphy in a high-profile Hollywood lawsuit alleging she was fired from the movie Harlem Nights for rejecting his romantic advances. "She had the role that's now being played by Jasmine Guy, from A Different World," Murphy told Rolling Stone. "The fact of the matter is, I wanted someone with greater marquee value than Michael Michele. She wasn't working out. As for her claim that I was touching her, realistically speaking, if you're gonna be a sleaze and try to fuck somebody, you try to fuck 'em before you give 'em the part… In her lawsuit, she says I tried to touch her, like I was a pervert. I never tried to touch this woman. We had, like, four conversations, each time with up to sixty people around us on a sound stage. But the lawsuit itself didn't bother me. Lawsuits for me are an occupational hazard."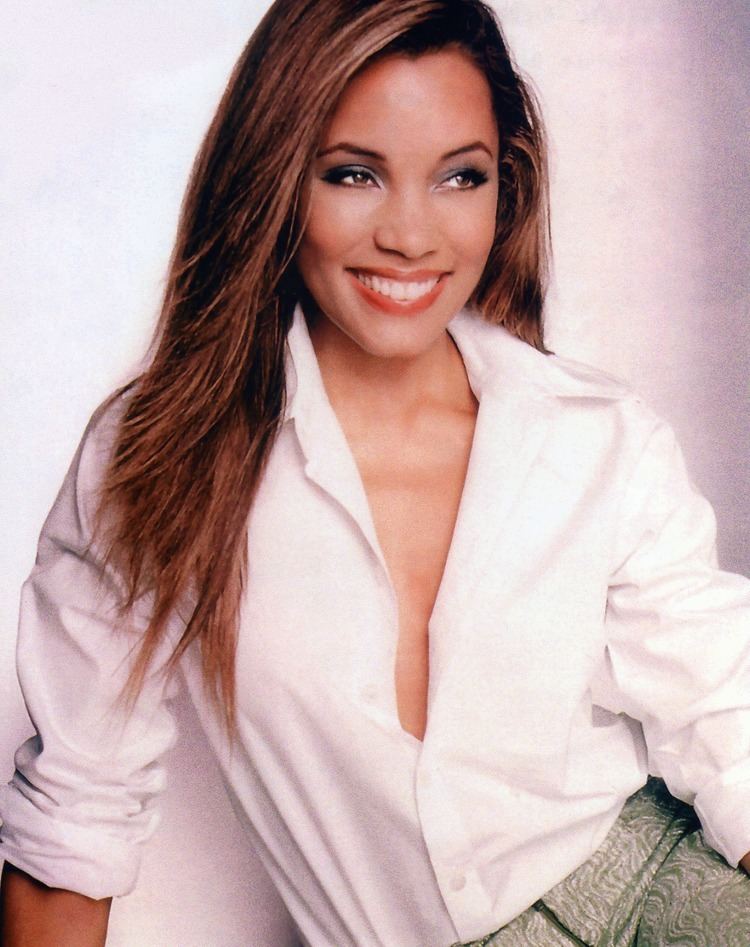 Michele is known for her role as Dr. Cleo Finch on the television series ER from 1999–2002 and her role as Det. Rene Sheppard on the final season of Homicide: Life on the Street. She also had a starring role in the short-lived television series Kevin Hill and a recurring role in New York Undercover. Michele played the role of Veronica Porsche Ali in the 2001 film Ali. She appeared in an episode of Law & Order: Special Victims Unit that aired in early 2007. She also appeared in two episodes of the fourth season of House as a doctor who had previously worked with the CIA. In 2009 Michele appeared in the Hallmark Channel original movie Relative Stranger with fellow ER cast member Eriq La Salle. In 2011, Michele had a recurring role on The CW teen drama Gossip Girl.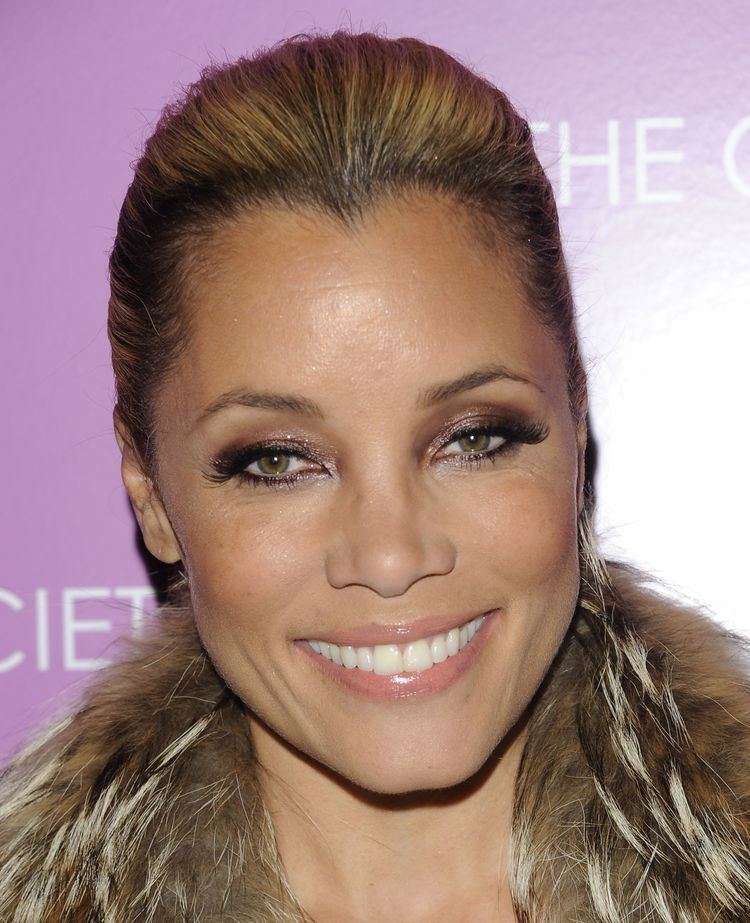 In 2005, TV Guide ranked Michele # 36 on its "50 Sexiest Stars of All Time" list. In 2012, she was named one of the "50 Hottest Biracial Women" by Complex Magazine.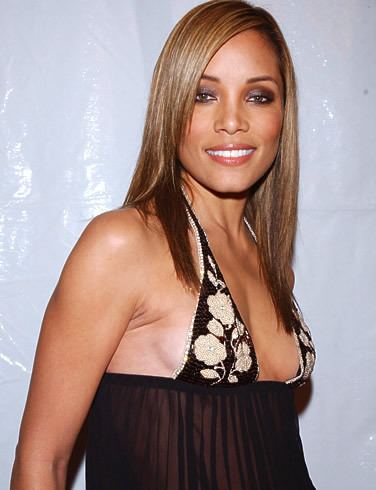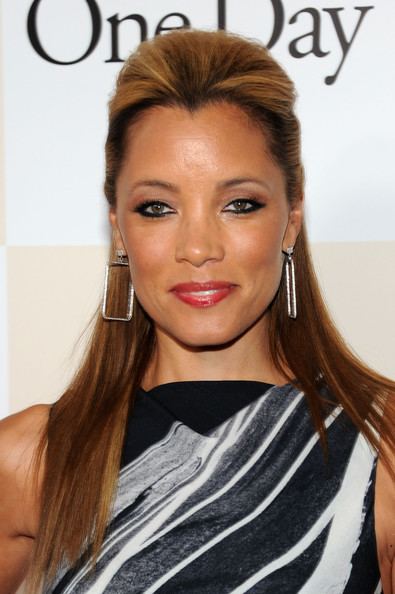 Filmography
Actress
2023
Drunk, Driving, and 17 (TV Movie)
as
Martha Wright
2023
Under His Influence
as
Casaundra
2019
Dynasty (TV Series)
as
Dominique Deveraux
- Catch 22 (2022) - Dominique Deveraux
- More Power to Her (2022) - Dominique Deveraux
- First Kidnapping and Now Theft (2022) - Dominique Deveraux (credit only)
- But a Drug Scandal? (2022) - Dominique Deveraux
- A Writer of Dubious Talent (2022) - Dominique Deveraux
- There's No One Around to Watch You Drown (2022) - Dominique Deveraux
- My Family, My Blood (2022) - Dominique Deveraux
- Ben (2022) - Dominique Deveraux
- Vicious Vendetta (2022) - Dominique Deveraux
- Do You Always Talk to Turtles (2022) - Dominique Deveraux
- There's No Need to Panic (2022) - Dominique Deveraux (credit only)
- I'll Settle for a Prayer (2022) - Dominique Deveraux
- Mind Your Own Business (2022) - Dominique Deveraux
- A Friendly Kiss Between Friends (2022) - Dominique Deveraux (credit only)
- The Only Thing That Counts Is Winning (2022) - Dominique Deveraux
- A Real Actress Could Do It (2022) - Dominique Deveraux (credit only)
- Devoting All of Her Energy to Hate (2022) - Dominique Deveraux (credit only)
- A Little Fun Wouldn't Hurt (2022) - Dominique Deveraux
- Go Catch Your Horse (2022) - Dominique Deveraux
- How Did the Board Meeting Go? (2022) - Dominique Deveraux
- That Holiday Spirit (2021) - Dominique Deveraux
- Let's Start Over Again (2021) - Dominique Deveraux
- Filled with Manipulations and Deceptions (2021) - Dominique Deveraux
- Affairs of State and Affairs of the Heart (2021) - Dominique Deveraux
- You Vicious, Miserable Liar (2021) - Dominique Deveraux (credit only)
- Everything Looks Wonderful, Joseph (2021) - Dominique Deveraux
- A Good Marriage in Every Sense (2021) - Dominique Deveraux
- Stars Make You Smile (2021) - Dominique Deveraux (credit only)
- The British Are Coming (2021) - Dominique Deveraux
- She Lives in a Showplace Penthouse (2021) - Dominique Deveraux
- But I Don't Need Therapy (2021) - Dominique Deveraux
- Go Rescue Someone Else (2021) - Dominique Deveraux (credit only)
- Everything but Facing Reality (2021) - Dominique Deveraux
- A Public Forum for Her Lies (2021) - Dominique Deveraux
- I Hate to Spoil Your Memories (2021) - Dominique Deveraux (credit only)
- Equal Justice for the Rich (2021) - Dominique Deveraux
- Your Sick and Self-Serving Vendetta (2021) - Dominique Deveraux
- The Birthday Party (2021) - Dominique Deveraux
- A Little Father-Daughter Chat (2021) - Dominique Deveraux (credit only)
- New Hopes, New Beginnings (2021) - Dominique Deveraux
- Everybody Loves the Carringtons (2021) - Dominique Deveraux
- The Aftermath (2021) - Dominique Deveraux
- Vows Are Still Sacred (2021) - Dominique Deveraux
- That Unfortunate Dinner (2021) - Dominique Deveraux
- My Hangover's Arrived (2020) - Dominique Deveraux (credit only)
- Robin Hood Rescues (2020) - Dominique Deveraux
- You Make Being a Priest Sound Like Something Bad (2020) - Dominique Deveraux (credit only)
- She Cancelled- (2020) - Dominique Deveraux
- Is the Next Surgery on the House? (2020) - Dominique Deveraux (credit only)
- Up a Tree (2020) - Dominique Deveraux
- That Wicked Stepmother (2020) - Dominique Deveraux
- You See Most Things in Terms of Black & White (2020) - Dominique Deveraux
- Battle Lines (2020) - Dominique Deveraux
- A Wound That May Never Heal (2020) - Dominique Deveraux (credit only)
- What Sorrows Are You Drowning? (2020) - Dominique Deveraux (credit only)
- The Caviar, I Trust, Is Not Burned (2020) - Dominique Deveraux
- The Sensational Blake Carrington Trial (2019) - Dominique Deveraux
- Shoot from the Hip (2019) - Dominique Deveraux
- A Used Up Memory (2019) - Dominique Deveraux
- Mother? I'm at la Mirage (2019) - Dominique Deveraux
- Something Desperate (2019) - Dominique Deveraux
- Wild Ghost Chase (2019) - Dominique Deveraux
- Caution Never Won a War (2019) - Dominique Deveraux
- Guilt Trip to Alaska (2019) - Dominique Deveraux
- Deception, Jealousy, and Lies (2019) - Dominique Deveraux
- Thicker Than Money (2019) - Dominique Deveraux
- New Lady in Town (2019) - Dominique Deveraux
2017
Queen Sugar (TV Series)
as
Darlene
- June 3, 2020 (2021) - Darlene
- May 19, 2020 (2021) - Darlene
- Your Passages Have Been Paid (2018) - Darlene
- Here Beside the River (2018) - Darlene
- On These I Stand (2017) - Darlene
- Heritage (2017) - Darlene
2017
Star (TV Series)
as
Ayanna Floyd
- Thirty Days to Famous (2018) - Ayanna Floyd
- Mrs. Rivera (2018) - Ayanna Floyd
- Take It or Leave It (2018) - Ayanna Floyd
- Let the Good Times Roll (2018) - Ayanna Floyd
- After the Set, It's the Afterparty (2018) - Ayanna Floyd (credit only)
- Forward (E)Motion (2018) - Ayanna Floyd (credit only)
- Dreamers (2018) - Ayanna Floyd (credit only)
- Take It to Church (2018) - Ayanna Floyd
- Rise from the Ashes (2018) - Ayanna Floyd (credit only)
- Climax (2017) - Ayanna Floyd
- A House Divided (2017) - Ayanna Floyd
- Ghetto Symphony (2017) - Ayanna Floyd
- Faking It (2017) - Ayanna Floyd
- May the Best Manager Win (2017) - Ayanna Floyd
- It Ain't Over (2017) - Ayanna Floyd
- FUA- Good Night! (2017) - Ayanna Floyd
- Insecure (2017) - Ayanna Floyd
- The Winner Takes It All (2017) - Ayanna Floyd
2016
MacGyver (TV Series)
as
Diane
- Murdoc + Handcuffs (2018) - Diane
- Scissors (2016) - Diane
2016
Blue Bloods (TV Series)
as
Lois Potter
- Unbearable Loss (2016) - Lois Potter
2015
The Following (TV Series)
as
Sheila
- A Hostile Witness (2015) - Sheila
2014
Delirium (TV Movie)
as
Elyse Hargrove
2011
Eden (TV Series)
as
Tara Martin
- Pilot (2011) - Tara Martin
2011
Gossip Girl (TV Series)
as
Jane
- I Am Number Nine (2011) - Jane
- The Fasting and the Furious (2011) - Jane
- Memoirs of an Invisible Dan (2011) - Jane
- Yes, Then Zero (2011) - Jane
2009
Relative Stranger (TV Movie)
as
Charlotte
2007
Judy's Got a Gun (TV Movie)
as
Pamela Coates
2007
House M.D. (TV Series)
as
Dr. Samira Terzi
- Ugly (2007) - Dr. Samira Terzi
- Whatever It Takes (2007) - Dr. Samira Terzi
2007
Law & Order: Special Victims Unit (TV Series)
as
Valerie Sennet
- Burned (2007) - Valerie Sennet
2006
Company Town (TV Short)
as
Bridget Wilson
2005
The Hunt for the BTK Killer (TV Movie)
as
Detective Baines
2004
Kevin Hill (TV Series)
as
Jessie Grey
- Losing Isn't Everything (2005) - Jessie Grey
- Sacrificial Lambs (2005) - Jessie Grey
- Through the Looking Glass (2005) - Jessie Grey
- The Monroe Doctrine (2005) - Jessie Grey
- In This Corner (2005) - Jessie Grey
- Only Sixteen (2005) - Jessie Grey
- Occupational Hazard (2005) - Jessie Grey
- A River in Egypt (2005) - Jessie Grey
- Man's Best Friend (2005) - Jessie Grey
- Homeland Insecurity (2005) - Jessie Grey
- Love Don't Live Here Anymore (2004) - Jessie Grey
- The Unexpected (2004) - Jessie Grey
- Going for the Juggler (2004) - Jessie Grey (credit only)
- Full Metal Jessie (2004) - Jessie Grey
- House Arrest (2004) - Jessie Grey
- Snack Daddy (2004) - Jessie Grey
- Gods and Monsters (2004) - Jessie Grey
- Homework (2004) - Jessie Grey
- Making the Grade (2004) - Jessie Grey
- The Good Life (2004) - Jessie Grey
- Pilot (2004) - Jessie Grey
2003
How to Lose a Guy in 10 Days
as
Spears
2002
Dark Blue
as
Beth Williamson
1999
ER (TV Series)
as
Cleo Finch
- On the Beach (2002) - Cleo Finch
- I'll Be Home for Christmas (2001) - Cleo Finch
- Quo Vadis? (2001) - Cleo Finch
- Partly Cloudy, Chance of Rain (2001) - Cleo Finch
- If I Should Fall from Grace (2001) - Cleo Finch
- Supplies and Demands (2001) - Cleo Finch (credit only)
- Start All Over Again (2001) - Cleo Finch
- Never Say Never (2001) - Cleo Finch
- Blood, Sugar, Sex, Magic (2001) - Cleo Finch
- The Longer You Stay (2001) - Cleo Finch
- Four Corners (2001) - Cleo Finch
- Rampage (2001) - Cleo Finch
- Where the Heart Is (2001) - Cleo Finch
- Fear of Commitment (2001) - Cleo Finch
- Sailing Away (2001) - Cleo Finch
- April Showers (2001) - Cleo Finch
- Survival of the Fittest (2001) - Cleo Finch
- Witch Hunt (2001) - Cleo Finch
- The Crossing (2001) - Cleo Finch
- A Walk in the Woods (2001) - Cleo Finch
- Thy Will Be Done (2001) - Cleo Finch
- Surrender (2001) - Cleo Finch (credit only)
- Rock, Paper, Scissors (2001) - Cleo Finch
- Piece of Mind (2001) - Cleo Finch
- The Greatest of Gifts (2000) - Cleo Finch
- The Dance We Do (2000) - Cleo Finch
- Rescue Me (2000) - Cleo Finch
- The Visit (2000) - Cleo Finch
- Flight of Fancy (2000) - Cleo Finch
- Benton Backwards (2000) - Cleo Finch
- Mars Attacks (2000) - Cleo Finch
- Sand and Water (2000) - Cleo Finch
- Homecoming (2000) - Cleo Finch
- May Day (2000) - Cleo Finch
- Such Sweet Sorrow (2000) - Cleo Finch (credit only)
- Loose Ends (2000) - Cleo Finch
- The Fastest Year (2000) - Cleo Finch
- Match Made in Heaven (2000) - Cleo Finch
- Viable Options (2000) - Cleo Finch
- Under Control (2000) - Cleo Finch
- Be Patient (2000) - Cleo Finch
- All in the Family (2000) - Cleo Finch
- Be Still My Heart (2000) - Cleo Finch
- Abby Road (2000) - Cleo Finch
- The Domino Heart (2000) - Cleo Finch
- Family Matters (2000) - Cleo Finch
- How the Finch Stole Christmas (1999) - Cleo Finch
- Great Expectations (1999) - Cleo Finch
- Humpty Dumpty (1999) - Cleo Finch
- The Peace of Wild Things (1999) - Cleo Finch
- Truth & Consequences (1999) - Cleo Finch
- Sins of the Fathers (1999) - Cleo Finch
- Greene with Envy (1999) - Cleo Finch
- Last Rites (1999) - Cleo Finch
- Leave It to Weaver (1999) - Cleo Finch
2000
Homicide: The Movie (TV Movie)
as
Det. Rene Sheppard
1998
Homicide: Life on the Street (TV Series)
as
Rene Sheppard
- Forgive Us Our Trespasses (1999) - Rene Sheppard
- The Why Chromosome (1999) - Rene Sheppard
- Lines of Fire (1999) - Rene Sheppard (credit only)
- Identity Crisis (1999) - Rene Sheppard
- Self Defense (1999) - Rene Sheppard
- Zen and the Art of Murder (1999) - Rene Sheppard
- Truth Will Out (1999) - Rene Sheppard
- Sideshow (1999) - Rene Sheppard
- A Case of Do or Die (1999) - Rene Sheppard
- Homicide.com (1999) - Rene Sheppard
- The Same Coin (1999) - Rene Sheppard
- Bones of Contention (1999) - Rene Sheppard
- Shades of Gray (1999) - Rene Sheppard
- Kellerman, P.I.: Part 2 (1998) - Rene Sheppard
- Kellerman, P.I.: Part 1 (1998) - Rene Sheppard
- Wanted Dead or Alive: Part 2 (1998) - Rene Sheppard
- Wanted Dead or Alive: Part 1 (1998) - Rene Sheppard
- Red, Red Wine (1998) - Rene Sheppard
- The Twenty Percent Solution (1998) - Rene Sheppard
- Just an Old Fashioned Love Song (1998) - Rene Sheppard
- Brotherly Love (1998) - Rene Sheppard
- La Famiglia (1998) - Rene Sheppard
1999
Law & Order (TV Series)
as
Rene Sheppard
- Sideshow (1999) - Rene Sheppard
1998
Creature (TV Mini Series)
as
Tauna
- Night 2 (1998) - Tauna
- Night 1 (1998) - Tauna
1998
The Substitute 2: School's Out (TV Movie)
as
Kara Lavelle
1998
Players (TV Series)
as
Sylvie
- Con-tinental (1998) - Sylvie
1997
The Sixth Man
as
R.C. St. John
1995
C.P.W. (TV Series)
as
Nikki Sheridan
- You Belong to Me! (1996) - Nikki Sheridan (credit only)
- Mermaids Strike Better (1996) - Nikki Sheridan (credit only)
- Everything Has Its Price (1996) - Nikki Sheridan (credit only)
- Out on Bail (1996) - Nikki Sheridan
- End of a Marriage (1996) - Nikki Sheridan
- Public Execution (1996) - Nikki Sheridan (credit only)
- Guess Who's Come to Annoy You? (1996) - Nikki Sheridan
- Hour of the Devil (1996) - Nikki Sheridan
- Allen Strikes Back (1995) - Nikki Sheridan
- She Danced Only One Summer (1995) - Nikki Sheridan
- Showgirls (1995) - Nikki Sheridan
- Behind Your Back (1995) - Nikki Sheridan
- The History of Gil and Rachel (1995) - Nikki Sheridan
- With the Weapons of a Mrs. (1995) - Nikki Sheridan
- When I Deceive You- (1995) - Nikki Sheridan
- Lunar Eclipse (1995) - Nikki Sheridan
- Intrigues (1995) - Nikki Sheridan
- Days of Thunder (1995) - Nikki Sheridan
- The Best, False Friend (1995) - Nikki Sheridan
- Chess Moves (1995) - Nikki Sheridan
- Stephanie and the Wolves (1995) - Nikki Sheridan
1994
New York Undercover (TV Series)
as
Sandra
- Catman Comes Back (1995) - Sandra
- Downtown Girl (1995) - Sandra
- The Shooter (1995) - Sandra
- You Get No Respect (1995) - Sandra
- Private Enemy No. 1 (1995) - Sandra
- Blondes Have More Fun (1994) - Sandra
- The Eyewitness Blues (1994) - Sandra
- Missing (1994) - Sandra
- Garbage (1994) - Sandra
- To Protect and Serve (1994) - Sandra
- Pilot (1994) - Sandra
- School Ties (1994) - Sandra
1993
Trade Winds (TV Mini Series)
as
Maxine Phillips
- Episode #1.2 (1993) - Maxine Phillips
- Episode #1.3 (1993) - Maxine Phillips
- Episode #1.1 (1993) - Maxine Phillips
1992
Dangerous Curves (TV Series)
as
Holly Williams
- Strangers (1993) - Holly Williams
- One Witness Too Many (1993) - Holly Williams
- My Eyes Abhor You (1993) - Holly Williams
- Lovers and Other Losers (1993) - Holly Williams
- The Abyss (1993) - Holly Williams
- Crack Up (1993) - Holly Williams
- Flashback (1993) - Holly Williams
- One Man's Fantasy (1993) - Holly Williams
- Let Us Prey (1993) - Holly Williams
- What You Don't Know Can Kill You (1993) - Holly Williams
- Rainbow Serpent (1993) - Holly Williams
- The French Defection (1993) - Holly Williams
- Cross Your Heart (1992) - Holly Williams
- Triangle (1992) - Holly Williams
- Vendetta (1992) - Holly Williams
- In the Name of Love (1992) - Holly Williams
- Paint by Numbers (1992) - Holly Williams
- Old Acquaintance (1992) - Holly Williams
- Muscle Boys (1992) - Holly Williams
- The Spanish Connection (1992) - Holly Williams
- Daddy Dearest (1992) - Holly Williams
- Death by Chocolate (1992) - Holly Williams
- Obsession (1992) - Holly Williams
- With Intent to Kill (1992) - Holly Williams
- Killing Rock (1992) - Holly Williams
- A Touch of Crass (1992) - Holly Williams
- Deadlier Than the Male (1992) - Holly Williams
- Back- and to the Left (1992) - Holly Williams
- Nightmare (1992) - Holly Williams
- Cast the First Stone (1992) - Holly Williams
- Die Laughing (1992) - Holly Williams
- Deathwatch (1992) - Holly Williams
- Auld Lang Syne (1992) - Holly Williams
- An Eye for an Eye (1992) - Holly Williams
1991
Private Times (TV Movie)
1990
Def by Temptation
as
Lady #6
1988
1st & Ten (TV Series)
as
Gillian
- Saturday, Bloody Saturday (1988) - Gillian (as Michael Michelle)
Producer
2017
The Moodys (Documentary short) (executive producer)
2017
MEN: The Dreamer (Documentary short) (executive producer)
Self
2008
Entertainment Tonight (TV Series)
as
Self / Self - Guest Co-Host
- Episode #41.17 (2021) - Self - Guest Co-Host
- Episode #40.257 (2021) - Self
- Episode dated 22 August 2008 (2008) - Self
2021
Tamron Hall (TV Series)
as
Self
- Michael Michele/Boris Kodjoe/Jillian Mercado (2021) - Self
2021
The Talk (TV Series)
as
Self
- Jerry O'Connell/David Begnaud/Audra McDonald/Michael Michele (2021) - Self
2020
The Paley Center Presents Law & Order: Before They Were Stars (TV Special documentary)
as
Archival
2016
Unsung Hollywood (TV Series documentary)
as
Self
- New York Undercover (2016) - Self
2002
Last Call with Carson Daly (TV Series)
as
Self / Self - Guest
- Episode dated 21 October 2004 (2004) - Self
- Michael Michele/Ja Rule (2002) - Self - Guest
2004
Tavis Smiley (TV Series)
as
Self
- Episode dated 6 August 2004 (2004) - Self
2004
Dennis Miller (TV Series)
as
Self
- Episode dated 20 July 2004 (2004) - Self
2003
The Late Late Show with Craig Kilborn (TV Series)
as
Self
- Episode dated 20 July 2004 (2004) - Self
- Episode dated 28 February 2003 (2003) - Self
2003
The Oprah Winfrey Show (TV Series)
as
Self
- Episode dated 30 December 2003 (2003) - Self
2001
HBO First Look (TV Series documentary short)
as
Self
- Ali (2001) - Self
2001
The Making of 'Ali' (TV Movie documentary)
as
Self
2001
Mad TV (TV Series)
as
Self
- Episode #7.10 (2001) - Self
2001
My VH1 Music Awards (TV Special)
as
Self
2001
The 53rd Annual Primetime Emmy Awards (TV Special)
2001
Won't Anybody Listen (Documentary)
as
Self
2001
7th Annual Screen Actors Guild Awards (TV Special)
as
Self - Nominee
2001
3rd Annual TV Guide Awards (TV Special)
as
Self
2001
The 27th Annual People's Choice Awards (TV Special)
as
Self
2000
2000 Essence Awards (TV Special)
as
Self
2000
The Rosie O'Donnell Show (TV Series)
as
Self / Self - Guest
- Episode dated 21 December 2000 (2000) - Self
- Episode dated 21 June 2000 (2000) - Self
- Episode dated 25 February 2000 (2000) - Self - Guest
2000
31st NAACP Image Awards (TV Special)
as
Self
2000
The Martin Short Show (TV Series)
as
Self
- Episode #1.93 (2000) - Self
1999
The Tonight Show with Jay Leno (TV Series)
as
Self
- Episode #7.57 (1999) - Self
1999
Late Night with Conan O'Brien (TV Series)
as
Self - Guest
- Kevin Nealon/Ed Byrne/Michael Michele (1999) - Self - Guest
1997
Oddville, MTV (TV Series)
as
Self
- Episode dated 23 June 1997 (1997) - Self
1995
Soul Train (TV Series)
as
Self - Guest Host
- Naughty by Nature/Brian McKnight/E-40 (1995) - Self - Guest Host
1991
Into the Night (TV Series)
as
Self
- Episode dated 27 May 1991 (1991) - Self
References
Michael Michele Wikipedia
(Text) CC BY-SA