Occupation(s)

Musician




Role

Musician




Name

Ian McDonald




Years active

1968–present







Born

25 June 1946 (age 69) Osterley, Middlesex (

1946-06-25

)


Instruments

Saxophone, flute, clarinet, guitar, keyboards, vibraphone, vocals




Website

allmusic.com/ian mcdonald




Music groups

King Crimson (1968 – 1969)




Genres

Rock music, Progressive rock, Jazz fusion, Hard rock




Albums

In the Court of the Crimson, McDonald and Giles, Drivers Eyes




Similar People

Michael Giles, Peter Sinfield, Mick Jones, Mel Collins, Robert Fripp




Associated acts

King Crimson Foreigner



Ian mcdonald let there be light 1999
Ian McDonald (born 25 June 1946) is an English multi-instrumental musician, best known as a founder member of progressive rock band King Crimson, formed in 1969, and of the hard rock band Foreigner in 1976. He is well known as a rock session musician, predominantly as a saxophonist. He also plays keyboards, flute, vibraphone and guitar.
Contents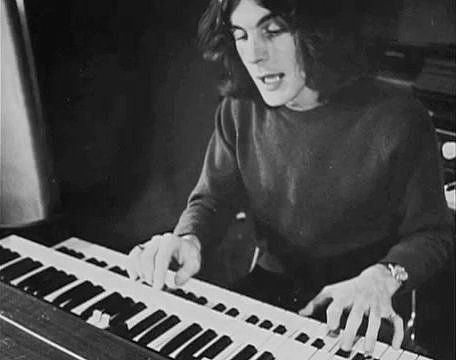 Boffobits 8 john wetton rip on red ian mcdonald roxy music and a call from robert fripp
Biography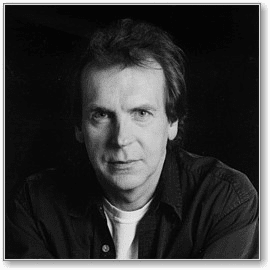 Born in Osterley, Middlesex, McDonald served five years in the British Army as a bandsman. His music talent ranged from classical orchestra to dance bands to rock. In 1969, he was in King Crimson's initial line up, which recorded their first album In the Court of the Crimson King. McDonald and drummer Michael Giles departed and formed a spin-off group that released one album titled McDonald and Giles. He reappeared in King Crimson in 1974 and intended to rejoin the band as a full member but did not get the opportunity to do so given Fripp's decision to split the band.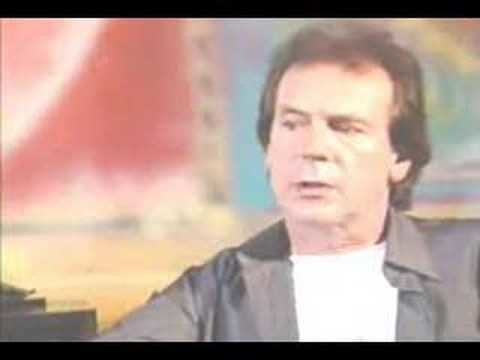 He became a founding member of the band Foreigner in 1976, for whom he played guitar as well as his woodwinds and keyboards. He has been a session musician and appeared in the recording of the hit single "Get It On (Bang a Gong)" by T. Rex, and recordings by Linda Lewis, Christine Harwood amongst others. He also has some production credits to his name, including albums by Fruupp, Darryl Way's Wolf and Fireballet. In 1999, he released a solo album, Drivers Eyes.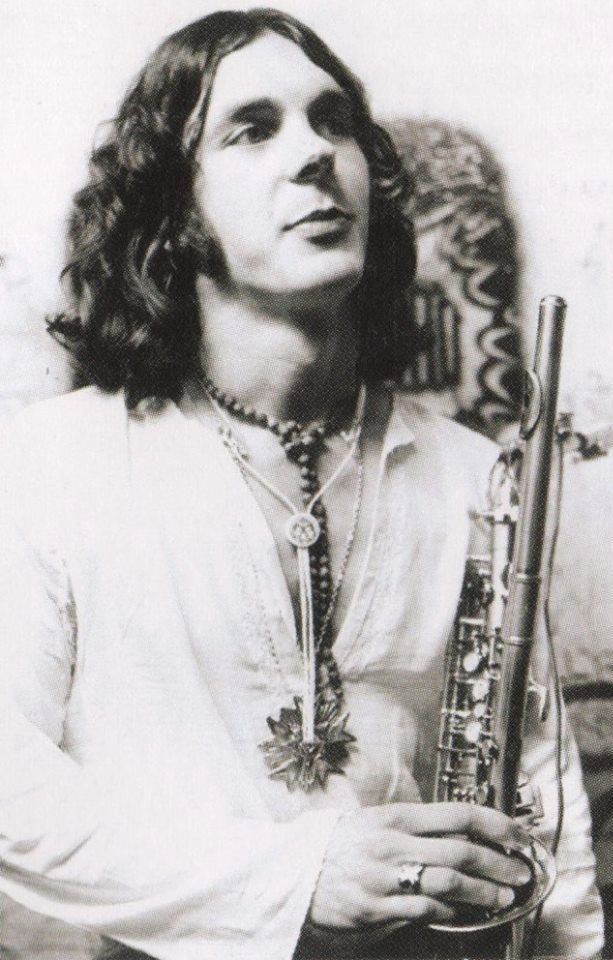 In 1997, the release of the King Crimson four CD set Epitaph, consisting of rare live recordings of the 1969 version of King Crimson, renewed interest in the early Crimson material. Out of that interest, the 21st Century Schizoid Band was formed in 2002 and several tours and live albums have followed. The band includes former King Crimson members Michael Giles (drums and percussion), Peter Giles (bass), McDonald (sax, flute, keyboards), Mel Collins (alto/tenor sax, flute, keyboards) and also Jakko Jakszyk from Level 42 on guitar and lead vocals. After the first tour Michael Giles was replaced with another former King Crimson drummer Ian Wallace, who has since died.
McDonald has contributed saxophone and flute to several tracks on Judy Dyble's 2009 release, Talking With Strangers. The album sees McDonald reunited with former King Crimson bandmate Robert Fripp on the 20-minute "Harpsong".
On 28 July 2009, McDonald made a guest appearance with Asia during their opening set for Yes at the Tower Theater in Upper Darby, Philadelphia. McDonald played flute, clarinet, saxophone and sang backing vocals for "In the Court of the Crimson King" and also returned for the encore to sing backing vocals for "Heat of the Moment". His guest appearance on "In the Court of the Crimson King" is featured as a bonus track on Asia's 2011 DVD release, "Spirit of the Night: Live".
On 14 May 2010 (Sherman Theatre, Stroudsburg, Pennsylvania) and 15 May 2010 (Trump Taj Mahal Casino Resort, Atlantic City, New Jersey), Ian made guest appearances during "An Intimate Evening with Keith Emerson and Greg Lake". Played flute and shared lead vocals/vocal harmonies with Greg Lake on "I Talk to the Wind" while playing solo flute on "Lucky Man". For these two songs, it was "Emerson, Lake & McDonald".
In 2010, Ian provided alto sax, flute and percussion textures to Beautiful Accident, the debut album by progressive blues band, Third International. One track, "Penitentiary" was co-written by Ian with Third International frontman, Andrew Pearson.
In 2011, the ever-eclectic McDonald began working with long-time neighbour Lynnea Benson and her husband Ted Zurkowski, directors of New York City's Frog and Peach Theatre Company, which specialises in off-Broadway productions and readings of Shakespearean plays. In collaboration with Zurkowski, McDonald composed and performed guitar and piano music to accompany select Frog and Peach Shakespearean productions and readings: Julius Caesar, Two Gentleman of Verona, Hamlet, A Midsummer Nights Dream, King Lear, The Taming of the Shrew and Measure for Measure. In addition, Ian became involved with Zurkowski' band, Honey West, the self-described "US/UK Indie Rock Country Fusion Invasion" band where he is providing lead guitar, flute, sax, keyboards and background vocals to their current NYC live performances and to their second album, "Bad Old World," released in May 2017.
With Giles, Giles and Fripp
The Cheerful Insanity of Giles, Giles and Fripp (1968) (1992 CD reissue has bonus track, "Under The Sky," which Ian McDonald played acoustic guitar/flute, sang vocals and co-wrote with Peter Sinfield)
The Brondesbury Tapes (1968 demo recordings, released 2001) (Ian McDonald contributed clarinet, flute, guitar, saxophone and vocals)
Metamorphosis (2001) (Edited in vinyl only)
With King Crimson
In the Court of the Crimson King (#28 US, #5 UK) (1969)
Red (#66 US, #45 UK) (1974) (Ian McDonald played alto saxophone as a guest instrumentalist)
A Young Person's Guide to King Crimson (1976)
The Compact King Crimson (1986)
Heartbeat: The Abbreviated King Crimson (1991)
Frame by Frame: The Essential King Crimson (1991)
Sleepless: The Concise King Crimson (1993)
Epitaph (1969 live recording) (1997)
Live at the Marquee (1969 live recording) (1998)
Cirkus: The Young Persons' Guide to King Crimson Live (1999)
The Beginners' Guide to the King Crimson Collectors' Club (2000)
Live in Hyde Park (1969 live recording) (2000)
Live at Fillmore East (1969 live recording) (2004)
The 21st Century Guide to King Crimson - Volume One - 1969–1974 (2004)
The Condensed 21st Century Guide to King Crimson (2006)
40th Anniversary Tour Box (2008)
The Elements of King Crimson (2014)
Additionally, McDonald is credited as co-composer of "Cat Food" and "The Devil's Triangle" from In the Wake of Poseidon, even though he didn't play on the album.
With McDonald and Giles
McDonald and Giles (1971)
With Foreigner
Foreigner (#4 US) (1977)
Double Vision (#3 US, #32 UK) (1978)
Head Games (#5 US) (1979)
Records (#10 US, #58 UK) (1982)
The Very Best ... and Beyond (#123 US, #19 UK) (1992)
Classic Hits Live/Best Of Live (1993)
JukeBox Heroes: The Best Of (1994)
The Best of Ballads– I Want to Know What Love Is (1998)
The Platinum Collection (1999)
Hot Blooded And Other Hits (2000)
Jukebox Heroes: The Foreigner Anthology (2000)
Complete Greatest Hits (#80 US) (2002)
The Definitive (#33 UK) (2002)
Hot Blooded And Other Hits (2004)
The Essentials (2005)
The Definitive Collection (2006)
The Very Best of Toto & Foreigner (2007)
No End in Sight: The Very Best of Foreigner (#132 US) (2008)
Can't Slow Down (#29 US) (2009)
The Complete Atlantic Studio Albums 1977-1991 (2014)
With Ian Lloyd
Ian Lloyd (1976)
3WC (Third Wave Civilization) (1980) (co-producer for one song, "Trouble")
With Steve Hackett
Genesis Revisited (1997)
The Tokyo Tapes (1998)
Darktown (1999)
To Watch The Storms (2003)
With John Wetton
Hazy Monet Live In New York City May 27, 1997 (1999)
Welcome to Heaven / Sinister (2000)
Solo album
Drivers Eyes (1999)
With 21st Century Schizoid Band
Official Bootleg V.1 (2002)
Live in Japan (2003)
Live in Japan (2003) (DVD)
Live in Italy (2003)
Pictures of a City – Live in New York (2006)
With Honey West
Bad Old World (to be released on May 19, 2017)
As producer or guest instrumentalist
Christine Harwood Nice To Meet Miss Christine (1970) (guest instrumentalist)
Centipede Septober Energy (1971) (guest instrumentalist)
Linda Lewis Say No More (1971) (guest instrumentalist)
T. Rex Electric Warrior (#32 US, #1 UK) (1971) (guest instrumentalist)
Silverhead Sixteen and Savaged (1973) (guest instrumentalist)
Herbie Mann London Underground (1973) (guest instrumentalist)
Darryl Way's Wolf Canis Lupus (1973) (producer and guest instrumentalist)
Keith Christmas Brighter Day (1974) (guest instrumentalist)
Fruupp Modern Masquerades (1975) (producer and guest instrumentalist)
Fireballet Night on Bald Mountain (1975) (producer and guest instrumentalist)
Ian Lloyd Ian Lloyd (1976) (guest instrumentalist)
Steve Taylor On the Fritz (1985) (co-producer and guest instrumentalist)
Jesse Taylor Is Dead Jesse Taylor Is Dead (1996) (guest instrumentalist)
Various Artists To Cry You a Song: A Collection of Tull Tales (1996) (Jethro Tull tribute album) (guest instrumentalist)
Nari Matsuura Pianist (1997) (co-producer)
The Wallace/Trainor Conspiracy Take A Train (1998) (guest instrumentalist)
Park Stickney Action Harp Play Set (2000) (producer and guest instrumentalist)
Waking in the Blue Isn't It Pretty to Think So (2003) (guest instrumentalist)
Ian Wallace Happiness With Minimal Side Effects (2003) (guest instrumentalist)
Unu Pangaea (2004) (guest instrumentalist)
Wetton/Downes Icon (2006) (guest instrumentalist)
Jakko Jakszyk The Bruised Romantic Glee Club (2006) (guest instrumentalist)
Judy Dyble Talking With Strangers (2009) (guest instrumentalist)
Vince Martell Endless High (2009) (guest instrumentalist)
Third International Beautiful Accident (2010) (guest instrumentalist)
Asia Spirit of the Night: Live (2011) (guest instrumentalist)
As soundtrack composer
Success Stories with Bruce Jenner (1987) (Nationally Syndicated CBS Television Show)
Wachenröder (1998) (Sega Saturn video game)
References
Ian McDonald (musician) Wikipedia
(Text) CC BY-SA