Michael Flynn




La Salle University




Statistician






Michael Francis Flynn


1947 (age 67–68)

Easton, Pennsylvania, USA




Robert A. Heinlein Award




The Journeyman: In the Stone House




Hugo Award for Best Novelette




Eifelheim, The January Dancer, The Wreck of the River of Stars, Fallen Angels, Rogue Star




Jerry Pournelle, Larry Niven, Kevin Flynn, Robert A Heinlein
Michael Francis Flynn (born 1947) is an American statistician and science fiction author.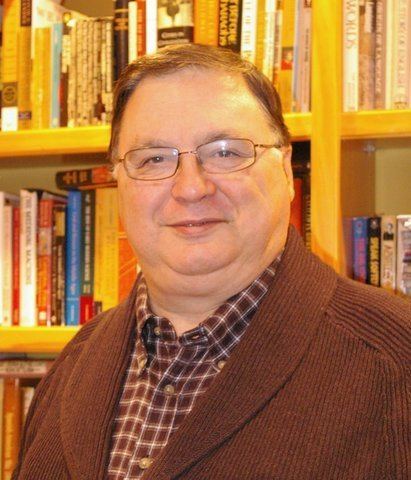 Nearly all of Flynn's work falls under the category of hard science fiction, although his treatment of it can be unusual since he has applied the rigor of hard science fiction to "softer" sciences such as sociology in works such as In the Country of the Blind. Much of his short fiction has appeared in Analog Science Fiction and Fact.
Flynn was born in Easton, Pennsylvania. He earned a B.A. in Mathematics from La Salle University and an M.S. in topology from Marquette University.
He has been employed as an industrial quality engineer and statistician.
Flynn has been nominated for Hugo Awards seven times:
1987 novella "Eifelheim"
1988 novella "The Forest of Time"
1995 novella "Melodies of the Heart"
2005 novelette "The Clapping Hands of God"
2007 novelette "Dawn, and Sunset, and the Colours of the Earth"
2007 novel Eifelheim (Based on the 1987 novella)
2015 novelette "The Journeyman: In the Stone House"
Flynn has twice won the Prometheus Award, first for his novel In the Country of the Blind, and then for the novel Fallen Angels, co-written with Larry Niven and Jerry Pournelle, which also won the Seiun Award.
The story "House of Dreams" won a Theodore Sturgeon Award in 1998.
Michael Flynn was the first author winner of the Robert A. Heinlein Medal, a lifetime achievement award given by the Heinlein Society on the advice of its Awards Committee (Dr. Yoji Kondo, Chairman). Other Heinlein Medal winners include Greg Bear, Larry Niven, and Jerry Pournelle.
Michael Flynn (writer) Wikipedia