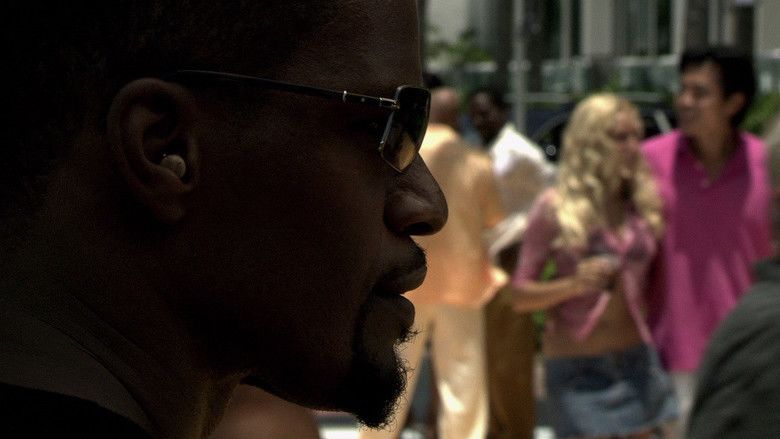 While working an undercover prostitute sting operation in a nightclub to arrest a pimp named Neptune, Miami-Dade Police detectives James "Sonny" Crockett and Ricardo "Rico" Tubbs receive a frantic phone call from their former informant Alonzo Stevens. Stevens reveals that he's leaving town, and, believing his wife Leonetta to be in immediate danger, asks Rico to check on her. Crockett learns that Stevens was working as an informant for the FBI but has been compromised. Crockett and Tubbs quickly contact FBI Special Agent in Charge John Fujima and warn him about Stevens' safety. Tracking down Stevens through a vehicle transponder and aerial surveillance, Crockett and Tubbs stop him along I-95. Stevens reveals that a Colombian cartel had become aware that Russian undercovers (now dead) were working with the FBI, and had threatened to murder Leonetta via a C-4 necklace bomb if he didn't confess. Rico, learning of Leonetta's death by telephone call, tells Alonzo that he doesn't have to go home. Hearing this, the grief-stricken Stevens commits suicide by walking in front of an oncoming semi truck.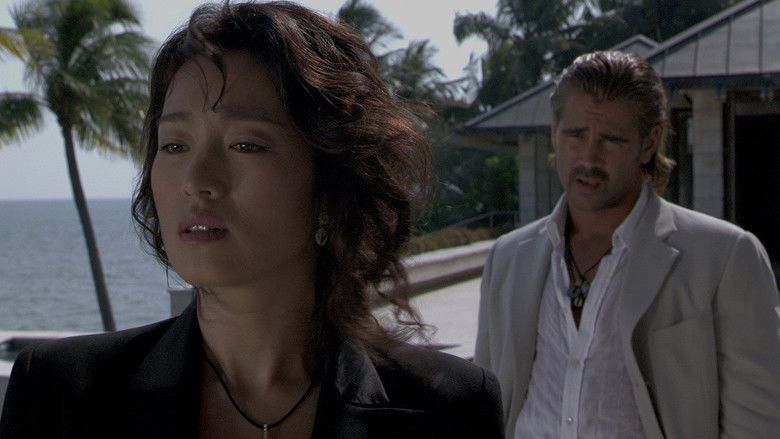 En route to the murder scene, Sonny and Rico receive a call from Lt. Martin Castillo and are instructed to stay away. He tells them to meet him downtown, where they are introduced in person to John Fujima, head of the Florida Joint Inter-Agency Task Force between the FBI, the DEA, and ICE. Crockett and Tubbs berate Fujima for the errors committed and inquire as to why the MDPD wasn't involved. Fujima reveals that the Colombian group is highly sophisticated and run by José Yero, initially thought to be the cartel's leader. Fujima enlists Crockett and Tubbs, making them Organized Crime Drug Enforcement Task Force deputies, to help, and they continue the investigation by looking into go-fast boats coming from the Caribbean, delivering loads of narcotics from the Colombians. They then use their Miami informant contacts to set up a meet and greet with the cartel.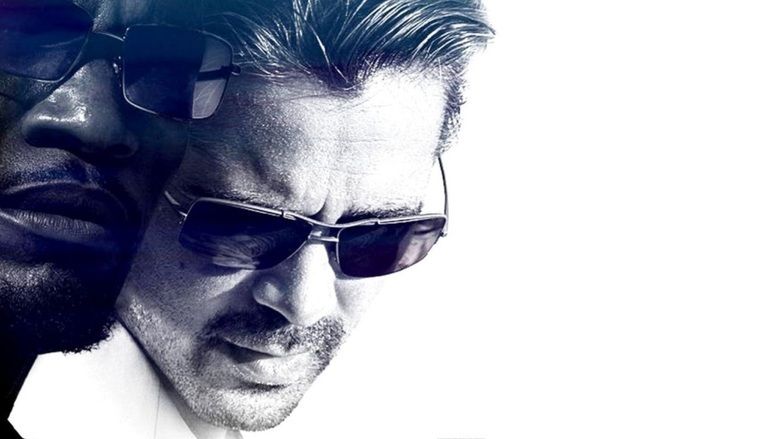 Posing as drug smugglers, Sonny and Rico offer their services to Yero, the cartel's security and intelligence man. After a high tension meeting they pass screening and are introduced to Arcangel de Jesus Montoya, South Florida's drug trafficking kingpin. In the course of their investigation, Crockett and Tubbs learn that the cartel is using the Aryan Brotherhood to distribute drugs, and is supplying them with state-of-the-art weaponry (which they had used to kill the Russian undercovers). Crockett and Montoya's financial adviser and lover Isabella begin a secret romance and Tubbs begins to fear for the team's safety. Those fears are soon realized as Trudy, the unit's intelligence agent and Rico's girlfriend, is kidnapped by the Aryan Brotherhood by Yero's order, who never trusted Crockett and Tubbs. The Aryan Brotherhood demand for Crockett and Tubbs to deliver the cartel's load directly to them. With Lt. Castillo's help, the unit triangulates Trudy's location to a mobile home in a trailer park and perform a rescue, but she is critically injured when Tubbs fails to evacuate her before a bomb is remotely detonated by Yero. Soon afterwards, Yero reveals Isabella's betrayal to Montoya and captures her. In the showdown, Crockett and Tubbs face off against Yero, his men, and the Aryan Brotherhood at the port of Miami.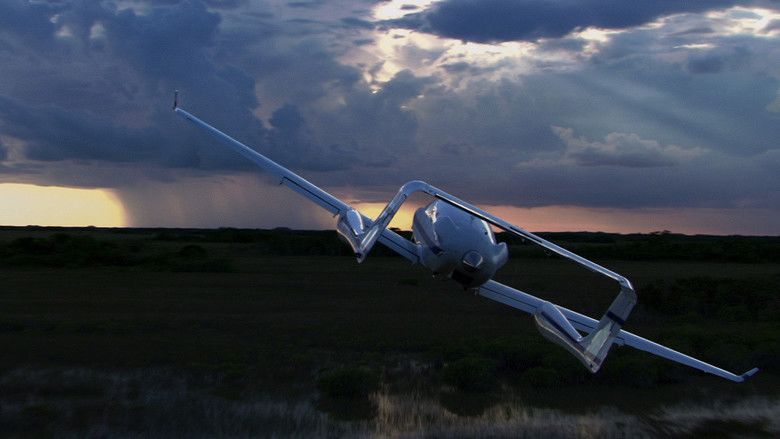 During the firefight, Crockett begins to call in backup. When Isabella sees his police shield and radio, she realizes that he's a cop. Betrayed, she demands that Crockett tell her who he really is. Tubbs guns down Yero as he attempts to shoot his way to safety. After the gunfight, Crockett takes Isabella to a police safe house and tells her she will have to leave the country and return to her home in Cuba. Meanwhile, Tubbs is keeping watch on Trudy in hospital, and she begins to recover.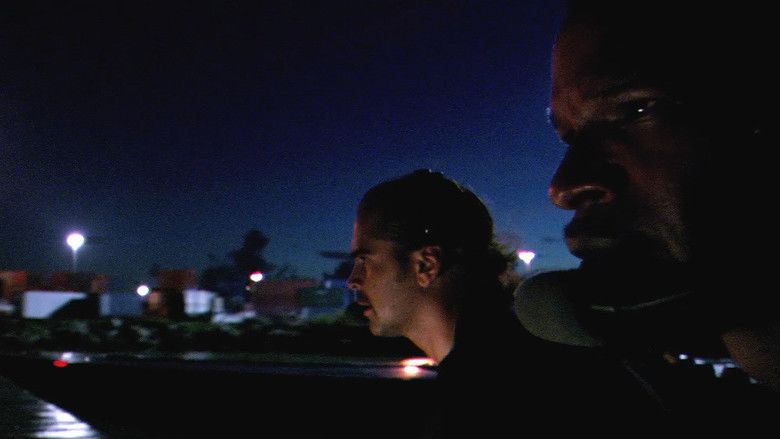 Gong Li as Isabella
Luis Tosar as Arcangel de Jesus Montoya
John Ortiz as José Yero
Ciarán Hinds as FBI Agent John Fujima
Isaach De Bankolé as Neptune
John Hawkes as Alonzo Stevens
Tom Towles as Coleman
Eddie Marsan as Nicholas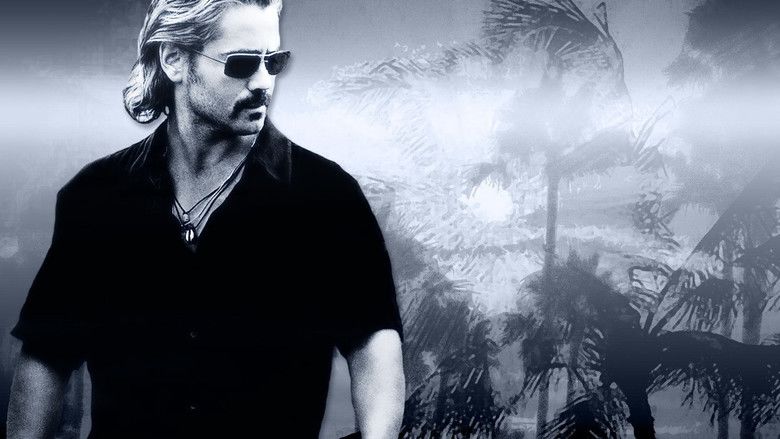 Jamie Foxx brought up the idea of a Miami Vice film to Michael Mann during a party for Ali. This led Michael Mann to revisit the series he helped create.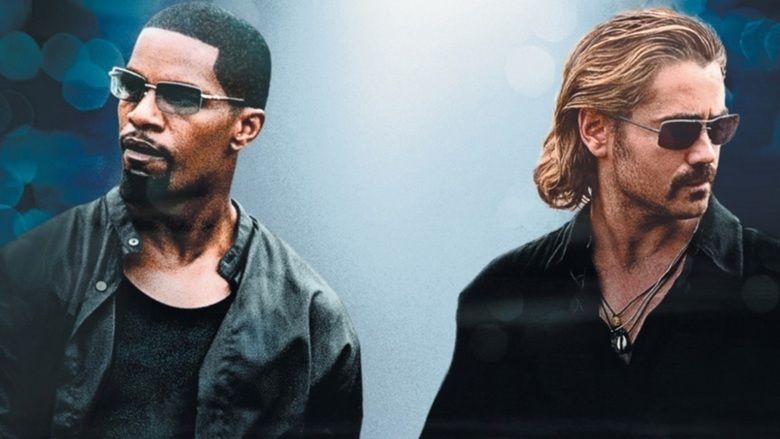 Like Collateral, which also starred Foxx, most of the film was shot with the Thomson Viper Filmstream Camera, while Super 35 was used for high-speed and underwater shots. Cinematographer Dion Beebe was also Collateral's cinematographer.
The suits that Jamie Foxx wore in the film were designed by noted fashion designer Ozwald Boateng. He had worked with Foxx in the past and caught Mann's eye, who then asked him to work on the film. Michael Kaplan was responsible for the costume design overall.
The film, shot on location in the Caribbean, Uruguay (the seaside resort Atlántida, the old building of the Carrasco International Airport, the "Rambla" and the Old City of Montevideo), Paraguay (Ciudad del Este) and South Florida, lost seven days of filming to Hurricanes Katrina, Rita, and Wilma. The delays led to a budget of what some insiders claimed to be over $150 million, though Universal Pictures says it cost $135 million. Several crew members criticized Mann's decisions during production, which featured sudden script changes, filming in unsafe weather conditions, and choosing locations that "even the police avoid, drafting gang members to work as security".
Foxx was also characterized as unpleasant to work with. He refused to fly commercially, forcing Universal to give him a private jet. He also wouldn't participate in scenes on boats or planes. After gunshots were fired on set in the Dominican Republic on October 24, 2005, Foxx packed up and refused to return; this forced Mann to re-write the film's ending, which some crew members characterized as less dramatic than the original. Foxx, who won an Academy Award after signing to do Miami Vice, was also reputed to complain about co-star Farrell's larger salary, which Foxx felt didn't reflect his new status as an Oscar winner; consequently, reports Slate: "Foxx got a big raise while Farrell took a bit of a cut." Slate also reported that Foxx demanded top billing after winning an Oscar.
Mann wanted a film that was as real as it was stylish and even put Farrell in jeopardy by bringing him along (with real FBI drug squads) to drug busts so the actor could build up the character of Crockett even more. It was later revealed that Mann faked these busts.
Sal Magluta, the drug trafficker identified by Tubbs as running go-fast boats in the film's opening scenes, is in fact one of Miami's real-life reputed "Cocaine Cowboys" and is currently serving a life sentence for money laundering.
The first teaser trailer to appear for the film featured the Linkin Park/Jay-Z song "Numb/Encore". This trailer was attached to the release of King Kong in theaters. For several months before its release, the official web site hosted the first teaser trailer for download as a High-Definition WMV download.
The original Miami Vice television series composer, Jan Hammer was not asked to compose the soundtrack; Michael Mann did not want to use the theme song. Furthermore, Mann didn't want any association with the TV series at the behest of Universal executives; as a result, Jan Hammer declined to compose the soundtrack. Fans of the series e-mailed Universal thousands of letters to include the theme, but ultimately Mann said no. As Hammer put it: "I was completely surprised they didn't have a remake of it. I think it's a matter of being too cool for school."
Phil Collins' famous hit "In the Air Tonight", which was featured in the television series' debut episode, is featured in the original film as a cover done by Miami-based rock band Nonpoint during the closing credits and on the soundtrack. Mann's "Director's Edit" released on DVD places the song in the film just prior to the climactic gun battle as suggested by members of the production crew during post-production.
Moby featuring Patti LaBelle - "One of These Mornings"
Mogwai - "We're No Here"
Nina Simone - "Sinnerman (Felix da Housecat's Heavenly House Mix)"
Mogwai - "Auto Rock"
Manzanita - "Arranca"
India.Arie - "Ready for Love"
King Britt - "New World in My View"
Blue Foundation - "Sweep"
Moby - "Anthem"
Freaky Chakra - "Blacklight Fantasy"
John Murphy - "Mercado Nuevo"
John Murphy - "Who Are You"
King Britt & Tim Motzer - "Ramblas"
Klaus Badelt & Mark Batson - "A-500"
The RZA was supposed to contribute to the film's score but dropped out for unknown reasons. Atlanta based producers Organized Noize were brought in to take RZA's place instead.
The music included on the soundtrack has several differences from what was featured in the film:
Of the first four songs featured in the film's first sequence in The Mansion nightclub, three are on the soundtrack and Nina Simone's "Sinnerman" is the only song to be featured in its original form. Jay-Z and Linkin Park's "Numb/Encore" is not found on the soundtrack despite being heavily used to promote the film (it was featured in both of the film's trailers) and being the first song in the film. Furthermore, the version of Goldfrapp's "Strict Machine" is the "We Are Glitter" remix of the song, and both it and Freaky Chakra's "Blacklight Fantasy" are edits from Sasha's mix album Fundacion NYC. Neither version appears on the soundtrack.
Clips of two Audioslave songs, "Wide Awake" and "Shape of Things to Come", are featured in the film, but the songs do not appear on the soundtrack. This was possibly because the two songs were brand new and were set to be featured on Audioslave's new album Revelations, which had a release date close to the film.
The version of Moby's "Anthem" on the soundtrack does not appear in the film. Instead, prominent placement is given to Moby's "Cinematic Version" of the song.
King Britt's "New World in My View" is featured in the film but is missing the spoken-word lyrics of Sister Gertrude. The song plays instrumentally in the background at one point in the film.
Miami Vice opened at No. 1 in the United States, knocking Pirates of the Caribbean: Dead Man's Chest out of the number one position at the box office that weekend, after Pirates led the box office for almost a full month. In its opening weekend, the film grossed over $25.7 million at 3,021 theaters nationwide, with an average gross of $8,515 per theater. The film would go on to earn $63.5 million domestically. Miami Vice would fare better internationally. The film aired in 77 countries overseas, grossing $100,344,039 in its international run. Overall the film grossed $164 million worldwide only barely managing to surpass the reported $135 million budget.
Miami Vice was released to DVD on December 12, 2006. It contained many extra features the theatrical version did not include, as well as an extended cut of the film itself, titled "the Director's Cut, with a running time of 140 minutes. It was one of the first HD DVD/DVD combo discs to be released by Universal Studios and one of the best-selling DVDs of 2006. It debuted in third place (behind Pirates of the Caribbean: Dead Man's Chest and Superman Returns) and managed to sell over a million copies (equivalent to $7.91 million in pirated versions) in its first week alone. As of February 11, 2007, Miami Vice had grossed over $36.45 million in rentals.
On August 26, 2008, Universal Studios released the "Unrated Director's Edition" of Miami Vice on Blu-ray.
On the film-review aggregator Rotten Tomatoes, Miami Vice holds a 47% critics rating. On Metacritic it holds a 65, representing "generally favorable reviews".
It received positive notices from major publications including Rolling Stone, Empire, Variety, Newsweek, New York, The Village Voice, The Boston Globe, Entertainment Weekly, and film critic Richard Roeper on the television program Ebert & Roeper. The New York Times critic Manohla Dargis declared it "glorious entertainment" in her year-end wrap-up and praised its innovative use of digital photography.
The film received negative reviews from The Washington Post and the Los Angeles Times, focusing in part on comparisons with the 1980s series and on the plot.
It was included in the top ten of 2006 by Scott Foundas (LA Weekly) at #7, and by Manohla Dargis at #8. Additionally, in November 2009, the critics of Time Out New York chose Miami Vice as #35 of the fifty best films of the decade, saying:
Writer-director Michael Mann brilliantly rethinks the seminal 1980s TV series on which he made his name. The hi-def videography gives a tactile, scorching sense of the characters' surroundings, and Colin Farrell and Gong Li's doomed love affair bears the full tragic brunt of Mann's mesmerizing on-the-fly narrative.
Miami Vice was named the 95th best action film of all time in a 2014 Time Out poll of film critics, directors, actors and stunt actors.
In 2016, critic Steven Hyden wrote that Miami Vice had developed "a burgeoning reputation as a cult favorite, especially among younger critics and filmmakers who consider it a touchstone in their love of movies." He wrote that the focus on "gloomy atmosphere and visual sensation" over plot and dialogue (much of which, he wrote, was "incomprehensible") made the film a visual meditation on "failure and futility" that was "one of the most expensive art films ever made."