The Mexican duck (Anas diazi, and see below) is a dabbling duck in the genus Anas which breeds in Mexico and the southern United States. Most of the population is resident, but some northern birds migrate south to Mexico in winter.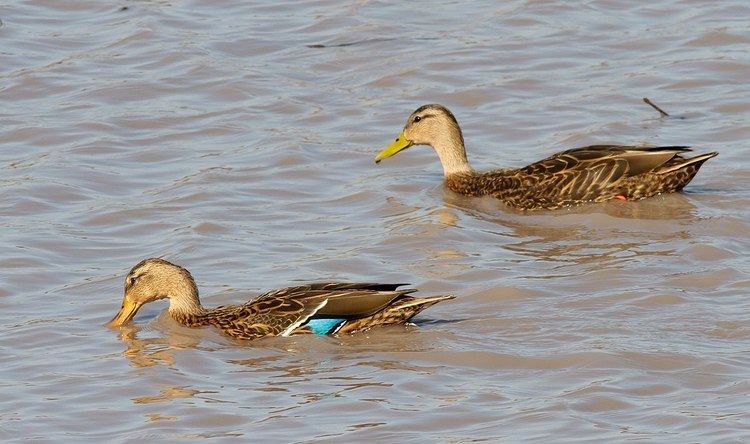 It is a bird of most wetlands, including ponds and rivers, and usually feeds by dabbling for plant food or grazing. It nests usually on a river bank, but not always particularly near water.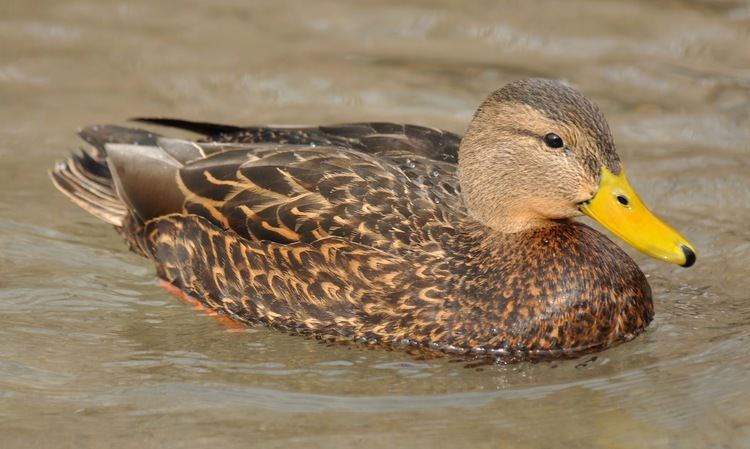 Both sexes of this 51–56 cm length bird resemble a female mallard, but with a slightly darker body. The Mexican duck is mainly brown, with a blue speculum edged with white, obvious in flight or at rest. The male has a brighter yellow bill than the female.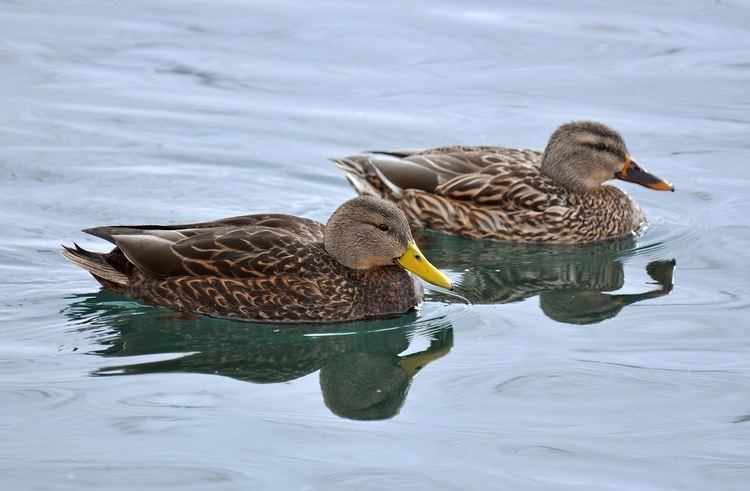 The male has a nasal call, whereas the female has the very familiar "quack" commonly associated with ducks.
This species was formerly—and sometimes still is—considered a subspecies of the mallard, as Anas platyrhynchos diazi (AOU 1983). This may not be correct, however, as careful analysis of mtDNA control region sequence data—taking into account hybridization events—indicates it is the southwestern relative of the American black duck and shares a fairly recent common ancestry with this species (McCracken et al. 2001).
Including the Mexican duck in the mallard is a relic from the usual practice of much of the mid-late 20th century, when all North American "mallardines" as well as the Hawaiian and Laysan ducks were included in the mallard proper as subspecies. This was based on the assumption that hybridization, producing fertile offsprings, is an indicator of lack of speciation.
Rather, in these birds it indicates a fairly recent allopatric radiation, which has not yet established solid barriers against gene flow on the molecular level; mate choice is conferred by cues of behavior and plumage in the mallardine ducks, and this, under natural conditions, has precluded a strong selective pressure towards establishment of genetic incompatibility.