Covid-19
Animalia




Melanopsidae




Mollusca




Genus




Cerithioidea




Melanopsis




Melanopsidae




Cretaceous






Melanopsis etrusca, Zemelanopsis trifasciata, Melanopsis praemorsa
Melanopsis is a genus of freshwater snails with a gill and an operculum, aquatic gastropod mollusks in the family Melanopsidae.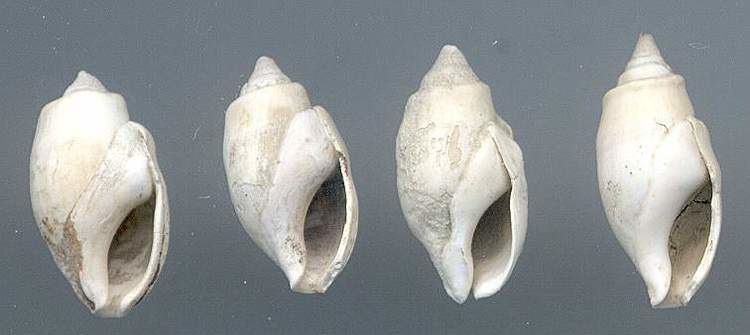 The genus first appeared in the Cretaceous.
Melanopsis is the type genus of the family Melanopsidae.
These snails are found in southern Europe, North Africa, Asia Minor, New Caledonia and New Zealand.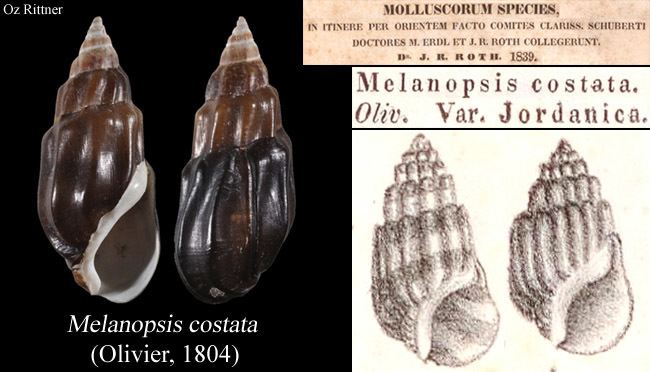 Their shells are ovate, with a short spire, and a large elongated body whorl. The outer lip of the aperture is thin, but the inner lip has a smooth parietal callus, thickened into a pad over the parietal wall.
Species within the genus Melanopsis include:
(Extinct taxa indicated by a dagger, †.)
Species brought into synonymy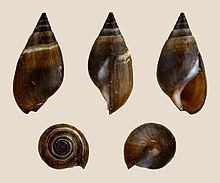 † Melanopsis abbreviata cosmanni Pallary, 1916: synonym of † Melanopsis abbreviata cossmanni Pallary, 1916
† Melanopsis acanthicoides var. abichi Calvert & Neumayr, 1880: synonym of † Melanopsis abichi Calvert & Neumayr, 1880
† Melanopsis acanthicoides var. pergamenica Calvert & Neumayr, 1880: synonym of † Melanopsis pergamena Calvert & Neumayr, 1880
† Melanopsis acanthicoides var. trojana Hoernes, 1877: synonym of † Melanopsis trojana Hoernes, 1877
Melanopsis aperta Gassies, 1863: synonym of Melanopsis frustulum Morelet, 1857
Melanopsis aurantiaca Gassies, 1874: synonym of Melanopsis frustulum Morelet, 1857
† Melanopsis austriaca var. serbica Brusina, 1902: synonym of † Melanopsis haueri ripanjensis Neubauer, Harzhauser, Kroh, Georgopoulou & Mandic, 2014
Melanopsis brevis Morelet, 1857: synonym of Melanopsis frustulum Morelet, 1857
Melanopsis brotiana Gassies, 1874: synonym of Melanopsis frustulum Morelet, 1857
† Melanopsis callosa var. curta Locard, 1893: synonym of † Melanopsis kleinii kleinii Kurr, 1856
Melanopsis carinata Gassies, 1863: synonym of Melanopsis frustulum Morelet, 1857
Melanopsis curta Gassies, 1870: synonym of Melanopsis frustulum Morelet, 1857
† Melanopsis cylindrica petrovici (Brusina, 1893): synonym of † Melanopsis petrovici Brusina, 1893
Melanopsis dumbeensis Crosse, 1869: synonym of Melanopsis frustulum Morelet, 1857
Melanopsis elegans Gassies, 1869: synonym of Melanopsis frustulum Morelet, 1857
Melanopsis elongata Gassies, 1874: synonym of Melanopsis frustulum Morelet, 1857
Melanopsis esperi Férussac, 1823: synonym of Esperiana esperi (Férussac, 1823)
Melanopsis fasciata Gassies, 1874: synonym of Melanopsis frustulum Morelet, 1857
Melanopsis fragilis Gassies, 1874: synonym of Melanopsis frustulum Morelet, 1857
† Melanopsis fossilis var. accedens Handmann, 1887: synonym of † Melanopsis fossilis (Gmelin, 1791)
† Melanopsis fossilis var. propinqua Handmann, 1887: synonym of † Melanopsis fossilis (Gmelin, 1791)
† Melanopsis fossilis var. proclivis Handmann, 1887: synonym of † Melanopsis fossilis (Gmelin, 1791)
† Melanopsis fossilis rugosa Handmann, 1887: synonym of † Melanopsis wolfgangfischeri Neubauer, Harzhauser, Kroh, Georgopoulou & Mandic, 2014
Melanopsis fulgurans Gassies, 1859: synonym of Melanopsis frustulum Morelet, 1857
Melanopsis fulminata Brot, 1879: synonym of Melanopsis frustulum Morelet, 1857
Melanopsis fusca Gassies, 1870: synonym of Melanopsis frustulum Morelet, 1857
Melanopsis fusiformis Gassies, 1870: synonym of Melanopsis frustulum Morelet, 1857
Melanopsis gassiesiana Crosse, 1867: synonym of Melanopsis frustulum Morelet, 1857
† Melanopsis harpula capreniensis Fontannes, 1887: synonym of † Melanopsis capreniensis Fontannes, 1887
† Melanopsis impressa bonellii Manzoni, 1870: synonym of † Melanopsis bonellii Manzoni, 1870
Melanopsis lamberti Souverbie, 1872: synonym of Melanopsis mariei Crosse, 1869
Melanopsis lentiginosa Reeve, 1860: synonym of Melanopsis frustulum Morelet, 1857
Melanopsis lineolata Gassies, 1857: synonym of Melanopsis frustulum Morelet, 1857
Melanopsis lirata Gassies, 1869: synonym of Melanopsis frustulum Morelet, 1857
Melanopsis livida Gassies, 1863: synonym of Melanopsis frustulum Morelet, 1857
Melanopsis neritoides Gassies, 1859: synonym of Melanopsis frustulum Morelet, 1857
Melanopsis retoutiana Gassies, 1863: synonym of Melanopsis frustulum Morelet, 1857
Melanopsis robusta Gassies, 1870: synonym of Melanopsis frustulum Morelet, 1857
† Melanopsis rumana var. correcta Stefanescu, 1896: synonym of † Melanopsis correcta Stefanescu, 1896
† Melanopsis sandbergeri correcta Stefanescu, 1896: synonym of † Melanopsis correcta Stefanescu, 1896
Melanopsis souverbieana Gassies, 1870: synonym of Melanopsis frustulum Morelet, 1857
Melanopsis trifasciata Gray, 1843: synonym of Zemelanopsis trifasciata (Gray, 1843)
Melanopsis variegata Morelet, 1857: synonym of Melanopsis frustulum Morelet, 1857
Melanopsis zonites Gassies, 1870: synonym of Melanopsis frustulum Morelet, 1857
† Melanopsis (Canthidomus) bouei var. megacantha Handmann, 1887: synonym of † Melanopsis bouei megacantha Handmann, 1887
† Melanopsis (Canthidomus) bouei var. monacantha Handmann, 1887: synonym of † Melanopsis bouei bouei Férussac, 1823
† Melanopsis (Canthidomus) bouei var. multicostata Handmann, 1887: synonym of † Melanopsis bouei multicostata Handmann, 1887
† Melanopsis (Canthidomus) defensa elongata Gillet & Marinescu, 1971: synonym of † Melanopsis defensa defensa Fuchs, 1870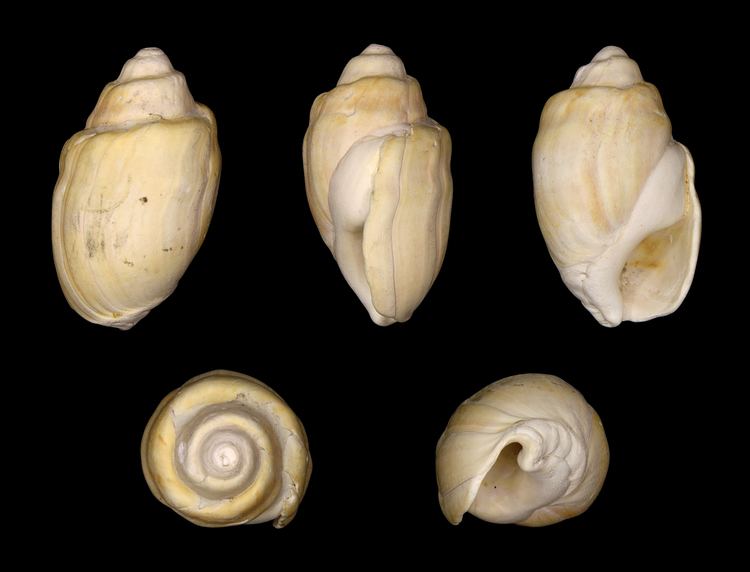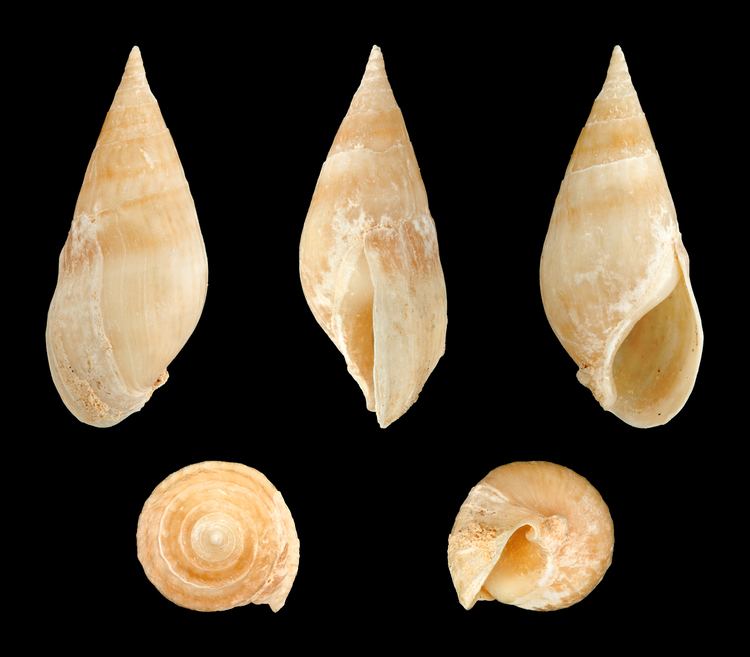 Melanopsis Wikipedia