Labels

Virgin Red Girl




Years active

1994–present




Children

Scarlet Starr




Genres

Rock pop pop rock




Height

1.67 m




Also known as

Sporty Spice




Name

Melanie C










Born

12 January 1974 (age 49) Whiston, Merseyside, England (

1974-01-12

)


Occupation(s)

Singer-songwriter actress




Role

Singer-songwriter · melaniec.net




Similar People

Geri Halliwell, Emma Bunton, Mel B, Victoria Beckham, Matt Cardle




Birth name

Melanie Jayne Chisholm




Music group

Spice Girls (1994 – 2012)



Melanie C rapping Wannabe on Asia's Got Talent
Melanie Jayne Chisholm (born 12 January 1974), better known as Melanie C or Mel C, is an English singer, songwriter, entrepreneur, actress and television personality. She is one of the five members of the Spice Girls, in which she was nicknamed Sporty Spice and with whom she sold over 85 million records worldwide. Melanie C began her solo career in late 1998 by singing with Canadian rock singer Bryan Adams on the song "When You're Gone". Her solo debut album Northern Star was released in 1999 and reached number four on the UK Albums Chart and was certified triple Platinum by the British Phonographic Industry (BPI). It produced four top fives and a top twenty single, two of which reached the number-one spot in the UK. Chisholm's second album, Reason, was released in March 2003 and sold more than 500,000 copies. The album reached number five in the UK and produced one top ten, one top twenty and a double A sided top thirty single.
Contents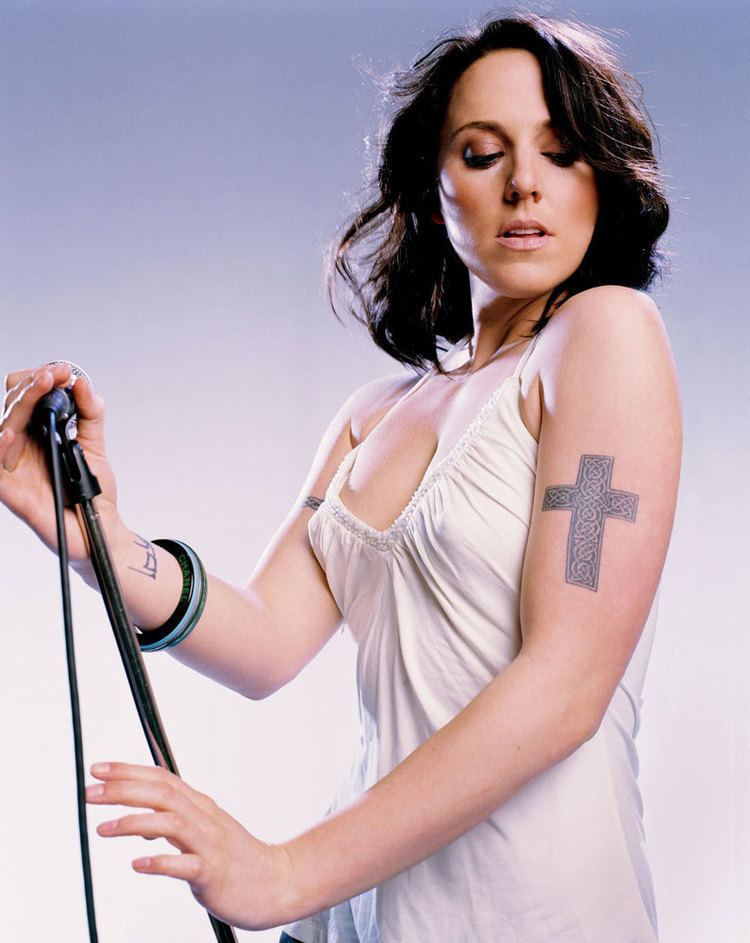 In 2004, Chisholm parted ways with Virgin and founded her own record company, Red Girl Records. Beautiful Intentions, her third album, was released in April 2005. It reached number twenty-four in the UK and number fifteen in Germany. The album produced three singles, one of which charted at number ten in the UK, and one peak at number one in different European charts. Her fourth studio album, This Time, was released in April 2007 and charted at fifty-seven on the UK Albums Chart. Of the five singles released from the album, one charted at number-one in some parts of Europe, and one become a top-thirty in the UK and a top ten in some European charts. In December, Melanie C reunited with the Spice Girls for a world tour and to release a greatest hits album. She released her fifth solo album, The Sea, on 2 September 2011, and her first EP The Night on 13 May 2012. Her sixth studio album Stages was released on 10 September 2012. Her seventh album, Version of Me, was released on 21 October 2016.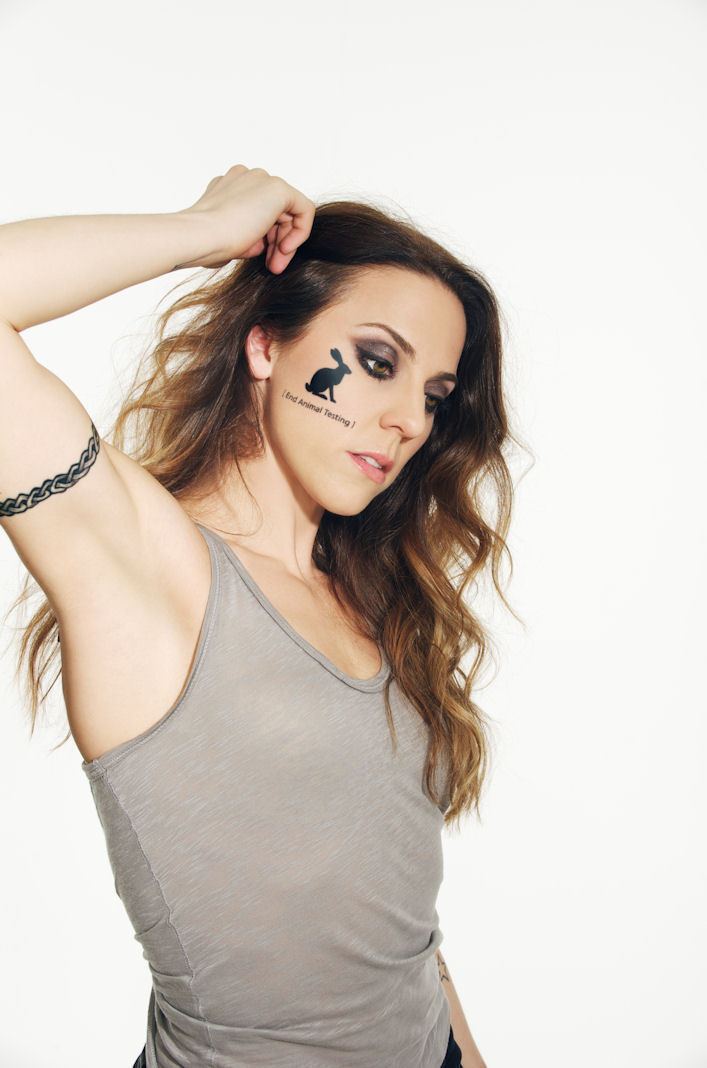 Since 1996, Chisholm has sold more than 105 million records—20 million as a solo artist and a further 85 million with the Spice Girls.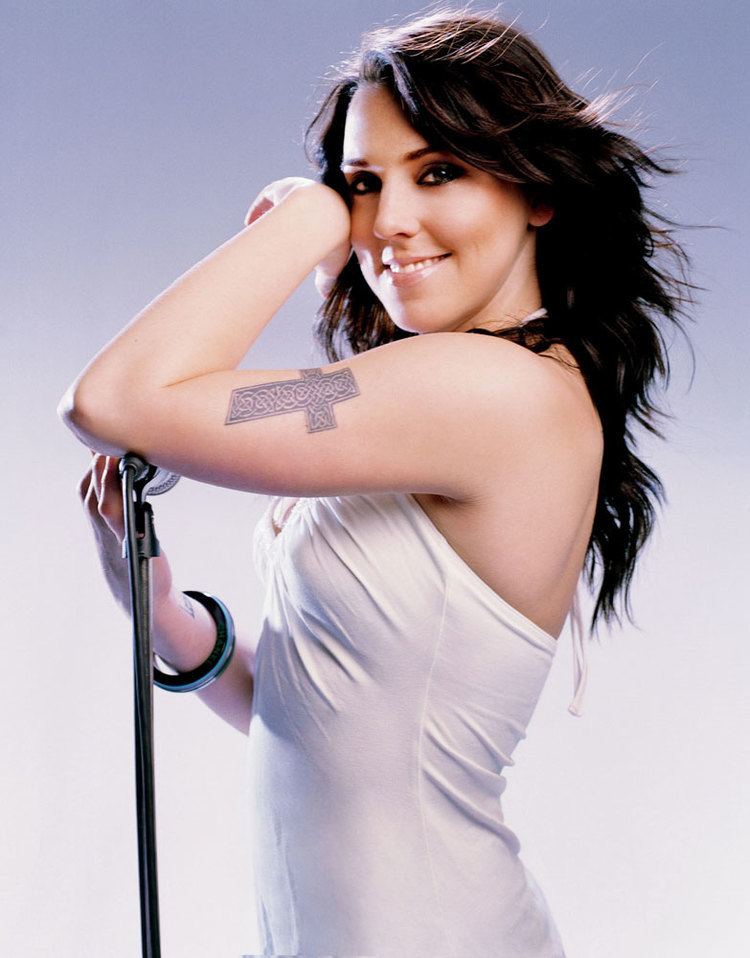 Melanie c feat emma bunton i know him so well full video
Early life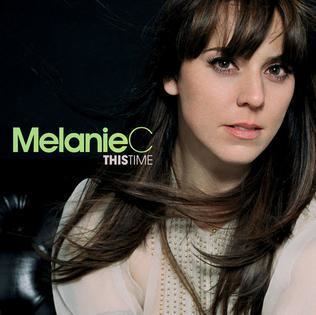 Melanie Jayne Chisholm was born in Whiston, Lancashire, and later moved to Widnes, Cheshire, at a young age. She attended Fairfield High School. Following school, she studied for a diploma course in dance, singing, drama, and musical theatre at the Doreen Bird College of Performing Arts in Sidcup, Southeast London. During college, she replied to an advert in The Stage by Chris and Bob Herbert, who were looking to form a new girl group, later to become the Spice Girls. She left college just short of completing her three-year course and gained teaching qualifications in tap and modern theatre dance with the Imperial Society of Teachers of Dancing.
1994–1998: Spice Girls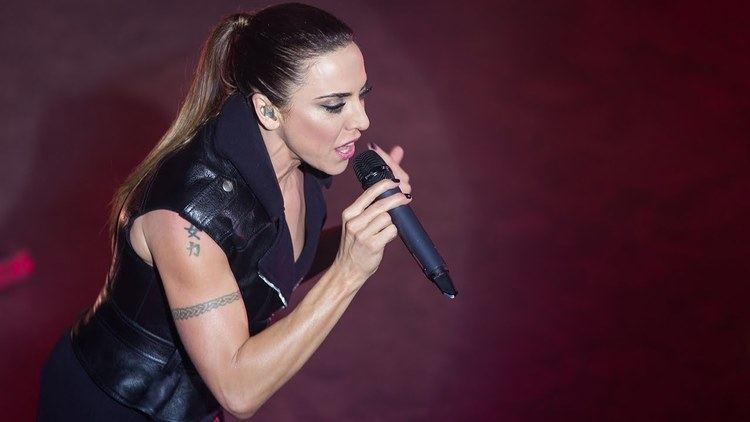 In 1994, Chisholm, along with Mel B, Geri Halliwell, and Victoria Beckham responded to an advertisement in The Stage magazine. Around 400 women who answered the ad went to Dance Works studios. Halliwell, Chisholm, Beckham and Brown were originally chosen as the members of the group, and then formed a quintet with Emma Bunton. The group felt insecure about the lack of a contract and were frustrated by the direction of Heart Management and broke with them. In 1995, they toured record labels in London and Los Angeles and finally signed a deal with Virgin. Their debut album, Spice was a huge worldwide commercial success, peaked at number one in more than 17 countries across the world, and was certified multi-platinum in 27 countries. Conceptually, the album centered on the idea of Girl Power, and during that time was compared to Beatlemania. In total the album sold 30 million copies worldwide, becoming the biggest-selling album in music history by a girl group and one of the most successful albums of all time. The first single, "Wannabe" reached number one in 37 countries, and their subsequent singles – "Say You'll Be There", "2 Become 1", "Who Do You Think You Are" and "Mama" – all peaked at number one in the United Kingdom.
In 1997, they released the second album, Spiceworld, with the two first singles "Spice Up Your Life" and "Too Much", that entered the UK Albums Chart at number one, making it the group's all consecutive number one hit single, a record of musical groups all time. The album was a global best seller, selling 20 million copies worldwide. The group also starred in their own film, Spiceworld: The Movie, which grossed $100 million at the box office worldwide and became the second most watched movie in the year. The next single, "Stop", peaked at two, breaking the sequence of number ones, their only single to not reach the top of the charts. "Viva Forever", another number one, was the last single before Geri Halliwell's departure from the group in May 1998. "Never Give Up on the Good Times" was planned as fifth single, but was canceled after this event. With four members, the group released "Goodbye", before Christmas in 1998 and when it topped the UK Singles Chart it became their third consecutive Christmas number-one – equalling the record previously set by The Beatles. On 30 November, Canadian artist Bryan Adams, released "When You're Gone" with featured vocals of Chisholm, her debut solo project. The song peaked at number three on the UK Singles Chart, spent 15 weeks in the top 40 and received the platinum certified.
1999–2001: Northern Star
In 1999 Chisholm signed with Virgin and, during the summer, recorded the album Northern Star. She recorded "Ga Ga" from the soundtrack of the film Big Daddy. The song was released as promotional single on 25 June, only in the United Kingdom. She also wrote and recorded the backing vocals for "(Hey You) Free Up Your Mind", sung by Emma Bunton from the film soundtrack Pokémon: The First Movie. On 27 September, Chisholm released her debut single, "Goin' Down" and peaked at number four in United Kingdom and twenty five in Australia. The music video was shot in Los Angeles and directed by Giuseppi Capotondi. Her debut album, Northern Star, was released on 18 October 1999, peaked at number four and sold 4 million copies worldwide, received triple platinum in United Kingdom and another seven certifications, including platinum in Germany and Sweden. "Northern Star" was released as a second single and also peaked at number four. To promote the album, Chisholm embarked on From Liverpool to Leicester Square Tour, traveled in the Australia, United States, Canada, Japan and Europe – including United Kingdom, Germany, Italy, Spain, France, Netherlands and Denmark –, between 27 September and 1 November. In 2000, Chisholm had two songs in film soundtracks, "Suddenly Monday" in Maybe Baby and "Go!" in Whatever It Takes.
After the two singles didn't reach the top of the charts, Virgin thought to end the promotion of the album, but decided to release one more single, "Never Be the Same Again", which broke the pop rock sound of the other songs and focused on R&B. The song, featuring TLC member Lisa "Left Eye" Lopes, was released on 20 March 2000 and became her first number one single. It was received gold certification in United Kingdom and also peaked at number one in Netherlands, New Zealand, Norway, Scotland and Sweden. The song was the 18th best-selling song of 2000 and sold more than a million copies across Europe. After the success of "Never Be the Same Again", the label decided to release two more singles. On 7 August 2000, Virgin released a remix version of "I Turn to You" as fourth single and the song reached her second number-one in United Kingdom, Netherlands and Sweden. "I Turn to You" also peaked at number one in Austria, Denmark and Dance Club Songs of United States. "If That Were Me" was released as fifth and final single and peaked at number eighteen. The proceeds from its sale went to the Kandu Arts charity. The North American version of Northern Star was released on 21 August 2000 and included the single versions of "Never Be The Same Again" and "I Turn To You". In late 2000, after the first solo work of members, the Spice Girls released their third and final album, Forever, sporting a new edgier R&B sound. "Holler" and "Let Love Lead the Way" was released as singles in 23 October 2000 and the songs reached number one in United Kingdom. The album sold 5 million copies. The group announced that they were beginning an indefinite hiatus. In the same year, the Chinese singer FanFan recorded a Chinese version of "Suddenly Monday" from her debut album FanFan's World.
Chisholm embarked in her first world tour, the Northern Star Tour, between late 2000 and 26 August 2001, to promote her debut album. The tour traveled in 76 dates, 30 countries and 4 continents, just not going to Oceania and South America. The Shepherd's Bush Empire concert was webcast on Melanie C's original website with a special appearance of Bryan Adams. On 4 April 2001, The audio of the Anaheim concert also was webcast on House of Blues' website. A remixed album, entitled Remix Collection, was released only in Japan. In 2001, Chisholm collaborated in the live album of Russell Watson, The Voice – Live, as featured vocals in the songs "Barcelona" and "Aren't You Kind Of Glad We Did?".
2002–2003: Reason
Chisholm began recording her second album in late 2001. She traveled to the United States to record some songs. During this time, she recorded "Independence Day" from the film soundtrack Bend It Like Beckham and wrote "Help Me Help You" for Holly Valance, included in her album Footprints. Chisholm, along with American singer Anastacia made an appearance at the 2002 MTV Europe Music Awards to present the award for "Best Song", which was given to P!nk.
Chisholm's second album was originally planned to be released on 16 September 2002, then postponed to 24 February 2003. It was finally postponed to 10 March 2003. Rumors at the time speculated that Chisholm and Virgin had several conflicts, because they wanted her to lose weight. Chisholm also took time out due to struggles with clinical depression. On 24 February 2003 the first single from her new album was released, "Here It Comes Again", which reached number seven in United Kingdom and peaked top 20 in Spain and Ireland. She released her second studio album, Reason, on 10 March 2003 and it peaked at number five, received gold certification in United Kingdom. The label sent Chisholm to promote the album, including several pocket shows. On 24 April 2003, she embarked in the Reason Tour, traveling only in Europe. The second single, "On the Horizon", was released on 2 June 2003. After the previous single, the music critics were predicting that this single would redeem Chisholm's chart success, but the song peaked at number fourteen and didn't help sales.
"Let's Love", was released as a single exclusively in Japan and used for a Toyota Motor Corporation commercial. Originally, "Yeh Yeh Yeh" was planned to be released as the third and final single on 22 September 2003, but shortly before this could happen, Chisholm injured her knee during the television show The Games and couldn't fully promote an upbeat song with an injury. "Melt" was then chosen to be launched along with "Yeh Yeh Yeh" as a double A-side, because she could do a small number of performances. The double single was released on 10 November 2003. The song peaked at number twenty seven. In other countries of Europe, "Melt" wasn't released, only "Yeh Yeh Yeh" as a solo release. After the release of "Melt/Yeh Yeh Yeh", Melanie added some extra dates to the Reason Tour, and the Avo Session Basel concert was broadcast on 3sat.
2004–2006: Red Girl Records and Beautiful Intentions
On 1 January 2004, Virgin dismissed Chisholm after the conflict in previous years about the direction in her solo career. In April 2004, she founded her own label, Red Girl, to record and release her own projects, alongside her manager, Nancy Phillips. The name was inspired by the colors of the football Liverpool F.C., which Chisholm is supporter. In June, she embarked in a residency show, The Barfly Mini-Tour, performed in The Barfly music halls, a series of venues dedicated to independent music for five dates. After the tour she went into the studio to begin recording her third album. In October 2004, Chisholm finished recording her third album. In an interview, Chisholm said she wanted to create deeper songs using piano, violin and personal themes. On 4 April 2005, Chisholm released "Next Best Superstar" as lead single of her third album. It was released in three formats: two with b-sides – the acoustic version or the B-side "Everything Must Change" – and a remixes EP. The song peaked at number ten in United Kingdom. On 11 April, she released Beautiful Intentions, her third album and first by Red Girl. It was produced by Greg Haver, Guy Chambers, Paul Boddy and eleven of the twelve songs were written by Chisholm. The album peaked at number twenty-four in United Kingdom, top 15 other Europeans countries, and was certified gold in Germany and Switzerland.
In support of the album, she embarked at Beautiful Intentions Tour, starting on 16 April in O2 Academy Birmingham, in London, and traveling for twenty-five dates across Europe and Asia. On 1 August, "Better Alone" was released only in United Kingdom as the second single, but did not enter the charts due to the single being available online. "First Day of My Life" was released as single on 30 September in Australia and Europe – except in the United Kingdom. The song was not included in the original version of the album, only in the 2006 re-released version, becoming the second international single from Beautiful Intentions. Originally been recorded by Italian tenor Andrea Bocelli, with lyrics in Italian as "Un Nuovo Giorno" for his 2004 eponymous album Andrea. The song peaked at number-one in Spanish, Germany, Switzerland and Portugal, number two in Austria and other top 30 in Norway, France and Denmark, received certifications in many countries. On 24 February 2006, "Better Alone" was released in The single was released in Australia and Europe as the third official single, after a limited release in the United Kingdom last year. The song entered the charts in some countries, peaked at thirty-six in Italy and thirty-three in Switzerland. On 3 April, the album was re-released, including "First Day of My Life" and the music video. In 2006, Chisholm released her first live DVD, Live Hits, recorded on 31 August 2006 at the Bridge in South East, London. The DVD peaked at number ten.
2007–2010: This Time and Spice Girls reunion
Early 2007, Chisholm finished recording her next album and, in March, she released two singles simultaneously. "The Moment You Believe" was released in Europe, except in United Kingdom, and peaked at number-one in Spain and Portugal and top 20 in Switzerland, Sweden and Germany. Produced and co-written by Peter Vettese, it has been soundbed for the spring advertising campaign for German television show Nur die Liebe Zählt. "I Want Candy" was released only in United Kingdom and Italy, peaked at twenty-four and nine, respectively, and featured on the soundtrack to the film of the same name. The song was a cover version of The Strangeloves song. On 30 March, she released her fourth album, This Time, with thirteen tracks – six written by Chisholm – and other two cover versions: "What If I Stay" and "Don't Let Me Go", by Jill Jackson, from her debut album. The album peaked at number fifty-seven in United Kingdom and eight in Switzerland, which was certified gold. "Carolyna" was released as third single on 8 June. During an interview at Loose Women, Chisholm revealed that she wrote this song after watching a documentary about young adults and teenagers homeless, living in the streets in Seattle. The song peaked at forty-nine in United Kingdom and top 50 in other countries.
On 28 June 2007, the Spice Girls held a surprise press conference at The O2 Arena revealing their reunion for embark in a worldwide concert tour, The Return of the Spice Girls, starting in Vancouver on 2 December. They received £10 million each for the tour. Filmmaker Bob Smeaton, directed an official documentary on the reunion. It was entitled Giving You Everything. At the same time, Chisholm released the fourth single of her album, "This Time", features the B-side "We Love to Entertain You", which was used for 2007's Pro7 Starforce campaign in Germany. The song peaked at number ninety-four in United Kingdom and sixty-nine in Germany. On 5 November, the Spice Girls released their return single, "Headlines (Friendship Never Ends)", also announced as the official Children in Need charity single and performed at Victoria's Secret Fashion Show. The song peaked at number eleven, becoming the first song to not reach the top 10. The music video was directed by Anthony Mandler and the girls used exclusive clothes designed by Roberto Cavalli. They released a compilation album, the Greatest Hits in November, including the singles, the 1997 Pepsi's theme "Move Over" and two new songs: "Voodoo" and "Headlines (Friendship Never Ends)". The compilation sold 6 million copies.
They embarked on the tour on 2 December, traveling for 47 dates until 26 February 2008. The tour is estimated to have grossed over US$70 million and produced $107.2 million in ticket sales and merchandising. The tour won the 2008 Billboard Touring Award. As well as their sell-out tour, the Spice Girls were contracted to appear in Tesco advertisements, for which they were paid £1 million each. After the end of the reunion with the Spice Girls, Chisholm embarked on her fifth tour, the This Time Canadian Tour, in May 2008, performing in nine Canadian cities. On 25 July, "Understand" was released as fifth and final single from This Time only in Canada. The promotion of the album was finished when Chisholm announced she was pregnant worldwide. In 2009, it was planned she would star in a sequel to the 1996 horror film The Craft, but the production was canceled. On 29 June, Chisholm released her second DVD concert, Live at the Hard Rock Cafe, including two previously unreleased songs, "Blue Skies All the Way" and "Paris Burning". The DVD peaked at number twenty-two in United Kingdom.
2009–2014: Acting, The Sea and Stages
In October 2009, she had her acting debut on stage as Mrs Johnstone in the musical Blood Brothers, a new version of the 1983 original production. In an interview, Chisholm revealed that while she had been invited to star in movies and musicals in the past, it was only after her daughter's birth that she agreed to star in her first musical so as to stay close to home. She starred on Blood Brothers until the end of 2010. She was named as best actress in the thirty-fourth edition of Laurence Olivier Award. The critics have cited Chisholm as the favorite, but she did not win. In the same year she started working on her next album. On 24 June 2011, "Rock Me" was released as single only in Germany and peaked at number thirty-three in the country. The song was served as the official theme from 2011 FIFA Women's World Cup. "Think About It" was chosen as worldwide single and marked the Chisholm return to dance-pop. The song peakead at number ninety-five in United Kingdom, fifteen in the UK Indie Chart and top 40 in other European countries. The Sea, her fifth studio album, was released on 2 September, and was produced by Andy Chatterley, Cutfather and Peter-John Vettese. The album peaked at number forty-five in United Kingdom and also thirteen in Switzerland and sixteen in Germany.
Chisholm was mentor assistant in the third season of The X Factor Australia and helped the Mel B team, formed by under 25 years-old girls, during the selection process. The girls did not reach the final. "Weak" was released only in the United Kingdom as third single, peaked at number in the UK Indie Chart. "Let There Be Love" was released as fourth and final single of The Sea in Germany and Switzerland. She also recorded "Viva Life" for the documentary Bash Street. In November, she embarked on her sixth concert tour, The Sea – Live, traveling in Europe during 17 dates. The record of the tour was released as DVD on 27 February 2012. In April, Chisholm was invited by British DJ Jodie Harsh to collaborate on an electronic project. On 13 May, they released the EP The Night, including three songs. "Set You Free" was released as a promo single from the EP. In July, she was judge of the ITV talent show Superstar, which searched to find an actor to starring the musical Jesus Christ Superstar. Ben Forster was chosen.
Chisholm co-starred the musical, playing the role of Mary Magdalene. For her performance Chisholm won Best Supporting Actress in a musical at the Whatsonstage.com Awards. She played the character until 2013. Inspired by the stage, Chisholm began recording an album with musical theatre songs. "I Don't Know How to Love Him" was released on 22 July and peaked at number twenty on UK Indie Chart. The song is a version of Yvonne Elliman from 1970 musical Jesus Christ Superstar. On 7 September, Chisholm released her sixth studio album, Stages, produced by Peter-John Vettese and featured a collection of songs from the theatre that have been important to Chisholm at various stages of her life. The album peaked at number fifty in the United Kingdom and eighty-three in Ireland. "I Know Him So Well", a version of Elaine Paige and Barbara Dickson song from 1984 musical Chess, was released as a single on 11 November, featured vocals of British singer Emma Bunton. The song peaked at number one hundred and fifty-three in United Kingdom and fourteen in the UK Indie Chart
She also was part of The Justice Collective, a super-group of musicians, including Robbie Williams and Paul McCartney, who recorded the charity song "He Ain't Heavy, He's My Brother". The song was released as single on 17 December and peaked at number one. In 2013, she played Christy in the British comedy film Play Hard. On 18 August, released "Loving You", a collaboration with British singer Matt Cardle. The song peaked at number fourteen, becoming the first Chisholm's song in the top 15 since 2005. She released her first live album, Live at Shepherd's Bush Empire, on 12 December. On 12 January 2014, Chisholm celebrated her 40th birthday with a special show for the fans, entitled Sporty's Forty, singing her hits and featured Emma Bunton. On 31 March, the Slovakian singer Peter Aristone released "Cool as You", featured vocals of Chisholm, as lead single from 19 Days in Tetbury. Her cover version of "Ain't Got No, I Got Life", by Nina Simone, was included in the compilation Beautiful Cover Versions. She also had a cameo appearance in the music video "Word Up", by Little Mix.
2015–present: Television and Version of Me
In 2015, Chisholm joined the judging panel for Asia's Got Talent, along with David Foster, Anggun Cipta, and Vanness Wu. They started the selection in Singapore. During production and selections, Chisholm lived in Malaysia, where the program was recorded. The Asia's Got Talent live shows, with the semifinalists, was aired in March 2015, and ran two months until the finals. In 14 May, Chisholm and the judges released a cover version of "Let's Groove", originally by Earth, Wind & Fire, and performed the song in the final. In October, she was mentor assistant in the game competition Bring the Noise. At the same time, she started working on her seventh studio album. The second season of Asia's Got Talent was confirmed for summer 2016, but the project has been discontinued. In 2016, she was featured as a vocalist on "Numb" with Sons Of Sonix, which was stated to be a song from her upcoming album. In September 2016, she made a cameo appearance in KT Tunstall's music video for "Hard Girls". Her seventh album, Version of Me, was released on 21 October 2016. The album entered the UK Albums Chart at number 25, her first top 40 album since Beautiful Intentions in 2005.
Chisholm appeared on the Graham Norton Show in May 2017 to perform a duet with Keith Urban for his song, The Fighter. She sang in place of Carrie Underwood, who was the original singer on the duet. On May 27, 2017, Chisholm performed in Mexico City as part of the Classics Fest concert series, which also featured performances by Vanilla Ice and Jenny Berggren of Ace of Base, held at the Auditorio Blackberry. This marked Chisholm's first time performing as a solo artist in Latin America and her first visit in many years since her days with the Spice Girls. Chisholm stated upon her musical return to Mexico, "I haven't been back to Mexico in many years and when I was there it was very brief, so I am excited to return and sing." In June 2017, Chisholm also performed for the first time in Brazil, playing live shows in both Rio de Janeiro and Sao Paulo. Chisholm sang "Say You'll Be There" as a duet with Brazilian singer Anitta on popular Brazilian entertainment show, Multishow: Música Boa Ao Vivo.
Personal life
Chisholm is the half-sister of racing driver Paul O'Neill.
Chisholm has been open about her experiences with clinical depression and an eating disorder. Chisholm spoke of her eating disorder to Contact Music, stating: "I'd hammered the gym for three hours a day. It was a way of running away, not thinking. I felt like a robot. When the papers started calling me 'Sumo Spice', I was only a size 10. But I was so upset by all the criticism, it got worse and I went up to a size 14".
In 1997, Chisholm had a brief relationship with Robbie Williams.
In 1998, she dated record producer Jake Davies. In the summer of the same year, Chisholm had a relationship with Anthony Kiedis, the vocalist of Red Hot Chili Peppers. Kiedis wrote "Emit Remmus", which is "summer time" spelled backwards, inspired by his relationship with Chisholm. The song was included in Californication.
In 2000, Chisholm and Jason "J" Brown had an on-off relationship.
In 2002 Melanie began a relationship with property developer Thomas Starr. On 22 February 2009, Chisholm gave birth to her daughter Scarlet Chisholm Starr at the Portland Hospital in London. In 2012, after 10 years together, Chisholm and Starr ended their relationship.
Chisholm has a country home in Catbrook, Monmouthshire.
She is a supporter of Liverpool FC.
Chisholm is also an amateur triathlete, and has completed the London Triathlon twice.
Philanthropy
In 2012, Chisholm joined the Sport Relief telethon by appearing in a Never Mind the Buzzcocks special. Chisholm also participated in a three-mile "Sport Relief Mile" run. In 2013, Chisholm joined Jack Dee, Dara Ó Briain, Greg James, Chelsee Healey and Philips Idowu in Through Hell and High Water, a Comic Relief challenge which involved British celebrities canoeing the most difficult rapids of the Zambezi River. They raised over £1 million for the charity. In 2014, Chisholm travelled to Ghana to support a charity campaign by Procter & Gamble that provides African children with clean drinking water. The project involved the use of purification sachets that changes the water from stagnant to drinkable. She said, "I've been on charity trips to Africa before. They can be harrowing, but this one was really positive and inspiring. Already it's changing people's lives. When we first arrived, three of the girls took us down to the local water supply, which is basically a big lake shared with animals, so that water can be very dangerous. Using the sachets, in half an hour the water goes from black to clear. We drank it as well. It's completely and utterly safe." Chisholm also supported a homeless charity by donating funds raised from her annual calendar.
Musical style
Chisholm has cited Madonna as her biggest musical influence. She stated: "I think she's inspired me a lot musically, and maybe [in] just the way I present myself. I've always admired how hard she works and what a strong lady she is, so she's always inspired me in that way."
Discography
Northern Star (1999)
Reason (2003)
Beautiful Intentions (2005)
This Time (2007)
The Sea (2011)
Stages (2012)
Version of Me (2016)
Filmography
Actress
-
The Spice Girls (pre-production)
as
Sporty Spice (voice)
2023
Eurovision Song Contest Liverpool 2023 (TV Mini Series)
as
Opening Voice Over
- Grand Final (2023) - Opening Voice Over (voice)
- Second Semi-Final (2023) - Opening Voice Over (voice)
- First Semi-Final (2023) - Opening Voice Over (voice)
2021
Celeste: Love Is Back (Music Video)
as
Melanie C
2020
Pretty in Plüsch (TV Series)
as
Francesca de Rossi (Puppet)
- S1E1 - Premiere (2020) - Francesca de Rossi (Puppet) (singing voice)
2020
Melanie C: Who I Am (Music Video)
as
Melanie C
2019
Melanie C Feat. Sink the Pink: High Heels (Music Video)
as
Melanie C
2017
Melanie C: Room for Love (Music Video)
as
Melanie C (voice)
2017
Melanie C Feat. Alex Francis: Hold On (Music Video)
as
Melanie C
2016
Melanie C: Dear Life (Music Video)
as
Melanie C
2016
Melanie C: Anymore (Music Video)
as
Melanie C
2014
The Life of Rock with Brian Pern (TV Series)
as
Melanie C
- Bi-Polar Polar Bear Aid (2014) - Melanie C
2014
Little Mix: Word Up! (Music Video)
as
Woman in red tracksuit (uncredited)
2013
Matt Cardle Feat. Melanie C: Loving You (Music Video)
as
Melanie C
2013
Play Hard
as
Christy (as Melanie Chisholm)
2012
The Justice Collective: He Ain't Heavy, He's My Brother (Music Video short)
as
Melanie C
2012
Jesus Christ Superstar: Live Arena Tour (Video)
as
Mary Magdalane (as Melanie C.)
2012
Jesus Christ Superstar Live Arena Tour (Video)
as
Mary Magdalane
2012
Melanie C Feat. Emma Bunton: I Know Him So Well (Music Video)
as
Melanie C
2012
Keith Lemon: The Film
as
Mel C (as Melanie Chisholm)
2011
Melanie C: Let There Be Love (Music Video)
as
Melanie C
2011
Melanie C: Weak (Music Video)
as
Melanie C
2011
Melanie C: Think About It (Music Video)
as
Melanie C
2011
Melanie C: Rock Me (Music Video)
as
Melanie C
2010
Melanie C: We Love to Entertain You: Winning Fan Video (Music Video)
as
Melanie C (singing voice)
2010
Melanie C: We Love to Entertain You- Fan video (Music Video)
as
Melanie C (singing voice)
2008
Melanie C: Understand (Music Video)
as
Melanie C
2007
Melanie C: We Love to Entertain You (Music Video)
as
Melanie C
2007
Spice Girls: Headlines (Friendship Never Ends) (Music Video short)
as
Melanie C (uncredited)
2007
Melanie C: This Time (Music Video)
as
Melanie C
2007
Melanie C: Carolyna (Music Video)
as
Melanie C
2007
Melanie C: I Want Candy (Music Video)
as
Melanie C
2007
Melanie C: The Moment You Believe (Music Video)
as
Melanie C
2006
Melanie C: Better Alone (European Version) (Music Video)
as
Melanie C
2005
Melanie C: First Day of My Life (Music Video)
as
Melanie C
2005
Melanie C: Better Alone (UK Version) (Music Video short)
as
Melanie C
2005
Melanie C: Next Best Superstar (Music Video)
as
Melanie C
2003
Melanie C: Melt (Music Video)
as
Melanie C
2003
Melanie C: Yeh Yeh Yeh (Music Video)
as
Melanie C
2003
Melanie C: On the Horizon (Music Video)
as
Melanie C
2003
Melanie C: Here It Comes Again (Music Video)
as
Melanie C
2000
Melanie C feat. Lisa 'Left Eye' Lopes: Never Be the Same Again (Music Video)
as
Melanie C
2000
Spice Girls: Holler (Music Video)
as
Melanie C (uncredited)
2000
Spice Girls: If You Wanna Have Some Fun (Music Video short)
as
Melanie C
2000
Spice Girls: Let Love Lead the Way (Music Video)
as
Melanie C (uncredited)
2000
Melanie C: If That Were Me (Music Video)
as
Melanie C
2000
Melanie C: I Turn to You (Music Video)
as
Melanie C
2000
Videotech (TV Series)
- Videotech Brits Preview (2000)
2000
Norm (TV Series)
as
Sporty Spice
- Norm vs. Jenny (2000) - Sporty Spice (as Melanie C.)
1999
Melanie C: Northern Star (Music Video)
as
Melanie C
1999
YTV's Hit List (TV Series)
- Episode #9.8 (1999)
1999
Melanie C: Goin' Down (Music Video)
as
Melanie C
1998
Spice Girls: Goodbye (Music Video)
as
Melanie C (uncredited)
1998
Spice Girls: Stop (Music Video)
as
Melanie C
1998
Spice Girls: Viva Forever (Music Video)
as
Melanie C (voice, uncredited)
1998
Bryan Adams featuring Melanie C: When You're Gone (Music Video)
as
Melanie C
1997
Spice Girls: Mama (Music Video)
as
Melanie C (uncredited)
1997
Spice Girls: Spice Up Your Life (Music Video)
as
Melanie C
1997
Spice Girls: Too Much (Music Video)
as
Melanie C (uncredited)
1997
Spice Girls: Who Do You Think You Are (Music Video)
as
Melanie C (uncredited)
1997
ABC TGIF (TV Series)
as
Sporty Spice
- Spice Up Your Holidays (1997) - Sporty Spice
1997
Spice World
as
Sporty Spice (as Melanie Chisholm)
1996
Spice Girls: 2 Become 1 (Music Video)
as
Melanie C (uncredited)
1996
Spice Girls: Say You'll Be There (Music Video)
as
Katrina Highkick
1996
Spice Girls: Wannabe (Music Video)
as
Melanie C
1996
Top of the Pops (TV Series)
as
Guest Presenter
- Episode dated 25 December 1996 (1996) - Guest Presenter (as Melanie Chisholm)
Composer
2020
Melanie C: Who I Am (Music Video)
2019
Melanie C Feat. Sink the Pink: High Heels (Music Video)
2017
Melanie C: Room for Love (Music Video)
2017
Melanie C Feat. Alex Francis: Hold On (Music Video)
2016
Melanie C: Dear Life (Music Video)
2016
Melanie C: Anymore (Music Video)
2013
Matt Cardle Feat. Melanie C: Loving You (Music Video)
2011
Melanie C: Weak (Music Video)
2011
Melanie C: Think About It (Music Video)
2011
Melanie C: Rock Me (Music Video)
2010
Melanie C: We Love to Entertain You: Winning Fan Video (Music Video)
2010
Melanie C: We Love to Entertain You- Fan video (Music Video)
2008
Melanie C: Understand (Music Video)
2007
Melanie C: We Love to Entertain You (Music Video)
2007
Melanie C: Carolyna (Music Video)
2007
Melanie C: The Moment You Believe (Music Video)
2003
Melanie C: Melt (Music Video)
2003
Melanie C: Yeh Yeh Yeh (Music Video)
2003
Melanie C: On the Horizon (Music Video)
2003
Melanie C: Here It Comes Again (Music Video)
2000
Melanie C: If That Were Me (Music Video)
2000
Melanie C: I Turn to You (Music Video)
1999
Melanie C: Northern Star (Music Video)
1999
Melanie C: Goin' Down (Music Video)
Music Department
2016
The Five Wives & Lives of Melvyn Pfferberg (Short) (performer - as Melanie Chisholm)
Soundtrack
2023
Cruel Summer (TV Series) (writer - 1 episode)
- Welcome to Chatham (2023) - (writer: "Spice Up Your Life")
2023
Eurovision Song Contest Liverpool 2023 (TV Mini Series) (writer - 1 episode)
- Grand Final (2023) - (writer: "I Turn to You")
2022
Viki ja Köpi Show (TV Series) (writer - 2 episodes)
- Vieraana Riku Rantala ja ESMMOO (2023) - (writer: "Say You'll Be There")
- Popedan uusi solistiko Köpi Mustajärvi? (2022) - (writer: "Wannabe")
2022
Royal Carols: Together at Christmas (TV Special) (performer: "Silent Night")
2021
RuPaul's Drag Race UK (TV Series) (writer - 2 episodes)
- Strictly Come Snatch Game (2022) - (writer: "Stop")
- Big Drag Energy (2021) - (writer: "Who Do You Think You Are")
2022
Pretty Little Liars: Original Sin (TV Series) (writer - 1 episode)
- Chapter Four: The Fe(Male) Gaze (2022) - (writer: "Say You'll Be There")
1999
The Simpsons (TV Series) (writer - 3 episodes)
- Poorhouse Rock (2022) - (writer: "Wannabe" - uncredited)
- How the Test Was Won (2009) - (writer: "Wannabe" - uncredited)
- Maximum Homerdrive (1999) - (writer: "Wannabe" - uncredited)
2022
RuPaul's Drag Race UK vs the World (TV Series) (writer - 1 episode)
- Global Glamazons (2022) - (writer: "Say You'll Be There")
2021
Masked Singer Suomi (TV Series) (writer - 1 episode)
- Vauhti kiihtyy (2021) - (writer: "Wannabe")
2021
To All the Boys: Always and Forever (writer: "Wannabe")
2020
Elämäni Biisi (TV Series) (writer - 1 episode)
- Liian iso amerikanrauta ja vaikuttavat voimabiisit (2020) - (writer: "Wannabe")
2020
The Sleepover (performer: "I Want Candy")
2020
Up4Noise (TV Series) (writer - 4 episodes)
- Den nya låten (2020) - (writer: "Say You'll Be There")
- Releasefesten (2020) - (writer: "Say You'll Be There")
- Sajnade (2020) - (writer: "Say You'll Be There", "Wannabe")
- Boyband (2020) - (writer: "Say You'll Be There")
2020
Feel Good (TV Series) (writer - 1 episode)
- Episode #1.1 (2020) - (writer: "Wannabe" - uncredited)
2020
Trolls World Tour (writer: "Wannabe / Who Let the Dogs Out / Good Vibrations / Gangnam Style / Hey Baby (Drop It to the Floor) / Party Rock Anthem" - as Melanie Chisholm)
2020
Good Morning Britain (TV Series) (performer - 1 episode)
- Episode dated 24 February 2020 (2020) - (performer: "High Heels" - uncredited)
2020
Promising Young Woman (writer: "2 Become 1" - as Melanie Chisholm)
2020
Bloody Nose, Empty Pockets (Documentary) (writer: "Wannabe" - uncredited)
2019
6 Underground (writer: "Wannabe" - as Melanie Chisholm)
2019
Military Wives (writer: "Wannabe" - as Melanie Chisholm)
2019
The Boys (TV Series) (writer - 1 episode)
- The Female of the Species (2019) - (writer: "Wannabe" - uncredited)
2019
iZombie (TV Series) (writer - 1 episode)
- The Fresh Princess (2019) - (writer: "Wannabe")
2019
Single Parents (TV Series) (writer - 1 episode)
- Joust! (2019) - (writer: "Spice Up Your Life" - uncredited)
2019
Tähdet, tähdet (TV Series) (writer - 1 episode)
- Bileet (2019) - (writer: "Wannabe")
2019
Verão 90 (TV Series) (writer: "2 Become 1")
2018
The Great Holiday Baking Show (TV Series) (writer - 1 episode)
- Cake and Pastry Week (2018) - (writer: "Wannabe" - as Melanie Chisholm)
2018
One Hit Wonderland (TV Series documentary) (lyrics - 1 episode)
- "Never Had a Dream Come True" by S Club 7 (2018) - (lyrics: "Say You'll Be There")
2018
This Morning: 30 Unforgettable Years (TV Movie documentary) (writer: "Wannabe", "Viva Forever", "Goodbye" - uncredited)
2018
Dog Days (writer: "Wannabe" - as Melanie Chisholm)
2018
The Voice (TV Series) (writer - 1 episode)
- Knockouts 2 (2018) - (writer: "Say You'll Be There")
2018
A.P. Bio (TV Series) (writer - 1 episode)
- Selling Out (2018) - (writer: "Wannabe")
2018
Uuden Musiikin Kilpailu (TV Special) (performer: "I Turn To You") / (writer: "I Turn To You")
2017
Diary of a Wimpy Kid: The Long Haul (writer: "Wannabe" - as Melanie Chisholm)
2017
Not Going Out (TV Series) (writer - 1 episode)
- Hot Tub (2017) - (writer: "Wannabe" - uncredited)
-
Lorraine (TV Series) (performer - 1 episode, 2016) (writer - 1 episode, 2016)
- Episode dated 21 October 2016 (2016) - (performer: "Anymore" - uncredited) / (writer: "Anymore" - uncredited)
2016
Central Intelligence (writer: "Wannabe" - as Melanie Chisholm)
2016
The Late Late Show with James Corden (TV Series) (writer - 1 episode)
- Tim Robbins/America Ferrera/Adam Devine (2016) - (writer: "Wannabe" - uncredited)
2015
Modern Drug (Short) (writer: "Wannabe")
2013
Lost Girl (TV Series) (writer - 1 episode)
- Turn to Stone (2013) - (writer: "Wannabe" - as Melanie Chisholm)
2012
This Morning (TV Series) (performer - 2 episodes)
- Episode dated 21 August 2013 (2013) - (performer: "Loving You")
- Episode dated 5 November 2012 (2012) - (performer: "I Know Him So Well")
2011
Super Tom (TV Mini Series) (writer - 2 episodes)
- S Club 7: On the Road (2012) - (writer: "Stop")
- Spice World: The Game (2011) - (writer: "Wannabe", "Say You'll Be There", "Who Do you Think you Are?")
2012
Madagascar 3: Europe's Most Wanted (writer: "Wannabe" - as Melanie Chisholm)
2012
Wege zum Glück - Spuren im Sand (TV Series) (performer: "First Day of My Life")
2012
American Reunion (writer: "Wannabe")
-
Music Nuggets (TV Series) (performer - 1 episode, 2012) (writer - 1 episode, 2012)
- Episode dated 25 February 2012 (2012) - (performer: "Rock Me", "Think About It", "Drown", "Let There Be Love") / (writer: "Think About It", "Drown")
2008
Karaoke Revolution Presents: American Idol Encore 2 (Video Game) ("Wannabe")
-
Alarm für Cobra 11 - Die Autobahnpolizei (TV Series) (performer - 1 episode, 2008) (writer - 1 episode, 2008)
- Wer einmal lügt (2008) - (performer: "You Will See" - uncredited) / (writer: "You Will See" - uncredited)
2008
Nick and Norah's Infinite Playlist (writer: "Wannabe" - as Melanie Chisholm)
2008
Idols (TV Series) (writer - 1 episode)
- Liveshow #3 - Nederlands Product (2008) - (writer: "Follow Me")
2007
The Heartbreak Kid (writer: "Wannabe" - as Melanie Chisholm)
2007
I Want Candy (performer: "I Want Candy")
2005
Chicken Little (writer: "Wannabe" - as Melanie Chisholm)
2005
Julia - Wege zum Glück (TV Series) (performer: "First Day Of My Life")
2005
Queen Mania (TV Special) (performer: "One Vision")
2004
Sleepover (writer: "Wannabe" - as Melanie Chisholm)
2003
Dead or Alive Xtreme Beach Volleyball (Video Game) (writer: "Do It")
2002
Bend It Like Beckham (performer: "Independence Day", "I Turn to You" (1999)) / (writer: "Independence Day", "I Turn to You" (1999))
-
EastEnders (TV Series) (writer - 7 episodes, 1997 - 2001) (performer - 5 episodes, 2000 - 2001)
- Episode dated 23 April 2001 (2001) - (performer: "I Turn to You" - uncredited) / (writer: "I Turn to You" - uncredited)
- Episode dated 27 February 2001 (2001) - (performer: "I Turn to You" - uncredited) / (writer: "I Turn to You" - uncredited)
- Episode dated 24 October 2000 (2000) - (performer: "Never Be the Same Again" - uncredited) / (writer: "Never Be the Same Again" - uncredited)
- Episode dated 31 July 2000 (2000) - (performer: "Never Be the Same Again" - uncredited) / (writer: "Never Be the Same Again" - uncredited)
- Episode dated 25 January 2000 (2000) - (performer: "Northern Star" - uncredited) / (writer: "Northern Star" - uncredited)
- Episode dated 2 February 1998 (1998) - (writer: "Too Much")
- Episode dated 3 February 1997 (1997) - (writer: "Say You'll Be There")
2001
Hinter Gittern - Der Frauenknast (TV Series) (performer - 1 episode)
- Lust & Sühne (2001) - (performer: "Never Be The Same Again")
-
Top of the Pops (TV Series) (performer - 6 episodes, 1999 - 2000) (writer - 3 episodes, 2000)
- Episode dated 8 December 2000 (2000) - (performer: "If That Were Me") / (writer: "If That Were Me")
- Episode dated 7 April 2000 (2000) - (performer: "Never Be the Same Again") / (writer: "Never Be the Same Again")
- Episode dated 31 March 2000 (2000) - (performer: "Never Be the Same Again") / (writer: "Never Be the Same Again")
- Episode dated 22 January 1999 (1999) - (performer: "When You're Gone")
- Episode dated 15 January 1999 (1999) - (performer: "When You're Gone")
- Episode dated 8 January 1999 (1999) - (performer: "When You're Gone")
-
The Knock (TV Series) (performer - 1 episode, 2000) (writer - 1 episode, 2000)
- Episode #5.4 (2000) - (performer: "Never Be The Same Again") / (writer: "Never Be The Same Again")
2000
Uga Uga (TV Series) (performer: "Northern Star")
2000
Whatever It Takes (performer: "Go!") / (writer: "Go!")
2000
Coronation Street (TV Series) (performer - 3 episodes)
- Episode #1.4775 (2000) - (performer: "Northern Star")
- Episode #1.4766 (2000) - (performer: "Northern Star")
- Episode #1.4754 (2000) - (performer: "Northern Star")
-
FM Unplugged (TV Series documentary) (performer - 1 episode, 2000) (writer - 1 episode, 2000)
- Episode #1.5 (2000) - (performer: "Going Down" - uncredited) / (writer: "Going Down" - uncredited)
-
Charmed (TV Series) (performer - 1 episode, 2000) (writer - 1 episode, 2000)
- Heartbreak City (2000) - (performer: "Ga Ga") / (writer: "Ga Ga")
1999
Spice Girls: The Live One (TV Special) (writer: "Spice Up Your Life", "Something Kinda Funny", "Say You'll Be There", "Right Back at Ya", "Step to Me", "Mama", "Too Much", "W.O.M.A.N.", "2 Become 1", "Stop", "Holler", "Who Do You Think You Are", "Never Give Up On the Good Times", "Wannabe", "Goodbye", "Viva Forever")
1999
Radio 1 Live in Manchester (TV Movie) (performer: "Goin' Down" - as Mel C)
1999
Big Daddy (performer: "Ga Ga") / (writer: "Ga Ga")
1998
Spice Girls Live at Wembley Stadium (Video) (performer: "Sisters Are Doin' It for Themselves")
1998
Spice Girls: Live in Your Living Room (TV Special) (performer: "Sisters Are Doin' It for Themselves") / (writer: "If U Can't Dance", "Who Do You Think You Are", "Something Kinda Funny", "Do It", "Too Much", "Stop", "Love Thing", "The Lady Is a Vamp", "Say You'll Be There", "Naked", "2 Become 1", "Wannabe", "Spice Up Your Life", "Mama", "Viva Forever", "Never Give Up on the Good Times")
1998
Mad for It (TV Series) (writer - 1 episode)
- Episode #1.3 (1998) - (writer: "Wannabe")
1998
Pokémon: The First Movie - Mewtwo Strikes Back (writer: "Free Up Your Mind")
1997
Saturday Night Live (TV Series) (writer - 1 episode)
- Pamela Lee/Rollins Band (1997) - (writer: "Wannabe")
Thanks
2015
Creditors (very special thanks - as Melanie Chisholm)
2007
The Friday Night Project (TV Series) (thanks - 1 episode)
- Episode #5.14 (2007) - (thanks)
Self
2023
CBeebies Bedtime Story (TV Series short)
as
Self - Storyteller
- The Music in Me (2023) - Self - Storyteller
2022
Celebrity Gogglebox (TV Series)
as
Self
- Episode #5.2 (2023) - Self
- Episode #4.5 (2022) - Self
- Episode #4.2 (2022) - Self
- Episode #4.1 (2022) - Self
2023
Soccer Aid (TV Series)
as
Self - World XI Manager
- Soccer Aid 2023 (2023) - Self - World XI Manager
2007
Entertainment Tonight (TV Series)
as
Self / Self - Guest Co-Host
- Episode #42.214 (2023) - Self
- Episode #42.17 (2022) - Self (as Melanie Chisholm)
- Episode #42.15 (2022) - Self (as Melanie Chisholm)
- Episode #41.36 (2021) - Self
- Episode #41.34 (2021) - Self - Guest Co-Host
- Episode #41.32 (2021) - Self
- Episode #41.20 (2021) - Self
- Episode #41.8 (2021) - Self
- Episode #40.309 (2021) - Self
- Episode dated 16 November 2007 (2007) - Self (as Melanie Chisholm)
2005
Breakfast (TV Series)
as
Self
2023
The John Bishop Show (TV Series)
as
Self - Guest
- Episode #2.2 (2023) - Self - Guest
2022
Royal Carols: Together at Christmas (TV Special)
as
Self
2007
Loose Women (TV Series)
as
Self / Self - Performer
- Episode #27.56 (2022) - Self
- Episode #17.52 (2012) - Self - Performer
- Episode #17.1 (2012) - Self (voice)
- Episode #16.128 (2012) - Self (as Melanie Chisholm)
- Episode #16.6 (2011) - Self - Performer
- Episode #15.38 (2010) - Self
- Episode #12.79 (2007) - Self
- Episode #12.38 (2007) - Self
- Episode #11.108 (2007) - Self - Performer
- Episode #11.53 (2007) - Self
2022
Access Hollywood (TV Series)
as
Self
- Episode #27.64 (2022) - Self
2022
Queens for the Night (TV Special)
as
Self - Judge
2022
Entertainment Tonight Canada (TV Series)
as
Self
- Episode dated 19 October 2022 (2022) - Self
2022
Extra (TV Series)
as
Self
- Episode #29.25 (2022) - Self (as Melanie Chisholm)
2022
Tamron Hall (TV Series)
as
Self
- A Seat at the Table (2022) - Self
2022
GMA3: What You Need to Know (TV Series)
as
Self - Author, The Sporty One
- Masih Alinejad/Jazmely Jackson/Melanie Chisholm/Tory Johnson/Adrienne Bailon Houghton (2022) - Self - Author, The Sporty One (as Melanie Chisholm)
2022
The View (TV Series)
as
Self
- Dylan McDermott/Melanie Chisholm (2022) - Self (as Melanie Chisholm)
2021
Good Morning America (TV Series)
as
Self - Guest
- Episode dated 26 September 2022 (2022) - Self - Guest (as Melanie Chisholm)
- Episode dated 8 September 2021 (2021) - Self - Guest
2017
The Chris Moyles Show on Radio X (Podcast Series)
as
Self
- Episode dated 21 September 2022 (2022) - Self
- Episode dated 22 February 2017 (2017) - Self
2011
The One Show (TV Series)
as
Self / Self - Guest / Self - Musical Guest
- Episode dated 20 September 2022 (2022) - Self
- Episode dated 17 April 2020 (2020) - Self
- Episode dated 19 November 2014 (2014) - Self - Musical Guest
- Episode #7.114 (2012) - Self - Guest
- Episode #6.146 (2011) - Self - Guest
2022
Raise the Roof! Concert for Prostate Cancer UK (TV Special)
as
Self
2022
RuPaul's Drag Race UK vs the World (TV Series)
as
Self - Guest Judge
- Global Glamazons (2022) - Self - Guest Judge
2014
Lorraine (TV Series)
as
Self / Self - Guest
- Episode dated 25 December 2021 (2021) - Self
- Episode dated 21 July 2021 (2021) - Self - Guest
- Episode dated 14 October 2020 (2020) - Self - Guest
- Episode dated 19 November 2014 (2014) - Self (as Melanie Chisholm)
2021
The Ellen DeGeneres Show (TV Series)
as
Self
- Howie Mandel/Melanie C/Preacher Lawson (2021) - Self
2021
A Very Boy Band Holiday (TV Special)
as
Self
2020
The Late Late Show with James Corden (TV Series)
as
Self / Self - Musical Guest
- David Boreanaz/Melanie C/Finneas (2021) - Self
- Joe Biden/Melanie C (2020) - Self - Musical Guest
2007
Dancing with the Stars (TV Series)
as
Self - Contestant / Self
- Grease Night (2021) - Self - Contestant
- Disney Villains Night (2021) - Self - Contestant
- Disney Heroes Night (2021) - Self - Contestant
- Britney Night (2021) - Self - Contestant
- First Elimination (2021) - Self - Contestant
- Season 30 Premiere (2021) - Self - Contestant
- Season 5 Finale (2007) - Self (as Melanie Chisholm)
- Round 9 (2007) - Self (as Melanie Chisholm)
2020
Sky News @Breakfast (TV Series)
as
Self - Musician
- Episode dated 24 December 2020 (2020) - Self - Musician (as Mel C)
2020
Three Little Words (Podcast Series)
as
Self - Guest
- Melanie C (2020) - Self - Guest
2020
Culture Interrupted (TV Movie documentary)
as
Self
2020
Pretty in Plüsch (TV Series)
as
Self
- S1E3 - Final (2020) - Self
2020
The Royal Variety Performance 2020 (TV Special)
as
Self
2020
Saturday Kitchen (TV Series)
as
Self
- Episode #17.32 (2020) - Self
1998
Children in Need (TV Series)
as
Self / Self - Performer
- Children in Need 2020 (2020) - Self
- Episode #1.28 (2007) - Self - Performer (as Spice Girls)
- Episode #19.1 (1998) - Self
2020
Stop Crying Your Heart Out (BBC Radio 2 Allstars) (Short)
as
Self
2020
Klein gegen Groß - Das unglaubliche Duell (TV Series)
as
Self
- Episode #1.40 (2020) - Self
2013
Sunday Brunch (TV Series)
as
Self - Guest
- Episode #9.34 (2020) - Self - Guest
- Episode #9.17 (2020) - Self - Guest
- Episode #5.36 (2016) - Self - Guest
- Episode #2.13 (2013) - Self - Guest
2020
ITV Lunchtime News (TV Series)
as
Self - Singer
- Episode dated 5 October 2020 (2020) - Self - Singer
2020
ZDF-Fernsehgarten (TV Series documentary)
as
Self
- Episode dated 16 August 2020 (2020) - Self
2020
The Morning Show (TV Series)
as
Self - Singer & Songwriter @melaniecmusic
- Episode dated 12 August 2020 (2020) - Self - Singer & Songwriter @melaniecmusic
2003
This Morning (TV Series)
as
Self / Self - Performer
- Episode dated 30 July 2020 (2020) - Self
- Episode dated 21 August 2013 (2013) - Self
- Episode dated 8 March 2013 (2013) - Self
- Episode dated 5 November 2012 (2012) - Self (as Melanie Chisholm)
- Episode dated 15 May 2007 (2007) - Self - Performer
- Episode dated 18 July 2005 (2005) - Self
- Episode dated 4 June 2003 (2003) - Self (as Melanie Chisholm)
2020
Peter Crouch: Save Our Summer (TV Series)
as
Self - Guest
- Episode #1.4 (2020) - Self - Guest
2020
Nikki Lilly Meets... (TV Series short)
as
Self
- Mel C (2020) - Self
2020
Served! With Jade Thirlwall (TV Mini Series short)
as
Self - Surprise Guest
- Courtney Act: Girl Band Glamorama (2020) - Self - Surprise Guest
2020
Die Abendschau (TV Series documentary)
as
Self
- Episode dated 9 June 2020 (2020) - Self
2020
Free European Song Contest (TV Series)
as
Self - Jury England
- Premiere (2020) - Self - Jury England
2020
Desert Island Discs (Podcast Series)
as
Self
- Melanie C (2020) - Self
2020
The BRIT Awards 2020 (TV Special)
as
Self
2007
The Graham Norton Show (TV Series)
as
Self - Musical Guest / Self
- Tom Hanks/Matthew Rhys/Motsi Mabuse/Stephen Graham/Florence Pugh/Anthony Joshua/Melanie C/Sink the Pink (2019) - Self - Musical Guest
- Nicole Kidman/Keith Urban/Alan Cumming/Sheryl Crow (2017) - Self - Musical Guest (uncredited)
- Episode #2.3 (2007) - Self
2019
The Power of Women Series (TV Series documentary)
as
Self
2017
Altas Horas (TV Series)
as
Self
- Episode dated 27 July 2019 (2019) - Self
- Episode dated 1 July 2017 (2017) - Self
2019
Die ultimative Chartshow (TV Series documentary)
as
Self
- Die erfolgreichsten Songs der 90er (2019) - Self
2018
The X Factor (TV Series)
as
Self - Special Guest
- Final (2018) - Self - Special Guest (as Melanie Chisholm)
2018
Happy Place (Podcast Series)
as
Self
- Melanie C (2018) - Self
2012
The Jonathan Ross Show (TV Series)
as
Self - Guest / Self
- Episode #13.11 (2018) - Self - Guest
- Andrew Lloyd Webber, Melanie C, Tim Minchin, Ben Forster, Kayvan Novak, Cheryl Cole. (2012) - Self (as Melanie Chisholm)
2018
Sport Relief 2018 (TV Special)
as
Self
2017
Good Morning Britain (TV Series)
as
Self - Not Going to the Royal Wedding After All / Self - Singer and Former Spice Girl
- Episode dated 7 March 2018 (2018) - Self - Not Going to the Royal Wedding After All (as Mel C)
- Episode dated 6 March 2017 (2017) - Self - Singer and Former Spice Girl
2018
Uuden Musiikin Kilpailu (TV Special)
as
Self - Musical Guest
2018
Hits, Hype & Hustle: An Insider's Guide to the Music Business (TV Mini Series documentary)
as
Self
- Revivals and Reunions (2018) - Self
- On the Road (2018) - Self
2014
Duck Quacks Don't Echo (TV Series)
as
Self
- Melanie C, Victoria Coren Mitchell, Rob Beckett (2017) - Self
- Ruth Jones, Mel C, Dara Ó Briain (2014) - Self (as Melanie Chisholm)
2017
John Bishop: in Conversation With (TV Series)
as
Self
- Melanie C (2017) - Self
1999
taff (TV Series)
as
Self
- Episode dated 21 September 2017 (2017) - Self
- Episode dated 20 October 1999 (1999) - Self
2017
Tipping Point: Lucky Stars (TV Series)
as
Self - Contestant
- Episode #4.1 (2017) - Self - Contestant
2017
Starnacht am Wörthersee (TV Series)
as
Self
- Episode #1.18 (2017) - Self
2017
The Noite com Danilo Gentili (TV Series)
as
Self
- Mel C (2017) - Self (as Mel C)
2017
Energy Fashion Night (TV Series)
as
Self - Performer
- Energy Fashion Night 2017 (2017) - Self - Performer
2017
The Nightly Show (TV Series)
as
Self
- -With Davina McCall - Night Five (2017) - Self
2017
Alan Davies: As Yet Untitled (TV Series)
as
Self
- Frank Bruno Was the Original Bus Driver (2017) - Self
2017
Riverboat - Die MDR-Talkshow aus Leipzig (TV Series)
as
Self
- Ausgabe 509 (2017) - Self
2011
Morgenmagazin (TV Series)
as
Self
- Episode dated 20 February 2017 (2017) - Self
- Episode dated 24 June 2011 (2011) - Self
2017
Markus Lanz (TV Series)
as
Self
- Episode dated 16 February 2017 (2017) - Self
2017
Let It Shine (TV Series)
as
Self
- Episode #1.5 (2017) - Self
2011
Celebrity Juice (TV Series)
as
Self
- Bestest Unseenest Bits (2016) - Self
- Xmas Gogglyboxers (2016) - Self
- Episode #16.10 (2016) - Self
- Episode #8.11 (2012) - Self (as Melanie Chisholm)
- 2041: A Juice Odyssey (2011) - Self
- Episode #6.4 (2011) - Self
2016
12 Stars of Christmas (TV Series)
as
Self - Contestant
- Episode #1.5 (2016) - Self - Contestant
2012
8 Out of 10 Cats (TV Series)
as
Self
- Episode #19.4 (2016) - Self
- Episode #18.6 (2014) - Self
- Episode #14.8 (2012) - Self
2005
Ant & Dec's Saturday Night Takeaway (TV Series)
as
Self - Performer / Self
- Episode #13.3 (2016) - Self - Performer
- Episode #5.3 (2005) - Self
2016
A League of Their Own (TV Series)
as
Self
- Episode #10.1 (2016) - Self
2015
Bring the Noise (TV Series)
as
Self - Guest Panelist
- Episode #1.8 (2015) - Self - Guest Panelist (as Melanie Chisholm)
- Episode #1.3 (2015) - Self - Guest Panelist (as Melanie Chisholm)
2015
Woman of the Year (Short)
as
Self (as Melanie Chisholm)
2015
Asia's Got Talent (TV Series)
as
Self - Judge
- Grand Final Results Show (2015) - Self - Judge
2015
The Brit Awards 2015 (TV Special)
as
Self (as Melanie Chisholm)
2015
Mel & Sue (TV Series)
as
Self
- Episode #1.21 (2015) - Self
2014
Daily Brunch with Ocado (TV Series)
as
Self - Guest
- Episode #1.36 (2014) - Self - Guest (as Melanie Chisholm)
2014
The Nation's Favourite Queen Song (TV Movie documentary)
as
Self (as Mel C)
2014
Choccywoccydoodah (TV Series documentary)
as
Self
- Starstruck: Melanie Chisholm (2014) - Self (as Melanie Chisholm)
2014
Stars at Your Service (TV Mini Series)
as
Self
- Episode #1.1 (2014) - Self
2014
A Week in the Life of Chris Moyles (TV Series)
as
Self
- Week 3 - Gym and Hair (2014) - Self
2014
Música Boa Ao Vivo (TV Series)
as
Self (as Mel C)
2014
The Guess List (TV Series)
as
Self - Panellist
- Episode #1.2 (2014) - Self - Panellist
2014
P3 Guld (TV Special)
as
Self
2014
Room 101 (TV Series)
as
Self
- Episode #14.6 (2014) - Self
2013
Let's Do Christmas with Gino & Mel (TV Series)
as
Self
- Episode #2.5 (2013) - Self (as Melanie Chisholm)
2013
BBC Proms (TV Series)
as
Self
- Last Night from Around the UK (2013) - Self (as Melanie Chisholm)
2012
The Alan Titchmarsh Show (TV Series)
as
Self
- Episode dated 17 September 2013 (2013) - Self
- Episode dated 6 November 2012 (2012) - Self
2013
I Love My Country (TV Series)
as
Self - Panelist
- Episode #1.2 (2013) - Self - Panelist (as Melanie Chisholm)
2013
What's Cooking? From the Sainsbury's Kitchen (TV Series)
as
Self - Guest
- Episode #1.58 (2013) - Self - Guest (as Melanie Chisholm)
2013
Comic Relief: Through Hell and High Water (TV Special)
as
Self (as Melanie Chisholm)
2013
The Sarah Millican Television Programme (TV Series)
as
Self
- Episode #2.1 (2013) - Self
2012
The Spice Girls Story: Viva Forever! (Documentary)
as
Self (as Melanie Chisholm)
1998
Never Mind the Buzzcocks (TV Series)
as
Self
- Christmas 2012 (2012) - Self (as Melanie Chisholm)
- Sport Relief Special (2012) - Self (as Melanie Chisholm)
- Episode #22.7 (2008) - Self (as Melanie Chisholm)
- Episode #20.6 (2007) - Self (as Melanie Chisholm)
- Episode #7.7 (2000) - Self
- Episode #4.8 (1998) - Self (as Melanie Chisholm)
2012
The Nation's Favourite Christmas Song (TV Movie documentary)
as
Self (as Melanie Chisholm)
2012
100 Years of the Royal Variety Performance (TV Special documentary)
as
Self (as Mel C)
2012
Pride of Britain Awards (TV Special)
as
Self (as Melanie Chisholm)
2012
London 2012 Olympic Closing Ceremony: A Symphony of British Music (TV Special)
as
Self (as Melanie Chisholm)
2012
The Nation's Favourite Number 1 Single (TV Mini Series documentary)
as
Self
- Episode #1.3 (2012) - Self (as Mel C)
- Episode #1.2 (2012) - Self (as Mel C)
2012
Superstar (TV Series)
as
Self - Chief Judge
- Superstar Island (2012) - Self - Chief Judge
- Auditions (2012) - Self - Chief Judge
2012
Music Nuggets (TV Series)
as
Self
- Episode dated 25 February 2012 (2012) - Self
2012
Daybreak (TV Series)
as
Self
- Episode dated 15 February 2012 (2012) - Self (as Melanie Chisholm)
2012
Celebrity Juice Special: Too Juicy for TV (Video)
as
Self
2012
That Sunday Night Show (TV Series)
as
Self
- Episode #3.4 (2012) - Self (as Melanie Chisholm)
2011
The Xtra Factor (TV Series)
as
Self
- Episode #8.29 (2011) - Self (as Mel C)
- Episode #8.20 (2011) - Self
2011
Robins (TV Series)
as
Self - Guest
- Melanie Chisholm/Gry Forssell (2011) - Self - Guest (as Melanie Chisholm)
2006
Strictly Come Dancing: It Takes Two (TV Series documentary)
as
Self
- Episode #8.25 (2011) - Self
- Episode #3.12 (2006) - Self (as Melanie Chisholm)
- Episode #3.4 (2006) - Self (as Melanie Chisholm)
2011
Taniec z gwiazdami (TV Series)
as
Self - Special Guest
- Episode #13.6 (2011) - Self - Special Guest
2011
The X Factor (TV Series)
as
Self - Guest Judge
- Home Visits 3 (2011) - Self - Guest Judge
- Home Visits 2 (2011) - Self - Guest Judge
2011
SF bi de Lüt - Altdorf (TV Movie)
as
Self (as Melanie Chisholm)
2011
The Man Who Changed the World: Mikhail Gorbachev's 80th Birthday Gala (Video)
as
Self
2011
Pop's Greatest Dance Crazes (TV Movie)
as
Self (as Melanie Chisholm)
2010
Football Focus (TV Series)
as
Self
- Episode #10.7 (2010) - Self
2010
John Bishop's Britain (TV Series documentary)
as
Self - Spice Girl, Merseyside
- Holidays (2010) - Self - Spice Girl, Merseyside (as Mel C)
- Parenthood and Family (2010) - Self - Spice Girl, Merseyside (as Mel C)
- Work (2010) - Self - Spice Girl, Merseyside (as Mel C)
- Sport (2010) - Self - Spice Girl, Merseyside (as Mel C)
- Growing Up (2010) - Self - Spice Girl, Merseyside (as Mel C)
- Love and Marriage (2010) - Self - Spice Girl, Merseyside (as Mel C)
2010
The Brits Hits 30 (TV Special)
as
Self
2009
Bookaboo (TV Series)
as
Self (as Melanie Chisholm)
2007
Happy Hour (TV Series)
as
Self
- Episode #3.4 (2008) - Self (as Melanie Chisholm)
- Episode #1.7 (2007) - Self (uncredited)
2008
2008 Much Music Video Music Awards (TV Special)
as
Self (as Melanie Chisholm)
2008
Tout le monde en parle (TV Series)
as
Self
- Episode dated 4 May 2008 (2008) - Self
2008
Keith Lemon's Very Brilliant World Tour (TV Series)
as
Self
- United States (2008) - Self (as Melanie Chisholm)
2008
Happy Birthday Brucie! (TV Movie documentary)
as
Self (as The Spice Girls)
2007
Spice Girls - Zig-A-Zig-Ahhh - Interviews (Video documentary)
as
Self
2006
Strictly Come Dancing (TV Series)
as
Self - Performer / Self
- The Final (2007) - Self - Performer (as The Spice Girls)
- Episode #4.7 (2006) - Self (as Melanie Chisholm)
2007
Spice Girls: Giving You Everything (TV Movie documentary)
as
Self (as Melanie Chisholm)
2007
Larry King Live (TV Series)
as
Self
- Victoria Beckham & Posh Spice (2007) - Self (as Melanie Chisholm)
2007
The Victoria's Secret Fashion Show (TV Special documentary)
as
Self - Performer (as Melanie Chisholm)
2007
Peace One Day (TV Movie documentary)
as
Self
2007
Viva Mallorca! (TV Mini Series)
as
Self
2007
The Friday Night Project (TV Series)
as
Self - Guest Host
- Episode #5.4 (2007) - Self - Guest Host (as Melanie Chisholm)
2007
Schlag den Raab (TV Series)
as
Self
- Folge 5 - 1.000.000 EUR (2007) - Self (as Melanie C.)
2007
The Dome (TV Series)
as
Self
- Episode #1.42 (2007) - Self
2007
TRL Italy Awards 2007 (TV Special)
as
Self - Performer (as Melanie Chisholm)
2005
TV total (TV Series)
as
Self
- Episode dated 10 April 2007 (2007) - Self
- Stefan Raabs große Nacht der Stars (2005) - Self (as Melanie Chisholm)
- Episode dated 4 April 2005 (2005) - Self
2007
As Tardes da Júlia (TV Series)
as
Self (2007)
2001
BingoLotto (TV Series)
as
Self / Self - Musical Guest / Themselves - Musical Guest
- Guldkväll IX (2007) - Self - Musical Guest (as Melanie Chisholm)
- Avsnitt 6 (2006) - Self (as Melanie Chisholm)
- Avsnitt 10 (2003) - Self
- Avsnitt 2 (2001) - Themselves - Musical Guest (as Melanie Chisholm)
1997
Wetten, dass..? (TV Series)
as
Self
- Wetten, dass..? aus Freiburg (2007) - Self
- Wetten, dass..? aus Dresden (2005) - Self (as Mel C)
- Wetten, dass..? aus Mannheim (1997) - Self (as Spice Girls)
- Wetten, dass..? aus Wien (1997) - Self (as Spice Girls)
2007
Orange Playlist (TV Series)
as
Self
- Melanie C (2007) - Self
2007
Soccer AM (TV Series)
as
Self
- Episode #11.32 (2007) - Self
2007
The Truth About Size Zero (TV Movie documentary)
as
Self
2007
Soapstar Superstar (TV Series)
as
Self
- Episode #2.1 (2007) - Self (as Melanie Chisholm)
2006
Só Visto (TV Series)
as
Self
- Episode dated 17 December 2006 (2006) - Self
2006
Natal dos Hospitais 2006 (TV Special)
as
Self
2006
Clube Morangos (TV Series)
as
Self
- Os Jovens e a Política (2006) - Self
2006
An Audience with Take That: Live! (TV Special)
as
Self - Audience Member (uncredited)
2005
The Paul O'Grady Show (TV Series)
as
Self
- Episode #5.41 (2006) - Self (as Melanie Chisholm)
- Episode #2.19 (2005) - Self
2006
Be My Baby: The Girl Group Story (TV Movie documentary)
as
Self
2006
Globos de Ouro 2005 (TV Special)
as
Self (as Melanie Chisholm)
2006
Dei-te Quase Tudo (TV Series)
as
Self
- Episode #1.132 (2006) - Self (as Melanie Chisholm)
2006
La méthode Cauet (TV Series)
as
Self
- Episode dated 30 March 2006 (2006) - Self (as Mel C)
2006
Echo - Deutscher Musikpreis (TV Series)
as
Self - Performer
- Echo 2006 - Deutscher Musikpreis (2006) - Self - Performer
2006
Sábado noche (TV Series)
as
Self
- Episode dated 11 March 2006 (2006) - Self (as Melanie Chisholm)
2006
Channel nº 4 (TV Series)
as
Self
- Episode #1.84 (2006) - Self (as Melanie Chisholm)
2006
III nach neun (TV Series)
as
Self
- Episode dated 10 March 2006 (2006) - Self (as Mel Chisholm)
2006
Buenafuente (TV Series)
as
Self
- El nuevo presidente del Real Madrid (2006) - Self (as Melanie Chisholm)
2005
Corazón de... (TV Series)
as
Self
- Episode dated 9 March 2006 (2006) - Self (as Melanie Chisholm)
- Episode dated 30 November 2005 (2005) - Self (as Mel C)
2006
HermanSIC (TV Series)
as
Self
- Episode dated 5 March 2006 (2006) - Self (as Melanie Chisholm)
2006
Exclusiv - Das Star-Magazin (TV Series)
as
Self
- Episode dated 2 March 2006 (2006) - Self
2006
Top of the Pops (TV Series)
as
Self
- Episode dated 25 February 2006 (2006) - Self
2003
TRL Italy (TV Series)
as
Self
- Episode #7.1 (2005) - Self (as Melanie Chisholm)
- Episode #5.1 (2003) - Self (as Melanie Chisholm)
2005
DR's store juleshow (TV Special)
as
Self - Performer (as Melanie Chisholm)
2005
Jensen! (TV Series)
as
Self
- Episode dated 13 December 2005 (2005) - Self (as Melanie Chisholm)
2005
Idols (TV Series)
as
Self
- Workshop #2 (2005) - Self (as Melanie Chisholm)
2005
Girls and Boys: Sex and British Pop (TV Mini Series documentary)
as
Self - Spice Girls
- Wannabe: The 1990s (2005) - Self - Spice Girls (as Mel C)
2005
The Heaven and Earth Show (TV Series)
as
Self
- Episode dated 17 July 2005 (2005) - Self (as Melanie Chisholm)
2005
What's the Problem? With Anne Robinson (TV Series)
as
Self
- Episode #1.5 (2005) - Self (as Melanie Chisholm)
2005
Fashion News Live (TV Series)
as
Self
- Episode #3.7 (2005) - Self (as Melanie Chisholm)
1997
Top of the Pops (TV Series)
as
Self / Self - Spice Girls
2005
Queen Mania (TV Special)
as
Self - Performer
2005
Queen Mania: The Show Must Go On (TV Movie documentary)
as
Self
2003
CD:UK (TV Series)
as
Self
- Episode dated 2 April 2005 (2005) - Self
- Episode dated 5 March 2005 (2005) - Self
- Episode dated 26 February 2005 (2005) - Self
- Episode dated 7 June 2003 (2003) - Self (as Melanie Chisholm)
- Episode dated 18 January 2003 (2003) - Self (as Melanie Chisholm)
- Episode dated 11 January 2003 (2003) - Self (as Melanie Chisholm)
1996
GMTV (TV Series)
as
Self
- Episode dated 1 April 2005 (2005) - Self (as Melanie Chisholm)
- Episode dated 4 November 2003 (2003) - Self (as Melanie Chisholm)
- Episode dated 3 November 2003 (2003) - Self (as Melanie Chisholm)
- Episode dated 14 October 2003 (2003) - Self (as Melanie Chisholm)
- Episode dated 30 May 2003 (2003) - Self (as Melanie Chisholm)
- Episode dated 20 June 1996 (1996) - Self
2005
Top of the Pops Saturday (TV Series)
as
Self
- Episode dated 26 March 2005 (2005) - Self
2005
Die 90er Show (TV Series)
as
Self
- 1998 (2005) - Self (as Melanie Chisholm)
2005
UK Radio Aid (TV Movie documentary)
as
Self
2004
Roma 2004: MTV Europe Music Awards (TV Special)
as
Presenter - Best Female (as Melanie Chisholm)
2003
Hogmanay Live (TV Special)
as
Self (as Melanie Chisholm)
2003
Dame Edna Live at the Palace (TV Special)
as
Self
2003
Bo' Selecta! (TV Series)
as
Self
- Ho Ho Ho Selecta! (2003) - Self
- Episode #2.6 (2003) - Self (as Melanie Chisholm)
2003
RI:SE (TV Series)
as
Self
- Episode dated 14 November 2003 (2003) - Self (as Mel C)
- Episode dated 5 June 2003 (2003) - Self (as Melanie Chisholm)
2003
Today with Des and Mel (TV Series)
as
Self
- Episode dated 13 November 2003 (2003) - Self (as Mel C)
2003
V Graham Norton (TV Series)
as
Self
- Episode #5.17 (2003) - Self
- Episode #3.12 (2003) - Self
2003
The Games (TV Series)
as
Self (Series 1) (2003)
- Episode #1.1 (2003) - Self (Series 1) (2003)
2003
95.8 Capital FM's Party in the Park for the Prince's Trust 2003 (TV Special)
as
Self - Performer (as Melanie Chisholm)
2003
Deutschlands größte Hits (TV Series)
as
Self
- Das Beste aus 25 Jahren (2003) - Self
2003
The Saturday Show (TV Series)
as
Self
- Episode #1.88 (2003) - Self
- Episode #1.76 (2003) - Self
2003
Friday Night with Jonathan Ross (TV Series)
as
Self
- Episode #4.9 (2003) - Self (as Melanie Chisholm)
2003
Først & sist (TV Series)
as
Self
- Episode #9.12 (2003) - Self (as Melanie Chisholm)
2003
Top 40 (TV Series)
as
Self
- Episode dated 21 March 2003 (2003) - Self (as Mel C)
2003
Hyppönen Enbuske Experience (TV Series)
as
Self
- Episode dated 13 March 2003 (2003) - Self (as Mel C)
2003
Danish Music Awards 2003 (TV Special)
as
Self - Presenter / Performer (performing 'Here It Comes Again')
2003
Velkommen til danish music awards 2003 (TV Special)
as
Self
2003
T4 (TV Series)
as
Self
- Episode dated 19 February 2003 (2003) - Self (as Melanie Chisholm)
2003
Patrick Kielty... Almost Live! (TV Series)
as
Self
- Episode #5.6 (2003) - Self (as Melanie Chisholm)
2002
Leute heute (TV Series documentary)
as
Self
- Episode dated 4 December 2002 (2002) - Self (as Melanie Chisholm)
2002
Bubblegum Babylon (TV Movie documentary)
as
Self (as Melanie Chisholm)
2002
MTV Europe Music Awards 2002 Barcelona (TV Special)
as
Self - Presenter (as Melanie Chisholm)
2002
There's Only One Paul McCartney (TV Movie documentary)
as
Self (as Melanie Chisholm)
2001
Solo Spice (TV Movie documentary)
as
Self (as Melanie Chisholm)
2001
E! True Hollywood Story (TV Series documentary)
as
Self
- The Spice Girls (2001) - Self
2001
There's Only One Madonna (TV Movie documentary)
as
Self (as Mel C)
2001
The Tonight Show with Jay Leno (TV Series)
as
Self
- Episode #9.64 (2001) - Self (as Melanie Chisholm)
2001
Raw Spice (TV Movie documentary)
as
Self (as Melanie Chisholm)
2001
Wax Museum: History of Madame Tussaud's (TV Movie documentary)
as
Self (as Melanie Chisholm)
2001
VH1 Legends (TV Series documentary)
as
Self
- Geri Halliwell (2001) - Self (as Melanie Chisholm)
2000
Spice Girls in Concert! (TV Special)
as
Self (as Melanie Chisholm)
2000
MTV Europe Music Awards Stockholm (TV Special)
as
Self - Performer (as Spice Girls)
1996
Live & Kicking (TV Series)
as
Self
1998
TFI Friday (TV Series)
as
Self / Self - Guest Presenter
- Episode #6.3 (2000) - Self
- Episode #6.1 (2000) - Self - Guest Presenter (as The Spice Girls)
- Episode #5.11 (1999) - Self
- Episode #5.3 (1999) - Self (as Mel C)
- Episode #4.43 (1999) - Self
- Episode #4.19 (1999) - Self
- Episode #3.35 (1998) - Self (as The Spice Girls)
1998
The Frank Skinner Show (TV Series)
as
Self
- Episode #4.8 (2000) - Self (as Melanie Chisholm)
- Episode #2.7 (1998) - Self (as Melanie Chisholm)
2000
MTV Select (TV Series)
as
Self - Guest Appearance
- Episode dated 8 November 2000 (2000) - Self - Guest Appearance (as Melanie Chisholm)
1999
Mundo VIP (TV Series)
as
Self
- Show nº218 (2000) - Self (as Melanie Chisholm)
- Show nº186 (1999) - Self (as Melanie Chisholm)
2000
FBi (TV Series)
as
Self
- Episode #1.12 (2000) - Self
2000
The Richard Blackwood Show (TV Series)
as
Self - Guest Appearance
- Episode dated 21 June 2000 (2000) - Self - Guest Appearance (as Melanie Chisholm)
2000
This Is Your Life (TV Series documentary)
as
Self
- Suggs (2000) - Self
2000
Brit Awards 2000 (TV Special)
as
Self - Performer (as Spice Girls)
2000
Sen kväll med Luuk (TV Series)
as
Self
- Avsnitt 4 (2000) - Self (as Mel C)
2000
FM Unplugged (TV Series documentary)
as
Self
- Episode #1.5 (2000) - Self (as Melanie Chisholm)
2000
The Late Late Show with Craig Kilborn (TV Series)
as
Self
- Episode dated 14 January 2000 (2000) - Self (as Melanie Chisholm)
1999
Spice Girls: The Live One (TV Special)
as
Self (as Melanie Chisholm)
1999
Later... With Jools Holland (TV Series)
as
Self
- Episode #14.7 (1999) - Self (as Melanie C.)
1999
Late Show with David Letterman (TV Series)
as
Self
- Episode dated 10 November 1999 (1999) - Self (as Melanie Chisholm)
1999
Música sí (TV Series)
as
Self
- Episode dated 30 October 1999 (1999) - Self (as Melanie Chisholm)
1999
The Daily Show (TV Series)
as
Self
- Melanie C (1999) - Self
1999
Arabella (TV Series)
as
Self
- Episode dated 20 October 1999 (1999) - Self
1999
Radio 1 Live in Manchester (TV Movie)
as
Self (as Mel C)
1999
Festivalbar (TV Series)
as
Self
- Ascoli Piceno (1999) - Self (as Mel C)
1999
The Spice Girls in America: A Tour Story (Documentary)
as
Self (as Melanie Chisholm)
1999
Elton John: With a Little Help from My Friends (TV Movie documentary)
as
Self (as Melanie Chisholm)
1999
Nickelodeon Kids' Choice Awards '99 (TV Special)
as
Self (as Mel C)
1999
Power Vision - Pop Galerie (TV Series documentary)
as
Self
- Spice Girls (1999) - Self (as Melanie Chisholm)
1998
England United: (How Does It Feel to Be) on Top of the World? (Music Video)
as
Self
1998
Spice Girls - puoli tuntia pikasilmänruokaa (TV Movie documentary)
as
Self (as Melanie Chisholm)
1998
Spice World: The Game (Video Game)
as
Self - Sporty Spice (voice, as Melanie Chisholm)
1998
French and Saunders (TV Series)
as
Self
- The Making of Titanic (1998) - Self (as Spice Girls)
1998
Skattefri lørdag (TV Series)
as
Self
- Episode #2.14 (1998) - Self (as Melanie Chisholm)
1998
Great Performances (TV Series)
as
Self
- Pavarotti & Friends for the Children of Liberia (1998) - Self (as Spice Girls)
1998
Spice Girls Live at Wembley Stadium (Video)
as
Self (as Melanie Chisholm)
1998
MTV Europe Music Awards 1998 (TV Special)
as
Self - Presenter (as Mel C)
1998
Spice Girls: Live in Your Living Room (TV Special)
as
Self (as Melanie Chisholm)
1996
The O-Zone (TV Series)
as
Self
- The Spice Girls- After Geri (1998) - Self (uncredited)
- Episode dated 6 October 1997 (1997) - Self (as Melanie Chisholm)
- Spice Girls Special (1997) - Self (as Melanie Chisholm)
- Episode dated 13 October 1996 (1996) - Self (as Melanie Chisholm)
- Episode dated 8 July 1996 (1996) - Self
- Episode dated 29 June 1996 (1996) - Self (as Melanie Chisholm)
1996
The National Lottery (TV Series)
as
Self
- Episode dated 27 May 1998 (1998) - Self
- Episode dated 25 October 1997 (1997) - Self (as Spice Girls)
- Episode dated 27 September 1997 (1997) - Self
- Episode dated 7 December 1996 (1996) - Self
1998
Spice Girls in Concert: Wild! (Documentary)
as
Self (as Melanie Chisholm)
1998
Club Disney (TV Series)
as
Self
- Episode dated 21 March 1998 (1998) - Self (as Spice Girls)
1998
Ruby Wax Meets... (TV Series documentary)
as
Self
- The Spice Girls (1998) - Self (as Melanie Chisholm)
1997
Brit Awards 1997 (TV Special)
as
Self (as Spice Girls)
1997
Krede møder Spice Girls (TV Special documentary)
as
Self (as Spice Girls)
1997
Spice: The Official Video Volume 1 - One Hour of Girl Power! (Video documentary)
as
Self (as Sporty Spice)
1997
Spice Girls: Girl Talk (TV Special)
as
Self (as Melanie Chisholm)
1997
Spice Girls: Live in Istanbul (Video documentary)
as
Self (as Mel C)
1996
The End of the Year Show (TV Series)
as
Self
- Episode #1.3 (1997) - Self (as Melanie Chisholm)
- Episode #1.2 (1996) - Self (as Melanie Chisholm)
1997
The Girlie Show (TV Series documentary)
as
Self
- Episode #2.10 (1997) - Self (as The Spice Girls)
1997
Turrón y... cuenta nueva (TV Special)
as
Self
1997
Spice Up Your Christmas (TV Special)
as
Self (as Melanie Chisholm)
1997
Brit Girls (TV Series documentary)
as
Self
- Girls on Top (1997) - Self
- Lulu (1997) - Self
1997
Corazón, corazón (TV Series)
as
Self
- Episode dated 20 December 1997 (1997) - Self
1997
Making of Spiceworld (TV Movie documentary)
as
Self
1997
The 1997 Billboard Music Awards (TV Special)
as
Self - Performer (as Melanie Chisholm)
1997
Spice Girls: Too Much Is Never Enough (TV Movie documentary)
as
Self (as Melanie Chisholm)
1997
Film '72 (TV Series)
as
Self
- Episode dated 1 December 1997 (1997) - Self (as Melanie Chisholm)
1997
An Audience with the Spice Girls (TV Special)
as
Self (as Melanie Chisholm)
1997
44º edición de los premios Ondas (TV Special)
as
Self (as Spice Girls)
1997
MTV Europe Music Awards 1997 (TV Special)
as
Self (as Spice Girls)
1997
Talking Telephone Numbers (TV Series)
as
Self
- Episode #4.6 (1997) - Self
1997
An Audience with Elton John (TV Special)
as
Self (as Spice Girls)
1997
1997 MTV Video Music Awards (TV Special)
as
Self - Performer (as Spice Girls)
1997
The Rosie O'Donnell Show (TV Series)
as
Self
- Episode dated 30 June 1997 (1997) - Self
1997
Laf Lafi Açiyor (TV Series)
as
Self
- Episode #3.90 (1997) - Self (as Spice Girls)
1997
The 1997 World Music Awards (TV Special)
as
Self
1997
Here and Now (TV Series documentary)
as
Self
- Episode dated 26 May 1997 (1997) - Self
1997
Red Nose Awards (TV Special)
as
Self (as Melanie Chisholm)
1997
Live with Kelly and Mark (TV Series)
as
Self
- Episode #9.166 (1997) - Self
1997
Saturday Night Live (TV Series)
as
Self - Musical Guest
- Rob Lowe/Spice Girls (1997) - Self - Musical Guest
1997
The Jack Docherty Show (TV Series)
as
Self
- Episode #1.2 (1997) - Self
1997
Hoy es posible (TV Series)
as
Self
- Episode dated 25 March 1997 (1997) - Self (as Spice Girls)
1997
Comic Relief (TV Special)
as
Self (as Melanie Chisholm)
1997
Noel's House Party (TV Series)
as
Self
- Episode #6.18 (1997) - Self (as Melanie Chisholm)
1996
Alta Voltagem (TV Series)
as
Self
- Episode #1.37 (1996) - Self
- Episode #1.34 (1996) - Self
1996
Lista Top 40 (TV Series)
as
Self
- Episode #3.50 (1996) - Self
1996
Smash Hits Poll Winners Party 1996 (TV Special)
as
Self (as Melanie Chisholm)
1996
Die Harald Schmidt Show (TV Series)
as
Self
- Episode #2.52 (1996) - Self (as Spice Girls)
1996
Children in Need: Waiting in the Wings (TV Special)
as
Self
1996
Wiese (TV Series)
as
Self
- Episode #2.4 (1996) - Self (as Melanie Chisholm)
1996
Buona Domenica (TV Series)
as
Self
- Episode dated 27 October 1996 (1996) - Self
1996
The Clothes Show (TV Series documentary)
as
Self
- Episode dated 27 October 1996 (1996) - Self (as Melanie Chisholm)
1996
The Noise (TV Series)
as
Self
- Episode #1.8 (1996) - Self (as Spice Girls)
1996
The Disney Club (TV Series)
as
Self
- Episode dated 13 October 1996 (1996) - Self (as Melanie Chisholm)
1996
Fully Booked (TV Series)
as
Self
- Episode #2.12 (1996) - Self (as Spice Girls)
1996
Hotel Babylon (TV Series)
as
Self
- Episode dated 14 June 1996 (1996) - Self (as Melanie Chisholm)
1996
Surprise! Surprise! (TV Series)
as
Self - Performer
- Episode #13.7 (1996) - Self - Performer (as Spice Girls)
Archive Footage
2021
Entertainment Tonight (TV Series)
as
Self
- Episode #42.216 (2023) - Self
- Episode #42.96 (2022) - Self
- Episode #42.18 (2022) - Self (as Melanie Chisholm)
- Episode #40.312 (2021) - Self
2023
MTV 00s - Top 40 Perfect Pop Duets! (TV Special)
as
Melanie C
2023
MTV 90s - Top 30 90s Duets! (TV Special)
as
Melanie C
2023
MTV 90s - Top 50 MMMBop Pop Stars of the 90s! (TV Special)
as
Melanie C
2022
Pepsi, Where's My Jet? (TV Mini Series documentary)
as
Self - Former Pepsi Commercial Star
- The Kid from Seattle (2022) - Self - Former Pepsi Commercial Star
2022
Les Chroniques du Mea (TV Series)
as
Self
- Spice World (1997) (2022) - Self
2021
Girl Powered: The Spice Girls (TV Mini Series documentary)
as
Self
2021
When Ruby Wax Met... (TV Series documentary)
as
Self
- Girls on Top (2021) - Self
2021
MTV 90s - Top 50 90s Pop Hits! (TV Special)
as
Melanie C
2019
Breaking the Band (TV Series documentary)
as
Self
- Spice Girls (2019) - Self (as Melanie Chisholm)
2019
Pavarotti (Documentary)
as
Self (uncredited)
2019
Granada Reports (TV Series)
as
Self
- 29 May 2019: Evening Bulletin (2019) - Self (as Mel C)
2019
The Car Years (TV Series)
as
Self
- 1996 (2019) - Self (uncredited)
2019
Good Morning Britain (TV Series)
as
Self
- Episode dated 2 April 2019 (2019) - Self (uncredited)
- Episode dated 27 March 2019 (2019) - Self (uncredited)
- Episode dated 26 March 2019 (2019) - Self (uncredited)
- Episode dated 25 March 2019 (2019) - Self (uncredited)
2018
Frankie Boyle's New World Order (TV Series)
as
Self
- Review of 2018 (2018) - Self (uncredited)
2018
ITV Lunchtime News (TV Series)
as
Self - Spice Girl
- Episode dated 12 November 2018 (2018) - Self - Spice Girl
2017
Quickies, les questions brèves d'e-penser (TV Mini Series documentary)
as
Self
- La musique c'était mieux avant (2017) - Self (as The Spice Girls)
2017
Get Your Decades Party On! 90's vs 00's vs 10's (TV Special)
as
Self
2016
Lorraine (TV Series)
as
Self
- Episode dated 21 October 2016 (2016) - Self (uncredited)
2015
Tu cara me suena - Argentina (TV Series)
as
Self
- Episode #3.11 (2015) - Self (as Melanie Chisholm)
2015
Pop Gold (TV Mini Series)
as
Self
- Record Breakers (2015) - Self (as Melanie Chisholm)
2014
Peter Andre's 90 Party Hits of the 90s (TV Special)
as
Self
2014
Duck Quacks Don't Echo (TV Series)
as
Self
- Highlights Special (2014) - Self (as Melanie Chisholm)
2013
The Wright Stuff (TV Series)
as
Self - Singer
- Episode dated 5 November 2013 (2013) - Self - Singer (as Mel C)
2012
8 Out of 10 Cats (TV Series)
as
Self
- Episode #14.10 (2012) - Self
- Episode #14.11 (2012) - Self
2012
taff (TV Series)
as
Self
- Episode dated 12 December 2012 (2012) - Self
2011
100% mag (TV Series documentary)
as
Self - Touch / Spice Girls Audition (1994)
- Spice Girls (2011) - Self - Touch / Spice Girls Audition (1994)
2000
Reeling in the Years (TV Series documentary)
as
Self
- 2007 (2010) - Self (uncredited)
- 1997 (2000) - Self (uncredited)
- 1996 (2000) - Self (uncredited)
2010
Brit Awards 2010 (TV Special)
as
Self (as Spice Girls)
2008
Let Loose... The Very Best of 'Loose Women' (Video)
as
Self (as Melanie Chisholm)
2008
Shownieuws (TV Series)
as
Self
- Episode dated 28 February 2008 (2008) - Self
2008
E! True Hollywood Story (TV Series documentary)
as
Self
- Posh & Becks (2008) - Self (as Melanie Chisholm)
2008
The Graham Norton Show (TV Series)
as
Self
- Episode #2.13 (2008) - Self
2007
Buzzcocks... Imagine a Mildly Amusing Panel Show (TV Special)
as
Self (as Melanie Chisholm)
2006
CD:UK (TV Series)
as
Self
- Episode dated 25 March 2006 (2006) - Self (as Melanie Chisholm)
2004
SingStar Party (Video Game)
as
Self (uncredited)
2002
Seven Days That Shook the Spice Girls (TV Movie documentary)
as
Self - Sporty Spice (as Melanie Chisholm)
2001
The New Royals (TV Movie documentary)
as
Self (as Spice Girls)
2000
Prince of Wales: Kings in Waiting (TV Movie documentary)
as
Self (as Melanie Chisholm)
2000
Spice Girls: Forever More (Video)
as
Melanie C (as Melanie Chisholm)
1999
Top of the Pops 2 (TV Series)
as
Self
- TOTP2 Presents the Nineties (1999) - Self
1999
SNL: 25 Years of Music (TV Movie)
as
Self (as The Spice Girls)
1996
Top of the Pops (TV Series)
as
Self
- Episode dated 22 January 1999 (1999) - Self
- Episode dated 15 January 1999 (1999) - Self
- Episode dated 8 January 1999 (1999) - Self
- Episode dated 30 August 1996 (1996) - Self
1998
The Video Pool (TV Series)
as
Self
- Episode #1.165 (1998) - Self
1998
Spice Exposed (Video documentary)
as
Self (as Melanie Chisholm)
1997
Spice Girls: Too Much - Spice World Movie Version (Music Video)
as
Melanie C
1997
Spice Power (Video)
as
Self (as Melanie Chisholm)
References
Melanie C Wikipedia
(Text) CC BY-SA