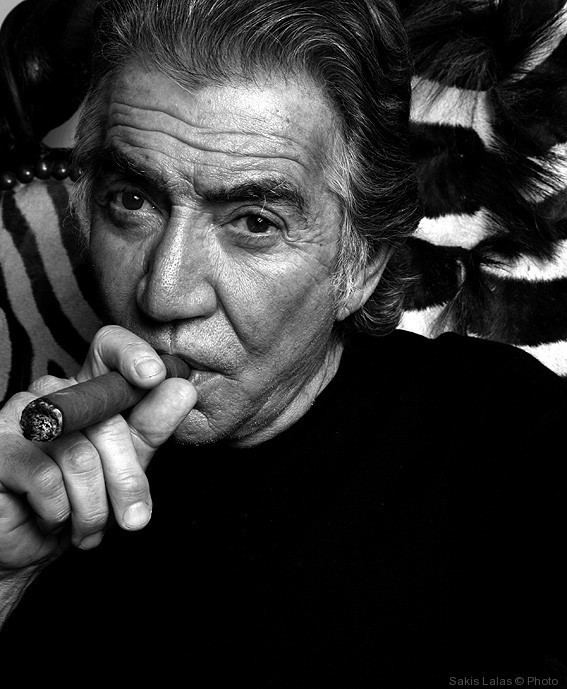 Roberto Cavalli was born in Florence, Tuscany. His grandfather, Giuseppe Rossi, was an artist and a member of the Macchiaioli Movement, whose work is exhibited in the Uffizi Gallery. Cavalli enrolled at the local Art Institute, concentrating in textile print. While still a student, he made a series of flower prints on knit that caught the attention of major Italian hosiery factories.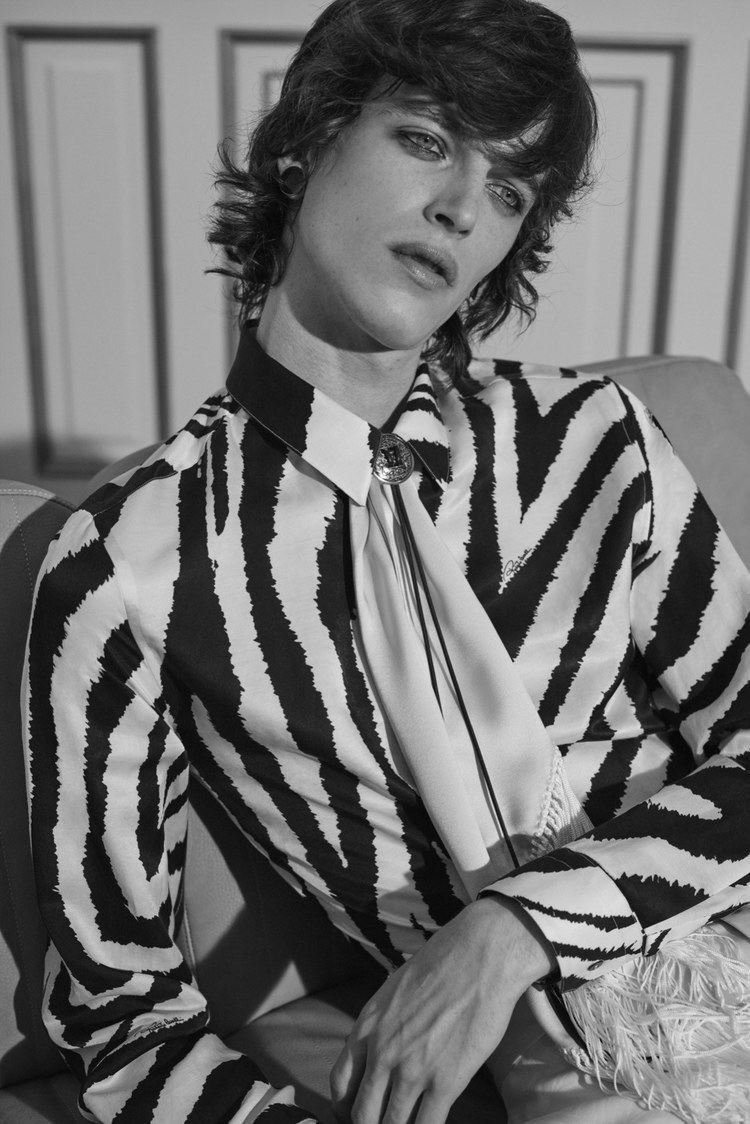 In the early 1970s, he invented and patented a printing procedure on leather, and started creating patchworks of different materials. He debuted these techniques in Paris, immediately getting commissions from the likes of Hermès and Pierre Cardin. At age 32, he presented his first namesake collection at the Salon for Prêt-à-Porter in Paris. He brought it to the catwalks of the Sala Bianca of Palazzo Pitti in Florence, and later on those of Milano Collezioni, jeans made of printed denim, intarsia leathers, brocade, and wild prints. He then opened his first boutique in 1972 in Saint-Tropez.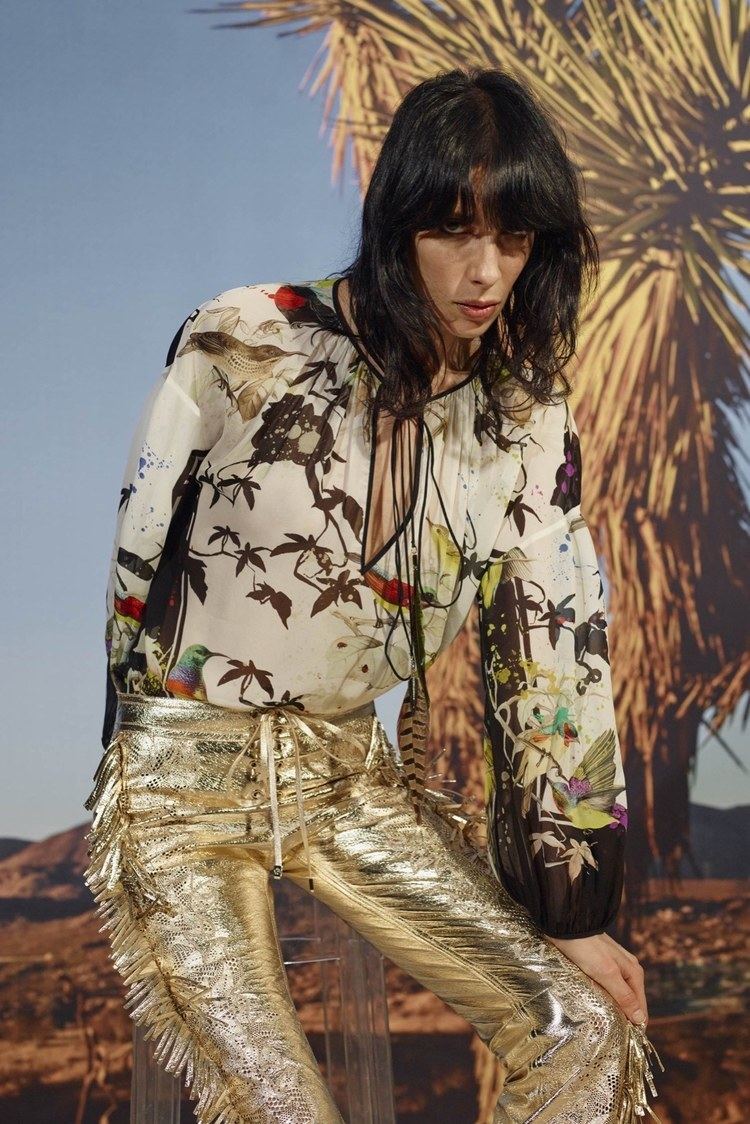 In 1980, Roberto Cavalli married Eva Düringer. In Milan in 1994, Cavalli presented the first sand-blasted jeans. By December of the same year, he had opened boutiques in Saint Barth, in the French Caribbean, followed by others in Venice and Saint-Tropez. Besides the main line, which is sold in over fifty countries worldwide, Roberto Cavalli designs RC Menswear as well as the youth aimed line Just Cavalli, launched in 2000 and comprising today men's wear, women's wear and accessories, eyewear, watches, jewelry, perfumes, underwear, and beachwear. There is also the Angels & Devils Children Collection, the Class line, two underwear collections, shoes, eyewear, watches and perfumes. In 2002, Cavalli opened his first café-store in Florence, revamping it with his signature animal prints. This was shortly followed by the opening in Milan of the Just Cavalli café at Torre Branca and another boutique on Via della Spiga.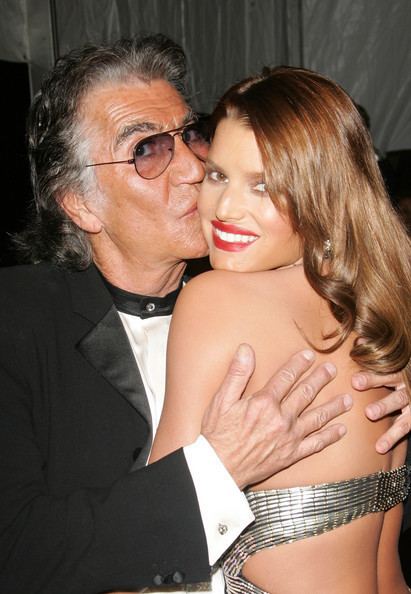 Roberto Cavalli was a judge at the Miss Universe 1977 pageant where his future wife (Eva Duringer) was a contestant, who represented Austria and won second place. The woman that won was the first Black Miss Universe (Miss Trinidad and Tobago: Janelle Commissiong). In July 2011, his company collection was presented at the catwalk of The Brandery fashion show in Barcelona.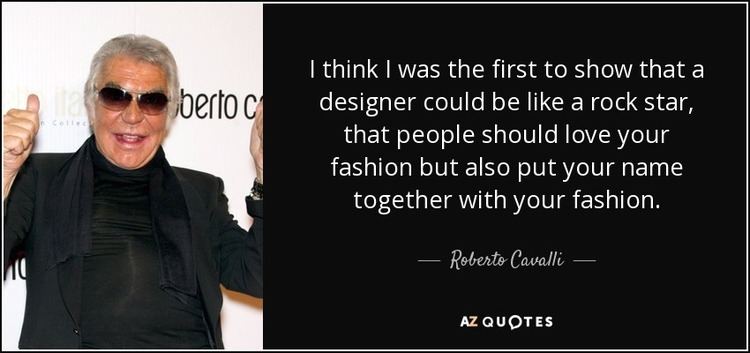 Cavalli has five children: Tommaso and Christiana from his first marriage, and Robert, Rachele, and Daniele from his second marriage.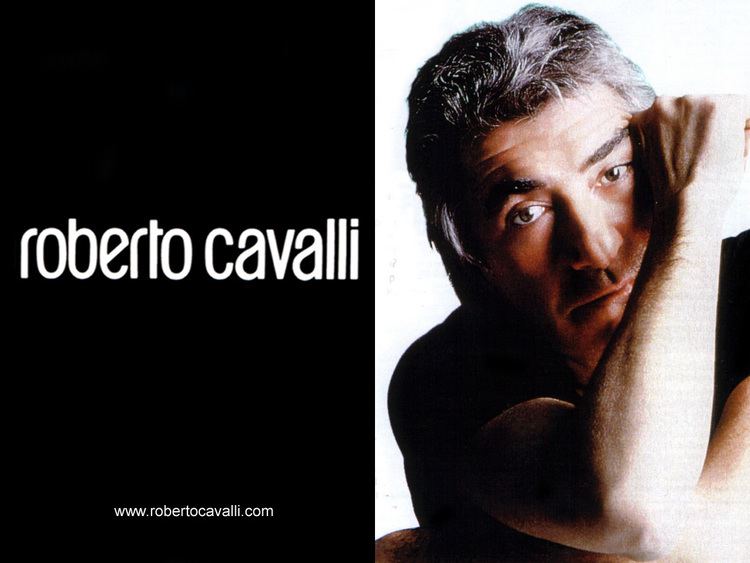 On June 18, 2013, he was awarded an Honorary Master Diploma in Fashion Management from Domus Academy in Milan, during a ceremony after which he held a lectio magistralis.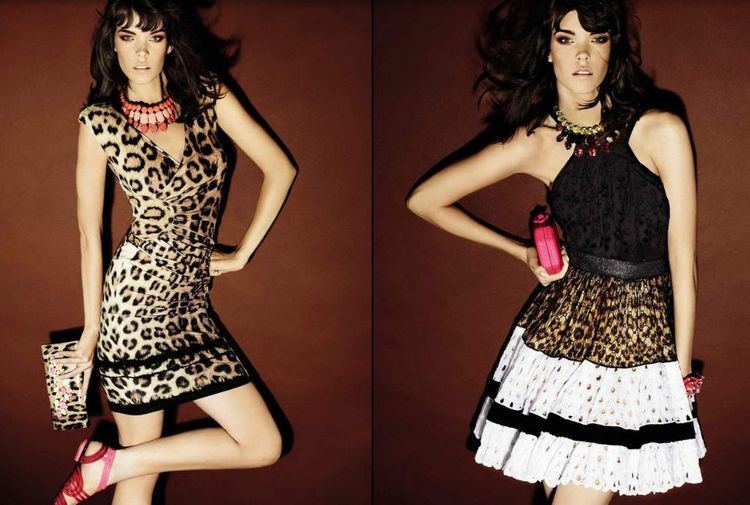 Many leading models have worked for the brand: Jessica Stam, Eva Riccobono, Laetitia Casta, Natasha Poly, Mariacarla Boscono, Karen Elson, Karolina Kurkova and Ivan Olita amongst others..
As of January 2014, Cavalii returned to the role of men's creative director from his son, Daniele Cavalli, starting with the 2014 fall collection, appointing Martyn Bal as his righthand man Also, on 24 January 2014, Gianluca Brozzetti (CEO) and Carlo Di Biagio (COO) announced they were leaving the fashion brand.
In May 2014, Cavalli approached Investcorp, an investment firm in the Persian Gulf, as a potential buyer of a stake in his fashion brand.
Cavalli was sharply criticized in 2004 by the Hindu community for marketing a line of feminine underwear (designed for Harrods) which featured the images of Hindu goddesses. The line was eventually withdrawn and formal apologies were made.
The Maktab Tarighat Oveyssi Shahmaghsoudi school of Islamic Sufism accused Cavalli of copying their "sacred emblem" for branding the Just Cavalli line. The Sufi school brought forth a proceeding in Europe to the Office for Harmonization in the Internal Market (OHIM). "On 16 May 2014, the OHIM pronounced itself in the first degree rejecting the request made by the School to invalidate the Just Cavalli logo. The Court states that the two logos are not mistakable and do not present any similarities." Nonetheless, students of the Sufi school have continued their protest.