Occupation

Producer and Actor


Years active

1994–2007





Name

Melvin M Metcalfe III


Spouse

Portia de Rossi (m. 1996–1999)





Movies

Holiday on the Moon (1994), The Art of the Doll Maker (1999), The Priestess (2007)


Similar People

Portia de Rossi, Ellen DeGeneres, Francesca Gregorini, Jesse Metcalfe, Terry Porter
Mel Metcalfe is a producer and actor, known for Holiday on the Moon (1994), The Art of the Doll Maker (1999) and The Priestess (2007). He was previously married to Portia de Rossi.
Contents
Mel Metcalfe Biography
Mel Metcalfe is an
American
actor
and producer who has been active in the entertainment industry since the early 90s. Right through his career, he has thrived as a producer for
short films
, documentaries, and
movies
. Apart from being a successful producer, he has also appeared as an actor in some films and done videography for several documentaries.
Mel Metcalfe was born in a
middle-class
family
with noble traditions. From an early age, he showed a zeal for the visual arts and decided to pursue a career in direction, production, and
acting
. From 1989, Mel Metcalfe has worked as an art director, actor,
cameraman
and documentary maker in various small-scale creative projects. Even though he is very versatile with cameras and other electrical equipment, he is mainly a documentary filmmaker. It also has to be noted that, even though he has worked in many projects, none of them can boast of being hugely successful and he never received any
nomination
for outstanding work.
Mel Metcalfe's work so far includes three short videos, two documentaries, and one
film
. Apart from that, he has also acted in on short video and two films. He was also involved in the making of TV shows when he filmed a documentary for "Who Made You." He also provided his services as a
cinematographer
for various documentaries and even worked as a set supervisor for one of his short videos. He can edit documentaries and once even provided catering services for crew of a documentary project for which he was doing editing work. The documentary 'A Golden State of Mind: The Storytelling Genius of Huell Howser' was his last work as a cameraman and editor. According to
IMDb
Mel Metcalfe has been part of 18 credited projects between the years 1989 to 2014. Currently, he has decided to stay away from media, and he is not also active in
social media
. Therefore, not much is known of his present whereabouts apart from that he is currently involved with Renee Kappos.
Portia De Rossi Ex-wife of Mel Metcalfe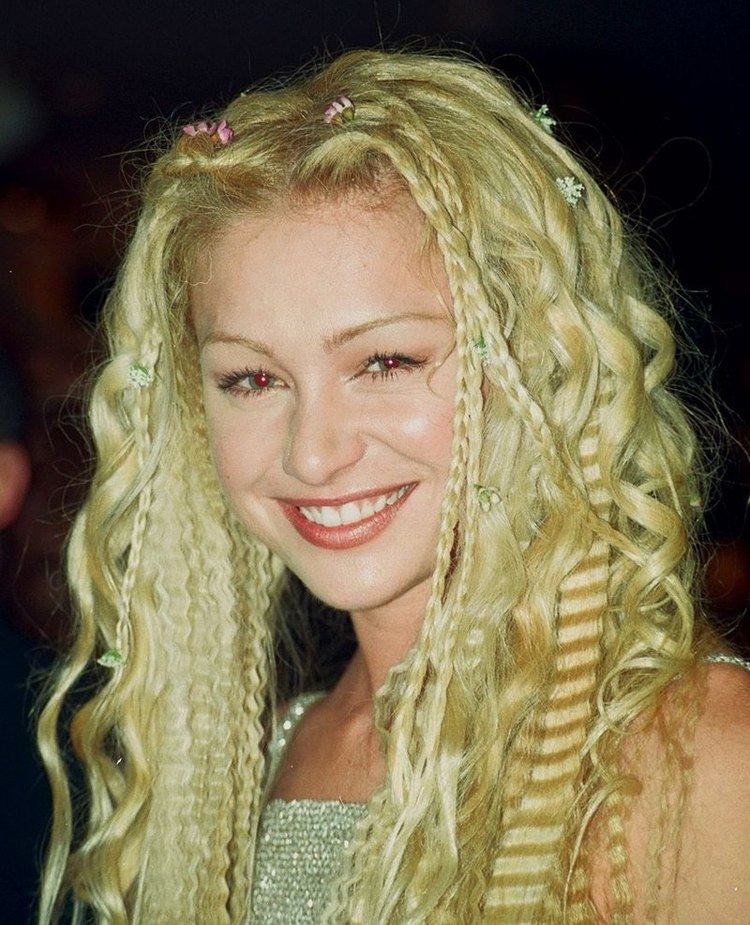 Scandal & Reason for Divorce
As far as his romantic life is concerned, Mel had a very colorful story to tell. It was in 1996, Mel had first met the
Australian
actress and model Portia De Rossi. The two fell for each other almost instantly, and they tied the knot before long. But, unfortunately, the marriage was very short-lived and lasted only for three years before they both decided to part their ways in 1999.
One of the reasons which lead to the divorce was Portia's
homosexuality
. As it turns out to be, she was a confined
lesbian
who was afraid to admit it. She married Mel Metcalfe so that she could get a green card to stay in the
United States
. But things didn't work out as she planned. After being married to Mel for almost one year, her underlying fear about her sexuality surfaced.
Another reason which paved the way for the inevitable divorce was Mel's affair with Portia's
sister-in-law
, with whom he later eloped and got married.
Mel Metcalfe & Renee Kappos
To add more drama to an already weak marriage of three years between Mel and Portia, Mel started to have an affair with Renee Kappos, who was unfortunately married to Portia's
brother
Michael Rogers. Michael had tied the knot with his longtime partner, Renee, and the two just marrieds moved into a flat in the same complex where Mel and Portia were living. The family drama intensified when Mel decided to elope with Renee. This incident was a harsh lesson for Portia, who then decided to accept her
sexuality
. She then started to date Francesca Gregorini after she had come in terms with her sexuality until she met her now-wife, host, and comedian
Ellen DeGeneres
.
Movies
Actor
Holiday on the Moon (Short)
Shadowman (as Mel Metcalfe III) (1994)
The Shadowed Cry (1992)
Peasant
Masque of the Red Death (1989)
Marco
Producer

The Priestess (producer) 2007
California Connected (TV Series documentary) 2003
Smart Roads (2003) ... (producer - documentary segments)
The Art of the Doll Maker (Documentary) (producer) 1999
An Arrest (Video short) (producer) 1997
Requiem (Short) (producer) 1995
Holiday on the Moon (Short) (producer) 1994
Questions & Answers
Are Jesse Metcalfe and Mel Metcalfe Related ?
Mel Metcalfe is often confused with
Jesse Metcalfe
, an American
actor
who is famous for his role in the movie Desperate Housewives, due to their similar names. May be Mel's lack of mainstream success caused him to be mistaken with other people with similar names.
References
(Text) CC BY-SA
Mel M. Metcalfe III IMDB