Meja Anna Pernilla Kullersten (born 12 February 1969), formerly Meja Anna Pernilla Beckman, is a Swedish composer, artist and singer. Among her best known songs are "I'm Missing You", "All 'Bout the Money" and "Private Emotion" (duet with Ricky Martin). She also gained popularity after her single "How Crazy Are You?" was used as the main theme music for the Xbox video games Dead or Alive Xtreme Beach Volleyball and Dead or Alive Xtreme 2.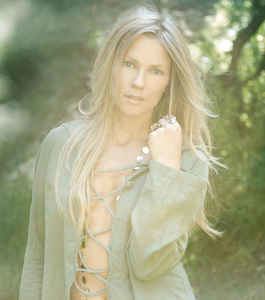 Prior to her solo career, Meja was a part of the dance group Legacy of Sound in the early 1990s where she co-wrote the songs with Anders Bagge on several singles including the top 10 hit "Happy".
Meja released her new single "Blame It On The Shadows", on 20 September 2013 and the EP "Stroboscope Sky" was commercially released later in 2015.
The single is written by Meja and Nicolas Gunthardt and produced by Ebbot Lundberg (former TSOOL). During 2014, Meja is ambassador for "The Non Violence Project".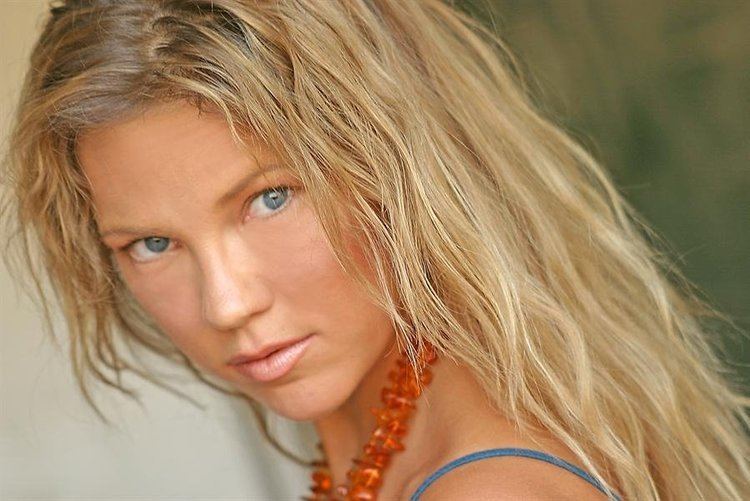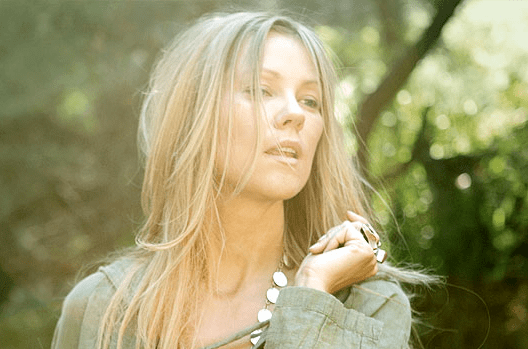 Meja was born Anna Pernilla Torndahl, in Nynäshamn, Stockholm County. She had her stage debut at "Ystads City theatre" at the age of 7. She was brought up in a musical family, her grandfather, Per Lundkvist, was a composer of both classical and contemporary music and her mother, a recording artist as a child before choosing a path as a painter.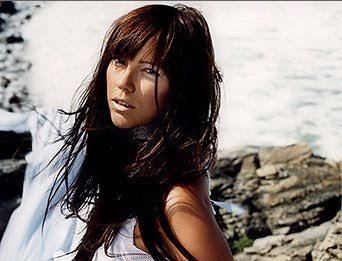 In 1986, at the age of 16, she moved to Mallorca, Spain, to study. She was introduced to American jazz trumpet player/singer Stephen Frankevich and started to take vocal lessons with singer Deborah Carter.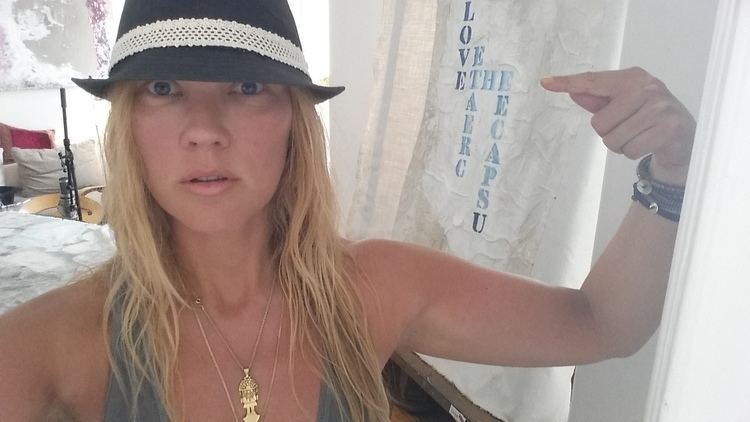 Meja went to Stockholm in 1990. She sang in different bands there before getting out on tour as a backup singer for the Swedish group Rob n Raz DLC in 1991. In 1992 Meja moved to Los Angeles to continue her studies at "The Musicians Institute" in Hollywood. She graduated from the vocal program "VIT" in late 1992 before returning to Sweden.
Meja's career took off in 1993 with the dance project Legacy of Sound. She co-wrote with Anders Bagge (Celine Dion, Jennifer Lopez, Janet Jackson etc.) and the first single, the dance floor hit "Happy" taken from the album "Holy Groove", reached the Top 10 on Billboards Hot Dance Music/Club play and the top70 of the Hot 100. "Happy" was released in over 20 countries. She recorded one more album with Legacy of Sound in 1994, named "Tour de Force", with songs like "Woman in Me" that later was covered by artists Destiny's Child and Jessica Simpson.
Meja left Legacy of Sound and in 1995 teamed up with Swedish manager Lasse Karlsson (Ace of Base) and writer/producer Douglas Carr. The first solo album "Meja", was released in 1996, with songs like "How Crazy Are You", "I'm Missing You" and "Rainbow" co-written by Billy Steinberg. In 1997 she had her first official concert tour in Japan, "The Flower Girl Jam Tour". The album Seven Sisters, released in 1998. Later that year Columbia (Sony) launched Meja in the U.S with the single "How Crazy Are You?" Meja went to Miami in 1999 to record "Private Emotion", a duet with Ricky Martin for his self-titled English language debut album. The song was written by Eric Baziian and Rob Hyman and produced by Desmond Child.
After shooting the video for "Private Emotion" in Los Angeles with director Francis Lawrence, Meja stayed to work on her next album Realitales (2000) with Billy Steinberg. She also co-wrote two tracks for the album in London with Stephen Lipson. The artwork for this album was shot by Swedish director Jonas Åkerlund.
In 2003 Meja started to work with former Sony Music boss, Richard Ogden. The album Mellow was released in 2004, with songs in both Portuguese ("Água de Beber", "Dindi") and Spanish.
Sony Music Japan released NU Essential in 2005.
In 2006 Meja went back to Los Angeles to begin the writing and recording of her new album. She continued her over 10-year collaboration with Billy Steinberg, and also adding new writers such as Jeff Barry, Billy Gibbons, Jed Leiber and Boz Boorer (Morrisey). The first single "At the Rainbow's End" was released in June, second single "Regrets (I Have None)" - in August, and the album Urban Gypsy was released on her own label Seven Sisters Network in October 2009 on a license deal with Sony Music. A remix of Mando Diao's "Dance with Somebody" was released early 2010.
As a tribute to the Japanese Studio Ghibli, Meja released an album where she covered soundtracks from their movies for Japan only.
Live in Japan-The Flower Girl Jam (1997)
My Best (2002) (Certifications #JPN:Gold)
The Nu Essential (2005)
Original Album Collection (2010)
AniMeja Studio Ghibli Soundtracks (2010)
Duet with Povel Ramel "Det ordnar sig alltid" for the 75 year anniversary of SKAP. A fed Winter song with lyrics by Povel Ramel"
Duet with Freddie Wadling "Annabel Lee" inspired by the poem by Edgar Allan Poe
The North Wave Award, newcomer of the year, 1996, Japan
POP album of the year, "meja" Japan 1996
Grammy Nomination, Category Song of the Year "All bout the Money" 1998
Grammy Nomination Category Female Pop/Rock Artist 1998
Artist of the year, Japan 1999
Gold Disc Award Norway, 1999
Gold single sales Denmark (all about the money) 1999
14th Japan Gold Disc Awards, 1999, Pop Album of the year, "Seven Sisters"
World Music Awards 1999 Best Selling Female Scandinavian Artist, Monte Carlo, Monaco
The Swedish Society of Popular Music Composers Prize Award (SKAP) 2001
Album Awards
"Meja" Triple platinum sales in Japan 1996
"Seven Sisters" Triple platinum in Japan 1998
"Realitales" Gold in Japan 2001