Occupation

Actor




Siblings

Mason Vale Cotton




Role

Child actor




Name

Maxwell Cotton




Years active

2006-present








Born

May 7, 2000 (age 23) (

2000-05-07

) San Diego, California


Other names

Max Perry CottonMaxwell Cotton




Movies and TV shows

Mr Popper's Penguins, Brothers & Sisters, A Dennis the Menace, Like Dandelion Dust, Radio Free Albemuth


Similar People

Mason Vale Cotton, Jon Gunn, Kim Schraner, Isaac Durnford, Mark Waters




Profiles




Twitter

Facebook
Karen kingsbury with joey maxwell perry cotton on set of like dandelion dust
Maxwell Perry Cotton (born May 7, 2000) is an American child actor who portrayed Cooper Whedon in the television series Brothers & Sisters.
Contents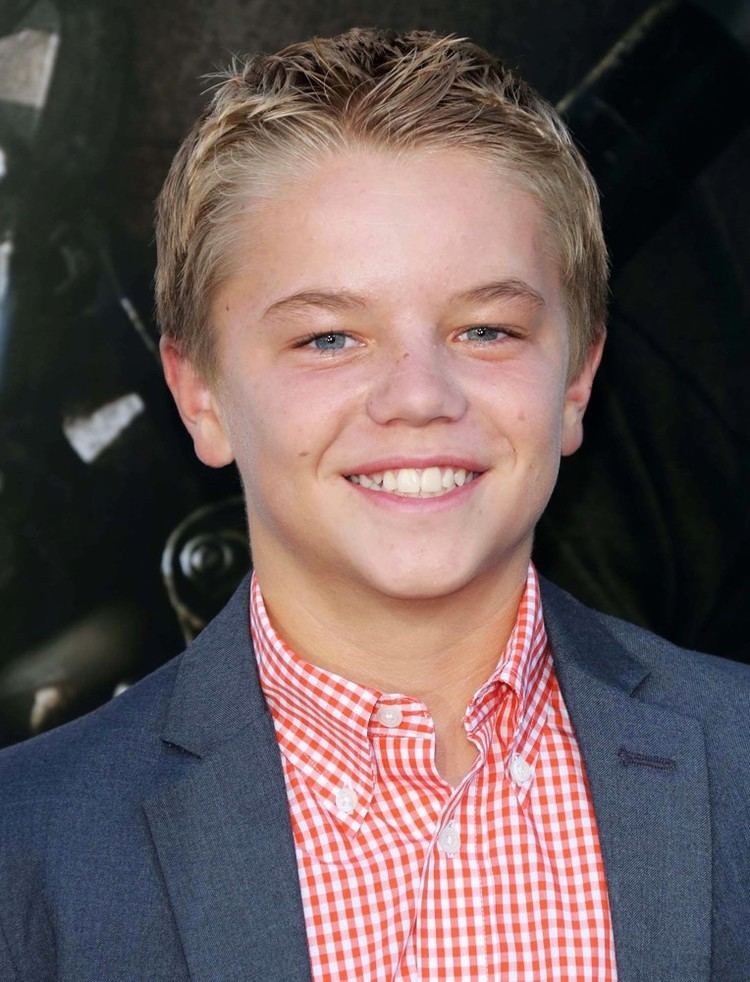 Maxwell perry cotton s reel
Life and career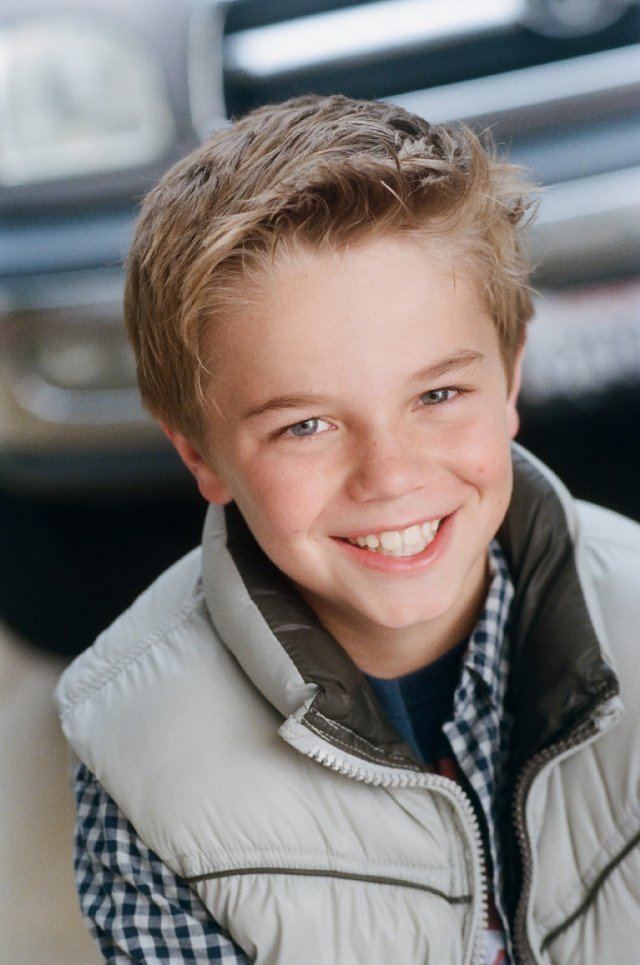 Cotton was born on May 7, 2000 in San Diego, California. His younger brother, Mason Vale Cotton, is also an actor.
Cotton began acting at the age of six. His first ever role began in 2006, on the television series Brothers and Sisters, where he portrayed Cooper Whedon. In the same year he appeared as Zeke in the television movie Welcome to the Jungle Gym. His first film was A Dennis the Menace Christmas where he played the lead role of Dennis Mitchell. In 2009, Cotton appeared in the movie Like Dandelion Dust. In 2010, he appeared in two movies, Radio Free Albemuth from the story by Philip K. Dick, and Class. In 2011, he appeared in Mr. Popper's Penguins as Billy Popper. In 2013, he played young Max (Max being played by Matt Damon) in Elysium. He also voiced a Civil War teenager in the documentary film The Gettysburg Address.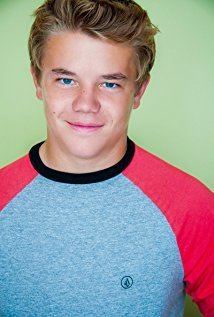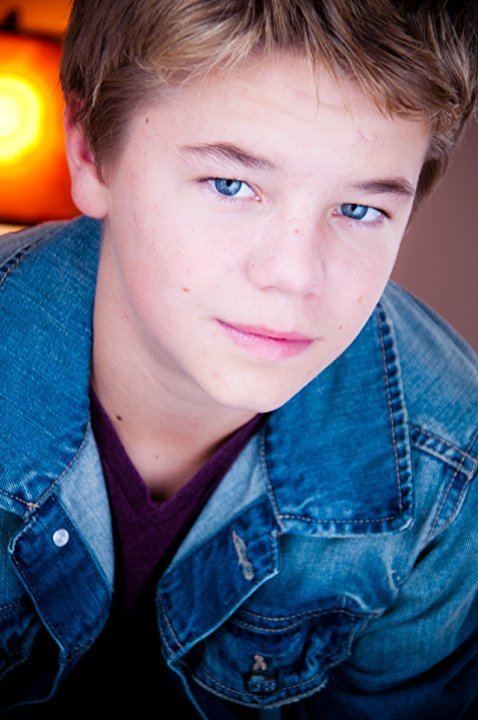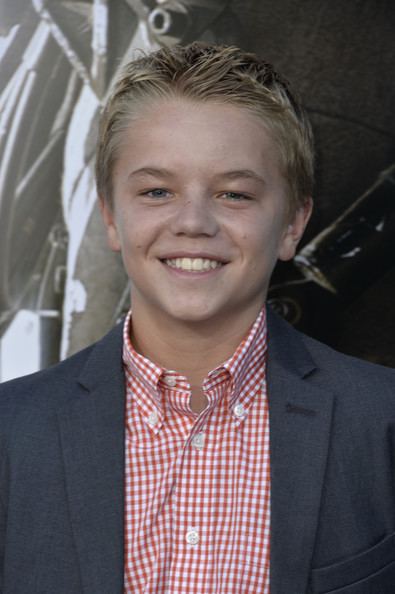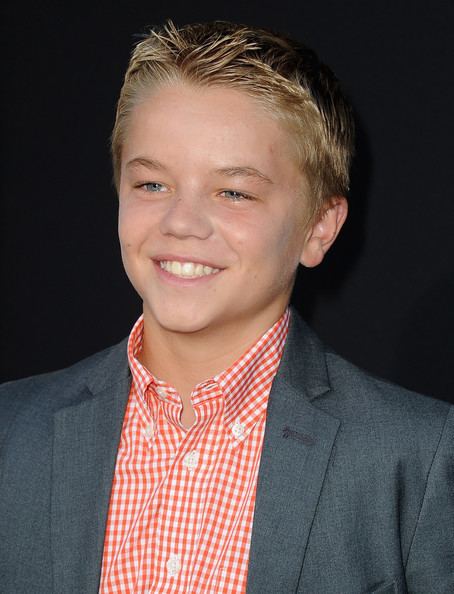 Filmography
Actor
2025
The Gettysburg Address (Documentary) (post-production)
as
Albertus McCreery (voice)
2013
Gutsy Frog (TV Movie)
as
Thomas
2013
Snake & Mongoose
as
Jamie (at 11)
2013
Gangster Squad
as
Keeler's Son
2012
The Mob Doctor (TV Series)
as
Max Kelton
- Resurrection (2013) - Max Kelton
- Protect and Serve (2012) - Max Kelton
2011
Game Time: Tackling the Past (TV Movie)
as
Micah
2011
Mr. Popper's Penguins
as
Billy
2006
Brothers & Sisters (TV Series)
as
Cooper Whedon
- Walker Down the Aisle (2011) - Cooper Whedon
- A Righteous Kiss (2010) - Cooper Whedon
- On the Road Again (2010) - Cooper Whedon (credit only)
- Lights Out (2010) - Cooper Whedon (credit only)
- Love All (2010) - Cooper Whedon
- Where There's Smoke- (2010) - Cooper Whedon (credit only)
- If You Bake It, He Will Come (2010) - Cooper Whedon
- Time After Time: Part 2 (2010) - Cooper Whedon (credit only)
- Time After Time: Part 1 (2010) - Cooper Whedon (credit only)
- Freeluc.com (2010) - Cooper Whedon (credit only)
- Leap of Faith (2010) - Cooper Whedon (credit only)
- A Valued Family (2010) - Cooper Whedon (credit only)
- The Pasadena Primary (2010) - Cooper Whedon
- Run Baby Run (2010) - Cooper Whedon
- The Science Fair (2010) - Cooper Whedon
- A Bone to Pick (2010) - Cooper Whedon
- Nearlyweds (2009) - Cooper Whedon
- Pregnant Pause (2009) - Cooper Whedon
- The Wine Festival (2009) - Cooper Whedon
- The Wig Party (2009) - Cooper Whedon
- Zen & the Art of Mole Making (2009) - Cooper Whedon
- Last Tango in Pasadena (2009) - Cooper Whedon
- From France with Love (2009) - Cooper Whedon
- Almost Normal (2009) - Cooper Whedon
- Breaking the News (2009) - Cooper Whedon
- The Road Ahead (2009) - Cooper Whedon (credit only)
- Mexico (2009) - Cooper Whedon (credit only)
- Let's Call the Whole Thing Off (2009) - Cooper Whedon (credit only)
- Julia (2009) - Cooper Whedon (credit only)
- S3X (2009) - Cooper Whedon (credit only)
- Missing (2009) - Cooper Whedon (credit only)
- Spring Broken (2009) - Cooper Whedon
- Taking Sides (2009) - Cooper Whedon (credit only)
- Troubled Waters: Part 2 (2009) - Cooper Whedon
- Troubled Waters: Part 1 (2009) - Cooper Whedon (credit only)
- Lost and Found (2009) - Cooper Whedon (credit only)
- Owning It (2009) - Cooper Whedon
- It's Not Easy Being Green (2009) - Cooper Whedon (credit only)
- Sibling Rivalry (2009) - Cooper Whedon (credit only)
- A Father Dreams (2009) - Cooper Whedon
- Just a Sliver (2008) - Cooper Whedon
- Unfinished Business (2008) - Cooper Whedon
- Going Once- Going Twice (2008) - Cooper Whedon (credit only)
- Do You Believe in Magic (2008) - Cooper Whedon (credit only)
- Bakersfield (2008) - Cooper Whedon
- You Get What You Need (2008) - Cooper Whedon
- Everything Must Go (2008) - Cooper Whedon (credit only)
- Tug of War (2008) - Cooper Whedon (credit only)
- Book Burning (2008) - Cooper Whedon (credit only)
- Glass Houses (2008) - Cooper Whedon
- Prior Commitments (2008) - Cooper Whedon
- Moral Hazard (2008) - Cooper Whedon (credit only)
- Double Negative (2008) - Cooper Whedon (credit only)
- Separation Anxiety (2008) - Cooper Whedon
- Compromises (2008) - Cooper Whedon (credit only)
- The Missionary Imposition (2008) - Cooper Whedon (credit only)
- The Feast of Epiphany (2008) - Cooper Whedon (credit only)
- Holy Matrimony! (2007) - Cooper Whedon
- Something New (2007) - Cooper Whedon (credit only)
- 36 Hours (2007) - Cooper Whedon (credit only)
- Two Places (2007) - Cooper Whedon
- Domestic Issues (2007) - Cooper Whedon
- States of the Union (2007) - Cooper Whedon (credit only)
- History Repeating (2007) - Cooper Whedon (credit only)
- An American Family (2007) - Cooper Whedon
- Home Front (2007) - Cooper Whedon
- Matriarchy (2007) - Cooper Whedon
- Favorite Son (2007) - Cooper Whedon
- Bad News (2007) - Cooper Whedon
- Game Night (2007) - Cooper Whedon
- All in the Family (2007) - Cooper Whedon
- The Other Walker (2007) - Cooper Whedon
- Valentine's Day Massacre (2007) - Cooper Whedon
- Family Day (2007) - Cooper Whedon (uncredited)
- Light the Lights (2006) - Cooper Whedon
- Mistakes Were Made: Part 2 (2006) - Cooper Whedon
- Mistakes Were Made: Part 1 (2006) - Cooper Whedon
- Date Night (2006) - Cooper Whedon
- Family Portrait (2006) - Cooper Whedon
- Affairs of State (2006) - Cooper Whedon
- An Act of Will (2006) - Cooper Whedon
- Patriarchy (2006) - Cooper Whedon
2010
Radio Free Albemuth
as
Young Nick (uncredited)
2010
Class (TV Movie)
as
Shane Burch
2009
Like Dandelion Dust
as
Joey Campbell
2007
Murdering Mama's Boy (Short)
as
Todd
2007
A Dennis the Menace Christmas (Video)
as
Dennis Mitchell
2006
Welcome to the Jungle Gym (TV Movie)
as
Zeke
2006
Untold Stories of the ER (TV Series documentary)
as
Austin / Scurvy Patient
- Code Black (2006) - Austin / Scurvy Patient
Self
2008
Mother Goose Parade (TV Special)
2007
Mother Goose Parade (TV Special)
as
Self
References
Maxwell Perry Cotton Wikipedia
(Text) CC BY-SA