India




Hindi




Uttar Pradesh




Unnao



Maurawan is a town and a nagar panchayat in the Unnao district of the Indian state of Uttar Pradesh.
Maurawan is located at 26.43°N 80.88°E? / 26.43; 80.88. It has an average elevation of 121 metres (397 ft). Maurawan is 55 km from Lucknow, 42 km from Unnao, 45 km from Rai Baraily and 62 km from Kanpur. The nearest airport is Lucknow.
The great temple of the Goddess Durga, known as "Barkhandi devi", is one of most venerated places in the area around Maurawan. Not only those from Maurawan but also residents of other districts come to visit this sacred location. According to some, British officers tried to demolish the temple along with the "pindi", but as soon as they hit the pindi a loud tigers roar frightened them into fleeing. The greatest number of visitors come to the temple during Navratri, and locals have worshipped the "pindi" daily since the time of that legend.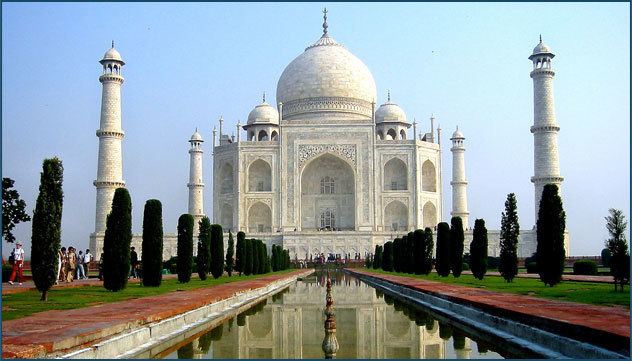 Maurawan is famous for its havelis (mansions) and the ruins of ancient forts. It is also known for the sweet delicacies peda and rabdi, and for the small vendors that come from nearby villages to sell their wares. The locals re-enact the Hindu mythological book the Ramayana and many visitors come to see this performance.
The most common occupations in Maurawan are agriculture and business. Common crops include rice, wheat, pulses and mustard. Business revenue is generated through the transport and hotel industries, as well as the production of peda and rabdi. The Chandan Ganj market sells all varieties of goods to locals, but is particularly famous for seeds.
Maurawan Wikipedia
(,)http://wuddco.com/admin/uploads/8.jpg(,)http://wuddco.com/admin/uploads/Layout%2520Final%2520May%25202010%2520(1).jpg(,)http://mw2.google.com/mw-panoramio/photos/medium/22937336.jpg(,)http://mw2.google.com/mw-panoramio/photos/medium/63658628.jpg(,)http://mw2.google.com/mw-panoramio/photos/medium/47501452.jpg(,)http://mw2.google.com/mw-panoramio/photos/medium/63658056.jpg(,)http://mw2.google.com/mw-panoramio/photos/medium/63658041.jpg
(,)https://fbexternal-a.akamaihd.net/safe_image.php%3Fd%3DAQAsGEsxyEAaAbKi%26w%3D720%26h%3D960%26url%3Dhttp%253A%252F%252Fupload.wikimedia.org%252Fwikipedia%252Fcommons%252Fthumb%252F3%252F33%252FPurwa_worldwar_1914.jpg%252F720px-Purwa_worldwar_1914.jpg(,)http://static.panoramio.com/photos/large/63658614.jpg(,)http://mw2.google.com/mw-panoramio/photos/medium/63658604.jpg(,)http://i.dailymail.co.uk/i/pix/2013/10/29/article-2478480-190B872C00000578-553_468x286.jpg
(,)http://www.indiatourmantra.com/images/1.jpg(,)http://conference.aimt.edu.in/cotii-2013/conference/images/clg/5.JPG(,)http://conference.aimt.edu.in/cotii-2013/conference/images/clg/3.JPG(,)http://conference.aimt.edu.in/cotii-2013/conference/images/clg/1.JPG(,)http://pbytes.indiaproperty.com/wp-content/uploads/2012/05/S.G-Road1.jpg(,)http://www.indiatourmantra.com/images/6.jpg