Occupation

Actor




Spouse

Sally Sutton (m. 1992)




Role

Actor





Name

Matt Craven




Years active

1979—present




Siblings

Debbie Crnkovich







Full Name

Matthew John Crnkovich




Born

November 10, 1956 (age 66) (

1956-11-10

) Port Colborne, Ontario, Canada


Children

Nicholas Crnkovich, Josephine Crnkovich




Parents

Joanne Leslie, Nick Crnkovich




Movies and TV shows

Resurrection, Crimson Tide, The Life of David Gale, X‑Men: First Class, White House Down


Similar People

Aaron Zelman, Tony Scott, Roger Christian, Franc Roddam, George Dzundza
Disturbia 1 9 movie clip car accident 2007 hd
Matthew John Crnkovich, known as Matt Craven (born November 10, 1956) is a Canadian actor. He has appeared in over 40 films including Happy Birthday to Me, Jacob's Ladder, K2, A Few Good Men, The Juror, Assault on Precinct 13, Disturbia, and X-Men: First Class.
Contents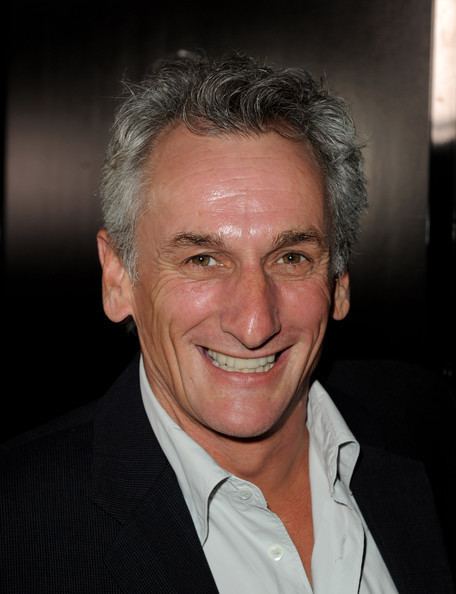 Craven has also made several television appearances, most notably as Clayton Jarvis on the CBS series, NCIS, Officer Lenny Gayer on High Incident, Dr. Tim Lonner on L.A. Doctors, and Sheriff Fred Langston on the series, Resurrection.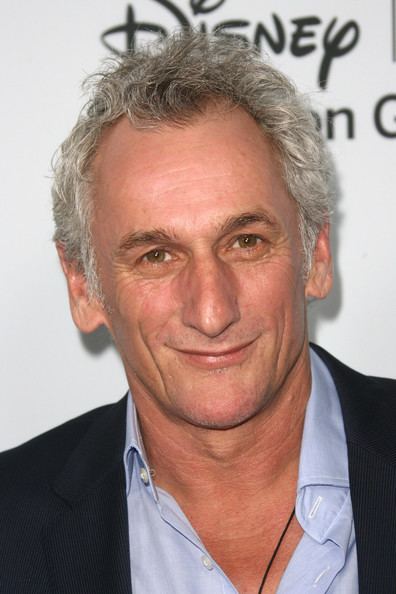 Resurrection matt craven previews the fallout from the big death
Early life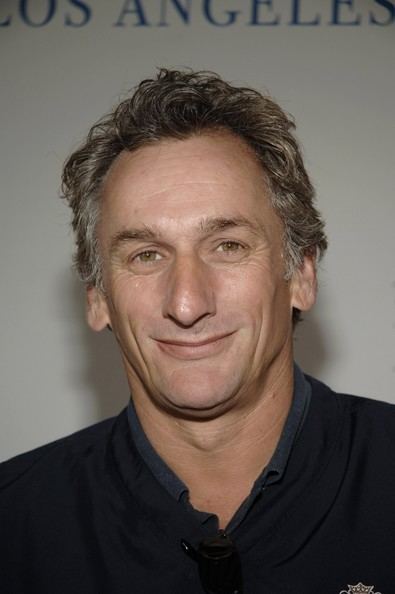 Craven, a Canadian, spent his early life in Ontario. His father died six weeks after his birth and Craven ultimately dropped out of high school to work a variety of odd jobs to help support his mother and sister. He was about 20 when he discovered his love for acting - auditioning for, and starring in, a local production of Dracula as Jonathan Harker.
Career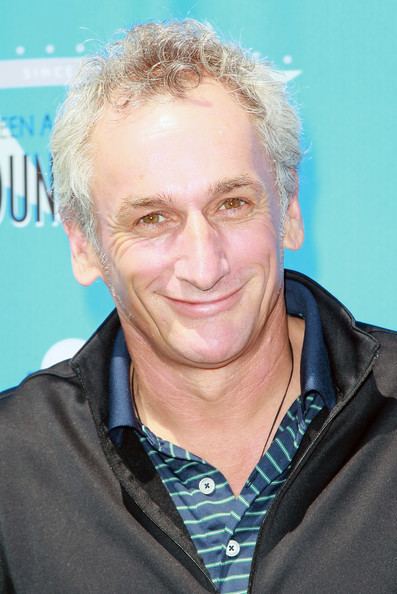 Matt Craven is best known as a character actor working in TV and film. His credits include starring roles opposite such Hollywood stars as Helen Mirren, Denzel Washington, James Gandolfini, Michael Caine, Gene Hackman and Maggie Gyllenhaal. His films include the Academy Award nominated Crimson Tide, A Few Good Men, the SAG nominated X-Men: First Class, Public Enemies, Disturbia, Déjà Vu, The Life of David Gale, Tin Men and K2. Craven's first film Meatballs opposite Bill Murray was a huge hit and launched Craven's career in film and comedy. Murray took Craven under his wing and immediately started teaching him the fundamentals of improv and how to create and mold a character. Craven's second feature, the live action short Bravery in the Field was nominated for an Academy Award.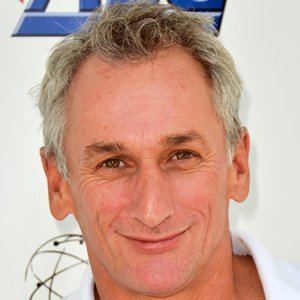 The next few years saw Craven starring in several comedy pilots opposite the likes of Alan Arkin, Richard Lewis, Annie Potts and Holland Taylor. His first major dramatic film was the drama/horror/mystery cult favorite Jacob's Ladder which follows a haunted Vietnam vet as he attempts to discover his past while suffering from a severe case of dissociation. Craven starred as Michael, a chemist in the Army's chemical warfare division where he worked on a drug that was secretly given to the veteran's unit. This critically acclaimed film raised Craven's career to a whole new level, proving his versatility as an actor. On television, Craven has worked with Steven Spielberg as a series regular on High Incident, on TNT's Nuremberg and Kingfish: A Story of Huey P. Long, opposite Jeff Goldblum on Raines, several seasons on the international hit NCIS, and extensively with producer/writer Graham Yost on Justified, From the Earth to the Moon, The Pacific and Boomtown. Most recently, Craven starred on the ABC series Resurrection.
Craven had two features for 2015 - Roland Emmerich's Stonewall and Unless in which he stars opposite Catherine Keener.
Personal life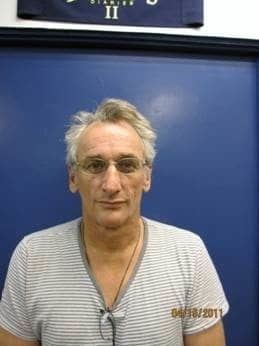 Craven has been married for the past 25 years to Sally Sutton, the Emmy Award winning makeup artist whom he met on the set of K2. They have two children, Nicholas and Josephine.
Craven is a strong supporter of "One Heart Source" and organisation designed to empower at risk children through education in Africa. He is an avid golfer and has been ranked third in Golf Digest's Hollywood's Top 100 Golfers. In his spare time, he enjoys gardening, cooking and woodworking. He did a lot of his stunts for K2, worked as a doorman for the legendary nightclub the Bitter End, did his own stunt driving in The Life of David Gale, and is a lifelong fan of the Toronto Maple Leafs.
Filmography
Actor
2023
Under the Bridge (TV Mini Series) (post-production)
as
Roy Bentland
2023
Justified: City Primeval (TV Series)
as
Dan Grant
- The Question (2023) - Dan Grant
2023
The Last Thing He Told Me (TV Series)
as
Andrew Hall
- Witness to Your Life (2023) - Andrew Hall
2020
Stumptown (TV Series)
as
Michael McConnell
- All Hands on Dex (2020) - Michael McConnell
- At All Costs: The Conrad Costas Chronicles (2020) - Michael McConnell
2019
Unspeakable (TV Mini Series)
as
Horace Krever
- Intent (1997 - 2005) (2019) - Horace Krever
- Krever (1993 - 1996) (2019) - Horace Krever
2018
Sharp Objects (TV Mini Series)
as
Chief Bill Vickery
- Milk (2018) - Chief Bill Vickery
- Falling (2018) - Chief Bill Vickery
- Cherry (2018) - Chief Bill Vickery
- Closer (2018) - Chief Bill Vickery
- Ripe (2018) - Chief Bill Vickery
- Fix (2018) - Chief Bill Vickery
- Dirt (2018) - Chief Bill Vickery
- Vanish (2018) - Chief Bill Vickery
2017
Awakening the Zodiac
as
Harvey
2016
Jack Goes Home
as
The Voice of Damien (voice)
2015
Stonewall
as
Deputy Seymour Pine
2013
Resurrection (TV Series)
as
Fred Langston / Sheriff Fred Langston
- Loved in Return (2015) - Fred Langston
- Steal Away (2015) - Fred Langston
- True Believer (2015) - Fred Langston
- Prophecy (2015) - Fred Langston
- Aftermath (2014) - Fred Langston
- Forsaken (2014) - Fred Langston
- Miracles (2014) - Fred Langston
- Afflictions (2014) - Sheriff Fred Langston
- Will (2014) - Fred Langston
- Old Scars (2014) - Fred Langston
- Multiple (2014) - Fred Langston
- Echoes (2014) - Fred Langston
- Revelation (2014) - Fred Langston
- Torn Apart (2014) - Fred Langston
- Schemes of the Devil (2014) - Fred Langston
- Home (2014) - Fred Langston
- Insomnia (2014) - Fred Langston
- Us Against the World (2014) - Sheriff Fred Langston
- Two Rivers (2014) - Fred Langston
- Unearth (2014) - Fred Langston
- The Returned (2013) - Fred Langston
2010
Justified (TV Series)
as
Chief Deputy U.S. Marshal Dan Grant
- A Murder of Crowes (2014) - Chief Deputy U.S. Marshal Dan Grant
- Full Commitment (2011) - Chief Deputy U.S. Marshal Dan Grant
- The Moonshine War (2011) - Chief Deputy U.S. Marshal Dan Grant
- Fire in the Hole (2010) - Chief Deputy U.S. Marshal Dan Grant
2011
NCIS (TV Series)
as
Secretary of the Navy Clayton Jarvis
- Whiskey Tango Foxtrot (2013) - Secretary of the Navy Clayton Jarvis
- Shiva (2013) - Secretary of the Navy Clayton Jarvis
- Extreme Prejudice (2012) - Secretary of the Navy Clayton Jarvis
- The Tell (2012) - Secretary of the Navy Clayton Jarvis
- Housekeeping (2012) - Secretary of the Navy Clayton Jarvis
- Engaged (Part II) (2011) - Secretary of the Navy Clayton Jarvis
- Engaged (Part I) (2011) - Secretary of the Navy Clayton Jarvis
- Safe Harbor (2011) - Secretary of the Navy Clayton Jarvis
- Nature of the Beast (2011) - Secretary of the Navy Clayton Jarvis
- Pyramid (2011) - Secretary of the Navy Clayton Jarvis
2013
White House Down
as
Agent Kellerman
2012
The Good Lie
as
Richard Francis
2012
Alcatraz (TV Series)
as
Mr. K
- Tommy Madsen (2012) - Mr. K
2011
X: First Class
as
CIA Director McCone
2010
The Pacific (TV Mini Series)
as
Dr. Grant
- Gloucester/Pavuvu/Banika (2010) - Dr. Grant
2009
Anatomy of Hope (TV Movie)
as
Hal Davis
2009
Public Enemies
as
Gerry Campbell
2008
The Longshots
as
Coach Fisher
2007
Disturbia: Outtakes (Video short)
as
Daniel Brecht (uncredited)
2007
Raines (TV Series)
as
Captain Dan Lewis
- Closure (2007) - Captain Dan Lewis
- Inner Child (2007) - Captain Dan Lewis
- 5th Step (2007) - Captain Dan Lewis
- Stone Dead (2007) - Captain Dan Lewis
- Reconstructing Alice (2007) - Captain Dan Lewis (credit only)
- Meet Juan Doe (2007) - Captain Dan Lewis
- Pilot (2007) - Captain Dan Lewis
2007
Disturbia
as
Daniel Brecht
2005
Without a Trace (TV Series)
as
Larry Hopkins
- A Day in the Life (2005) - Larry Hopkins
2005
A Simple Curve
as
Matthew
2005
Karol, un uomo diventato Papa (TV Movie)
as
Hans Frank
2005
Assault on Precinct 13
as
Officer Kevin Capra
2004
The Clearing
as
Agent Ray Fuller
2003
The Statement
as
David Manenbaum
2003
The Lyon's Den (TV Series)
as
George Riley
- Ex (2003) - George Riley
- Trick or Treat (2003) - George Riley
- Hubris (2003) - George Riley
- Things She Said (2003) - George Riley
- The Other Side of Caution (2003) - George Riley
- Pilot (2003) - George Riley
- The Fifth - George Riley
- Duty to Save - George Riley
2003
Timeline
as
Steven Kramer
2002
Boomtown (TV Series)
as
Dr. Michael Hirsch
- Lost Child (2003) - Dr. Michael Hirsch
- Coyote (2002) - Dr. Michael Hirsch
2003
The Life of David Gale
as
Dusty Wright
2002
Scared Silent (TV Movie)
as
Scott Miller
2001
Bleacher Bums (TV Movie)
as
Greg
2000
ER (TV Series)
as
Gordon Price
- Never Say Never (2001) - Gordon Price
- Rock, Paper, Scissors (2001) - Gordon Price
- The Dance We Do (2000) - Gordon Price
2001
Varian's War: The Forgotten Hero (TV Movie)
as
Beamish
2000
Nuremberg (TV Mini Series)
as
Capt. Gustav Gilbert
- Episode #1.1 (2000) - Capt. Gustav Gilbert
2000
Things You Can Tell Just by Looking at Her
as
Walter (segments "Fantasies About Rebecca" and "Love Waits For Kathy")
1998
L.A. Doctors (TV Series)
as
Dr. Tim Lonner
- Forty-Eight Minutes (1999) - Dr. Tim Lonner
- Every Picture Tells a Story (1999) - Dr. Tim Lonner
- Que Sera, Sarah (1999) - Dr. Tim Lonner
- O Captain, My Captain (1999) - Dr. Tim Lonner
- The Life Lost in Living (1999) - Dr. Tim Lonner
- Where the Rubber Meets the Road (1999) - Dr. Tim Lonner
- Denial (1999) - Dr. Tim Lonner
- Immaculate Deception (1999) - Dr. Tim Lonner
- Baby, It's Cold Outside (1999) - Dr. Tim Lonner
- True Believers (1999) - Dr. Tim Lonner
- Just Duet (1999) - Dr. Tim Lonner
- Been There, Done That (1999) - Dr. Tim Lonner
- Endless Bummer (1998) - Dr. Tim Lonner
- Leap of Faith (1998) - Dr. Tim Lonner
- Nate Expectations (1998) - Dr. Tim Lonner
- What About Bob? (1998) - Dr. Tim Lonner
- The Code (1998) - Dr. Tim Lonner
- Maybe It's You (1998) - Dr. Tim Lonner
- Classic Evan (1998) - Dr. Tim Lonner
- Whither Thou Goest (1998) - Dr. Tim Lonner
- Fear of Flying (1998) - Dr. Tim Lonner
- A Prayer for the Lying (1998) - Dr. Tim Lonner
- Under the Radar (1998) - Dr. Tim Lonner
- Pilot (1998) - Dr. Tim Lonner
1998
From the Earth to the Moon (TV Mini Series)
as
Tom Kelly
- Spider (1998) - Tom Kelly
1998
Paulie
as
Warren Alweather
1998
Tempting Fate (TV Movie)
as
Emmett Lach
1998
Dead Man's Gun (TV Series)
as
Stuart 'Snake Finger' Aikins
- Snake Finger (1998) - Stuart 'Snake Finger' Aikins
1996
High Incident (TV Series)
as
Officer Lenny Gayer / Off. Len Gayer
- Shootout (1997) - Officer Lenny Gayer
- Starting Over (1997) - Officer Lenny Gayer
- Camino High (1997) - Officer Lenny Gayer
- Remote Control (1997) - Officer Lenny Gayer
- Show Me the Money (1997) - Officer Lenny Gayer
- Excessive Force (1997) - Officer Lenny Gayer
- Hot Wire (1997) - Officer Lenny Gayer
- Black & Blue (1997) - Officer Lenny Gayer
- Knock, Knock (1997) - Officer Lenny Gayer
- No Money Down (1997) - Officer Lenny Gayer
- My Brother's Keeper (1997) - Officer Lenny Gayer
- Christmas Blues (1996) - Officer Lenny Gayer
- Warrant Peace (1996) - Officer Lenny Gayer
- Bullet the Blue Sky (1996) - Officer Lenny Gayer
- Change Partners (1996) - Officer Lenny Gayer
- Shake, Rattle & Roll (1996) - Officer Lenny Gayer
- Masquerade (1996) - Officer Lenny Gayer
- The Godfather (1996) - Officer Lenny Gayer
- Who'll Stop the Bombs? (1996) - Officer Lenny Gayer
- Welcome to America (1996) - Officer Lenny Gayer
- Nobody Walks in El Camino (1996) - Officer Lenny Gayer
- Hello/Goodbye (1996) - Off. Len Gayer
- The Lady or the Tiger (1996) - Officer Lenny Gayer
- Truth or Consequences (1996) - Officer Lenny Gayer
- 52 Car Pick-Up (1996) - Officer Lenny Gayer
- Follow the Leader (1996) - Officer Lenny Gayer
- Father Knows Best (1996) - Officer Lenny Gayer
- Sometimes a Vague Notion (1996) - Officer Lenny Gayer
- Women & Children First (1996) - Officer Lenny Gayer
- Coroner's Day Off (1996) - Officer Lenny Gayer
- Till Death Do Us Part (1996) - Officer Lenny Gayer
- Pilot (1996) - Officer Lenny Gayer
1996
White Tiger
as
John Grogan
1995
Breach of Trust
as
Rodney Powell
1995
The Final Cut
as
Emerson Lloyd
1995
American Gothic (TV Series)
as
Barrett Stokes
- Strong Arm of the Law (1995) - Barrett Stokes
1995
Kansas (TV Movie)
as
Matt
1995
The Outer Limits (TV Series)
as
Alan Wells
- The Voyage Home (1995) - Alan Wells
1995
Kingfish: A Story of Huey P. Long (TV Movie)
as
Seymour Weiss
1994
Double Cross (Video)
as
Bernard March
1994
Bulletproof Heart
as
Archie
1993
Indian Summer
as
Jamie Ross
1992
A Few Good Men
as
Lt. Dave Spradling
1990
Jacob's Ladder
as
Michael
1988
Smokescreen
as
Gerald Price
1987
Harry (TV Series)
as
Bobby Kratz
- Harry's Big Night (1987) - Bobby Kratz
- Rebel with Sort of a Cause (1987) - Bobby Kratz
- Mr. Imperfect (1987) - Bobby Kratz
- The Great Rat Race (1987) - Bobby Kratz
- This Is the Army, Mr. Porschak (1987) - Bobby Kratz
- How Do You Solve a Problem Like Nurse Duckett? (1987) - Bobby Kratz
- Meet Mr. Porschak (1987) - Bobby Kratz
1987
Leg Work (TV Series)
- Mystery Woman (1987)
1987
American Playhouse (TV Series)
as
Norbert
- Blue Window (1987) - Norbert
1986
Comedy Factory (TV Series)
as
Eddie
- Hearts of Steel (1986) - Eddie
1986
Philip Marlowe, Private Eye (TV Series)
as
Pete
- Red Wind (1986) - Pete
1986
Tough Cookies (TV Series)
as
Richie Messina
- Temper Fidelis (1986) - Richie Messina
- The Stoolie (1986) - Richie Messina
- The Unfantasy (1986) - Richie Messina
- Naked City (1986) - Richie Messina
- Grudge Match (1986) - Richie Messina
- Ships in the Night (1986) - Richie Messina
1986
Classified Love (TV Movie)
as
Howie
1985
Agent on Ice
as
Joey Matera
1983
The Terry Fox Story (TV Movie)
as
Bob Cady
1980
The Littlest Hobo (TV Series)
- Winner Take All (1983)
- The Hero (1981)
- Ghost Rig (1980)
1982
Till Death Do Us Part (TV Movie)
as
Tony Archer
1981
Happy Birthday to Me
as
Steve Maxwell
1981
The Intruder Within (TV Movie)
as
Phil
1979
Bravery in the Field (Short)
as
Lennie
1979
Meatballs
as
Hardware (as Matt Cravenn)
1978
Saturday Night Live (TV Series)
as
Guard
- The Rolling Stones (1978) - Guard (uncredited)
Producer
2018
Pineapple Juice (Short) (executive producer)
Thanks
2004
Searching for Angela Shelton (Documentary) (very special thanks)
Self
2004
Journey Through 'Timeline' (Video documentary)
as
Self
2003
The Making of 'Bandido' (Video documentary)
as
Self
1999
The 25th Annual People's Choice Awards (TV Special)
as
Self
1995
The Making of 'Crimson Tide' (Video documentary short)
as
Self
1985
Just Married! (TV Special)
Archive Footage
2014
NCIS (TV Series)
as
Secretary of the Navy Clayton Jarvis
- House Rules (2014) - Secretary of the Navy Clayton Jarvis
- Double Back (2014) - Secretary of the Navy Clayton Jarvis (uncredited)
2006
Going to Pieces: The Rise and Fall of the Slasher Film (Documentary)
as
Self
1995
The Outer Limits (TV Series)
as
Alan Wells
- The Voice of Reason (1995) - Alan Wells
1992
The Dick Cavett Show (TV Series)
as
Seymour Weiss
- John Goodman (1992) - Seymour Weiss
References
Matt Craven Wikipedia
(Text) CC BY-SA