Matías Jesús Almeyda ([maˈti.as xeˈsus alˈmeiða]; born 21 December 1973) is an Argentine retired footballer who played as a defensive midfielder, and the current manager of Mexican club C.D. Guadalajara.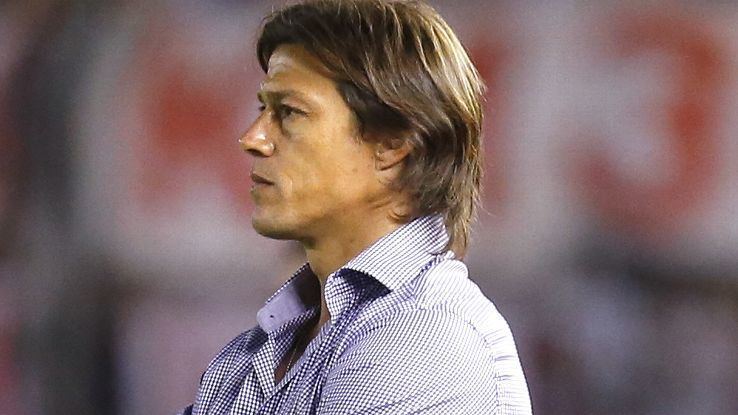 Ironically nicknamed El Pelado ("bald one") despite his long hair, he played most of his professional career at River Plate and in Italy, representing four different teams in the latter country.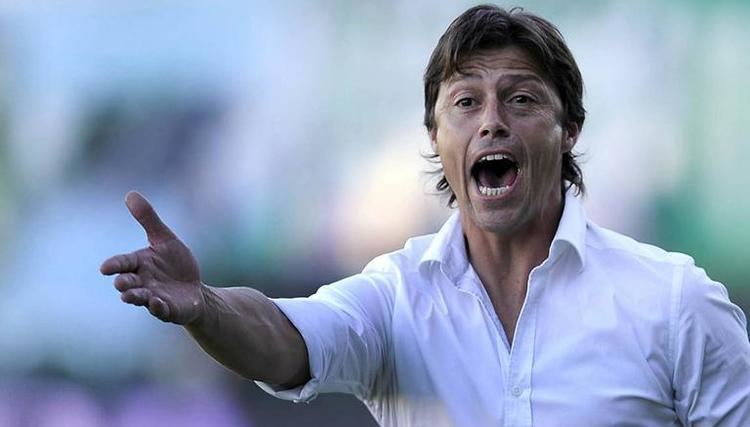 Having represented Argentina during nearly one full decade, Almeyda appeared with the national team in two World Cups.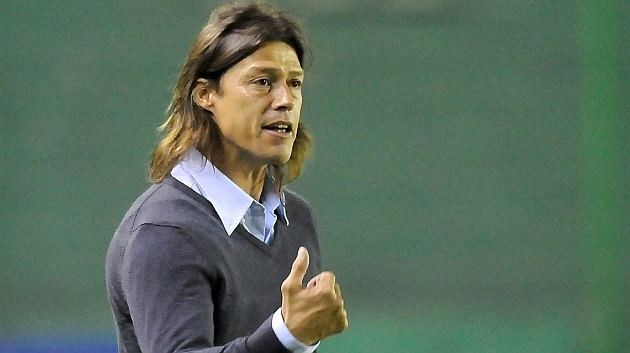 Born in Azul, Buenos Aires Province, Almeyda started playing professionally for local and national powerhouse Club Atlético River Plate, first as understudy to Leonardo Astrada then as a starter, helping the team to the 1996 first division title after his insertion in the starting XI. Shortly after he moved to Sevilla FC in Spain, for a record fee for a player in the country of $9 million: he appeared regularly in his first and only season with the Andalusians, but suffered La Liga relegation.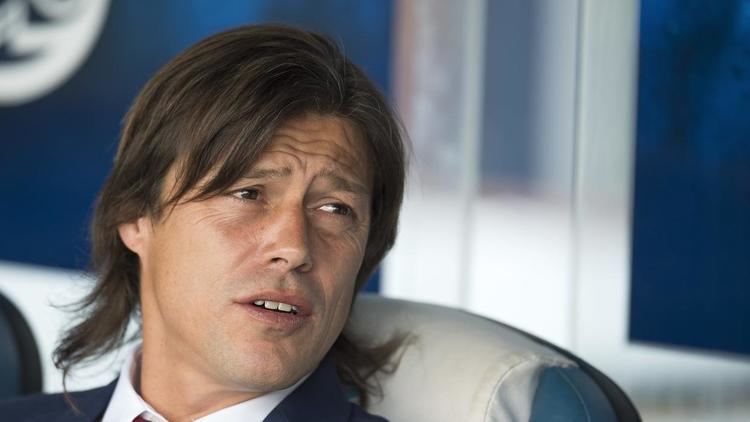 In the following seven years Almeyda would play in Serie A of Italy, successively representing S.S. Lazio, A.C. Parma and Inter Milan, always partnered by compatriots, especially at the latter club: he spent three seasons in Rome with Lazio, becoming a firm fan favourite, especially after scoring a 35-yard goal against Parma's Gianluigi Buffon, his only of the 1999–2000 campaign, which ended with league and cup conquest; additionally, he was voted the competition's best player in 1998–99, and also won – as a starter – the last UEFA Cup Winners' Cup, against RCD Mallorca.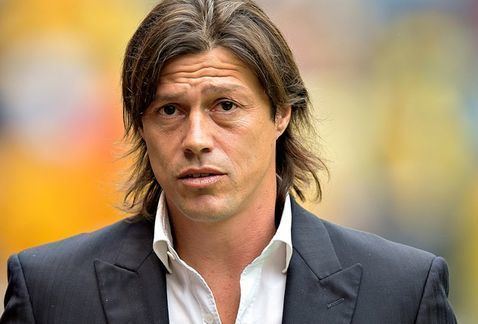 In the summer of 2002, Almeyda was exchanged with Vratislav Greško and moved to Inter, where he was again partnered by compatriots as in his previous clubs. Two years later he joined his final club in Italy, lowly Brescia Calcio, on a free transfer; the following year, after the team's relegation, as second from bottom, he returned to Argentina and agreed to play for Quilmes Atlético Club, which appeared at the Copa Libertadores, announcing his retirement after the team's elimination from that tournament.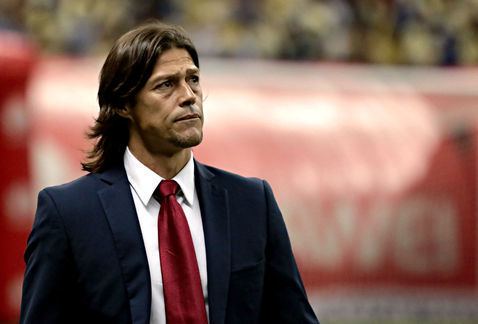 After one 1/2-years away from football, in which he represented Argentina in a Showball tour around the world alongside Diego Maradona and participated in the Indoor Football World Cup in Spain, Almeyda joined Norwegian Premier League side FK Lyn in Oslo, in which he was accompanied by compatriot José Oscar Flores. The midfielder made his debut on 13 May 2007, but only played regularly in the reserves and in the domestic Cup, being released as the striker shortly after and again retiring from football.
On 16 January 2009, at almost 36, Almeyda, after nearly agreeing on a return to River, signed with modest Club Atlético Fénix in the fourth division. During his brief spell, he managed to be sent off on two occasions.
On 19 August 2009 veteran Almeyda finally re-joined his main club River Plate, teaming up with former club teammates Marcelo Gallardo and Ariel Ortega. In June 2011, the team was relegated to the second level for the first time in its history and he retired from football, being appointed team manager the following month.
In early April 2013, Almeyda signed with Club Atlético Banfield also in division two.
Almeyda won a total of 35 caps for the Argentine national team, his debut coming in April 1996 against Bolivia. Shortly after, he helped the Olympic side win silver at the Summer Olympics in Atlanta.
Subsequently, Almeyda was selected for two FIFA World Cups: 1998 (playing all five matches as a starter as Argentina reached the quarterfinals) and 2002 (one group stage appearance, the 1–1 against Sweden, with the national team exiting after the first three contests).
A tenacious, dynamic and physically strong player, Almeyda excelled in his position due to his stamina, work-rate and ability to press opponents and break down opposition plays. A hard-tackler, he was also gifted with good feet and stood out for his leadership throughout his career.
River Plate
Argentine Primera División: 1993, 1994, 1996
Copa Libertadores: 1996
Lazio
Serie A: 1999–2000
Coppa Italia: 1997–98, 1999–2000
Supercoppa Italiana: 1998
UEFA Cup Winners' Cup: 1998–99
UEFA Super Cup: 1999
Parma
Coppa Italia: 2001–02
Argentina
Summer Olympic Games: Silver medal 1996
Guerin d'Oro (former Serie A Footballer of the Year): 1998–99
River Plate
Primera B Nacional: 2011–12
Banfield
Primera B Nacional: 2013–14
Guadalajara
Copa MX: Apertura 2015
Supercopa MX: 2016
As of 14 January 2017