Massive Töne is one of the oldest German hip hop groups, founded 1991 in Stuttgart.
The four founding members, Showi (Jean-Christoph Ritter), Ju (João dos Santos), Wasi (Wasi Ntuanoglu) and DJ 5ter Ton ("DJ Fifth Note", Alexander Scheffel) all originated in Stuttgart's hip hop scene and modeled themselves at first on the American and French hip hop groups like Breakdance Soundtracks, Beastie Boys, Public Enemy and Ultramagnetics, before they finally found their own style.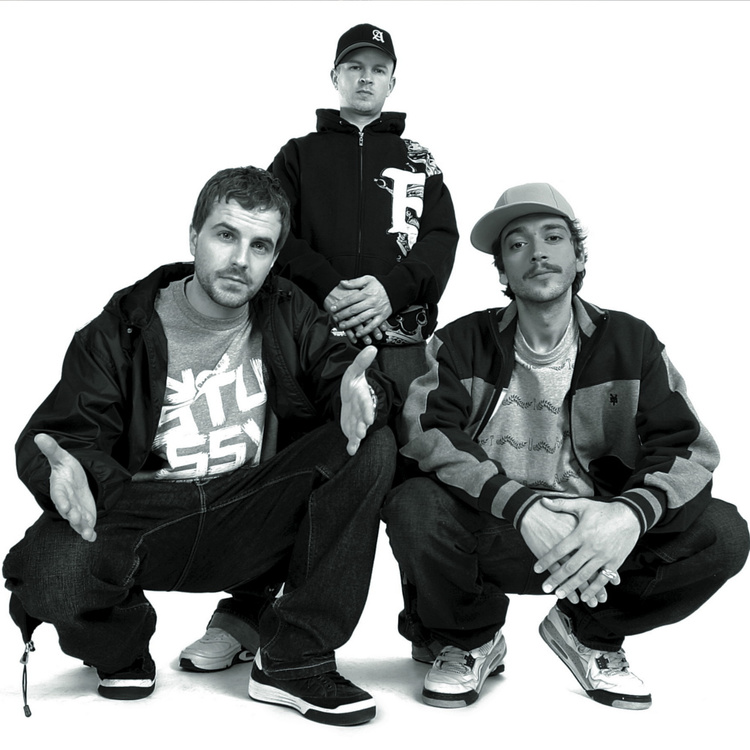 In 1993 Massive Töne joined up with other hip-hop musicians, BBoys und Graffiti artists to form the Stuttgarter Kolchose. Along with Massive Töne, the best known members were Afrob, Freundeskreis, DJ Thomilla and Breite Seite.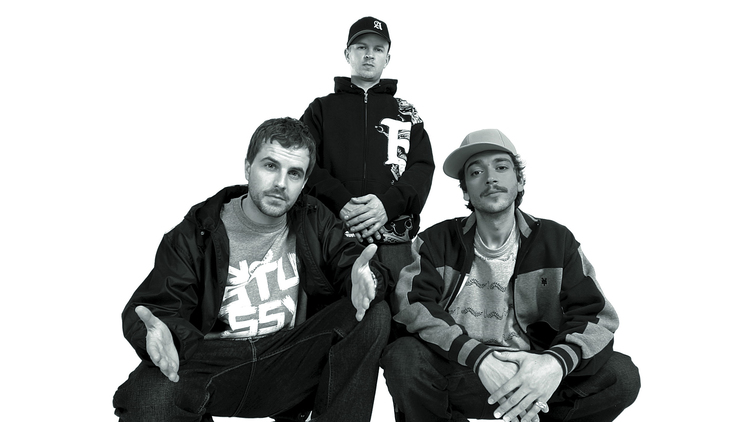 From 1994 to 1995 Massive Töne appeared at most of the important hip-hop concerts, where they appeared alongside well-known hip-hop groups like Fettes Brot, Spax, Absolute Beginner, the Stieber Twins, and MC Rene.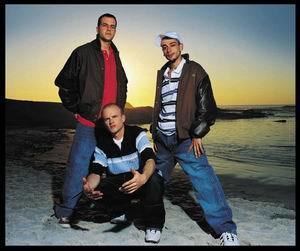 Massive Töne's debut album Kopfnicker appeared in 1996, making them well known to the entire German hip-hop scene. It remains today as their most important album and as an emblem for the group. In 1998 Massive Töne switched to the major label Eastwest and produced the single Unterschied. The video for Unterschied became was an enduring hit in Germany. The 1999 album Überfall brought together highly refined rhythms with strongly expressive lyrics. With well-known performers like Blahzay Blahzay, they collaborated on tracks and produced four singles from Überfall. Another piece, "2Mille", was recorded especially for the French action-comedy film Taxi 2.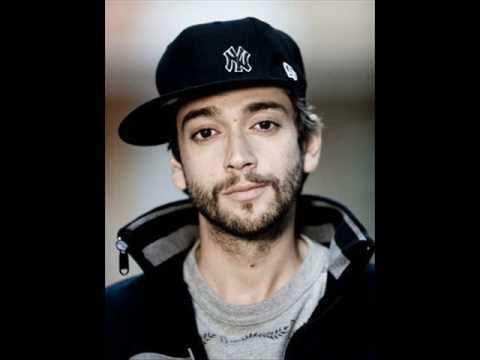 After the extraordinary success of the album Überfall, which ended up being one of the best-selling German hip-hops albums ever, the group split in 2000 from their MC/producer, Wasi, and founded their own label, Kopfnicker Records. Kopfnicker Records — das Album was released that same year.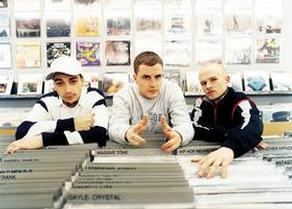 At the turn of the century Massive Töne started to take things slower. It wasn't until 2002 that they released the album MT3, whose single "Cruisen" ("Cruising") reached number 5 in the German charts. The album's 14 tracks are range widely in style, from pure party tracks to socially critical songs like Deutschland, Deutschland.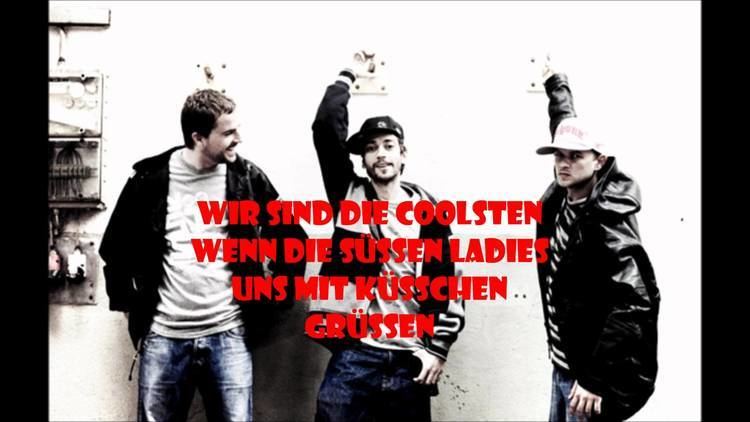 In 2005 they released their Album Zurück In Die Zukunft ("Back to the Future").
Massive Töne has been considered an authority in the rap scene since it brought out its "Kopfnicker" album in 1996. Controversy arose in the German hip hop scene when they declared their hit "Cruisen" to be a reaction to the supposed take-over of German hip hop by the children of the middle classes. This resentment was shared by many other artists and bands on the scene because since the 1980s, all disciplines of hip hop culture had drawn recruits from Germany. It had always been a unique and attractive scene in that it held out the promise of being a cultural context where the racism and prejudices of the majority had no role to play; respect and recognition were based solely on achievement and skills, regardless of origin or skin color. This was a big deal because 10% of the population was made up of immigrants, and it was these migrants and their children that most contributed to the new youth culture. For young people from eco-socially disadvantaged and minority backgrounds in Germany, it was very easy to embrace the role models of the African American ghetto and relate to them, seeing as native Germans weren't welcoming them into mainstream culture. Pretty soon, youths adopted the hip hop culture as their own, and infused it with international flavors. It was a mostly underground movement, practically unnoticed by the media.
In 1991, all this changed with the release of "Die da" by the band Die Fantastischen Vier, popularly known as 'Fantas'. The band had very little to do with the developing hip hop scene in Germany, but overnight they had come to be the face of the new musical genre, solely because they had obtained a record deal with a prominent label. They changed the way rap was received in culture, from a pure import to a purely German genre. Suddenly, lyrics went from being about the politicized struggle of the masses to good-mood lyrics about women, drinking, and cars. Largely cut off from the subculture of youth clubs and the street, German rap turned into a lucrative hit industry which aimed to be culturally distinctive from its American roots.
It wasn't until 2001 that the reconciliation between pop and politics in German hip hop culture began, with "Adriano", the number one single of Brothers Keepers, which was a tribute to an Afro-German who was murdered by neo-Nazis. It marked a new self-confidence in the hip hop scene where minority stars began making music with subjects ranging from politics to violence to the economic situation. Now the scene struggles to find a middle ground between the roots of German hip hop, that is, the Afro-American inspired music that focused on the real issues concerning youth and street culture, and the German hip hop that had been for a decade, influenced by pop and middle class luxuries.
1995 - ...Dichter In Stuttgart (EP)
1996 - Kopfnicker
1999 - Überfall
2002 - MT3
2005 - Zurück in die Zukunft
1995 - "Sie ist in Gefahr"
1996 - "Kopfnicker"
1998 - "Unterschied"
1999 - "Rapgame"
1999 - "Chartbreaker"
2000 - "2 Mille" (with Skills en Masse)
2002 - "Cruisen"
2002 - "Geld Oder Liebe"
2003 - "Traumreise"
2003 - "Stress"
2005 - "Bumerang"
2005 - "Topmodel"
2006 - "Mein Job"
East Coast Avengers