Mason Locke Weems (October 11, 1759 – May 23, 1825), usually referred to as Parson Weems, was an American book agent and author who wrote the first biography of George Washington immediately after his death. He was the source of some of the apocryphal stories about Washington. The tale of the cherry tree ("I cannot tell a lie, I did it with my little hatchet") is included in The Life of Washington (1800), a bestseller that depicted Washington's virtues and was intended to provide a morally instructive tale for the youth of the young nation.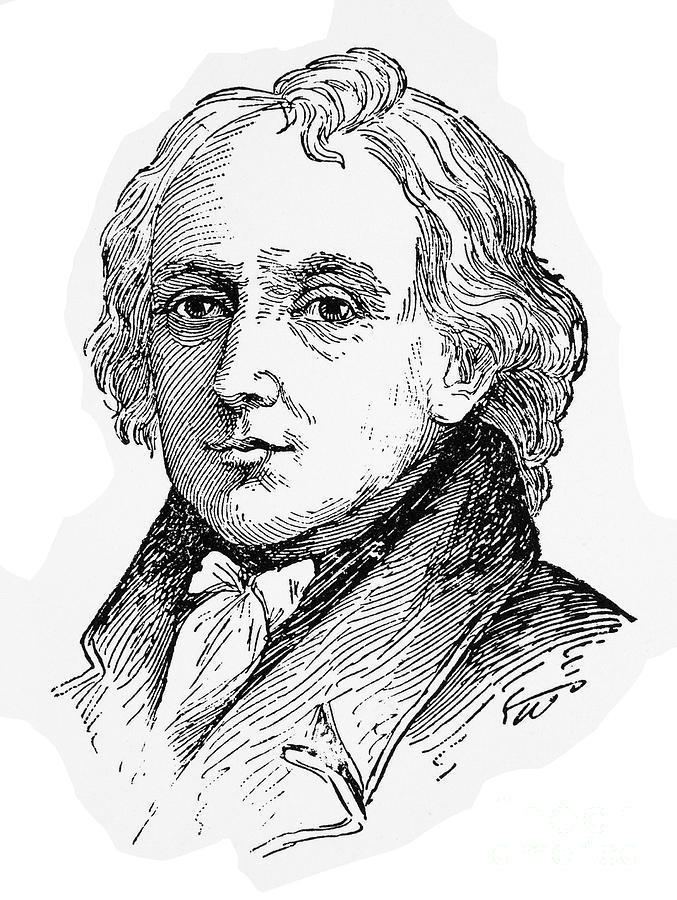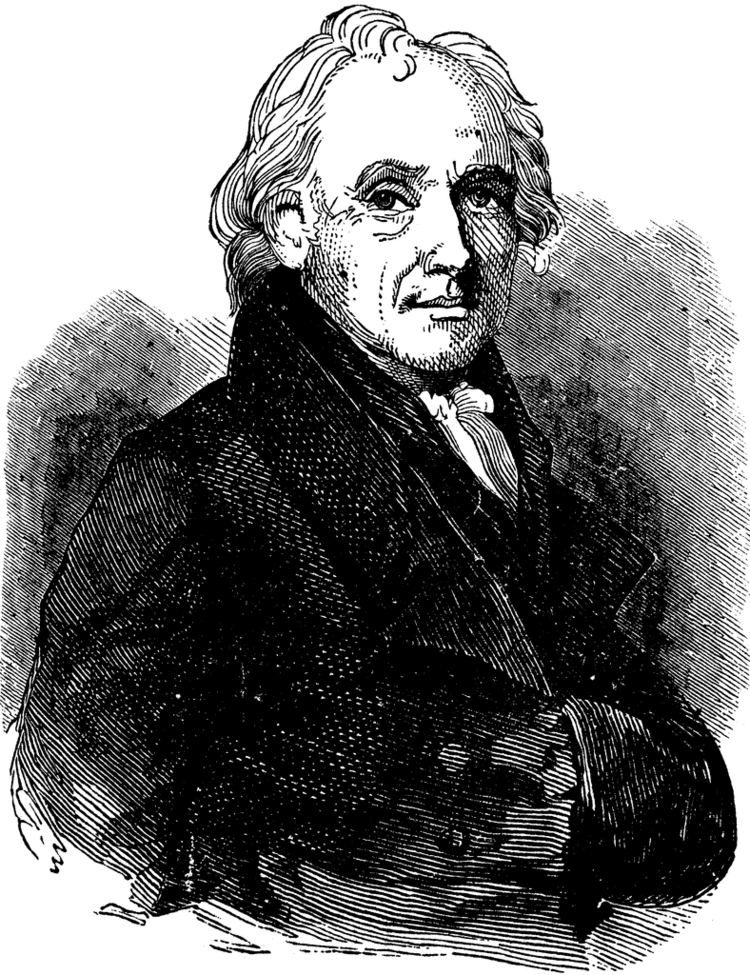 Mason Weems was born on October 11, 1759, in Anne Arundel County, Maryland. He studied theology in London and was ordained in the Protestant Episcopal Church in 1784. He worked as a minister in Maryland in various capacities from 1784 to 1792. Financial hardship forced Weems to seek additional employment, and he began working as a traveling book agent. Weems married Frances Ewell in 1795 and established a household in Dumfries, Virginia. He had a small bookstore in Dumfries that now houses the Weems–Botts Museum, but he continued to travel extensively, selling books and preaching.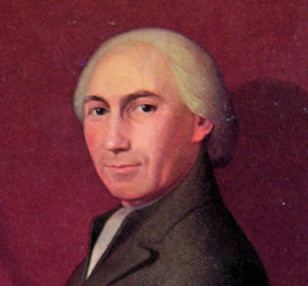 Dumfries is not far from Pohick Church, part of Truro Parish, in Lorton, Virginia, where both George Washington and his father Augustine had worshiped in pre-Revolutionary days. Weems would later inflate this Washington connection and promote himself as the former "rector of Mount-Vernon parish".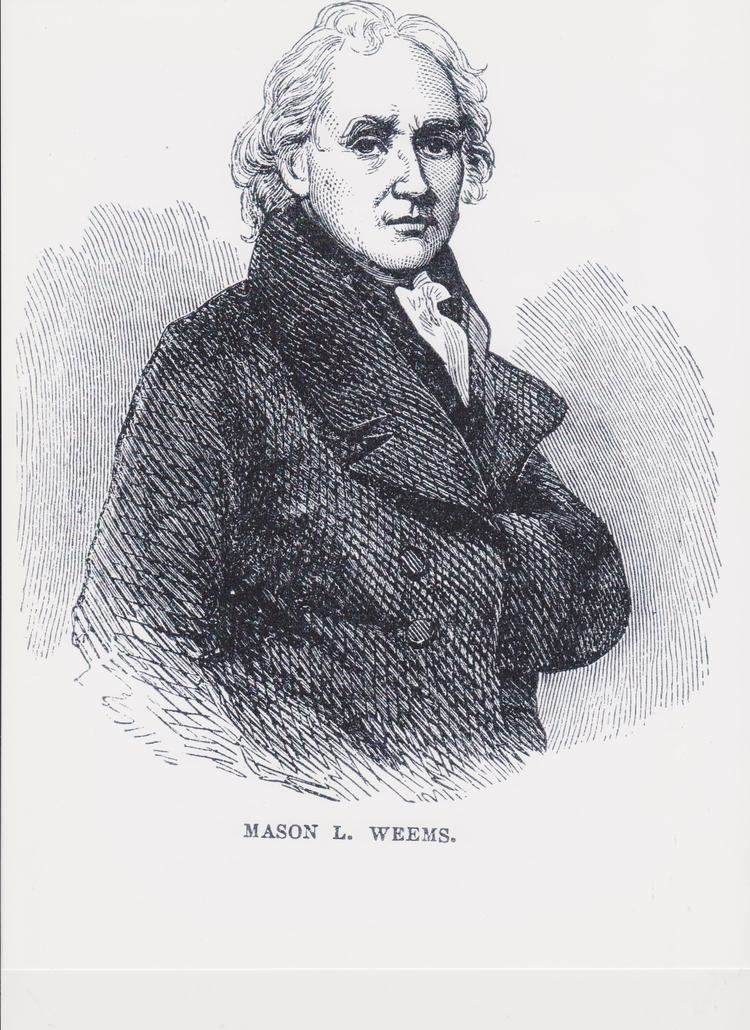 Other notable works by Weems include Life of General Francis Marion (1805); Life of Benjamin Franklin, with Essays (1817); and Life of William Penn (1819). He was an accomplished violinist.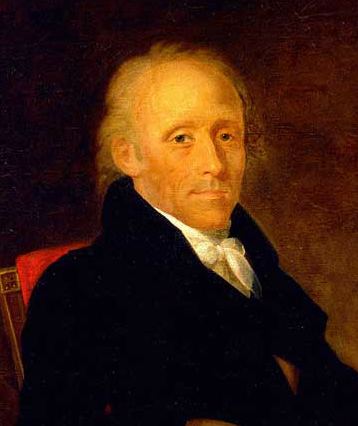 After the death of his father-in-law, Colonel Jessie Ewell (1743 - 1805), Weems assumed the Ewell family estate, Bel Air, located in Prince William County, Virginia, to partially satisfy debts owed to Weems. In 1808, Weems and his family moved into Bel Air, where he lived until his death. While on travel in Beaufort, South Carolina, Weems died on May 23, 1825 of unspecified causes. He is buried at Bel Air.
The New York Times has described Weems as one of the "early hagiographers" of American literature "who elevated the Swamp Fox, Francis Marion, into the American pantheon and helped secure a place there for George Washington".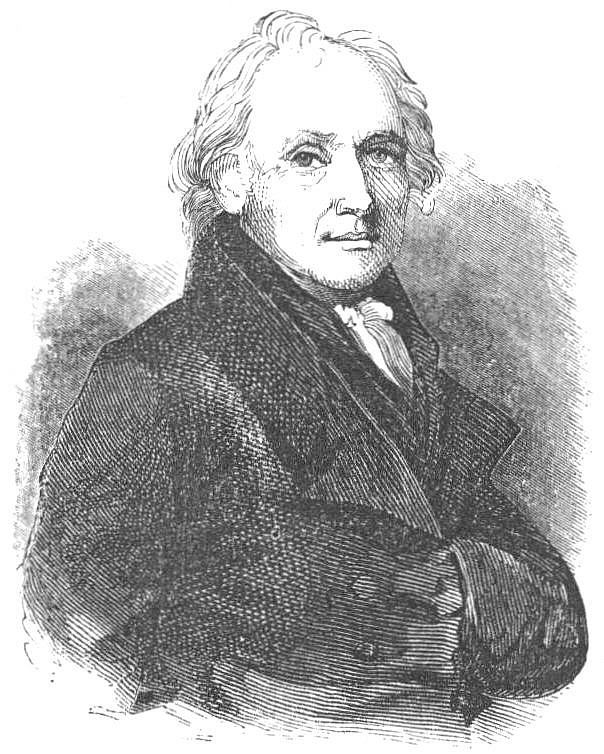 Weems' name would probably be forgotten today were it not for the tension between the liveliness of his narratives and what Appletons' Cyclopaedia of American Biography (1889) called "this charge of a want of veracity [that] is brought against all Weems's writings," adding that "it is probable he would have accounted it excusable to tell any good story to the credit of his heroes." The cherry-tree anecdote illustrates this point. Another dubious anecdote found in the Weems biography is that of Washington's prayer during the winter at Valley Forge.
The exalted esteem in which the founding fathers, and especially George Washington, were held by 19th-century Americans may seem quaintly exaggerated to their 21st-century counterparts, but that Washington was so regarded is undisputed. The acme of this esteem can be seen on the ceiling of the United States Capitol Building in the form of Brumidi's fresco The Apotheosis of Washington.
Weems' A History of the Life and Death, Virtues and Exploits of General George Washington, was a biography written in this spirit, amplified by the florid, rollicksome style which was Weems' trademark. According to this account, his subject was "... Washington, the hero, and the Demigod ..." and at a level above that "... what he really was, [was] 'the Jupiter Conservator,' the friend and benefactor of men." With this hyperbole, Weems elevated Washington to the Augustan level of the god "Jupiter Conservator [Orbis]" (that is, "Jupiter, Conservator of the Empire", later rendered "Jupiter, Savior of the World").
Among the exaggerated or invented anecdotes is that of the cherry tree, attributed by Weems to "... an aged lady, who was a distant relative, and, when a girl, spent much of her time in the family ..." who referred to young George as "cousin".
It went on to be reprinted in the popular McGuffey Reader used by schoolchildren, making it part of the culture, causing Washington's February 22 birthday to be celebrated with cherry dishes, with the cherry often claimed to be a favorite of his.
In 1896 Woodrow Wilson's biography George Washington was published, calling it a fabrication, after which almost all historians of the period followed suit, even though the story was never denied by Washington's relatives, notably Eleanor Parke Custis Lewis (1779-1852), whom Washington raised as his own daughter, and who spent her life preserving his memory and debunking false stories.
In spite of the speculation offered by some historians the story remains plausible and has not been proven or disproven.