Covid-19
India




Magadhi, Hindi




Bihar




Patna



Masaurhi is a city and a Nagar Parishad in Patna district in the Indian state of Bihar. Few will know that it was Yadav farmers who in 1927, talked to Swami Sahajanand Saraswati to aid them in their struggles against the Bhumihar Brahmin zamindars of Masaurhi, and that it was from that beginning that the most powerful movement in India, the Bihar Provincial Kisan Sabha, emerged.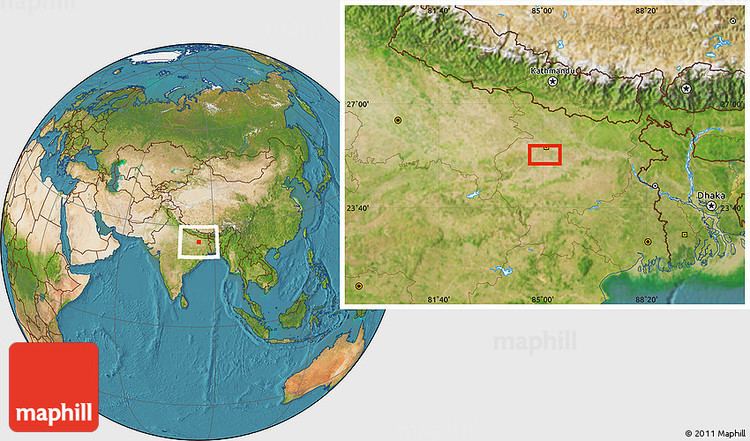 Masaurhi is located at 25°21?N 85°02?E. There are three rivers which nearly touch it. Namely, Dardha punpun and Morhar, these are dependent on rains. It is located 30 km from Patna, the capital of Bihar state.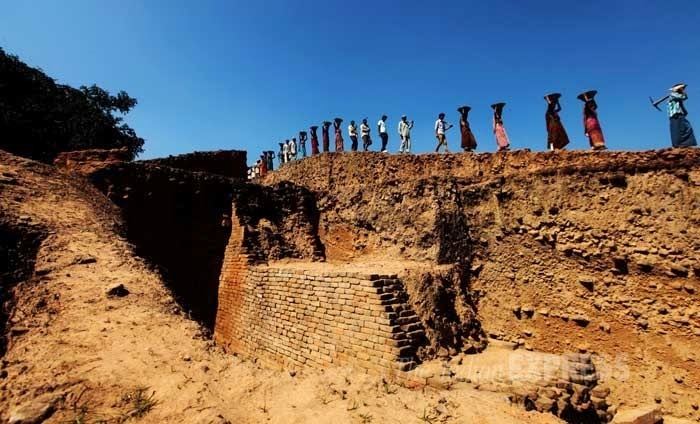 The Punpun River is a big river which name come in ancient book.This river is mentioned in the Vayu and the Padma Puranas in connection with Gaya Mahatmya as the Punah-punah (again and again) of which Pun-Pun is the colloquial form. The river might have been called by this name because it was frequently in spate. The Puranas interpret the word Punahpuna in a spiritual sense, i.e., sins are removed again and again by offering oblations to the Pitras (forefathers) in the river.
There is a movie theatre too, named Sandhya Talkies. There are many playing grounds in Masaurhi, one of them is The Historical Gandhi Maidan (not to be confused with the one in Patna) and has its historical significance for the arrival of Mahatma Gandhi in late 1930s.
Masaurhi Wikipedia
(,)http://maps.maphill.com/atlas/25n20-85e00/location-maps/satellite-map/satellite-location-map-of-25n20-85e00.jpg(,)http://2.bp.blogspot.com/-gYMdjQx2ziY/UzDTIQIvwLI/AAAAAAAAFLo/mIEz-kxALag/s1600/kurkihar14.jpg(,)http://mw2.google.com/mw-panoramio/photos/medium/41939821.jpg(,)http://mw2.google.com/mw-panoramio/photos/medium/64753381.jpg(,)http://mw2.google.com/mw-panoramio/photos/medium/41939816.jpg(,)http://mw2.google.com/mw-panoramio/photos/medium/37114880.jpg(,)http://mw2.google.com/mw-panoramio/photos/medium/101483228.jpg(,)http://mw2.google.com/mw-panoramio/photos/medium/101483244.jpg(,)http://i1.ytimg.com/vi/9Nxvn87gjZY/0.jpg(,)http://4.bp.blogspot.com/-Y37le_JaQQw/UzDTXCIXcsI/AAAAAAAAFL4/99O8VniUbvI/s1600/kurkihar11.jpg(,)http://3.bp.blogspot.com/-YQEP9f2Fv7o/UzDTd2kZeII/AAAAAAAAFMA/D20HAg5M5J0/s1600/kurkihar12.jpg
(,)http://jharkhandbihar.com/productimages/3777.jpg(,)http://jharkhandbihar.com/productimages/3788.jpg(,)http://jharkhandbihar.com/productimages/2518.jpg(,)http://jharkhandbihar.com/productimages/2766.jpg(,)http://jharkhandbihar.com/productimages/2514.jpg(,)http://jharkhandbihar.com/productimages/2498.jpg(,)http://jharkhandbihar.com/productimages/3787.jpg(,)http://jharkhandbihar.com/productimages/3781.jpg(,)http://jharkhandbihar.com/productimages/2515.jpg(,)http://jharkhandbihar.com/productimages/3783.jpg(,)http://jharkhandbihar.com/productimages/2516.jpg(,)http://jharkhandbihar.com/productimages/2499.jpg(,)http://www.jharkhandbihar.com/productimages/2496.jpg(,)http://jharkhandbihar.com/productimages/2513.jpg(,)http://jharkhandbihar.com/productimages/3786.jpg(,)http://mw2.google.com/mw-panoramio/photos/medium/74655481.jpg(,)http://i.ytimg.com/vi/t77gkhFdWaA/hqdefault.jpg