Nationality

British




Name

Mary Douglas




Influences

Emile Durkheim





Alma mater

University of Oxford


Role

Anthropologist







Born

Margaret Mary Tew25 March 1921Sanremo (

1921-03-25

)


Institutions

University College London, Russell Sage Foundation, Northwestern University, Princeton University


Known for

Purity and Danger, Natural Symbols, Cultural theory of risk


Died

May 16, 2007, London, United Kingdom


Education

University of Oxford, St Anne's College, Oxford




Influenced

David Bloor, Steve Rayner, Peter Brown


Fields

Social anthropology, Comparative religion


Books

Purity and Danger, Natural Symbols, Risk and Culture: An Essay on, The World of Goods: Towards, Risk and Blame




Similar People

Aaron Wildavsky, Emile Durkheim, James George Frazer, Phyllis Kaberry, Peter Brown



Doctoral advisor

E. E. Evans-Pritchard



Mary douglas on her biography
Dame Mary Douglas, DBE, FBA (25 March 1921 – 16 May 2007) was a British anthropologist, known for her writings on human culture and symbolism, whose area of speciality was social anthropology. Douglas was considered a follower of Émile Durkheim and a proponent of structuralist analysis, with a strong interest in comparative religion.
Contents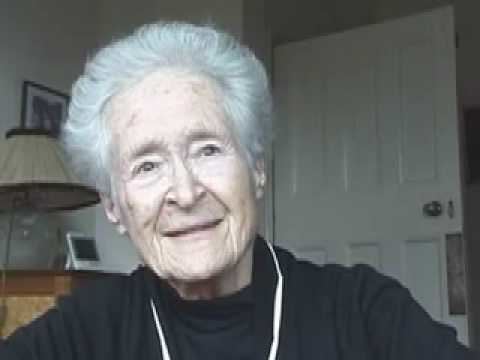 Interview with mary douglas february 2006 part 1
Biography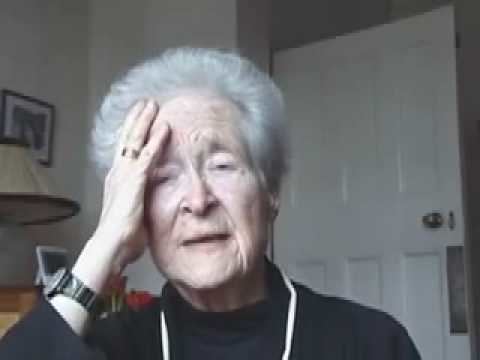 She was born as Margaret Mary Tew in San Remo, Italy, to Gilbert and Phyllis (née Twomey) Tew. Her father was in the British colonial service. Her mother was a devout Roman Catholic, and Mary and her younger sister, Patricia, were raised in that faith. After their mother's death, the sisters were raised by their maternal grandparents and attended the Roman Catholic Sacred Heart Convent in Roehampton. Mary went on to study at St. Anne's College, Oxford, from 1939 to 1943; there she was influenced by E. E. Evans-Pritchard.
She worked in the British Colonial Office, here she encountered many social anthropologists. In 1946, Douglas returned to Oxford to take a "conversion" course in anthropology and registered for the doctorate in anthropology in 1949. She studied with M. N. Srinivas as well as E. E. Evans-Pritchard. In 1949 she did field work with the Lele people in what was then the Belgian Congo; this took her to village life in the region between the Kasai River and the Loange River, where the Lele lived on the edge of what had previously been the Kuba Kingdom. Ultimately, a civil war prevented her from continuing her fieldwork, but nevertheless, this led to Douglas' first publication, The Lele of the Kasai, published in 1963.
In the early 1950s, she completed her doctorate and married James Douglas. Like her, he was a Catholic and had been born into a colonial family (in Simla, while his father served in the Indian army). They would have three children. She taught at University College, London, where she remained for around 25 years, becoming Professor of Social Anthropology.
Her reputation was established by her most celebrated book, Purity and Danger (1966).
She wrote The World of Goods (1978) with an econometrician, Baron Isherwood, which was considered a pioneering work on economic anthropology.
She taught and wrote in the United States for 11 years. She published on such subjects as risk analysis and the environment, consumption and welfare economics, and food and ritual, all increasingly cited outside anthropology circles. After four years (1977–81) as Foundation Research Professor of Cultural Studies at the Russell Sage Foundation in New York, she moved to Northwestern University as Avalon Professor of the Humanities with a remit to link the studies of theology and anthropology, and spent three years at Princeton University. She received an honorary doctorate from the Faculty of Humanities at Uppsala University, Sweden in 1986. In 1988 she returned to Britain, where she gave the Gifford Lectures in 1989.
In 1989 she was elected a Fellow of the British Academy. She became a Commander of the Order of the British Empire (CBE) in 1992, and was appointed Dame Commander of the Order of the British Empire (DBE) in the Queen's New Year's Honours List published on 30 December 2006. She died on 16 May 2007 in London, aged 86, from complications of cancer, survived by her three children. Her husband died in 2004.
Contributions to anthropology
Douglas' book Purity and Danger (first published 1966) is an analysis of the concepts of ritual purity and pollution in different societies and times, and is considered a key text in social anthropology.
In Natural Symbols (first published 1970), Douglas introduced the interrelated concepts of "group" (how clearly defined an individual's social position is as inside or outside a bounded social group) and "grid" (how clearly defined an individual's social role is within networks of social privileges, claims and obligations). The group-grid pattern was to be refined and redeployed in laying the foundations of Cultural Theory.
Mary Douglas is also known for her interpretation of the book of Leviticus, and for her role in creating the Cultural Theory of risk.
Works
Peoples of the Lake Nyasa Region (1950) as Mary Tew
The Lele of the Kasai (1963)
Purity and Danger: An Analysis of Concepts of Pollution and Taboo (1966)
"Pollution", in International Encyclopedia of the Social Sciences, edited by David L. Sills and Robert K. Merton (New York, Macmillan Co. and the Free Press, 1968).
Natural Symbols: Explorations in Cosmology (1970)
Rules and Meanings. The Anthropology of Everyday Knowledge: Selected Readings, edited by Mary Douglas (Penguin Books, 1973).
Implicit Meanings: Essays in Anthropology (1975). The essay "Jokes" was reprinted in Rethinking Popular Culture: Contemporary Perspectives in Cultural Studies, edited by Chandra Mukerji and Michael Schudson (1991), 291–310.
The World of Goods (1979) with Baron Isherwood
Evans-Pritchard (Fontana Modern Masters, 1980)
Risk and Culture (1980) with Aaron Wildavsky
In the Active Voice (1982)
How Institutions Think (1986)
Constructive Drinking: Perspectives on Drink from Anthropology, edited by Mary Douglas (1987)
Missing persons: a critique of the social sciences (1988) with Steven Ney
Risk and Blame: Essays in Cultural Theory (London: Routledge, 1992).
In the Wilderness: The Doctrine of Defilement in the Book of Numbers (1993)
Thought styles: Critical essays on good taste (1996)
Leviticus as Literature (1999)
Jacob's Tears: The Priestly Work of Reconciliation (2004)
Thinking in Circles (2007)
References
Mary Douglas Wikipedia
(Text) CC BY-SA