He currently holds the record of highest individual score in World Cup and the second highest score in One Day Internationals of 237* runs.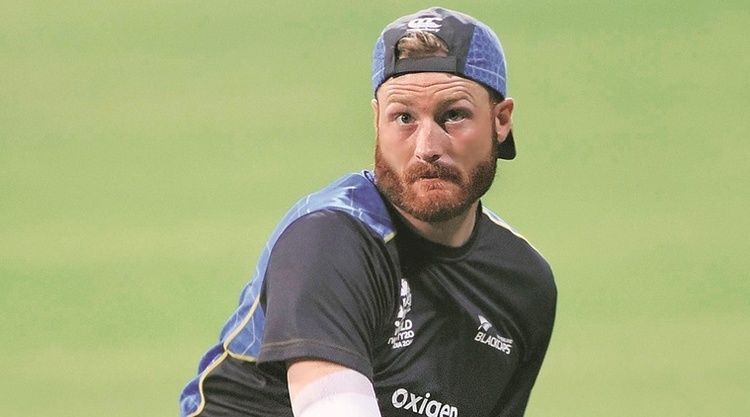 His wife is radio host, New Zealand Herald Focus co-host and Sky Sport sidelines reporter Laura McGoldrick, while his mother-in-law, Leanne McGoldrick is Martin's agent, and a family friend of Martin Crowe, as Crowe became a mentor to Guptill and Ross Taylor. He attended Kelston Primary and Kelston Boys before transferring to Avondale College. His cousin is his Auckland Aces teammate, Michael Guptill-Bunce.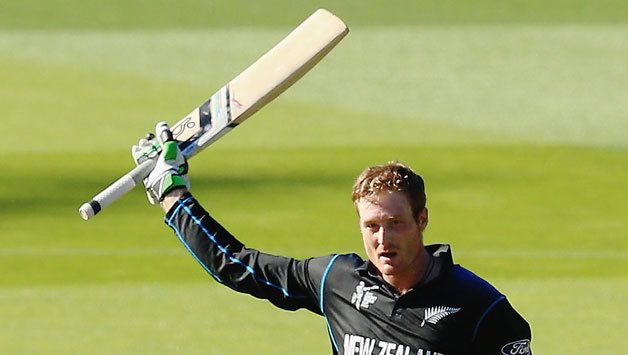 Guptill attended Avondale College and played in the school's 1st XI cricket team. He was also a prefect in his final year.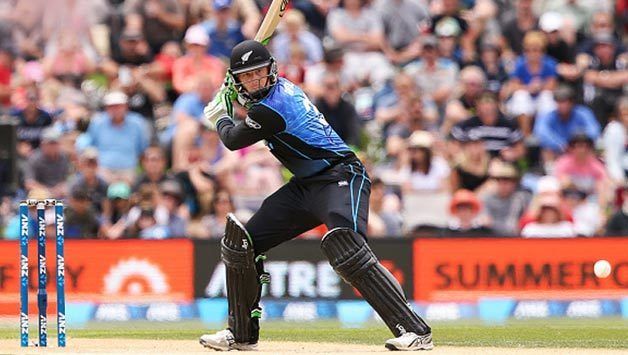 Martin Guptill has only two toes in his left foot. At the age of 13, Guptill was involved in a forklift accident and unfortunately lost three toes. (This fact was revealed to the world by provincial teammate Scott Styris whilst Styris was commentating on Guptill's ODI debut. This has since earned Guptill the nickname "Two Toes" within the Black Caps team).
Guptill first represented New Zealand in the Under-19 Cricket World Cup held in Sri Lanka in 2006.
In domestic cricket, he plays for Auckland Aces (he plays in Auckland's club cricket competition for Suburbs New Lynn). He made his first-class debut in March 2006, scoring a 4-ball duck in the first innings, and 99 in the second. In January 2011 it was announced that Guptill had signed for Derbyshire in England. He was to take over from Australian player Usman Khawaja for the second half of the County Championship & CB40 season. In 2016, he was selected to represent Mumbai Indians in the Indian Premier League following the early departure of Lendl Simmons due to an injury. [1] Currently part of Kings XI Punjab from 2017.
He made his One Day International debut for New Zealand on 10 January 2009 against the West Indies in Auckland, becoming the first New Zealander to score a century on his one-day debut. He reached the landmark with a huge six off the bowling of Chris Gayle. His score of 122 not out is the highest debut score in New Zealand ODI history, and second highest debut score ever in ODIs. He also gained the highest ODI score for a New Zealander against the West Indies and became the first cricketer from his country to carry his bat through a completed innings. He made his Test debut against India in the first Test in Hamilton in March 2009, scoring 14 and 48.
On 14 December 2009, Guptill made his test bowling debut in the second innings of the match against Pakistan in Napier. In his innings, he made two 'caught and bowled' deliveries to Salman Butt and Imran Farhat. At that point, he had 2 wickets for 16 runs. The test ended in a dour draw due to rain, but he ended with 3 for 37 in 13.2 overs, when he trapped Mohammad Asif for lbw after referral for the final wicket of the Pakistani innings. He is one of three players to score 30 runs or more in 5 consecutive t20 innings.
In the 2013 tour of England, Guptill led from his opening position scoring back-to-back undefeated hundreds. At the first ODI at Lord's Cricket Ground, he guided a successful chase scoring 103* with a strike-rate of 83.73, following up with a 189* (strike-rate of 121.93) at the Rosebowl, Southampton in the second game. His 189* was, at the time, was the highest score by a New Zealander in an ODI, and contributed to the fifth-highest team total in ODI history (359). With the innings, he also equalled the record set by Viv Richards for most runs scored in an ODI on English soil.
Guptill surpassed his best of 189, in the 2015 World Cup, scoring an unbeaten 237 off 163 balls, against West Indies, in the quarter-finals on 21 March, at the Westpac Stadium in Wellington, New Zealand. His innings included 11 sixes and 24 fours and the team finished at 6/393, the best total in a World Cup knockout match. It was a remarkable turnaround in form for him, given he went from three ducks in the lead-up matches, to scoring two fifties, a century and the 237 in the quarter finals. Ending the tournament with 547 runs, he emerged as its highest scorer, with his team finishing second to Australia.
On 10 December 2015, Guptill scored his first test century in 4 years against Sri Lanka in Dunedin, in which he scored 7 ODI centuries in that span, and he took 70 innings (32 matches) to score 2000 Test runs, which is the fifth slowest New Zealand batsman to reach that mark (Vettori, Hadlee, Parore, Rutherford and Cairns).
On 28 December 2015, Guptill scored the fastest half century by a New Zealander (17 balls), which is joint second all time, one ball behind AB de Villiers and jointe/11, as well as scoring 87 in the first innings.
Guptill scored back to back unbeaten ODI centuries against England during Tour of England in 2013. He scored 330 runs in the 3 match ODI series which eventually was a world record for scoring most runs in a particular 3-match bilateral ODI series, which was later surpassed by Tillakaratne Dilshan. He was also named the man of series
He is the first New Zealander and the 5th overall in the world to score a double century in an ODI. His 237* score currently holds the record of highest individual score in World Cup cricket and the second highest score in One Day Internationals.In fact,he's the only batsman to score a double century in ODI history in a World Cup match when playing in home soil(home country).Guptill is also the only player to score unbeaten double century in World Cup history.
Guptill has the record for the highest individual score in ODIs(237*) when getting the strike first when batting(when batting as an opener)
Guptill has the record for the highest individual score as an opener who remained unbeaten throughout the innings of an ODI(237*)
He is the first man to face the pink ball in a day-night Test match. He faced the first ball of the first ever day-night match against Australia in Adelaide for Aussie pacer Mitchell Starc. In the match, Guptill also became the first man to be dismissed in a day-night match, when he got lbw for Josh Hazlewood.
Fastest ODI fifty by a New Zealander. His 17-ball fifty is the joint second fastest fifty of all time.
Guptill is just one of 2 players in history to have scored their maiden international double century in ODIs; the other man was Rohit Sharma. Guptill and Rohit Sharma are the only players to have scored double centuries in One Day International but not in Test Match cricket.
Guptill was the highest run scorer in ODIs in year 2015, amassed 1,489 runs in 32 matches with 4 hundreds and 8 fifties. This is the 10th most ODI runs in a calendar year as of 2017.
On 1 March 2017, with his 12th ODI century, Guptill recorded the highest second-innings score by a New Zealand batsman in ODIs (unbeaten 180).
Guptill has 3 ODI scores over 180, which is most by any player.He's also the only batsman to register 180+ scores thrice in his ODI career.
Guptill has scored 3 Test, 12 ODI and one T20I centuries. He is the 2nd New Zealander and 9th overall to score centuries in all formats.