The Jeffersons had six children, but only two daughters survived to adulthood, and only one past the age of 25. Weakened by childbirth, Martha Jefferson died several months after the birth of her last child, two decades before her husband became the third President of the United States. At her request, he never married again. It is widely believed that Jefferson had a relationship with his slave, Sally Hemings, and that she was Martha's half sister.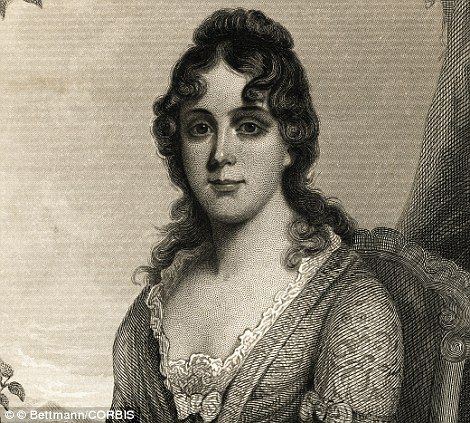 Martha Wayles was born on October 30, 1748, in Charles City County, Virginia to John Wayles (1715–1773) and his first wife, Martha Eppes (1712–1748). She was their only child. John Wayles was an attorney, slave trader, business agent for Bristol-based merchants Farrell & Jones, and prosperous planter. He was born in Lancaster, England and had emigrated alone at the age of 19 to Virginia in 1734, leaving family in England. He became a lawyer.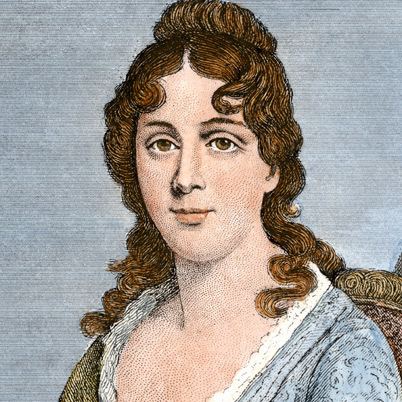 Her mother, Martha Eppes, was a daughter of Francis Eppes and his wife of Bermuda Hundred. Martha Eppes Wayles died on November 5, 1748, when her daughter Martha was six days old. Nothing is known of Martha Eppes Wayles' education or other aspects of her childhood. The scant documentation about her indicates she was a fine writer and had a refined appreciation for the literature of the period, such as Tristram Shandy and The Adventures of Telemachus. (The original of this book, with her signature on the title page, is part of the Library of Congress collection). Eppes had been widowed when she married Wayles.
As part of her dowry, Martha Eppes brought with her to the marriage her personal slaves, an African woman named Susanna and her 11-year-old mixed-race daughter Elizabeth Hemings (Betty). John and Martha's marriage contract provided that Susanna and Betty were to remain the property of Martha Eppes and her heirs forever, or be returned to the Eppes family should there be no heirs. Thus, Betty Hemings and her 10 children were eventually inherited by Martha's daughter Martha Wayles and her husband, Thomas Jefferson.
John Wayles soon married again, to Mary Cocke of Malvern Hill. They had four children, Sarah, Elizabeth, Tabitha and Anne. Sarah died in infancy. Tabitha and Anne married the Skipwith brothers, Robert and Henry, respectively. Tabitha Skipwith died with her first childbirth. Nancy Skipwith, "Aunty Skipwith" to the Jefferson children and grandchildren, died in 1798. Elizabeth married Francis Eppes, Martha's cousin, and had a son, John Wayles Eppes. who later married his half-cousin, Mary Wayles Jefferson, who then went by "Maria".
After Mary Cocke died, John Wayles married Elizabeth Lomax Skelton (the widow of Reuben Skelton, brother of Martha Wayles' first husband, Bathurst Skelton). They had no children. The third Mrs. Wayles died on 10 February 1761, just over a year into the marriage.
After his third wife's death, rumor has it that Wayles took the mulatto slave Betty Hemings as a concubine for the rest of his life; according to this rumor, in 12 years they had six children. Born into slavery, the children of this union were three-quarters European in ancestry and half-siblings to Martha and Elizabeth Wayles. The youngest was Sally Hemings, born in July 1773, two months after her father's death.
Martha Wayles first married at age 18 to Bathurst Skelton (born 1744), a Virginia attorney, on November 20, 1766. Their son, John, was born November 7, 1767. Bathurst Skelton died on September 30, 1768 in Williamsburg, Virginia after a sudden illness. John died suddenly of a fever a few years later on June 10, 1771.
Martha Wayles likely met her future husband, Thomas Jefferson, in Williamsburg, Virginia about 1768. They were third cousins. Following their January 1, 1772, wedding, the Jeffersons spent two weeks at The Forest (her father's plantation in Charles City County) before setting out in a two-horse carriage for Monticello (Jefferson's plantation in the Piedmont). They made the 100-mile trip in one of the worst snowstorms to hit Virginia. Eight miles from their destination, their carriage bogged down, in snow drifts up to six feet high, and they had to proceed on horseback. Arriving at Monticello late at night after the slaves had banked the fires and retired, the couple settled in the freezing one-room, 20-foot-square brick building, the "Honeymoon Cottage". Later known as the North Pavilion, it was to be their home until Jefferson had completed the main house at Monticello.
They had six children, but only two daughters reached adulthood. Only the eldest, Martha, survived past the age of 26:
Martha "Patsy" Jefferson (1772–1836)
Jane Randolph Jefferson (1774–1775)
Peter Jefferson (1777), lived for 17 days
Mary "Polly" Jefferson (1778–1804)
Lucy Elizabeth Jefferson (1780–1781)
Lucy Elizabeth Jefferson (1782–1784)
After her father died in 1773, Martha and her husband inherited his many slaves, as well as the debts of his estate. These took Jefferson and other co-executors of the estate decades to pay off.
Among the more than 100 slaves were Betty Hemings, of mixed-race ancestry, and her 10 mixed-race children. The youngest, an infant, was Sally Hemings. The six youngest were three-quarters white in ancestry and half-siblings of Martha Wayles Jefferson, as they were fathered by her father. Betty also had four children born before those of Wayles'. All the Hemings family members gained privileged positions among the slaves at Monticello, where they were trained and worked as domestic servants, chefs, and highly skilled artisans.
According to her daughter and to eyewitness accounts (the French delegation), Martha Jefferson was highly educated and musical, a constant reader, with a good nature and a vivacious temper that sometimes bordered on tartness. She had great affection for her husband. She was a little over five feet tall, with a lithe figure, auburn hair, and hazel eyes. She was an accomplished needlewoman. Her music book and several examples of her embroidery survive. During her first year at Monticello, she instituted the production of 170 gallons of beer, a practice that Jefferson continued until his death.
No miniature of Martha survives, although there is a silhouette (see top of this article). Extant sketches of her younger daughter Mary Jefferson Eppes are said to show the resemblance between them. Other portraits, formerly reputed to be of Martha Jefferson, are now believed to be of her eldest daughter Martha Jefferson Randolph.
Martha Jefferson was First Lady of Virginia from 1779 to 1781, during the American Revolution. In that capacity, and in response to a request from Martha Washington, Mrs. Jefferson led a drive among the women of Virginia to raise funds and supplies for her state's militia in the Continental Army to the extent that her health permitted.
She published an appeal in the Virginia Gazette, announcing that collections would be taken in the churches. Nationally, the Ladies Association raised $300,000 to buy linen shirts for Washington's army. Mrs. Jefferson also contacted other prominent Virginians to raise funds for the troops, including Nelly Madison, mother of James Madison.
Martha Jefferson was in delicate health for much of her marriage. She is believed to have suffered from diabetes, a condition aggravated by childbearing. It endangered both mother and child. In the summer of 1776, she had suffered a miscarriage and was very ill. The birth of their youngest child was reportedly the most difficult pregnancy for Mrs. Jefferson; she gained a dangerous amount of weight and was often too sick to act as head of the household or even to sit comfortably. Jefferson, in Philadelphia for the Second Continental Congress that drafted the Declaration of Independence, wished to return to her as soon as possible. Throughout their almost 11-year marriage, the Jeffersons appeared to have been devoted to each other.
Mrs. Jefferson's health worsened and she died on September 6, 1782, four months after the birth of her last child. Jefferson was inconsolable and "was led from the room almost in a state of insensibility by his sister Mrs. Carr, who, with great difficulty, got him into his library where he fainted, and remained so long insensible that they feared he would never revive."
After the funeral, he withdrew to his room for three weeks. Afterward, he spent hours riding horseback alone around Monticello. His daughter Martha Jefferson Randolph wrote, "In those melancholy rambles I was his constant companion, a solitary witness to many a violent burst of grief." Not until mid-October did Jefferson begin to resume a normal life when he wrote, "emerging from that stupor of mind which had rendered me as dead to the world as was she whose loss occasioned it."
Martha asked Thomas Jefferson to never marry again, and he never did. Her request has been attributed to protective feelings for her children, in view of her own disagreeable relationships with her step-mothers. At her death, she was 33; he was 39.