Name

Mark Manders





Role

Artist






Books

Mark Manders, Mark Manders: Singing Sailors




Similar People

Sarah Sze, Michael Borremans, Berlinde de Bruyckere, Massimiliano Gioni, Thierry De Cordier
Public art fund talks at the new school mark manders
Mark Manders (born 1968) is a Dutch artist. At first, he studied graphic design until age eighteen. He changed his mind and decided to be a writer but with objects instead of words. He became very interested in the paralleled evolution of humans and objects.
Contents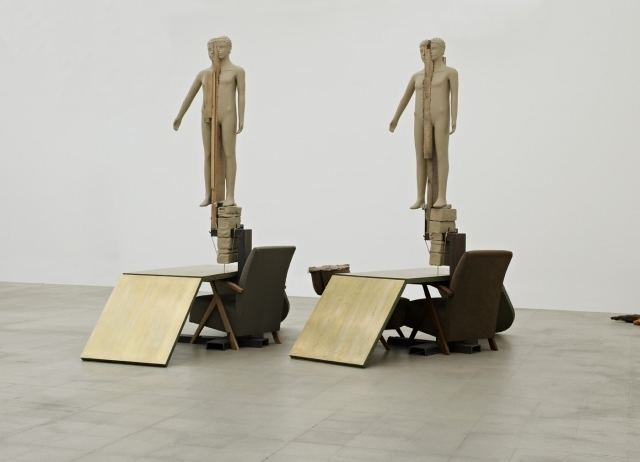 Manders's body of work consists mainly of installations, drawings, sculptures and short films. Typical of his work is the arrangement of random objects, such as tables, chairs, light bulbs, blankets and dead animals. He is best known for his rough-hewn clay sculptures.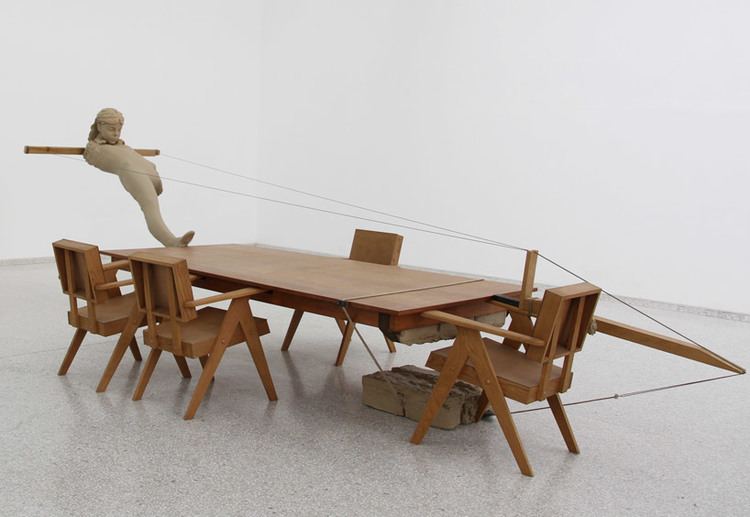 Mark manders ci08 life on mars
Biography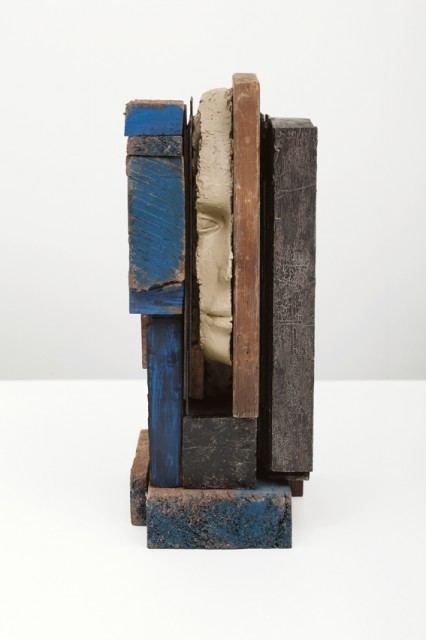 Born in Volkel in Uden, Marders took his art studies at the Hogeschool voor de Kunsten in Arnhem, now ArtEZ Academy of art & design, from 1988 to 1992. In 1988 he started his own studio in Arnhem. From 2007 to 2013 he lived and worked in Ronse in Belgium.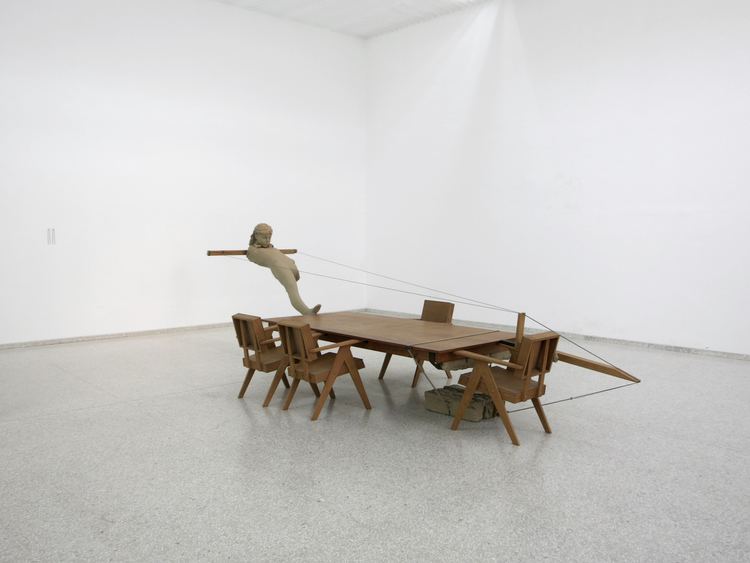 In 1992 he received the second prize at the Dutch Prix de Rome in the category Art & Public Space. In 2010 he was awarded the Dr. A.H. Heineken Prize for Art. At the 55th Venice Biennale he exhibited the installation "Room with Broken Silence" in the Dutch pavilion. Manders is represented by Tanya Bonakdar Gallery in New York.
Self portrait as a building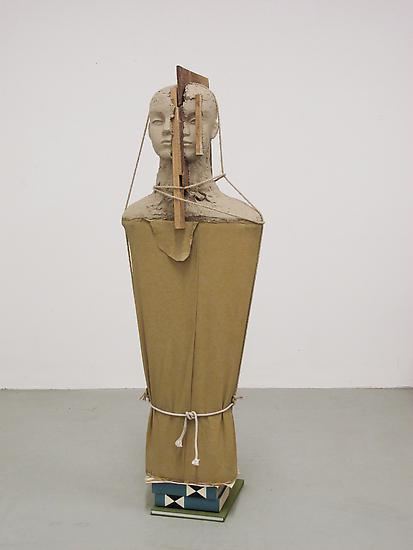 Since 1986 Manders has been making Self-portrait as a building. The first of this series of fictional architectural plans was Inhabited for a Survey, (First Floor Plan from Self Portrait of a Building) (1986), where the plan is drawn on the floor of the gallery using pencils, crayons and other markers.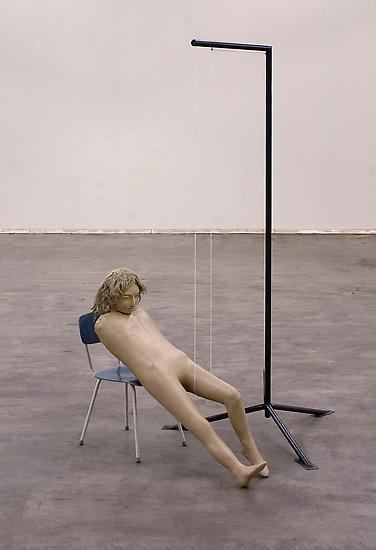 The fictional building represents a fictional artist, "Mark Manders", an alter-ego distinct from the artist Mark Manders. This fictitious character is described by the artist as a, "Neurotic, sensitive individual who can only exist in an artificial world." Each of his exhibitions includes an evolving floor plan of the self-portrait building along with various art works.
Manders uses this architecture to drive his work and allow it to make the decisions, calling it a "machine", but at the same time bringing objects to a standstill as he develops these memory spaces. Despite creating this fictional space, he insists on using "real objects" in the "real world" to make his sculptures.
I don't often show my work in the public domain, rather in museums where people choose to go to see art. But since 1991 I always test a work that I've just finished in a supermarket. I just imagine a new work there and I check if it can survive where it doesn't have the label of an artwork. It is just a thing that someone placed in a supermarket. Now I am sure that all of my works can stand in that environment." He often feels alien to the real world and its institutional art settings. He insists that his work stays the same throughout its exhibitions but gets re-contextualized each time it enters the "real world".
Exhibitions
In 2002 Manders was selected for the documenta 11 exhibition in Kassel, Germany. In 2003 Pinakothek der Moderne in Munich and the Art Institute of Chicago in co-operation with the Renaissance Society have organized solo-exhibitions of his work.
In 2004, he was selected for the Manifesta Biennale in San Sebastian (ES). In 2005, the solo-project "Matrix 214: The Absence of Mark Manders" was held at the Berkeley Art Museum in California (US) and another solo show "Parallel Occurrence" has run at IMMA Dublin. In 2006, the artist was represented at the 4th Berlin Biennial for Contemporaray Art.
For 2007/2008, Manders has been invited by several venues around the world to have a solo show, for instance New Museum in New York City (US), Kunstverein Hannover (DE), Bergen Kunsthall (N), Kunsthaus Zürich (CH) and S.M.A.K. in Ghent (BE). In 2013 he was selected for the Dutch pavilion in the Venice Biennale.
His works are held in the collection of the Museum of Modern Art, New York.
2008 Life on Mars, the 2008 Carnegie International [1]
Solo Exhibitions
1990 De Oceaan, Arnhem ; Zeppelin, Amsterdam
1992 Lokaal 01, Breda
1994 MuHKA, Antwerp (cat.); Van Abbemuseum, Eindhoven (cat.); Zeno X Gallery, Antwerp
1995 Galerie Erika + Otto Friedrich, Berne
1997 The Douglas Hyde Gallery, Dublin (cat.); Zeno X Gallery, Antwerp; De Appel, Amsterdam (cat.)
1998 XXIV Bienal de São Paulo / Self-portrait in a Surrounding Area (cat.); Staatliche Kunsthalle, Baden-Baden / 14 Fragments from Self-portrait as a Building (cat.)
1999 Galerie Friedrich, Berne / Coloured Room with Black and White Scene (cat.)
2000 Greene Naftali Gallery, New York / Reduced November Room (Reduced to 88%); The Drawing Center, New York / Room with Several Night Drawings and One Reduced Night Scene (cat.); Kabinet Overholland - Stedelijk Museum, Amsterdam / Night Drawings
2002 Kröller-Müller Museum, Otterlo / Kaleidoscope Night (cat.); Cobra Museum, Amstelveen / Yellow Bathtub (cat.); Greene Naftali Gallery, New York; The Galleries at Moore, Philadelphia; Art Gallery of York University, Toronto (cat.)
2003 The Art Institute of Chicago / Isolated Rooms (cat.); 2003 The Renaissance Society / Isolated Rooms (cat.); Pinakothek der Moderne, Munchen / Silent Factory
2004 Zeno X Gallery, Antwerp / Silent Studio
2005 The Irish Museum of Modern Art, Dublin / Parallel Occurrence (cat.); Berkeley Art Museum, Berkeley / Matrix / The Absence of Mark Manders
2006 Baltic, Centre for Contemporary Art, Newcastle,Gateshead, UK / Short Sad Thoughts (cat.)
2007 Kunstverrein Hannover / The Absence of Mark Manders (cat.); Tanya Bonakdar Gallery, New York
2008 SMAK, Gent (cat.); Bergen Kunsthall, Bergen (cat.)
2009 Tanya Bonakdar Gallery, New York; Kunsthaus Zürich (cat.)
2010 UCLA Hammer Museum, Los Angeles, USA (cat.); Jarla Partilager, Stockholm / Mark Manders (cat.); Zeno X Gallery, Antwerp
2011 The Walker Art Center, Minneapolis, USA (cat.); The Douglas Hyde Gallery, Dublin; Aspen Art Museum, USA (cat.); The Art Show, New York (Tanya Bonakdar); La Casa Luis Barragán, Mexico City; Carrillo Gil Museum of Art, Mexico City (cat.)
2012 Carré d'Art - Musée d'art contemporain de Nîmes; Dallas Museum of Art, Dallas,USA (cat.)
2013 55th Venice Biennale, Venice
References
Mark Manders Wikipedia
(Text) CC BY-SA